The Covers Collection – The Stand (Paperback)
November 1, 2018

We are excited to announce the first of several iconic, and highly anticipated covers by the late Don Brautigam. Don illustrated some of the most recognizable covers of Stephen King novels. For November and December we will be releasing our regularly scheduled print, as well as a bonus Don Brautigam print in the middle of each month.
This month, we have Brautigam's illustration for the first US edition paperback of The Stand. Although The Stand was published in late 1978, it would not be released in paperback until 1980. Brautigam is widely considered the pioneer of using black paint on book illustrations, which revolutionized the illustration industry. His mesmerizing color work which redefined paperback and hardcover jacket art is on glorious display here, available for the first time in its original form and without cover text. Brautigam's cover of The Stand was awarded Cover of the Year by Marketing Bestsellers in 1980.
Exclusively available through Suntup Editions for your private collection, and limited to just 50 copies per size, worldwide.
Museum Quality Giclée prints.
Authorized by Dan and Jim Brautigan.
Limited to only 50 copies of each size worldwide, plus 3 Artist Proofs and 3 Publisher Proofs for private distribution.
Shipped with a Certificate of Limitation and Authenticity from the publisher.
Printed on 300 GSM, 100% cotton paper that is Acid-Free, Lignin-Free, Chlorine-Free and with No Optical Brighteners.
Prints are embossed with the publisher's mark.
The Covers Collection subscribers will be billed and shipped this print automatically unless you opt-out.
Release Date: November 15, 2018
Available for Pre-Order: November 1, 2018
Large Size: 18″ x 24″
Small Size: 12″ x 17″
---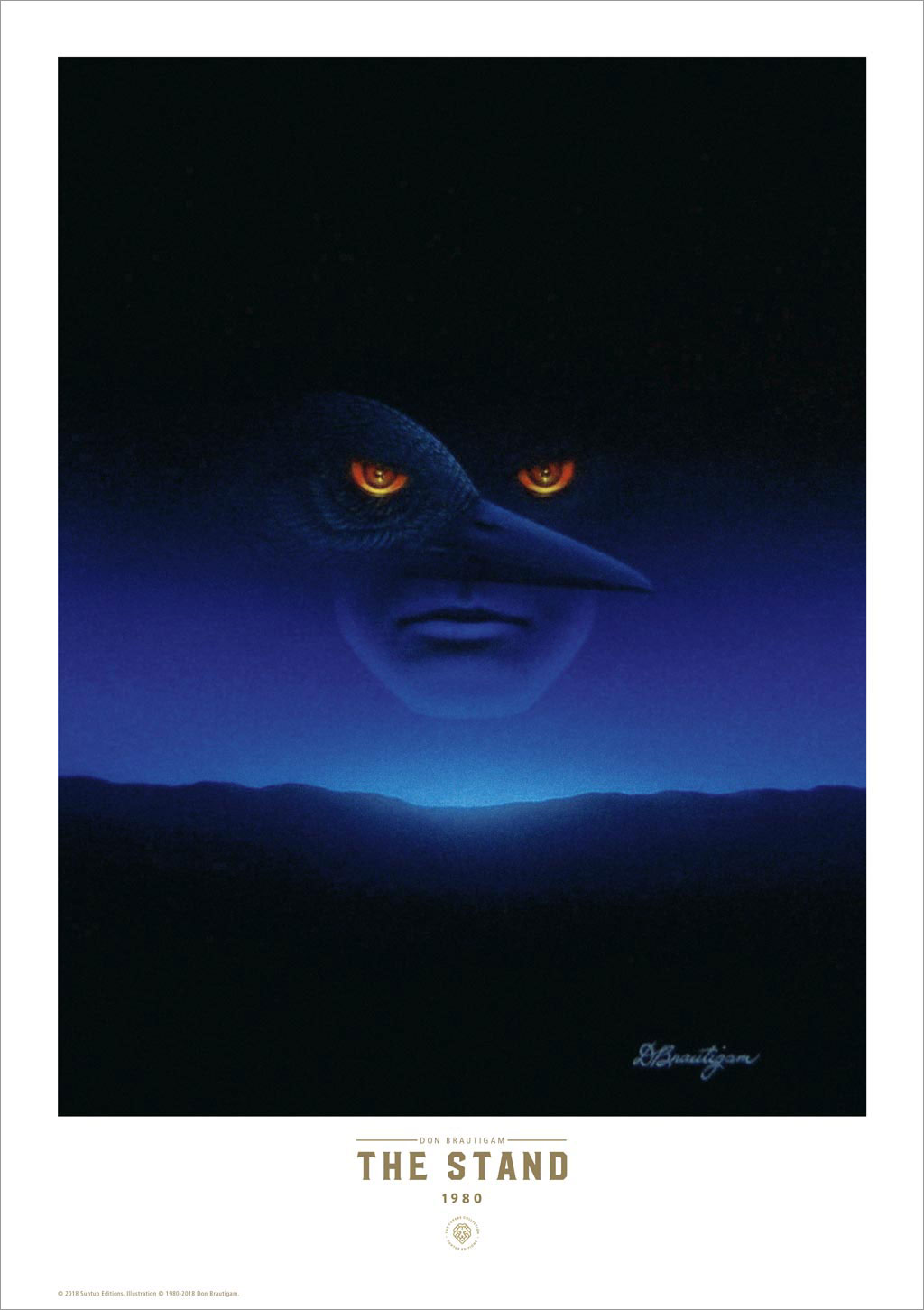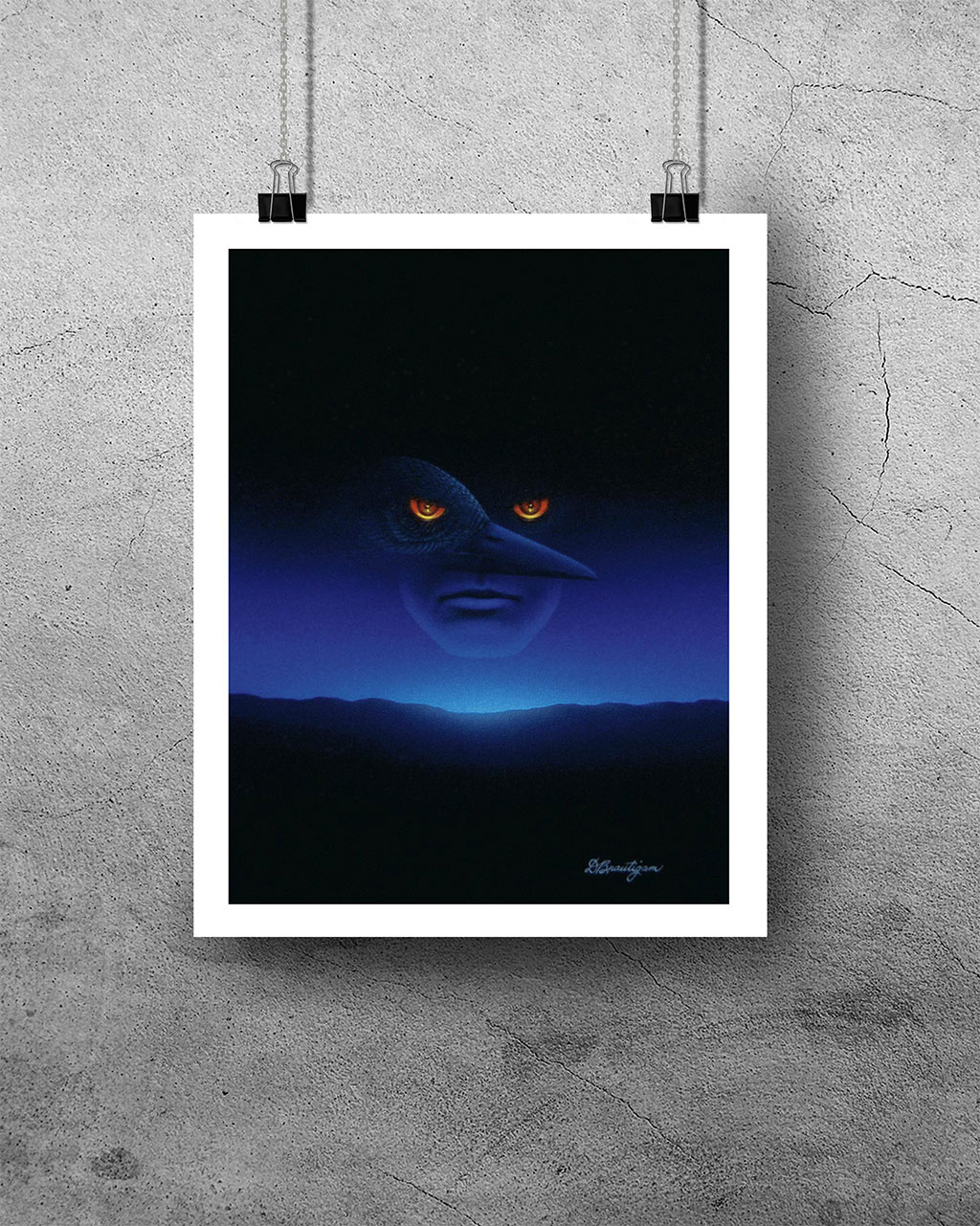 ---
Click here to order the poster
Or, Get 20% OFF ALL PRINTS! Become a subscriber to THE COVERS COLLECTION and receive a NEW print EVERY month featuring the iconic cover art from Stephen King's novels.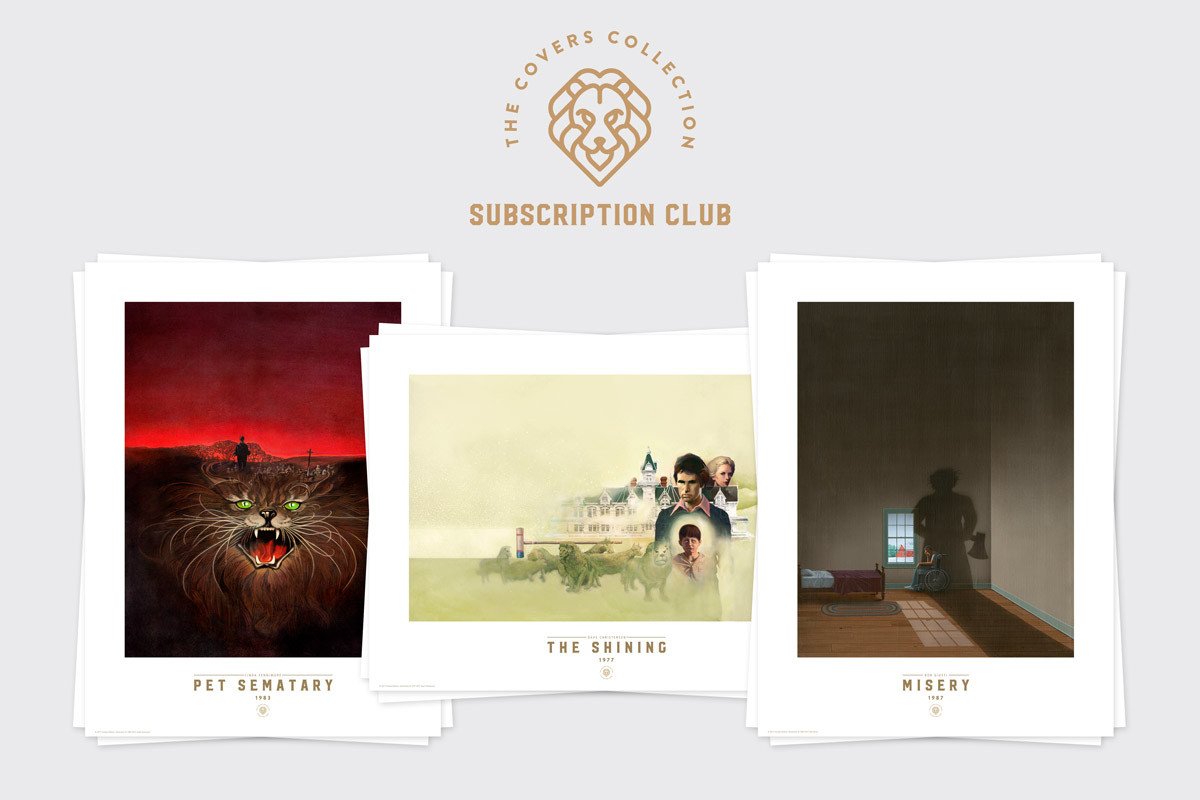 Click here to start your subscription now!
Illustrations © 1980-2018 by Don Brautigam.