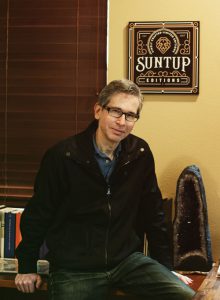 Ilove books, and if you're reading this, chances are you do too. I love to hold them in my hand, and read the type on the printed page. I love the way books smell and how they feel to the touch. And of course, I love the simple pleasure of reading; of escaping into the worlds created by the storytellers.
Even more so, I love fine press books. Books that are handcrafted by artisans who have spent years refining their skills. Books created with care and grace by craftspeople such as letterpress printers, hand bookbinders, paper makers, typographers and artists, using some of the finest bookmaking materials.
I have been involved with books in one way or another for the past thirty years. As a reader, collector, bookstore owner, and now as a publisher.  I am delighted to publish beautiful, handcrafted limited edition books and fine art prints for discerning collectors.
We are so fortunate that in the bookmaking community, there is a wealth of talented artisans. Through the press, I am able to support these gifted craftspeople, and in that way, share their work with other book lovers.
In her novel The Goldfinch, Donna Tartt writes about how we set ourselves on a course that will lead us dutifully towards the norm, and about the possibility of taking a different course; one that may lead to something she calls the "beautiful flare of ruin." She asks if it isn't better to throw yourself into "the holy rage calling your name."
To me, this means that we should follow our heart, go after our dreams and do what we love. By making beautiful books in the tradition of the fine press, that is what I feel I am doing.
In the field of fine bookmaking, there are many individuals, past and present, to be inspired by. One that comes to mind is the famous American book editor, William Targ. After retiring from G.P. Putnam's Sons in 1978, he founded Targ Editions, a one-man operation he ran from his home in Greenwich Village.
Targ wrote:
"Print can be as beautiful as music; it has the power to move, it is as volatile as stage magic. As a typophile and bookman, now on my own, I look more closely into the genius and works of the men and women who enriched our lives with beautiful books. I observe closely the contemporary typographic scene, the people engaged with the magical 26 letters by which we live… I don't think the private press printer will save the world; but I think that if we are seeking the pure of heart and a wholesome commitment, such a person may be found more readily beside a hand press than, say, in an advertising agency or in the House of Representatives—or in City Hall."
Holy rage, here we come.
Paul Suntup
July, 2016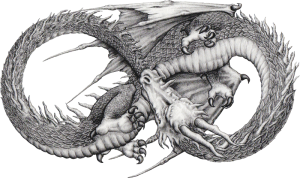 WHAT MAKES OUR EDITIONS DIFFERENT?
There is a clear distinction between a book that is mass produced, and one that is a finely crafted book. Most of our limited edition releases are hand bound and we go to great expense to utilize only the finest papers and materials for all of our editions. Where indicated, our editions are printed letterpress which is the printing method perfected by Gutenberg, who used it to produce the first book printed from moveable type in the West, the now-famous Gutenberg Bible.
The mission of our press is to publish finely crafted limited editions by collaborating with some of today's leading writers, artists, designers, printers and bookmakers to create an edition that is itself, an art object. By incorporating elements of the story into the design of the book and enclosures, our editions offer a unique reading experience.
ABOUT FINE PRESS EDITIONS
The Fine Press movement began in the late 19th century, when William Morris decided to produce books as they did before the advent of the printing press for mass publication. The movement represented a rejection of the cheap mechanized book-production methods which developed in the Victorian era.
Fine press books were made using high-quality materials, in very small numbers, and were often bound by hand. A great deal of attention was given to page and type design, illustration and binding, in order to produce a unified and cohesive whole where all of the elements work together. Our editions are made in the spirit of the Fine Press movement.
Ouroboros illustration © 2017 Rachel Readman