The Covers Collection – The Dark Tower I: The Gunslinger (Steve Stone)
November 15, 2019

We are delighted to announce The Dark Tower I: The Gunslinger as our latest addition to The Covers Collection. This beautiful cover art from Steve Stone is the first in a series of four prints from the artist's work on the 2003 Viking re-release of The Dark Tower series.
The Gunslinger (inspired by the Robert Browning poem, "Childe Roland to the Dark Tower Came") was first published in hardback by Donald M. Grant in 1982, a collection of the five serialized stories Stephen King had previously published in The Magazine of Fantasy and Science Fiction from October 1978 to November 1981. This was the beginning of a series of books that would become known as The Dark Tower, winning the hearts of Constant Readers for decades to come.
On June 23, 2003, Viking released a new version of the book, revised by Stephen King and including a new introduction from the author. The digital cover art by Steve Stone became instantly iconic, and was subsequently used for various other formats of the book's release. Now this stunning depiction of Roland can be enjoyed for the first time without cover text, as a gorgeously printed giclée print.
All prints are hand-signed by Steve Stone. Exclusively available through Suntup Editions for your private collection, and limited to just 50 signed copies per size, worldwide.
Museum Quality Giclée prints.
Signed and authorized by the original cover artist.
Limited to only 50 copies of each size worldwide, plus 3 Artist Proofs and 3 Publisher Proofs for private distribution.
Shipped with a Certificate of Limitation and Authenticity from the publisher.
Printed on 300 GSM, 100% cotton paper that is Acid-Free, Lignin-Free, Chlorine-Free and with No Optical Brighteners.
Prints are embossed with the publisher's mark.
Release Date: December 1, 2019
Available for Pre-Order: November 15, 2019
Large Size: 16.5″ x 24″
Small Size: 11″ x 17″
---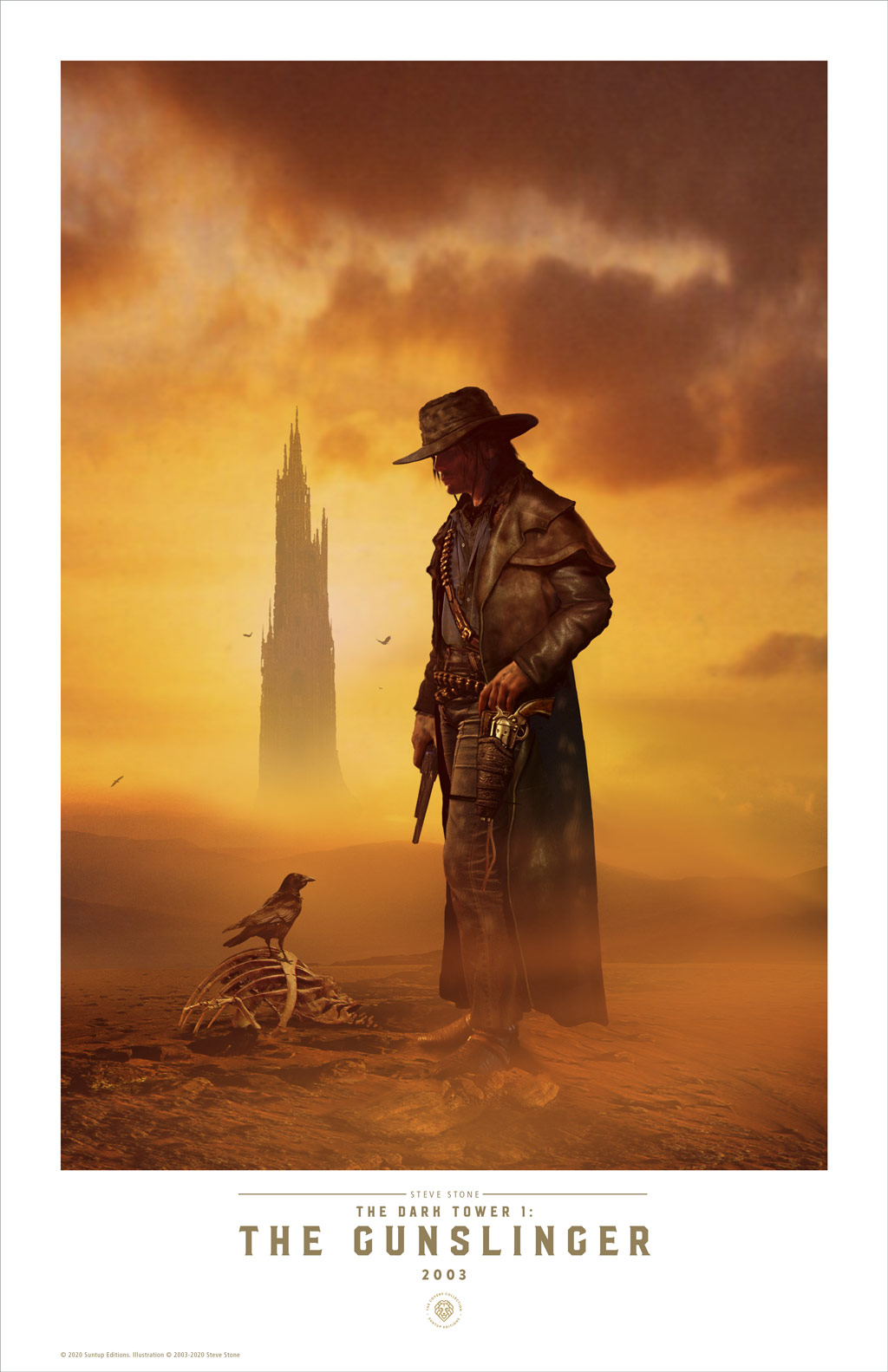 ---
Illustrations © 2003-2019 by Steve Stone.