The Covers Collection – The Dark Half (Paperback)
November 15, 2020

Previously, we have had the honor of publishing prints of Don Brautigam's iconic cover art from The Running Man, The Stand, Night Shift, Skeleton Crew, and The Bachman Books. This month, we are proud to present the final print in our series of Brautigam covers, the art from the first edition paperback of The Dark Half.
Part of Don Brautigam's genius as an artist was capturing the essence of a book while also creating imagery so eye-catching it practically leaps off the cover. The Dark Half is no exception as Brautigam uses the two sparrows to not only recall the novel's famous presentiment, "The sparrows are flying again," but to define King's story of two halves creating the whole. Now, this cover art is available for the first time in its original form and without cover text.
Museum Quality Giclée prints.
Authorized by Dan and Jim Brautigam.
Limited to only 50 copies of each size worldwide, plus 3 Artist Proofs and 3 Publisher Proofs for private distribution.
Shipped with a Certificate of Limitation and Authenticity from the publisher.
Printed on 300 GSM, 100% cotton paper that is Acid-Free, Lignin-Free, Chlorine-Free and with No Optical Brighteners.
Prints are embossed with the publisher's mark.
Release Date: December 1, 2020
Available for Pre-Order: November 15, 2020
Large Size: 18″ x 24″
Small Size: 12″ x 17″
---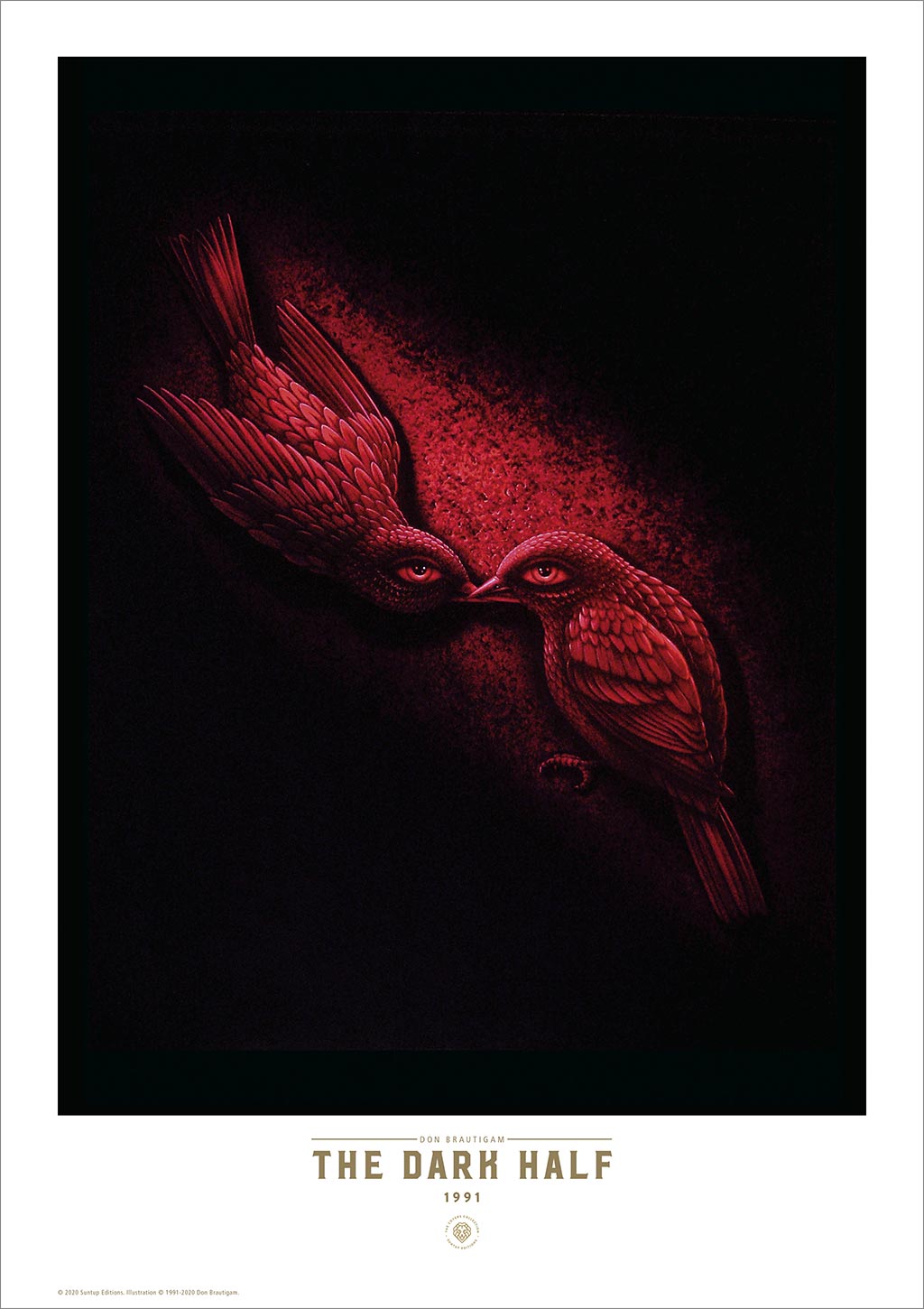 ---
Illustrations © 1991-2020 by Don Brautigam.