We are delighted to reveal another iconic print in The Covers Collection from the late Don Brautigam. This month, we bring you the cover art from the paperback edition of The Bachman Books.
Published in November 1986, the paperback release of The Bachman Books included four novellas by Stephen King previously published under his pseudonym, Richard Bachman. In addition to Rage, The Long Walk, Roadwork, and The Running Man, this paperback also featured King's essay "Why I Was Bachman." Brautigam's unforgettable cover imagery of skulls lining the center of the road was inspired by The Long Walk.
We couldn't be more pleased to present this magnificent piece of artwork for the first time without cover text as a beautiful giclée print.
Exclusively available through Suntup Editions for your private collection, and limited to just 50 copies per size, worldwide.
Museum Quality Giclée prints.
Authorized by Dan and Jim Brautigan.
Limited to only 50 copies of each size worldwide, plus 3 Artist Proofs and 3 Publisher Proofs for private distribution.
Shipped with a Certificate of Limitation and Authenticity from the publisher.
Printed on 300 GSM, 100% cotton paper that is Acid-Free, Lignin-Free, Chlorine-Free and with No Optical Brighteners.
Prints are embossed with the publisher's mark.
Release Date: January 1, 2020
Available for Pre-Order: December 15, 2019
Large Size: 18″ x 24″
Small Size: 12″ x 17″
---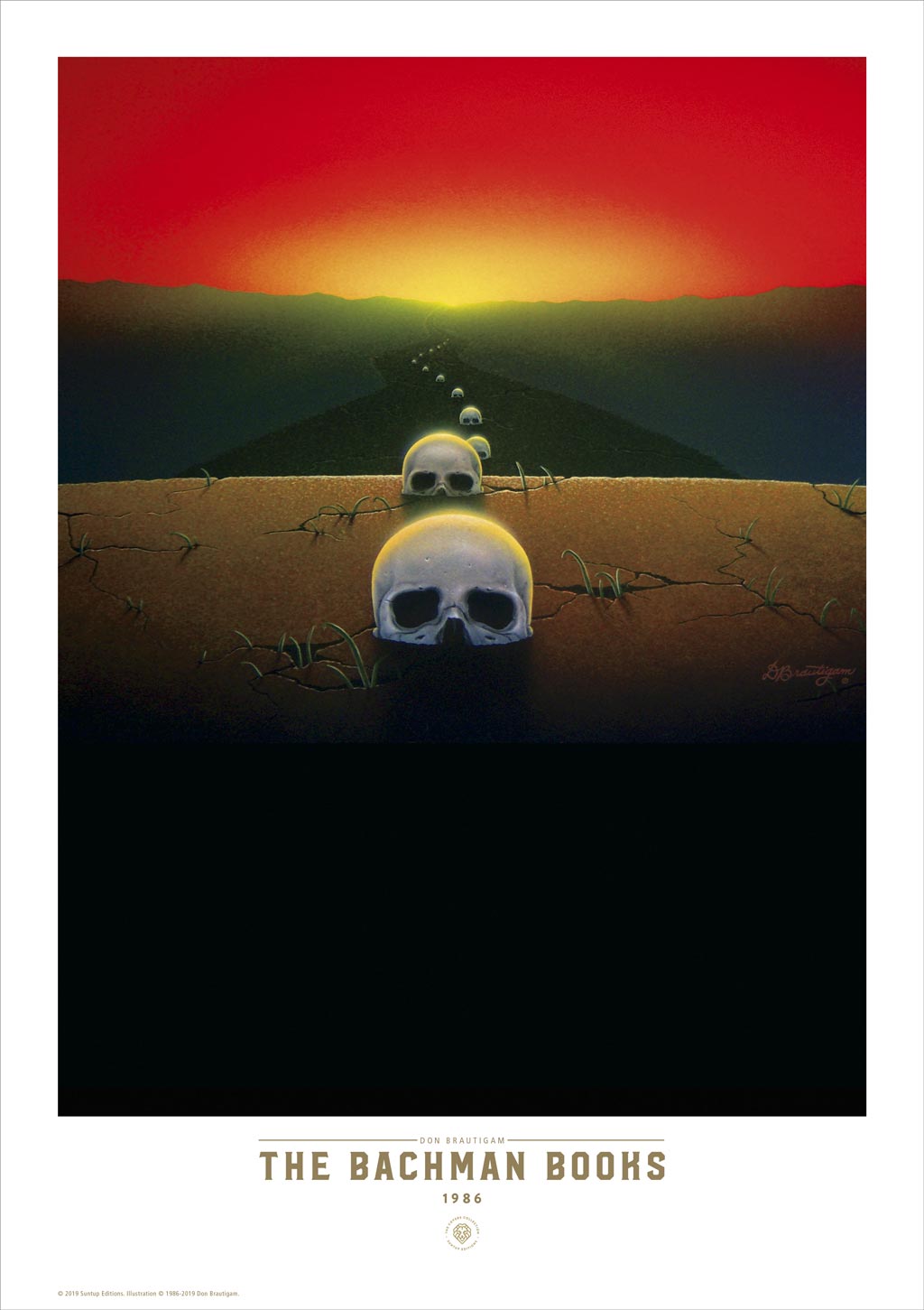 ---
Illustrations © 1986-2019 by Don Brautigam.