The Covers Collection – Pet Sematary (U.K.)
March 15, 2019

In July 2018, we launched "The British Invasion" series in The Covers Collection with artist Gerry Grace's 1st U.K. edition cover for IT. This month, we are delighted to share another iconic Gerry Grace print, Pet Sematary. With all the anticipation surrounding the new film adaptation of this 1983 novel by Stephen King, we thought it an appropriate time to let this "cat" out of the bag!
This stunning artwork graced the cover of the 1st U.K. edition of Pet Sematary, a novel King himself thought might never see the light of day. Just a couple of years earlier, King had referred to the story as "too dark" to ever be published. It was only due to a contractual obligation to Doubleday that he agreed to unleash Pet Sematary upon the world, and in doing so created one of the most memorable and beloved novels in his canon. Gerry Grace's visualization of King's novel is a masterpiece, and as with all of our prints, you have to see this in person to really appreciate the fine details, presented here for the very first time without the cover text.
These prints are hand-signed by Gerry Grace. Exclusively available through Suntup Editions for your private collection, and limited to just 50 signed copies per size, worldwide.
Museum Quality Giclée prints.
Signed and authorized by the original cover artist.
Limited to only 50 copies of each size worldwide, plus 3 Artist and 3 Publisher copies.
Shipped with a Certificate of Limitation and Authenticity from the publisher.
Printed on 300 GSM, 100% cotton paper that is Acid-Free, Lignin-Free, Chlorine-Free and with No Optical Brighteners.
Prints are embossed with the publisher's mark.
Release Date: April 1, 2019
Available for Pre-Order: March 15, 2019
Large Size: 18″ x 24″
Small Size: 11″ x 17″
---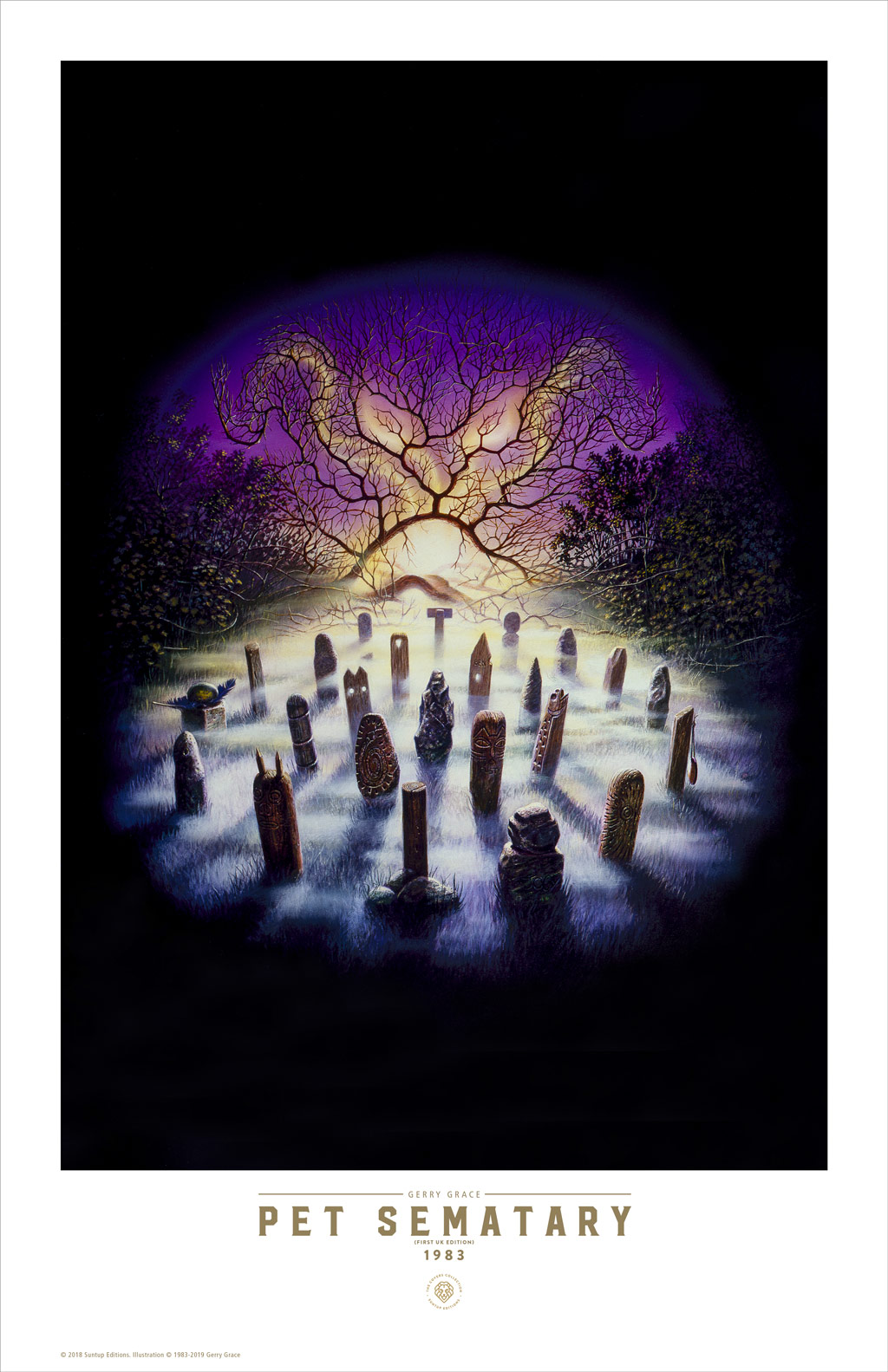 ---
Or, Get 20% OFF ALL PRINTS! Become a subscriber to THE COVERS COLLECTION and receive a NEW print EVERY month featuring the iconic cover art from Stephen King's novels.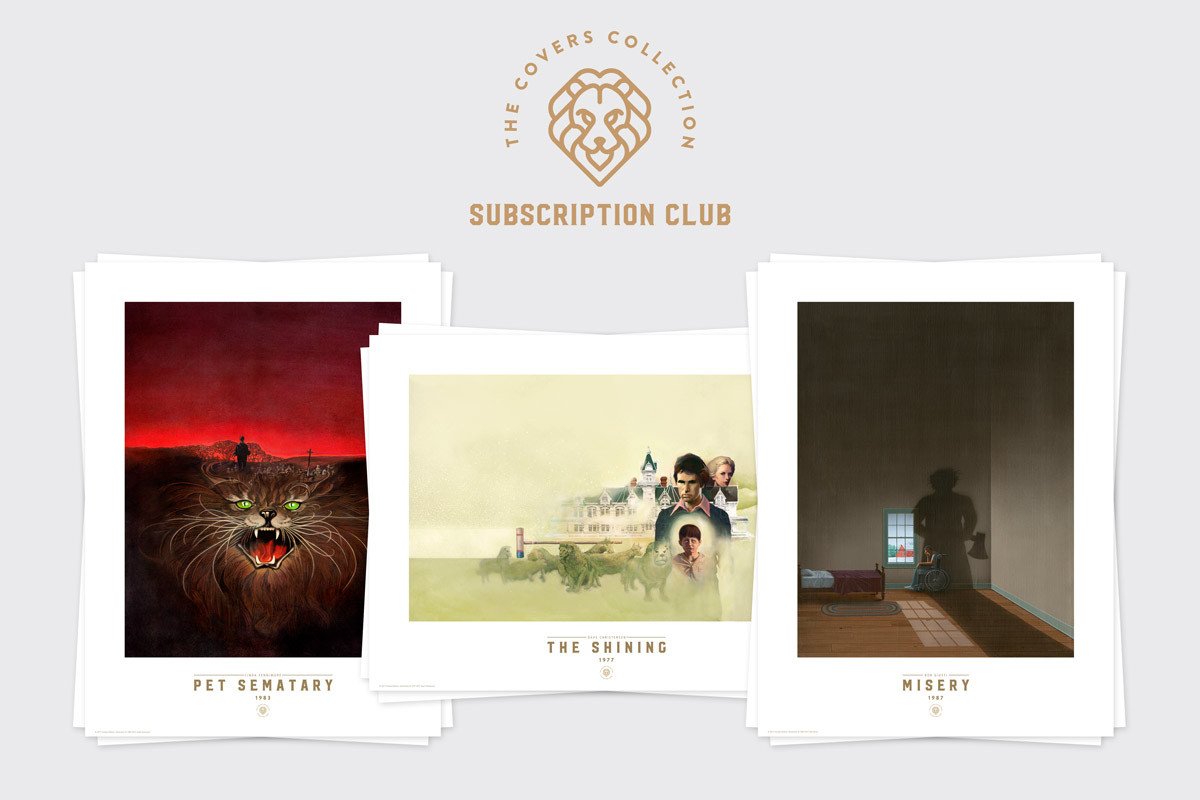 Click here to start your subscription now!
Illustrations © 1983-2019 by Gerry Grace