The Covers Collection – IT (U.K. Paperback)
September 15, 2018

In July 2017, we released a print of the first edition US cover of Stephen King's IT. One year later, in July 2018, we released a print of the first edition UK cover of this bestselling novel. Now, we are delighted to announce a print perfect for rounding out every Pennywise lover's collection: The first edition U.K. paperback cover by Paul Bryn Davies. This iconic cover art can now be enjoyed for the very first time without cover text.
IT is the first of many prints we will be releasing from artist Paul Bryn Davies. All prints are hand-signed by Davies, who has also created some of the most spectacular remarques we have seen. Usually, remarques are reserved only for the first 20 large print subscribers, but we are excited to share the news that Davies has decided to create remarques for the first 20 small print subscribers as well.
Exclusively available through Suntup Editions for your private collection, and limited to just 50 signed copies per size, worldwide.
Museum Quality Giclée prints.
Signed and authorized by the original cover artist.
Limited to only 50 copies of each size worldwide, plus 5 Artist Proofs and 5 Publisher Proofs for private distribution.
Shipped with a Certificate of Limitation and Authenticity from the publisher.
Printed on 300 GSM, 100% cotton paper that is Acid-Free, Lignin-Free, Chlorine-Free and with No Optical Brighteners.
Prints are embossed with the publisher's mark.
Release Date: October 1, 2018
Available for Pre-Order: September 15, 2018
Large Size: 18″ x 24″
Small Size: 11″ x 17″
---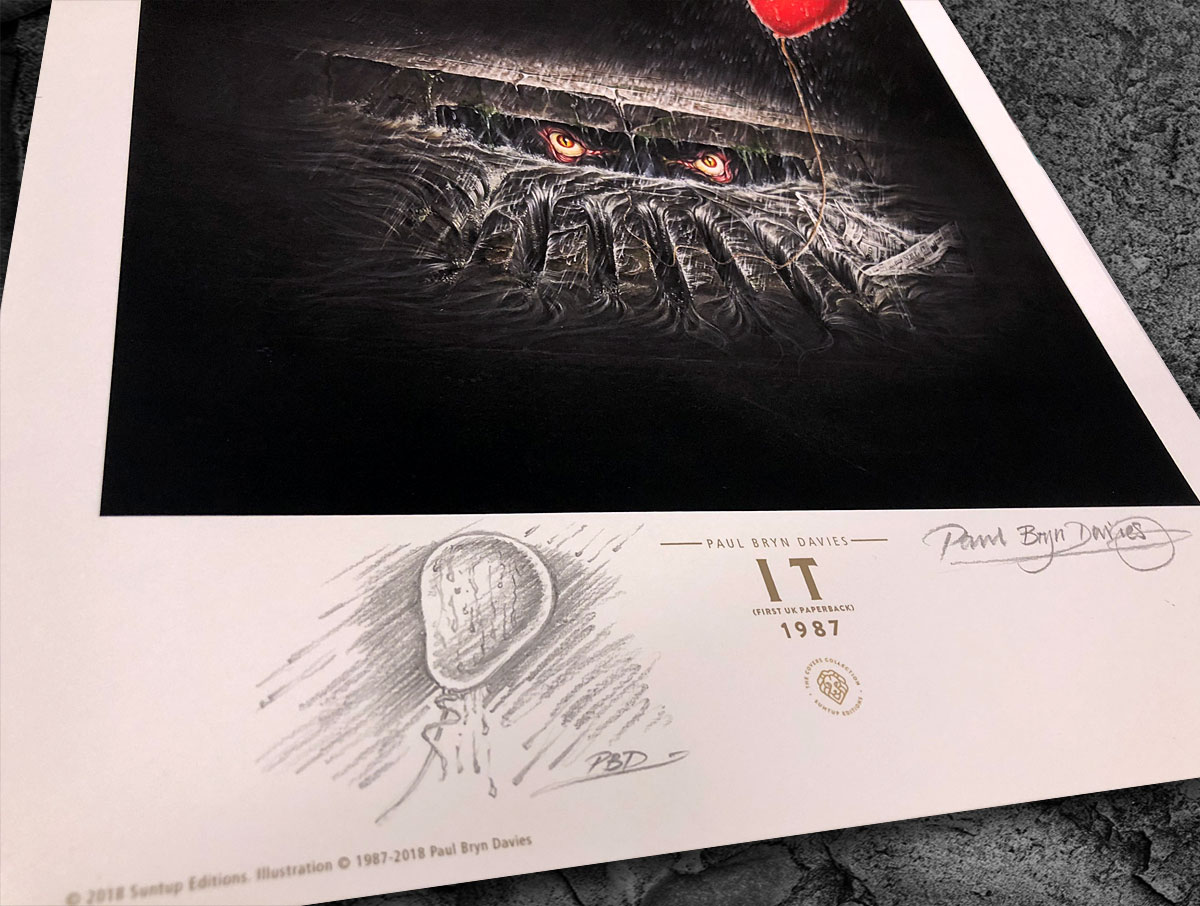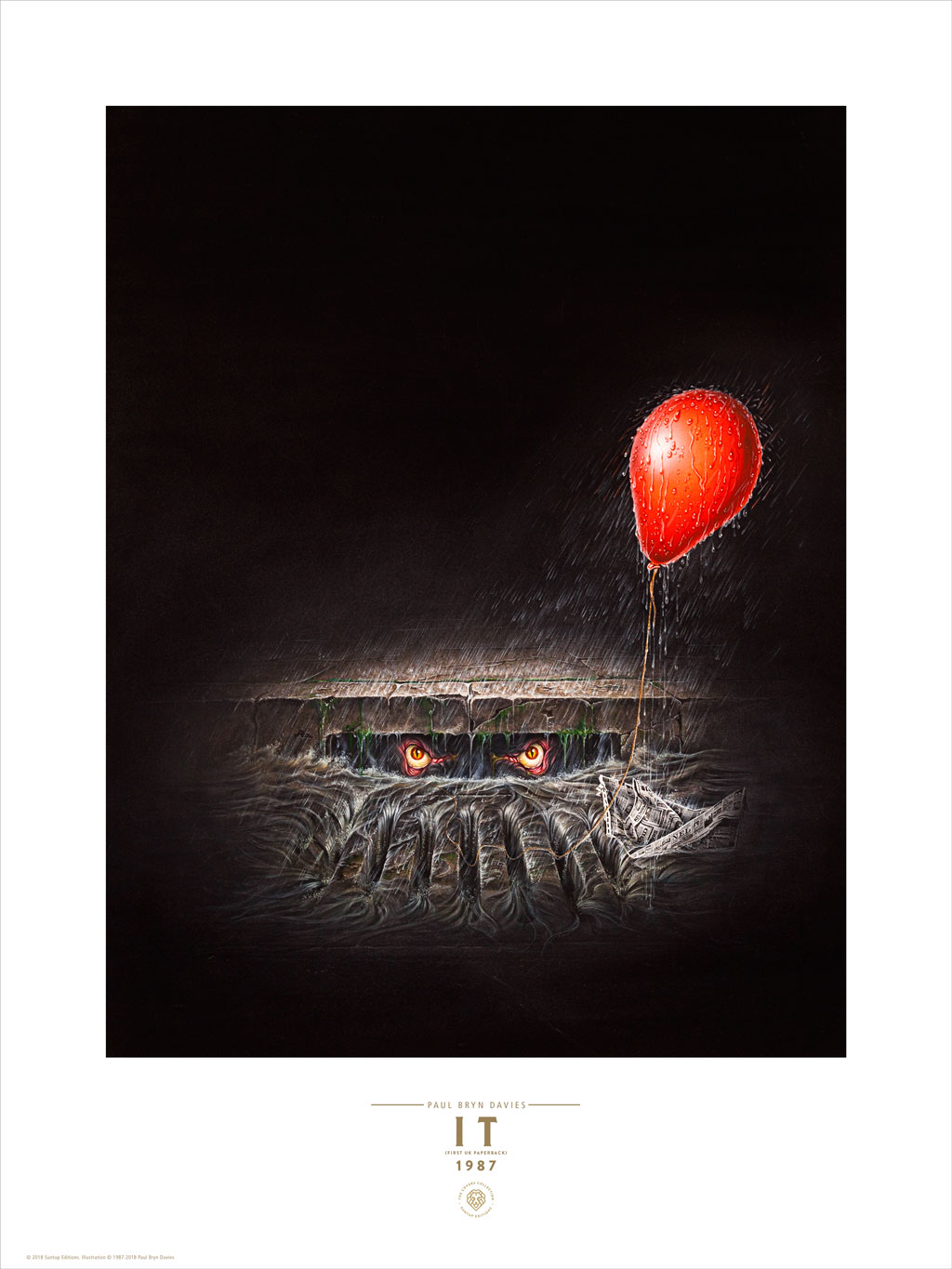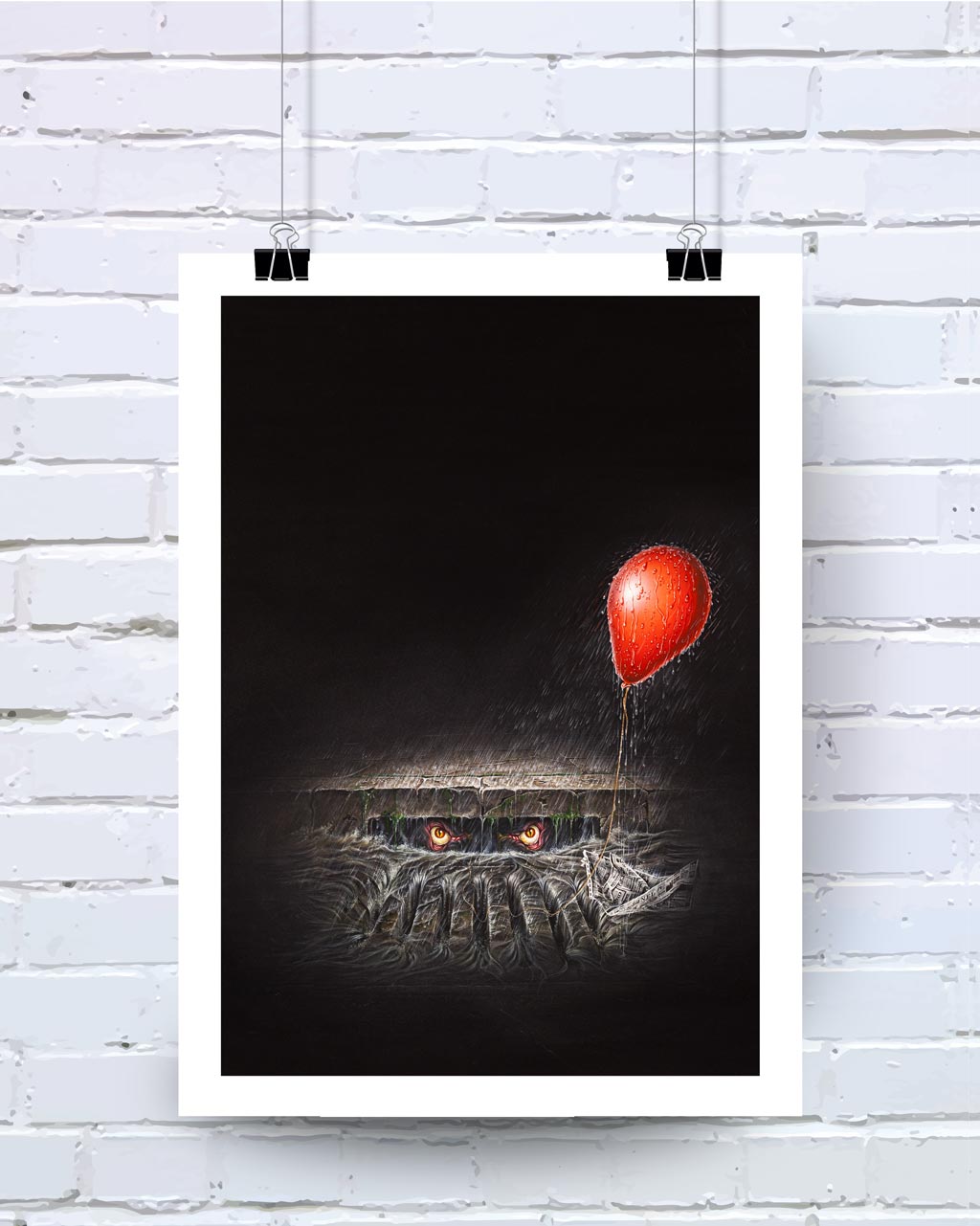 ---
Click here to order the poster
Or, Get 20% OFF ALL PRINTS! Become a subscriber to THE COVERS COLLECTION and receive a NEW print EVERY month featuring the iconic cover art from Stephen King's novels.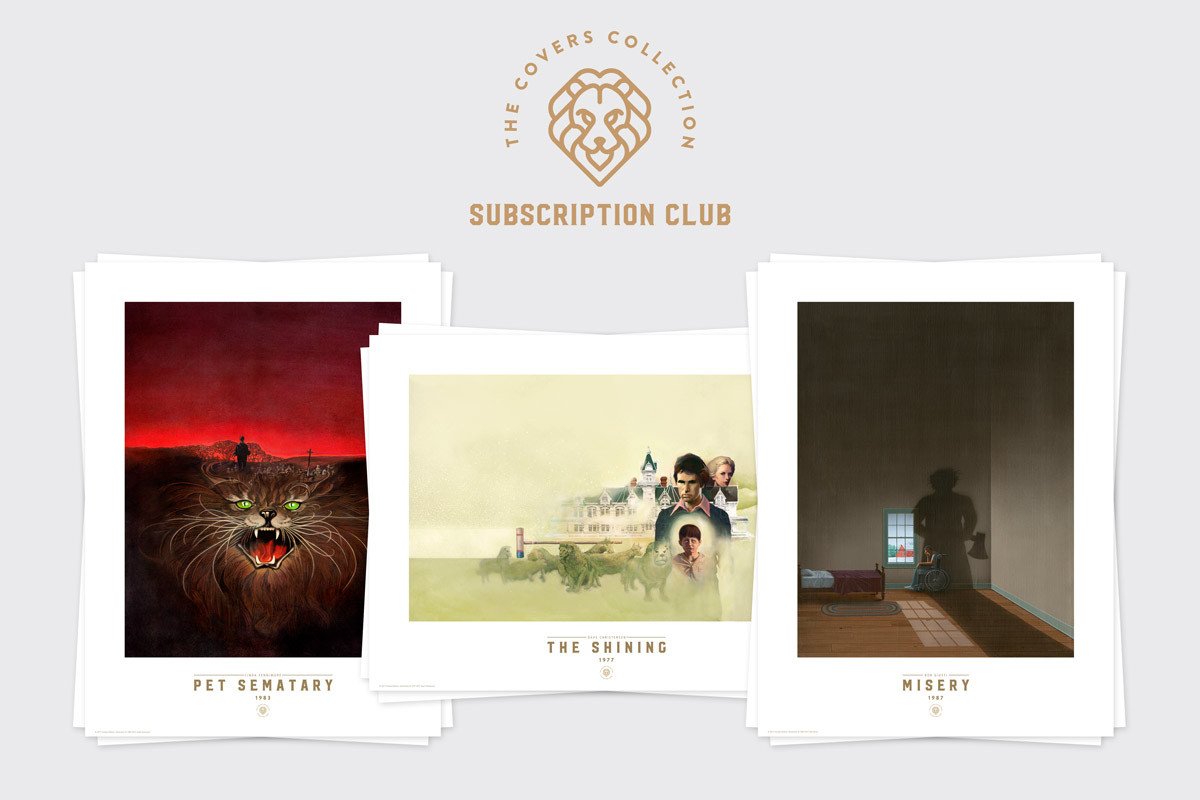 Click here to start your subscription now!
Illustrations © 1987-2018 by Paul Bryn Davies.