The Covers Collection – Gerald's Game
September 15, 2019

This month, we are pleased to reveal our fifth print from artist Rob Wood. Previously, we have published Rob's artwork from Needful Things, Nightmares and Dreamscapes, Four Past Midnight, and Dolores Claiborne. Now, we are delighted to offer Rob's beautiful art from the first edition of Gerald's Game as our latest addition to The Covers Collection.
Gerald's Game was the 31st book published by Stephen King, originally released in May 1992. The novel, along with the author's other 1992 release, Dolores Claiborne, was originally conceived as part of a larger work to be entitled, In the Path of the Eclipse.
To create the visual required for the first edition cover art, Rob Wood built a faux bedroom set inside his home. After playing with several additional elements to help explain the story – alternate bed posts depicting two bodies entwined, a window in the background indicating the possibility of escape — the artist decided on a more simplistic approach. The cover would consist of only a bed with an ominous set of handcuffs hanging off the bedpost. As a result, this startling image became one of the most iconic in Stephen King cover history.
These prints are hand-signed by Rob Wood, who has also created two incredible Remarques which appear on the first 20 large prints. Six of these are available for purchase at the time of the release, so act fast on those. Remarques are allocated randomly.
Exclusively available through Suntup Editions for your private collection, and limited to just 50 copies per size, worldwide.
Museum Quality Giclée prints.
Signed and authorized by the original cover artist.
Limited to only 50 copies of each size worldwide, plus 3 Artist Proofs and 3 Publisher Proofs for private distribution.
Shipped with a Certificate of Limitation and Authenticity from the publisher.
Printed on 300 GSM, 100% cotton paper that is Acid-Free, Lignin-Free, Chlorine-Free and with No Optical Brighteners.
Prints are embossed with the publisher's mark.
Release Date: October 1, 2019
Available for Pre-Order: September 15, 2019
Large Size: 18″ x 24″
Small Size: 11″ x 17″
---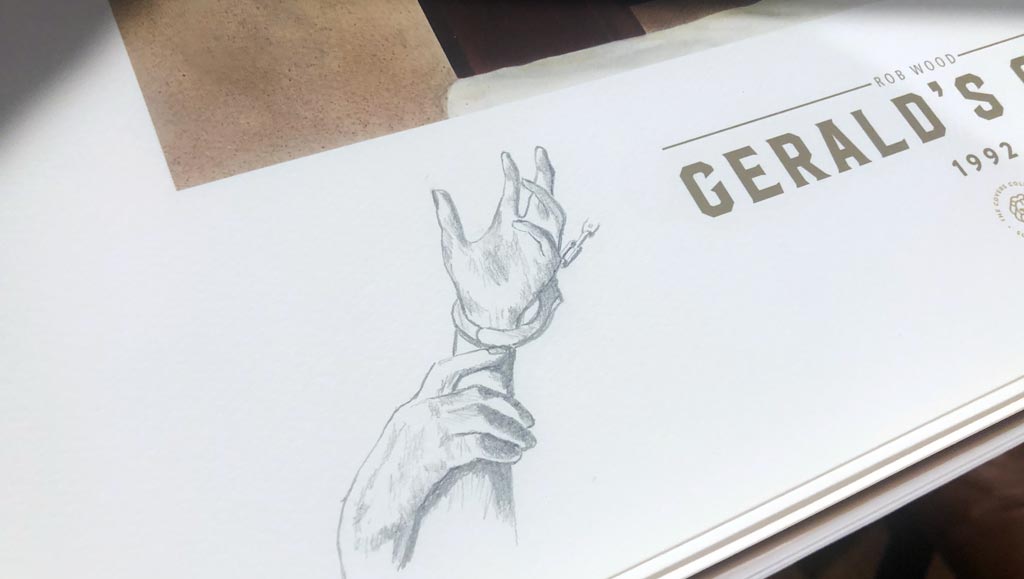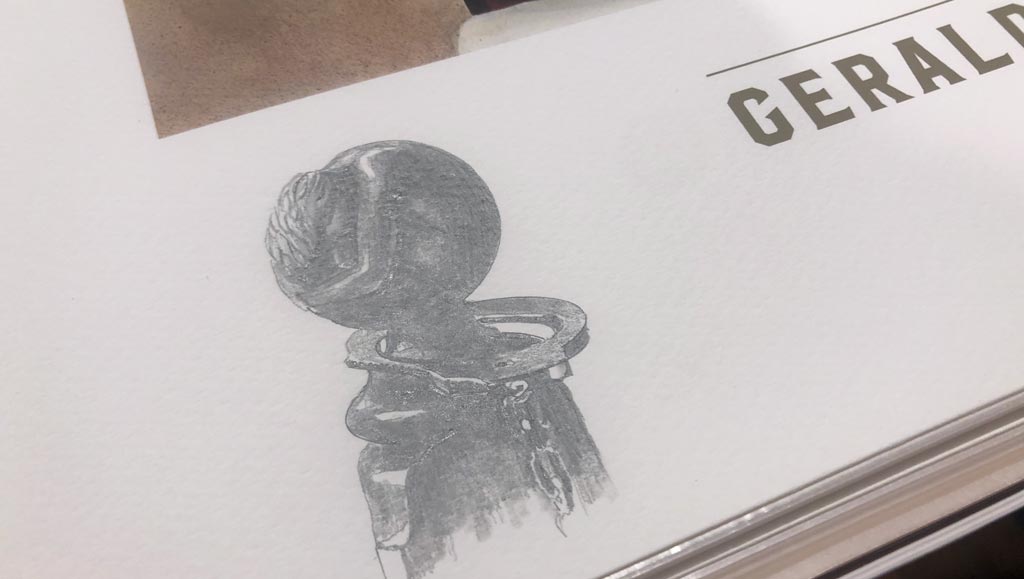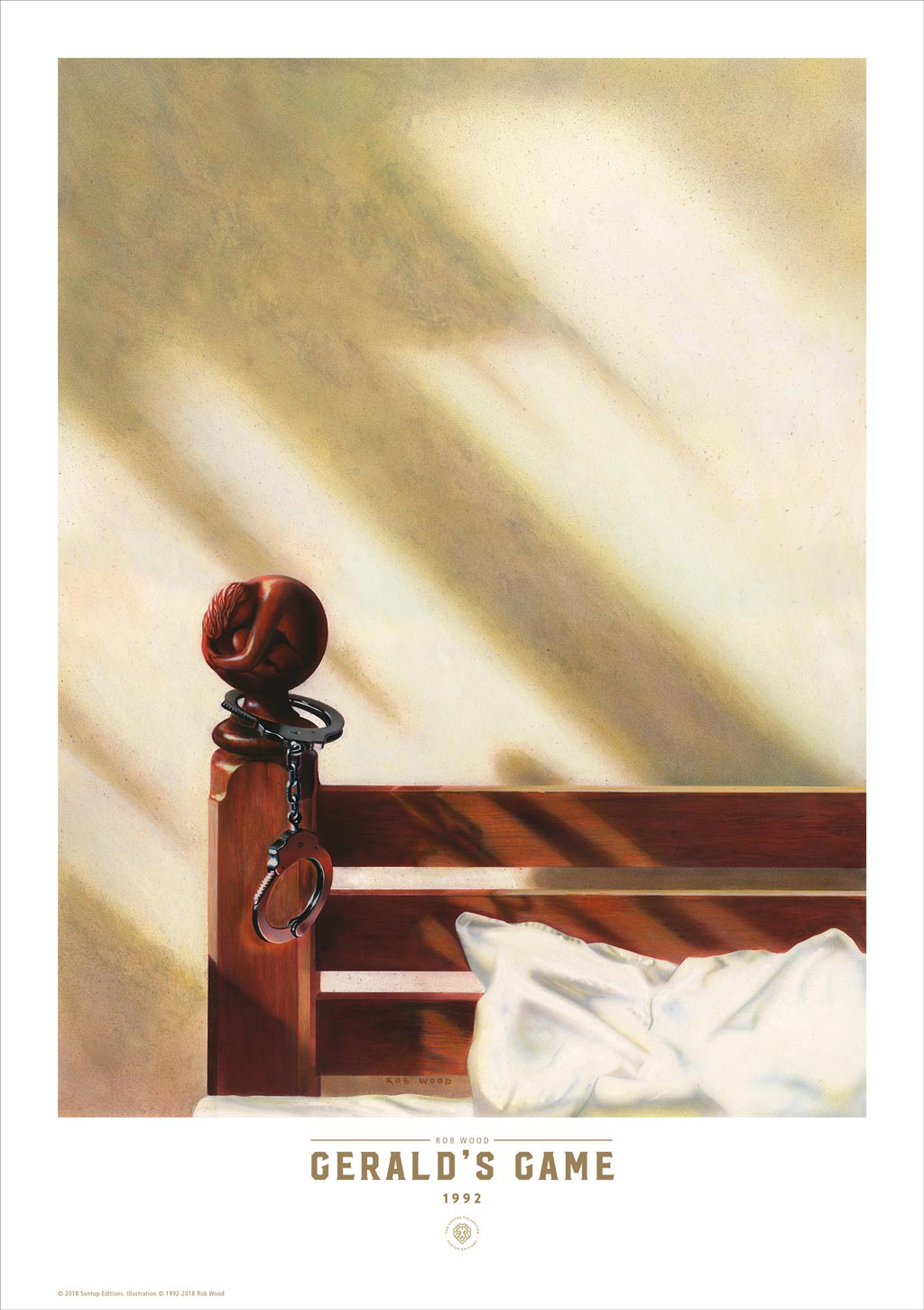 ---
Or, Get 20% OFF ALL PRINTS! Become a subscriber to THE COVERS COLLECTION and receive a NEW print EVERY month featuring the iconic cover art from Stephen King's novels.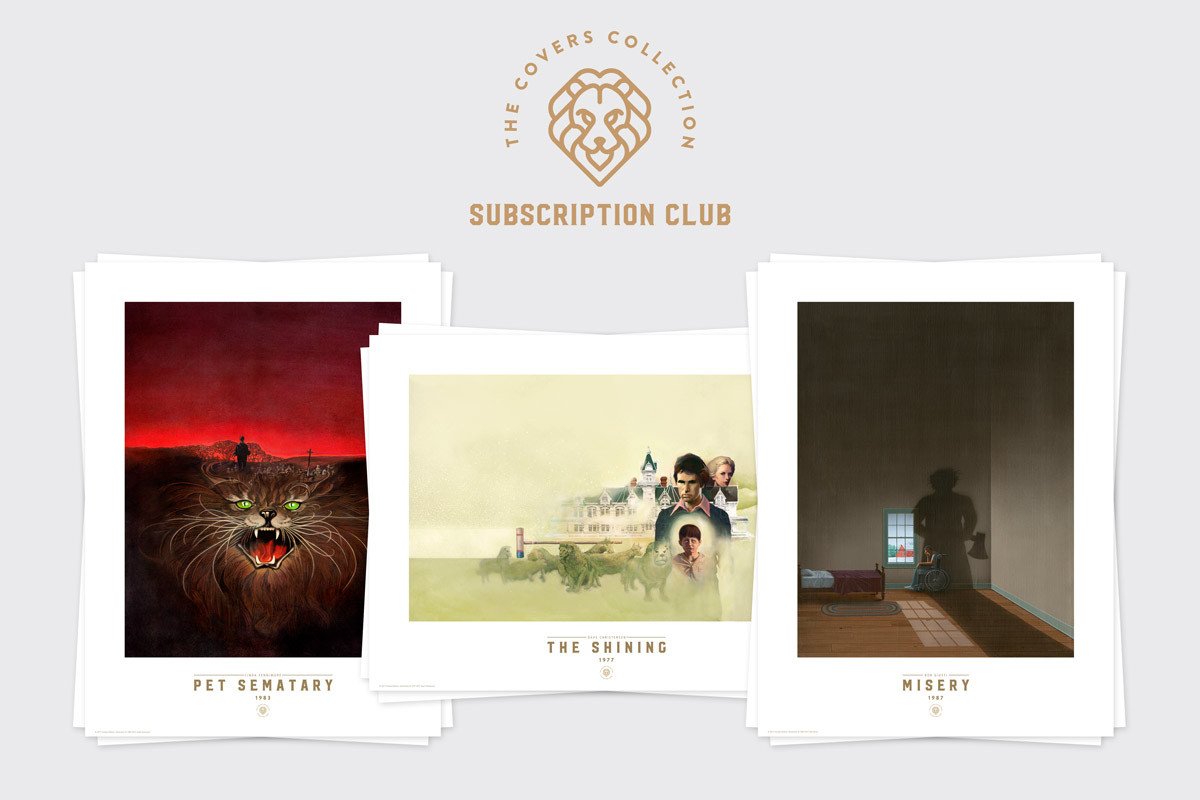 Click here to start your subscription now!
Illustrations © 1992-2019 by Rob Wood.