We are delighted to present another stunning cover by British artist Paul Bryn Davies. Previously, we have released prints of Davies' iconic covers for IT, Misery, The Dark Half, The Dark Half (Alternate Cover), Nightmares & Dreamscapes and Four Past Midnight. Now we are pleased to offer our final print by Paul Bryn Davies, the art that appeared on the 1st U.K. hardcover edition of Gerald's Game.
Published in 1992, Gerald's Game is the story of Jessie Burlingame, whose husband dies of a heart attack during a game of seduction while Jessie is handcuffed to a bed. Soon Jessie realizes she is trapped with little hope of rescue, and very much alone save for the voices inside of her head. A pair of handcuffs dangling from the bedpost grace the cover art for nearly every edition of this novel ever published, but what is so unique about Davies depiction is the addition of the window, giving us a glimpse of how Jessie's freedom is just out of her reach. One of the most iconic covers from Paul Bryn Davies, this artwork can now be enjoyed for the first time without cover text as a beautiful giclée print.
All prints are hand-signed by Davies, who continues his series of beautiful remarques with this print. Usually, remarques are reserved only for the first 20 large print subscribers, but Davies decided to also remarque the first 20 small prints.
Please note: If you are a small print subscriber and your number is between 1 and 20, you will automatically receive a remarqued print. There will be a slight upcharge of $20, and you can opt-out of the upgrade via email.
Museum Quality Giclée prints.
Signed and authorized by the original cover artist.
Limited to only 50 copies of each size worldwide, plus 3 Artist Proofs and 3 Publisher Proofs for private distribution.
Shipped with a Certificate of Limitation and Authenticity from the publisher.
Printed on 300 GSM, 100% cotton paper that is Acid-Free, Lignin-Free, Chlorine-Free and with No Optical Brighteners.
Prints are embossed with the publisher's mark.
Release Date: May 1, 2021
Available for Pre-Order: April 15, 2021
Large Size: 18″ x 24″
Small Size: 11″ x 17″
---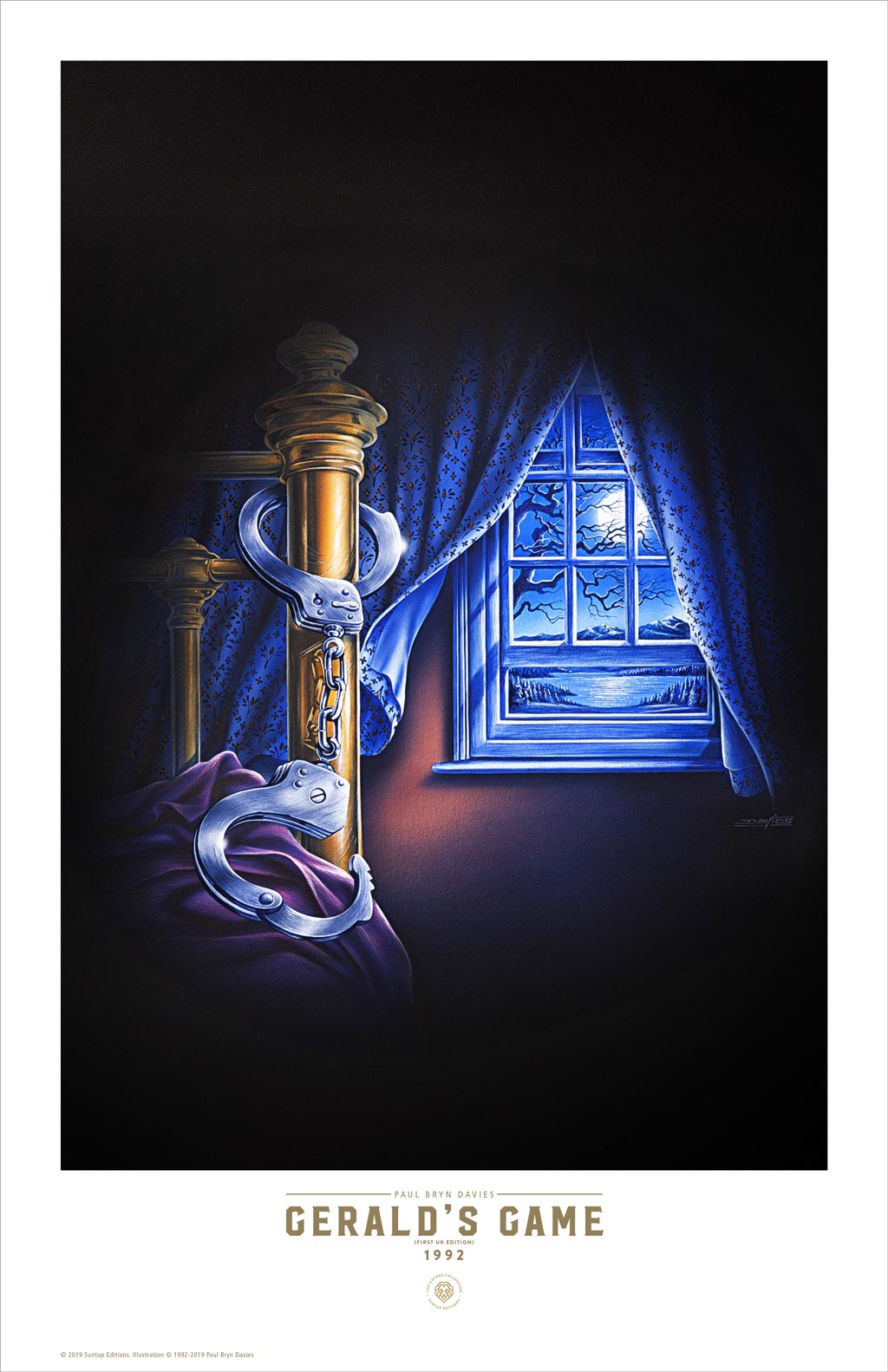 ---
Illustrations © 1992-2021 by Paul Bryn Davies.