The Covers Collection – Four Past Midnight
May 15, 2019

Last year, we released two prints from artist Rob Wood featuring art from the covers of Needful Things and Nightmares and Dreamscapes. Now, we are delighted to offer Rob's beautiful art from the first edition of Four Past Midnight as our latest addition to The Covers Collection.
Four Past Midnight was the first of several covers Rob Wood created for Stephen King books in the 1990s. Wood had recently completed a series of illustrations on the universe and stars for Time Life Magazine. From the moment he heard the title Four Past Midnight, Wood envisioned a giant clock in space. Of the five covers he created for King books, this one was entirely Wood's concept with no changes requested by the publishers. It remains his personal favorite.
These prints are hand-signed by Rob Wood, who has also created a Remarque inspired by "Sun Dog," one of the four stories featured in Four Past Midnight. The Remarque appears on the first 20 large prints — five of which are available for purchase at the time of the release, so act fast on those.
Exclusively available through Suntup Editions for your private collection, and limited to just 50 copies per size, worldwide.
Museum Quality Giclée prints.
Signed and authorized by the original cover artist.
Limited to only 50 copies of each size worldwide, plus 3 Artist Proofs and 3 Publisher Proofs for private distribution.
Shipped with a Certificate of Limitation and Authenticity from the publisher.
Printed on 300 GSM, 100% cotton paper that is Acid-Free, Lignin-Free, Chlorine-Free and with No Optical Brighteners.
Prints are embossed with the publisher's mark.
Release Date: June 1, 2019
Available for Pre-Order: May 15, 2019
Large Size: 18″ x 24″
Small Size: 12″ x 17″
---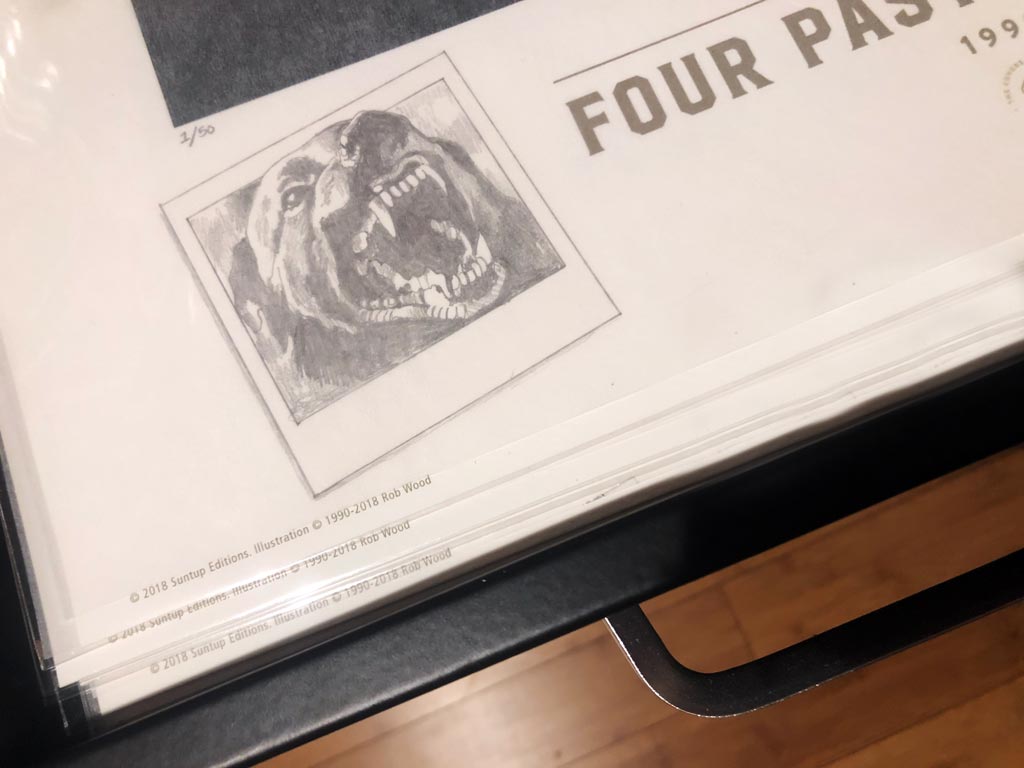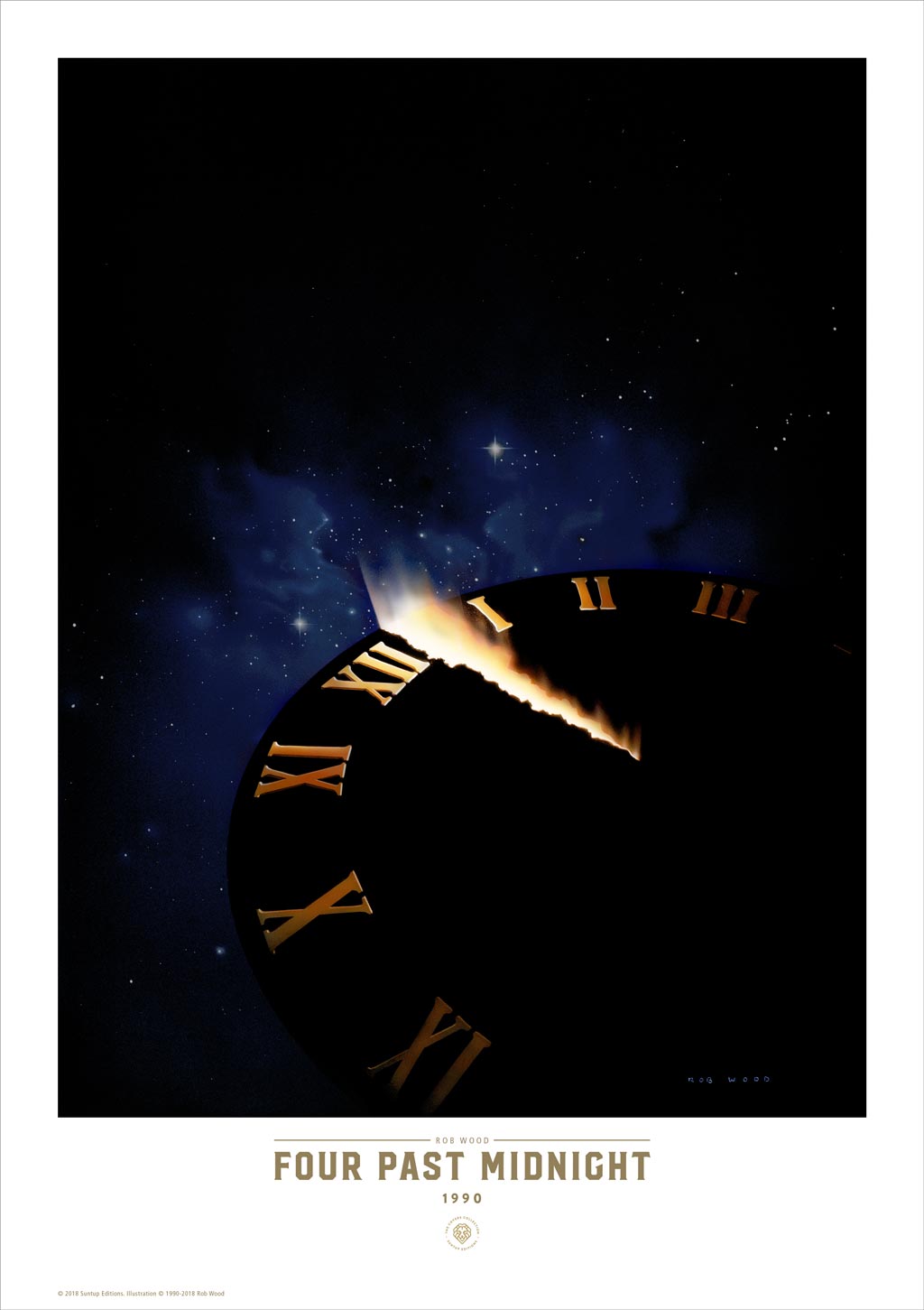 ---
Or, Get 20% OFF ALL PRINTS! Become a subscriber to THE COVERS COLLECTION and receive a NEW print EVERY month featuring the iconic cover art from Stephen King's novels.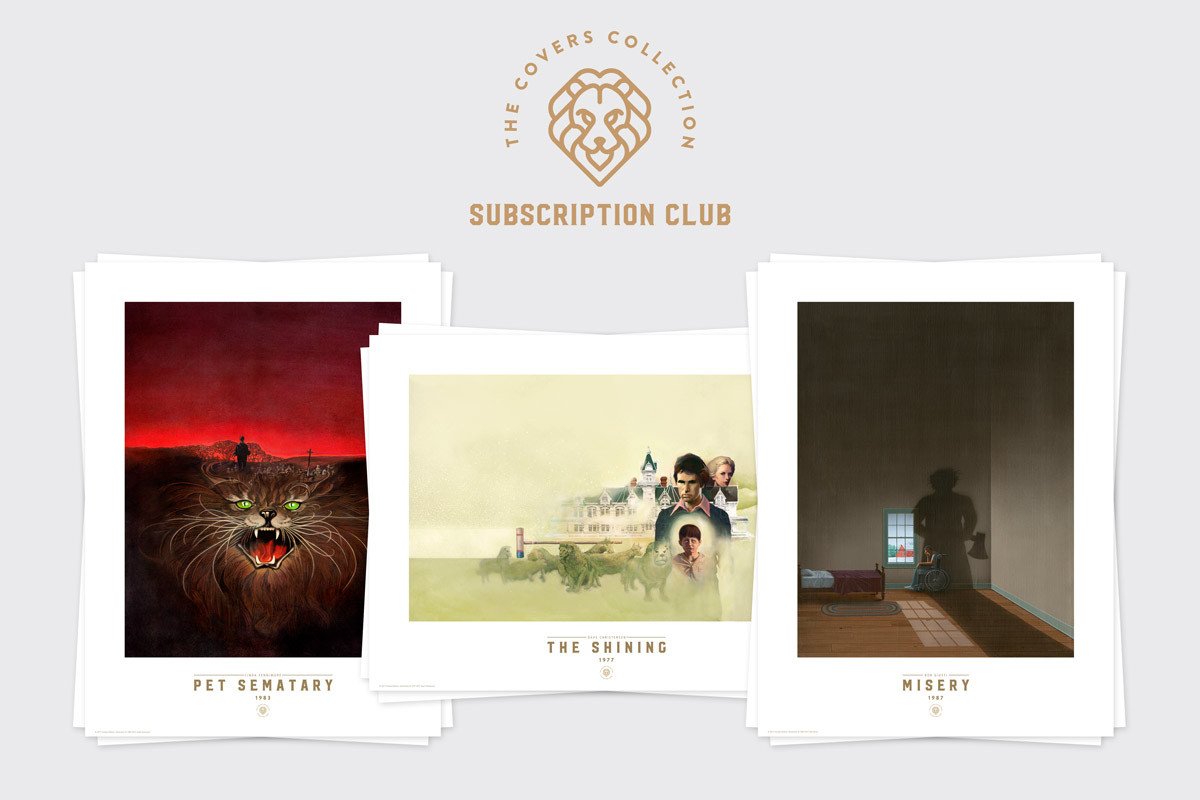 Click here to start your subscription now!
Illustrations © 1990-2019 by Rob Wood.