The Covers Collection – Finders Keepers
October 15, 2020

Last month, we released a print of Sam Weber's first edition cover art for the novel, Mr. Mercedes. This month, we are delighted to present a second beautiful print from Sam Weber, the art from the first edition cover of Finders Keepers.
Published on June 2, 2015, nearly one year after the release of Mr. Mercedes, Finders Keepers is the second novel in what would later be known as The Bill Hodges Trilogy. According to a 2014 tweet from Stephen King, the author had finished the first draft of Finders Keepers before Mr. Mercedes was even published. Sam Weber's depiction of raining blood from the Mr. Mercedes cover carries over here, this time with an open book in the foreground, as the story centers around the murder of a reclusive writer.
All prints are hand-signed by Sam Weber. Exclusively available through Suntup Editions for your private collection, and limited to just 40 signed copies per size, worldwide.
Museum Quality Giclée prints.
Signed and authorized by the original cover artist.
Limited to only 40 copies of each size worldwide, plus 3 Artist Proofs and 3 Publisher Proofs for private distribution.
Shipped with a Certificate of Limitation and Authenticity from the publisher.
Printed on 300 GSM, 100% cotton paper that is Acid-Free, Lignin-Free, Chlorine-Free and with No Optical Brighteners.
Prints are embossed with the publisher's mark.
Release Date: November 1, 2020
Available for Pre-Order: October 15, 2020
Large Size: 15.75″ x 24″
Small Size: 10.5″ x 17″
---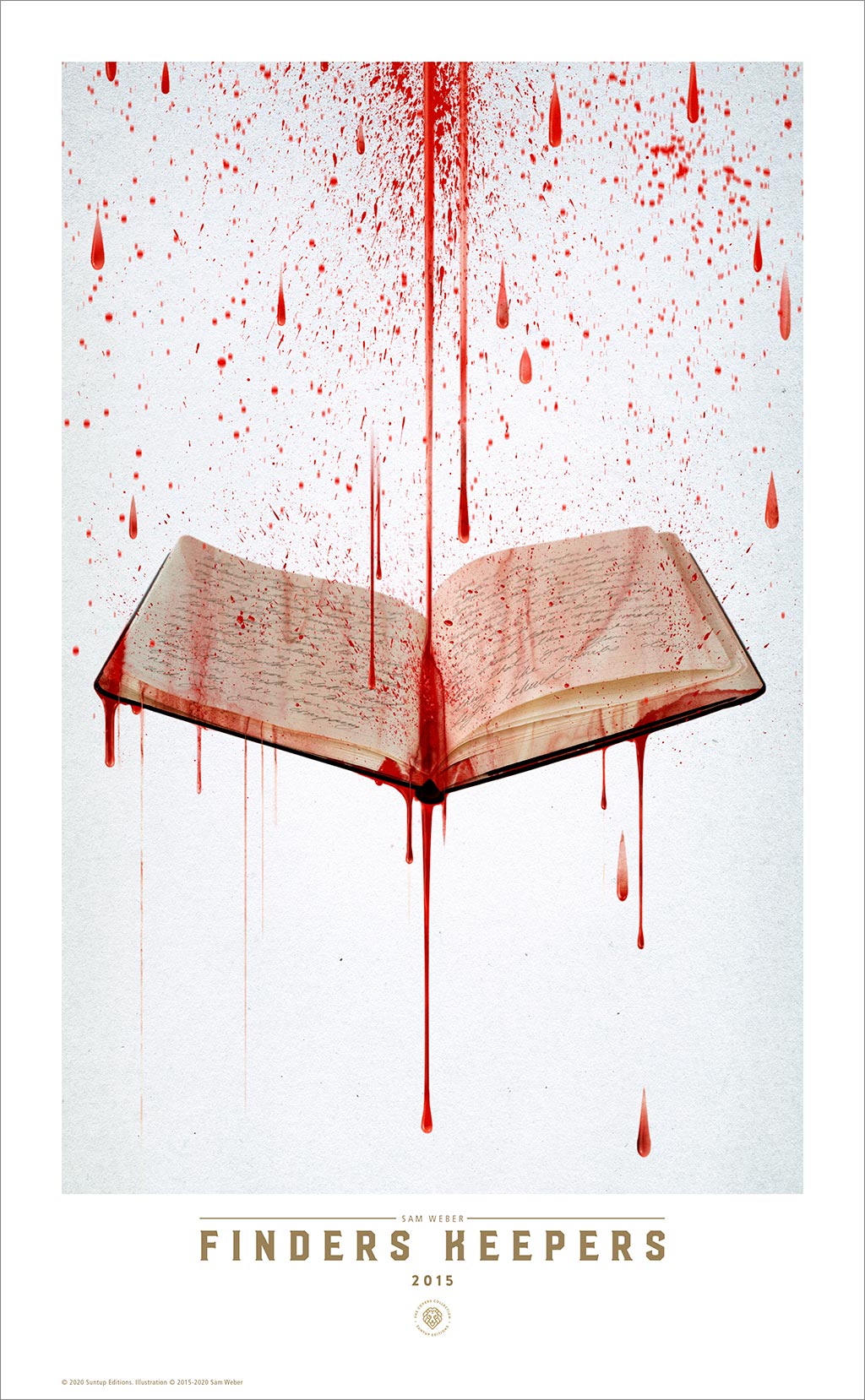 ---
Illustrations © 2015-2020 by Sam Weber.