I Am Legend Dust Jacket Revealed
March 10, 2020

We have a lovely surprise to share with those who have purchased the Artist Gift edition of I Am Legend by Richard Matheson, and for those who haven't there are still a few available for pre-order here.
I Am Legend by Richard Matheson was first published as a paperback by Gold Medal Books in July 1954. The cover art on that edition was painted by Stanley Meltzoff (1917-2006), and has become one of the most famous book covers of the genre. Meltzoff's painting was used again on the Gold Medal 2nd edition in January 1957, but has not been used on any subsequent US printing of the book until now!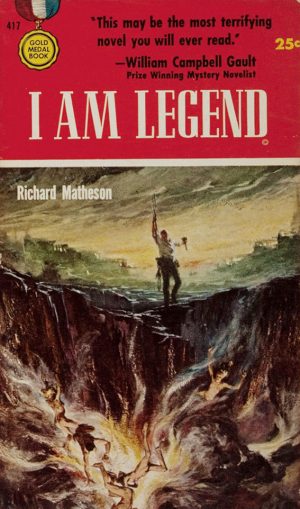 We are pleased to announce that this iconic cover painting is being reproduced for the first time since 1957 on our Artist Gift edition of I Am Legend. Beautifully reproduced without cover text, this is our way of honoring Stanley Meltzoff and his striking artwork.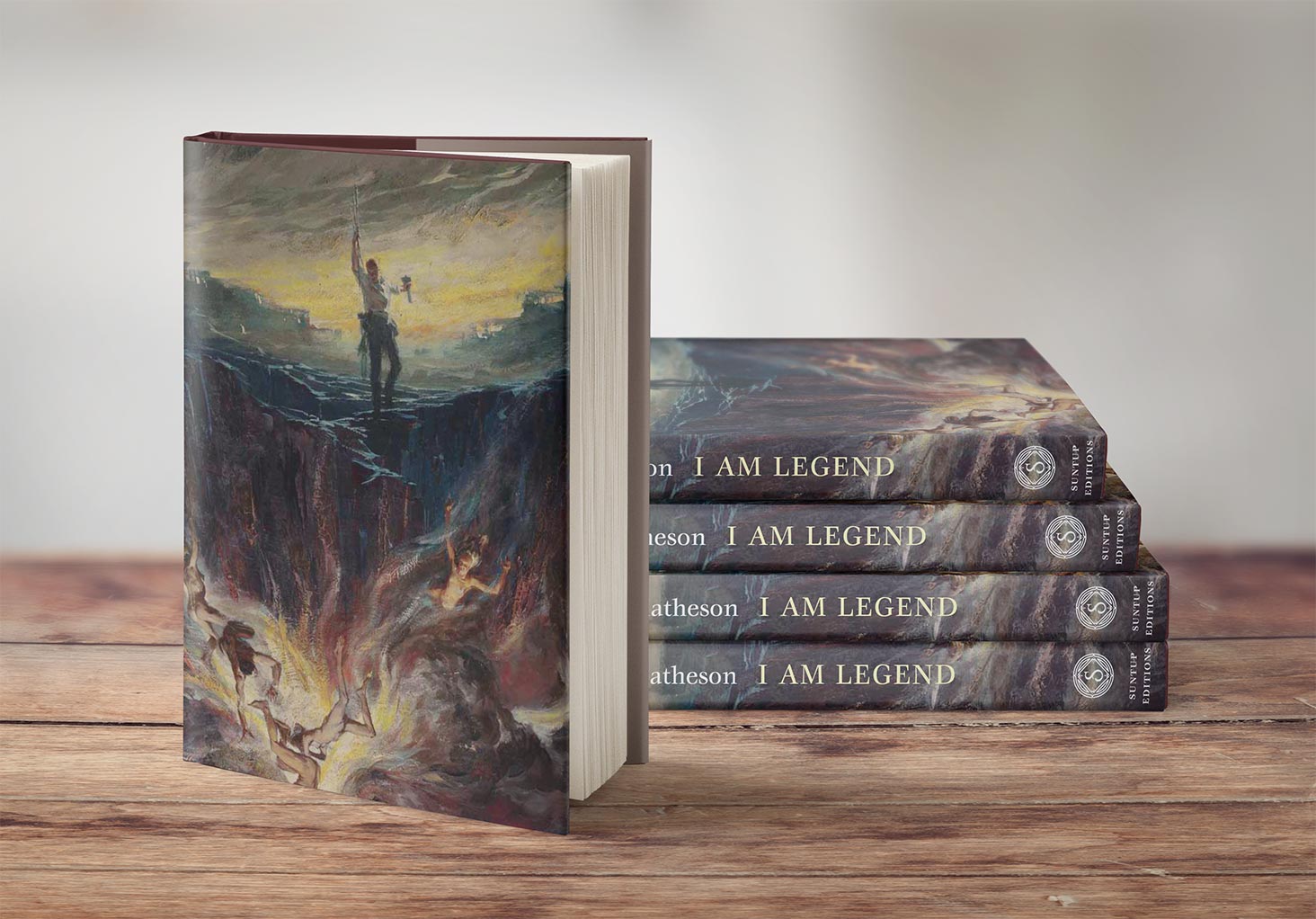 The Artist Gift Edition of I Am Legend is $75, and is housed in a printed slipcase with cloth on the upper and lower sections. The edition also features six illustrations by award-winning artist Allen Williams. Limited to 1000 copies, all books are signed by Allen Williams.
This edition is over 90% pre-sold! Place your order before they are all gone!
The Stanley Meltzoff I Am Legend Limited Art Print
We are pleased to offer a limited run of this gorgeous giclée print featuring the Stanley Meltzoff painting from the cover of I Am Legend. Print run is based on pre-order demand but will be limited to no more than 100 prints. The prints are not numbered.