Horns Art Portfolio
July 30, 2019

We are delighted to announce the Horns Art Portfolio featuring all of Magdalena Kaczan's stunning artwork from the signed limited edition of Horns by Joe Hill.
Signed by artist Magdalena Kaczan on a beautiful letterpress printed signature sheet, this portfolio is a treasure to Joe Hill fans and art collectors alike. Featuring a total of fifteen art prints depicting scenes and characters from the novel along with a never-before-seen collection of line drawings by Magdalena Kaczan that were not used in the final production.
These prints measure 10″ x 15″ and are enclosed in a beautiful art folio box. Three gorgeous landscape illustrations, including the custom endsheet illustration and the full wrap-around dust jacket are also included.
Print run is based on pre-order demand but will not exceed 250 copies. This portfolio will not be reprinted so order early to guarantee your copy. The Horns Art Portfolio is available for pre-order whether you own a Horns limited edition or not. The limitation sheet will be hand numbered or lettered, and for those who own either a Lettered of Limited edition of Horns, we will automatically match your portfolio to your registered number or letter.
Publication: December 2019
---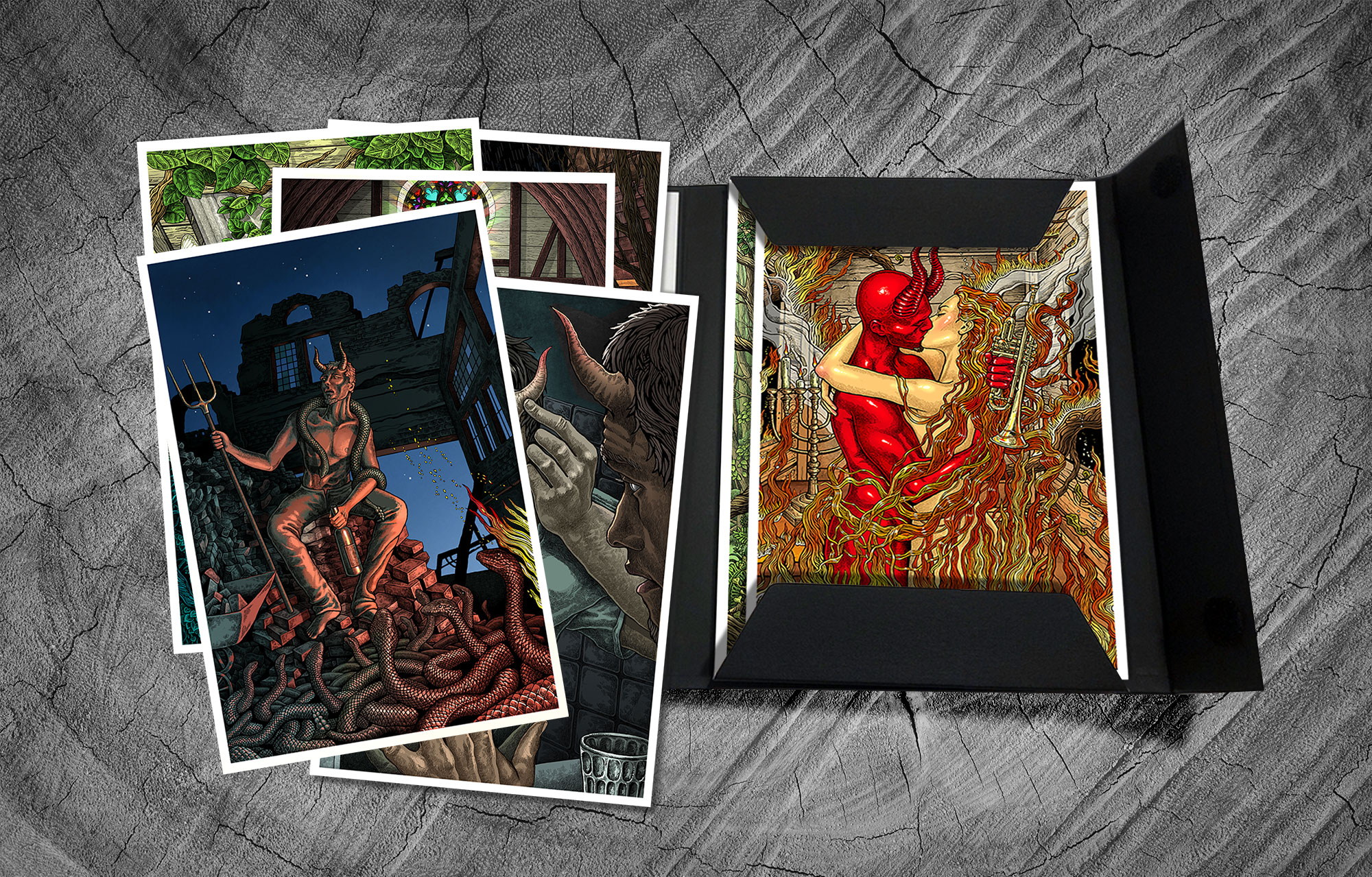 ---
Published folio enclosure may differ from mockup shown.
Illustration © 2018 by Magdalena Kaczan.