Last month, we announced a forthcoming fine press limited edition of Fahrenheit 451 by Ray Bradbury, and we are happy to report that we are already quite far along into production. At the time of announcement, the Lettered and Numbered editions had already been printed and they are now in the process of being bound. We recently received a cover sample and book block with edge gilding for the Numbered edition, and we couldn't help but share some in-progress photos with you.
There were several options of copper foil to chose from and after carefully considering each, we chose the one we felt best represented the element of fire, complementing the theme of the book. The result is striking, and we are happy with the results.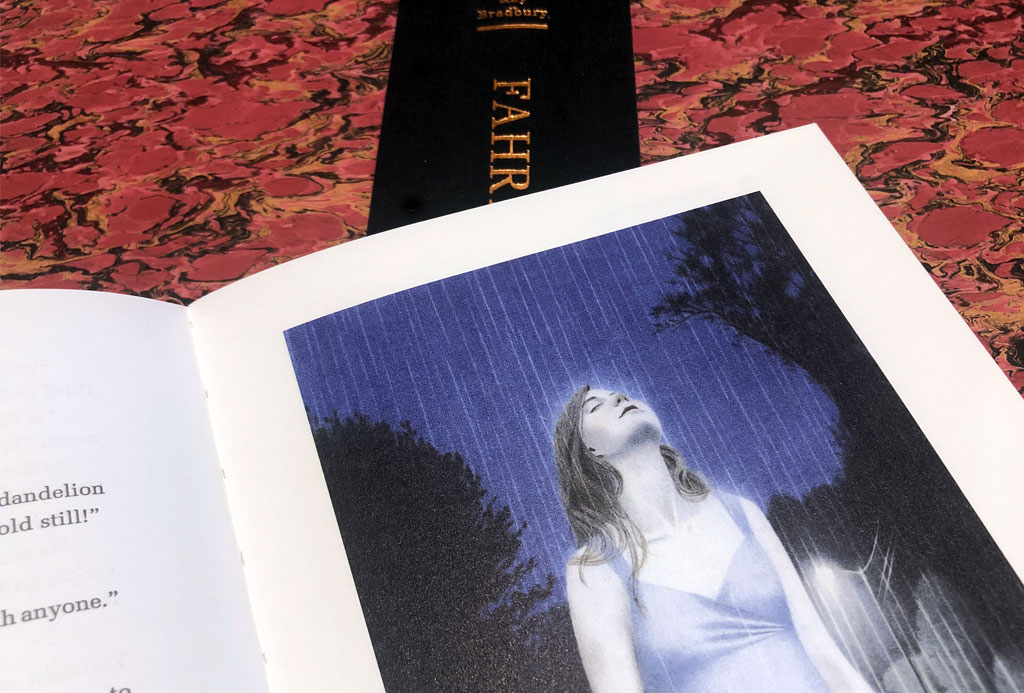 We also could not be more pleased with the printing. The letterpress printed text is exquisite and perfectly executed. The offset printed color illustrations also printed so beautifully on the Mohawk Superfine paper.
The Artist Gift edition is currently at the printer, after which binding will begin.
We are delighted with how this edition is turning out!