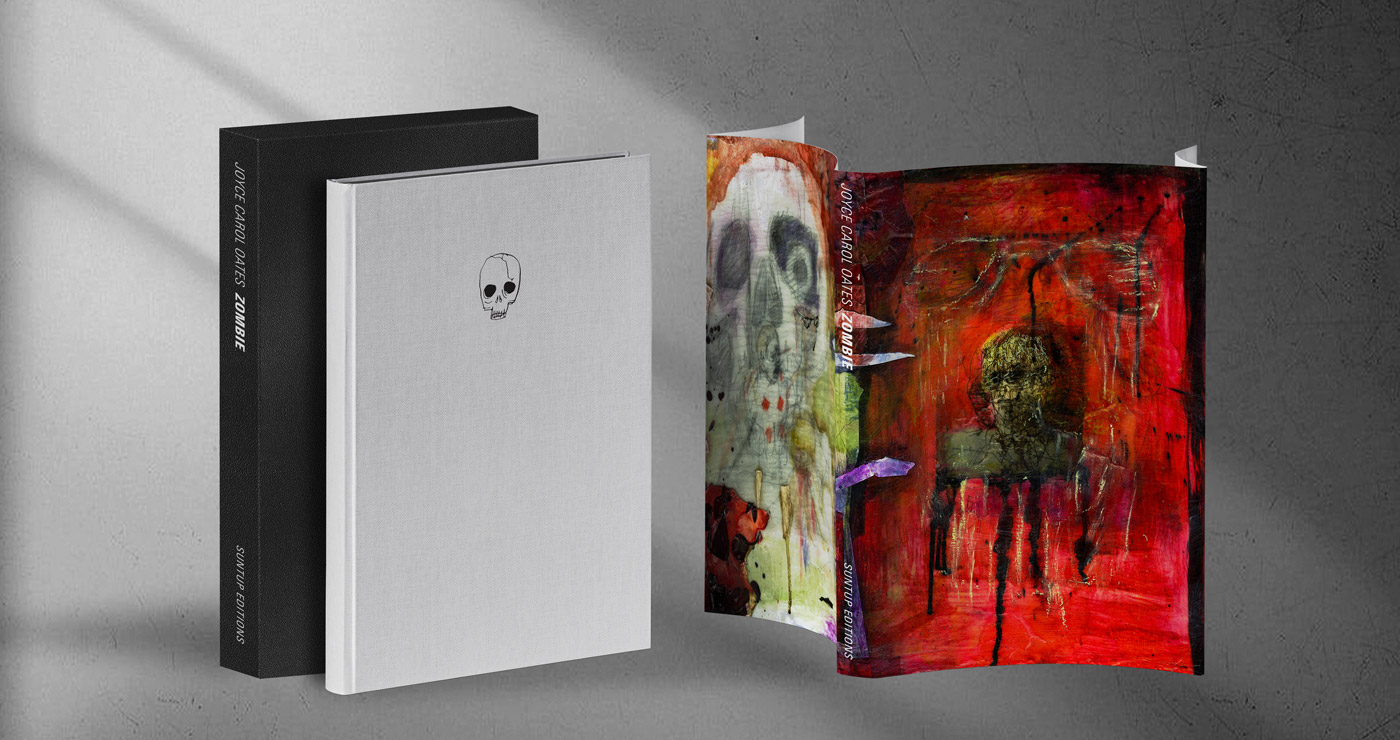 Zombie
Joyce Carol Oates
With a new introduction by the author
Illustrations by Laurel Hausler
Written in the form of journal entries—collections of thoughts broken up by screaming capital letters and crude marker drawings—Zombie by Joyce Carol Oates is a brilliant, unflinching journey into the psychotic consciousness of a serial killer.
Zombie views the world through the eyes of Quentin P., newly paroled sex offender, as he chillingly evolves from rapist to mass murderer. With each page of his diary, Quentin details his obsession with creating a "zombie"—a lobotomized young man to serve as a sex slave—while interspersing recollections of his past nefarious deeds. Devastating in its impact, Zombie provides a psychologically astute portrait of the cold calculation and dark obsession that can make a serial killer horrifyingly successful and maddeningly elusive.
Upon its publication in 1995, Zombie was proclaimed the author's "boldest, most disturbing masterwork… demonstrating why Oates ranks among America's most respected and accomplished literary artists." Bestselling author and psychiatrist Peter D. Kramer wrote of the novel, "At the heart of Zombie are chastening paradoxes: Depicting the worst in human nature, Oates embodies our saving virtues, empathy, imagination and wonder. Zombie succeeds at a profound level, simultaneously horrifying the reader and demonstrating that nothing human is alien to us."
Zombie was awarded the 1995 Bram Stoker Award for Superior Achievement in a Novel.
---
About the Editions
The signed limited edition of Zombie by Joyce Carol Oates is presented in three states: Artist, Numbered and Lettered. The editions measure 6" x 9" and feature six mixed media illustrations by Laurel Hausler as well as a new introduction by the author. The text is set in Univers and the editions are printed offset on premium archival papers. The Numbered and Lettered editions are signed by Joyce Carol Oates and Laurel Hausler and the Artist edition is signed by Laurel Hausler.
The Artist edition is limited to 750 copies, and is the only edition to include a dust jacket illustrated by Laurel Hausler. It is a smyth sewn full cloth binding with a foil blocked cover. The edition is housed in a slipcase covered with black Skivertex and is printed offset on Cougar Opaque paper. This edition is signed by Laurel Hausler.
Numbered Edition
The Numbered edition of 250 copies is a Bradel binding with Japanese cloth over the spine and sides. The cover is foil blocked and titling is screen printed on a mylar jacket. Endsheets are Rainbow Ultra Black and the edition is printed offset on Mohawk Superfine. It is housed in a black Skivertex covered slipcase and is signed by Joyce Carol Oates and Laurel Hausler.
Lettered Edition
Designed as a leather journal, the Lettered edition is limited to 26 copies and is a traditional long and link stitch binding sewn with slate gray linen thread and Buffalo black full grain cowhide leather. It includes a full wrap limp cover and leather strap tie closure. The edition is hand bound by Anne Covell and is housed in a cigar style box covered in European book cloth. The edition is printed offset on Mohawk Superfine and is signed by Joyce Carol Oates and Laurel Hausler.
About the Artist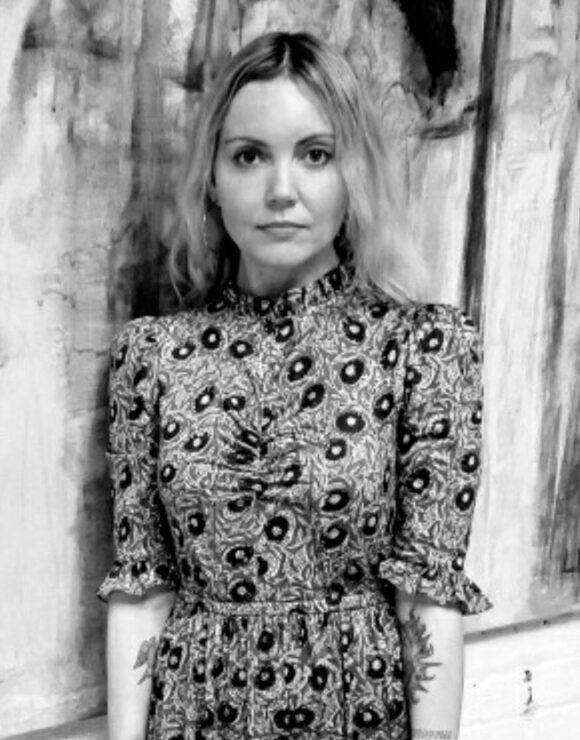 Laurel Hausler
Laurel Hausler is a mixed media artist from Washington, D.C. She paints the dark prom of life. Her work has been shown and collected internationally. Recently, she has had enjoyed merging art with books and publishing, working several times with Joyce Carol Oates. She lives with a dog named Martha and only half of her houseplants are dying.
---
Matching Numbers & Letters
A Matching Pre-Order email is sent to owners of our previous publication, Schindler's Ark at 9:00 A.M. PT on the day of announcement. If you did not receive the email, contact us here. If your order is not received before the deadline, your designated number or letter will be assigned to the new owner.
---
Order Limits
Please be aware of the order limits for our editions. You can read more about this in the Order Limits article on our support site.
---
Mixed Media Illustrations by Lauel Hausler
Published editions may differ slightly from mockups and prototype designs.
Illustrations © 2022 by Laurel Hausler
Lettered edition photography by Yegor Malinovskii
*Payment Plan Options: Learn more
here
.