With a new introduction by the author &
illustrations by François Vaillancourt
Fast-paced, compelling, and gruesomely violent, The Wolfen is the first novel by bestselling horror novelist, Whitley Strieber.
Following the savage killing of two New York City policemen, George Wilson and Becky Neff are two detectives bound together by their strange and passionate hunt for the Wolfen. Strieber's novel breathed new life into the werewolf genre, building upon the traditional myth and lore of the lycanthrope to create a genetically superior crossbreed of human and wolf that has existed in the shadows for centuries.
Upon its release in 1978, the Washington Post called The Wolfen "a howling success." Likewise, St. James Guide to Horror, Ghost and Gothic Writers deemed it, "an amazingly effective debut novel that turns the werewolf story completely on its head. Breathtakingly suspenseful throughout."
In 1981, The Wolfen was adapted into a horror movie starring Albert Finney, directed by Michael Wadleigh.
---
ABOUT THE EDITIONS
The signed limited edition of The Wolfen by Whitley Strieber is presented in three states: Lettered, Numbered and Artist. The editions measure 6" x 9" and feature thirteen full color illustrations by François Vaillancourt, as well as a new exclusive introduction by Whitley Strieber. Lettered and Numbered editions are signed by the author and artist, and the Artist edition is signed by the artist. This is the first signed limited edition of the novel.
---
ARTIST EDITION
The Artist edition is limited to 1000 copies with a dust jacket illustrated by François Vaillancourt. It is a full cloth, smyth sewn binding with two-hits foil stamping and features illustrated endpapers. It is the only edition of the three with the dust jacket, and is signed by artist François Vaillancourt. The edition is housed in an embossed paper covered slipcase.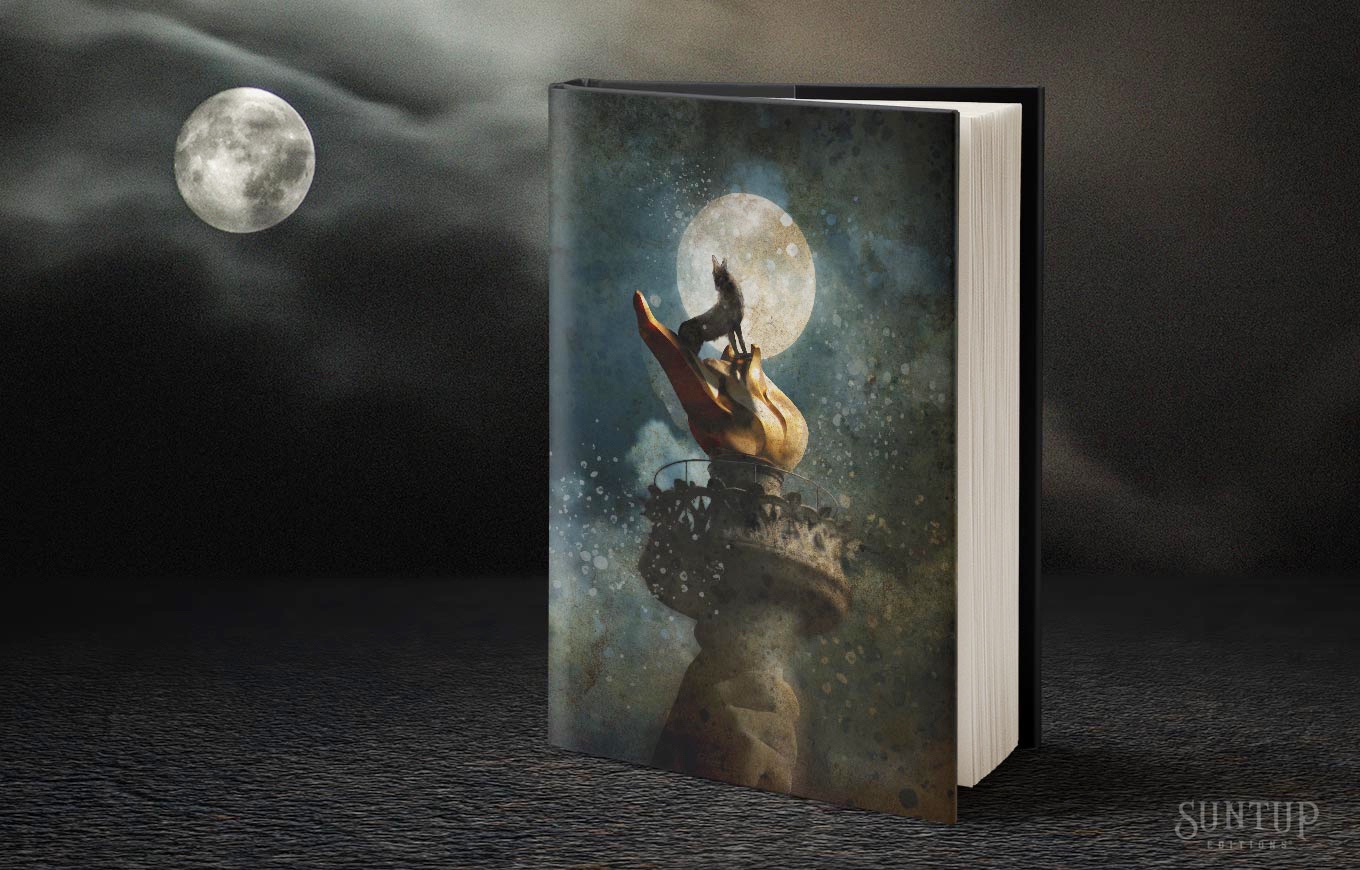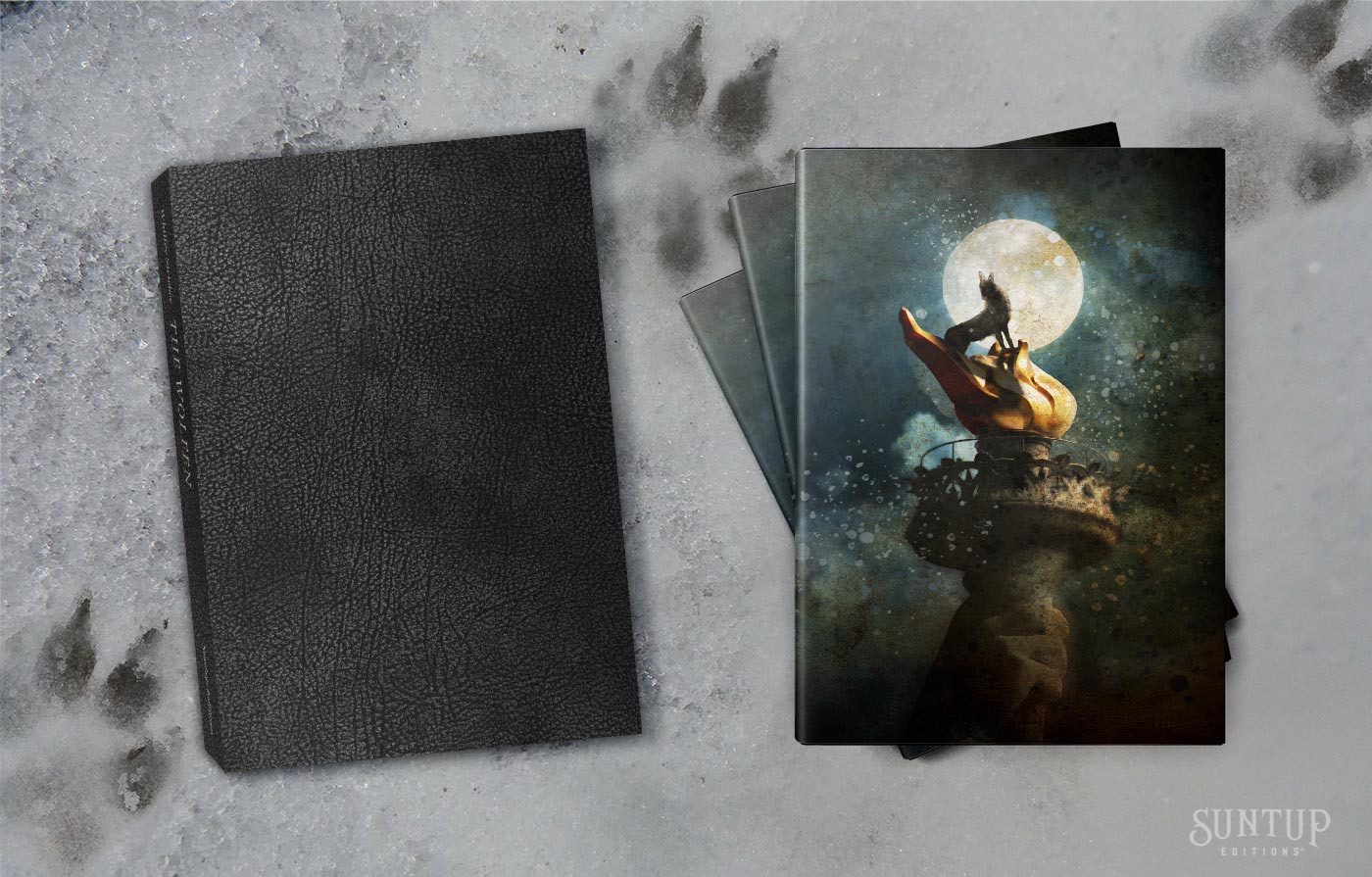 ---
NUMBERED EDITION
The Numbered edition of 350 copies is a quarter binding with Japanese cloth on the spine and boards. The cover and spine are foil stamped and the edition is printed offset on Mohawk Superfine. It is housed in a slipcase covered in a unique coated paper that imitates real stone. The edition is signed by Whitley Strieber and François Vaillancourt.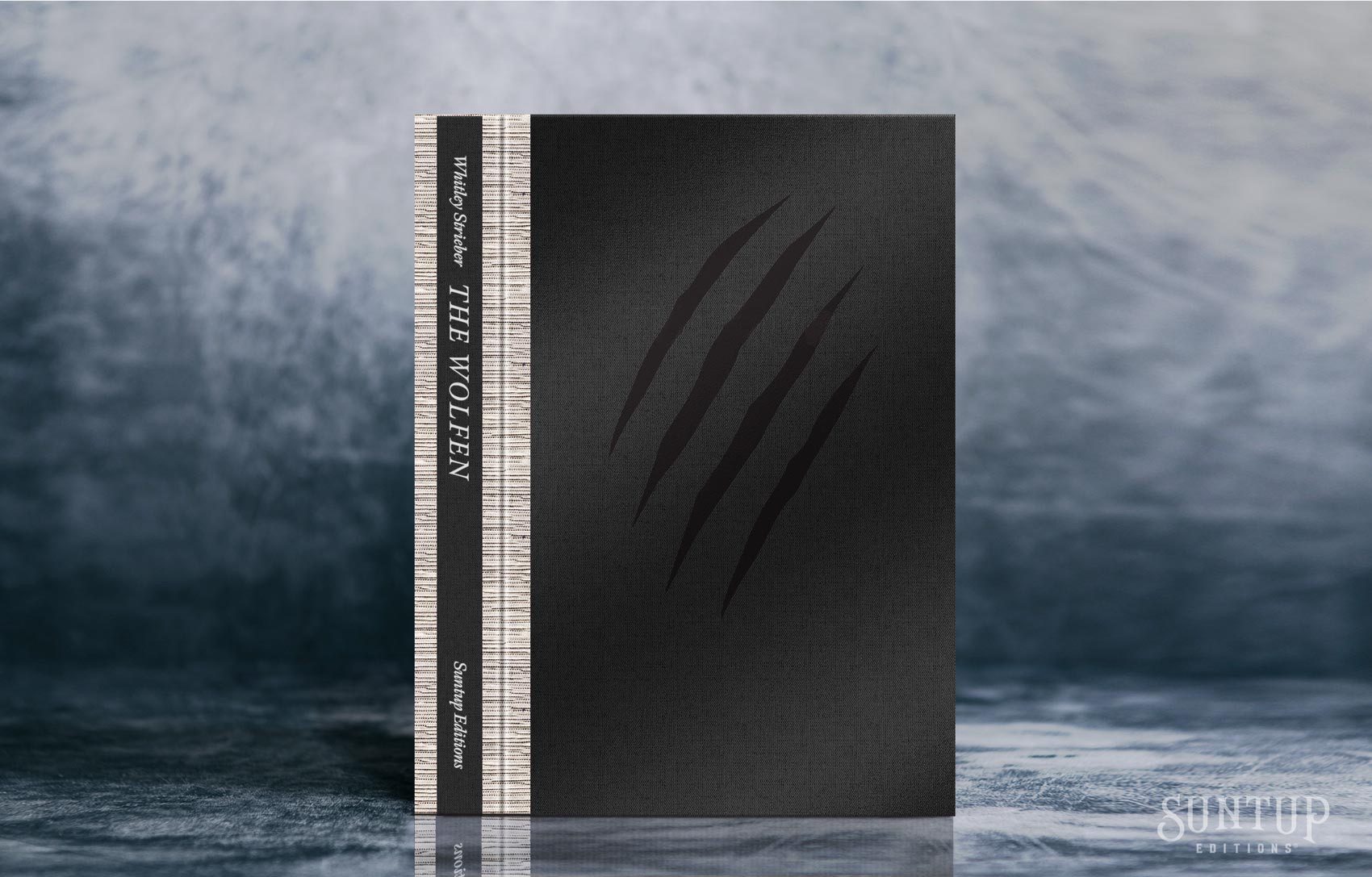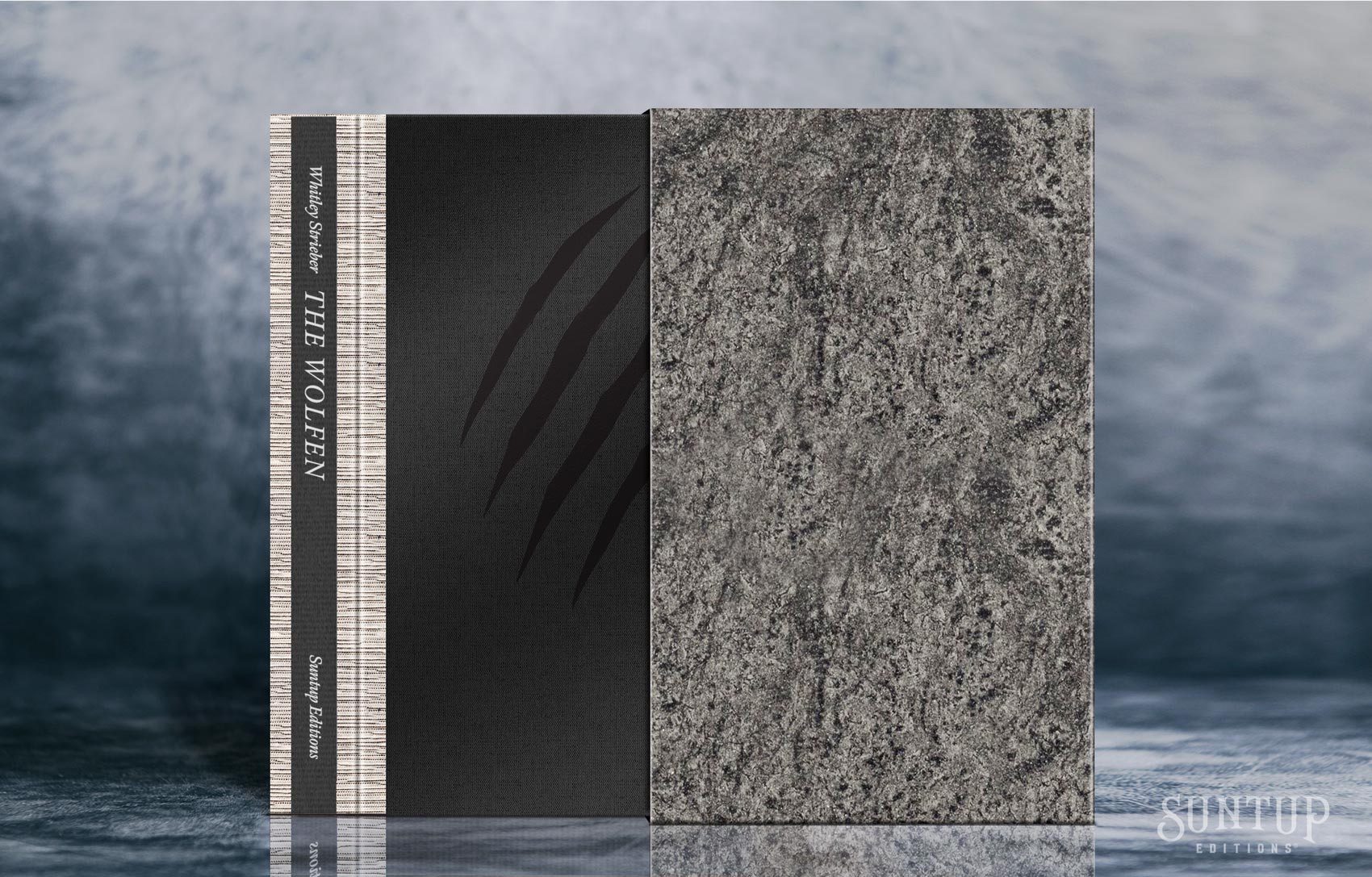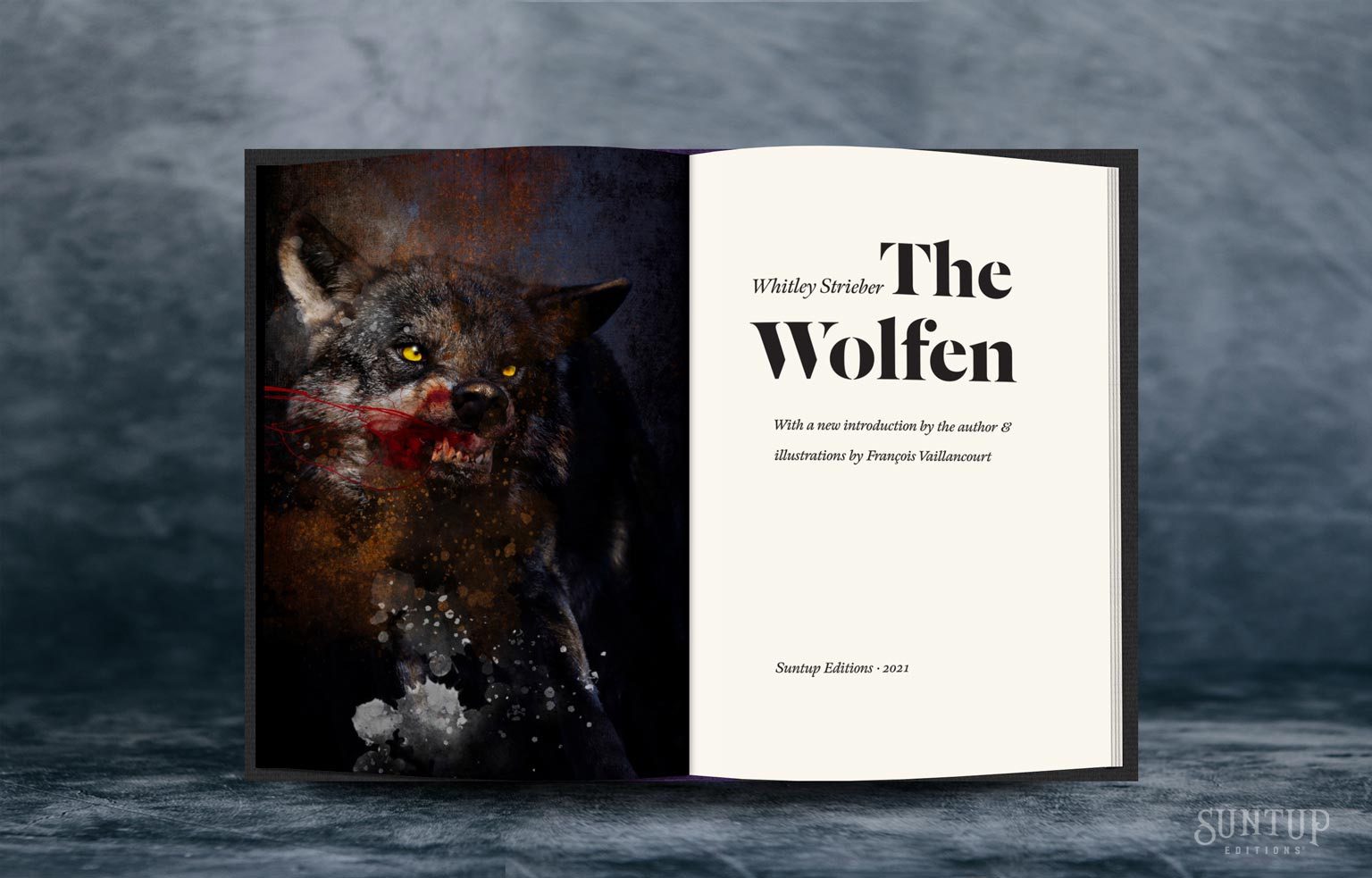 Please be aware that there is a chance that this edition may only be available for purchase through a lottery when it opens up for public pre-order.
---
LETTERED EDITION
The Lettered edition is limited to 26 copies and is a full leather double-boards Bradel binding in brown goatskin with sewn on meeting guards. Board cutouts open over a red acrylic painted base, with incision edges. The endpapers are hand marbled on Fabriano Ingres, and endbands are decorated brown leather. The edition is printed offset on Mohawk Superfine, and is housed in a custom handmade walnut wood box with laser engraving on the lid and a velvet lined interor.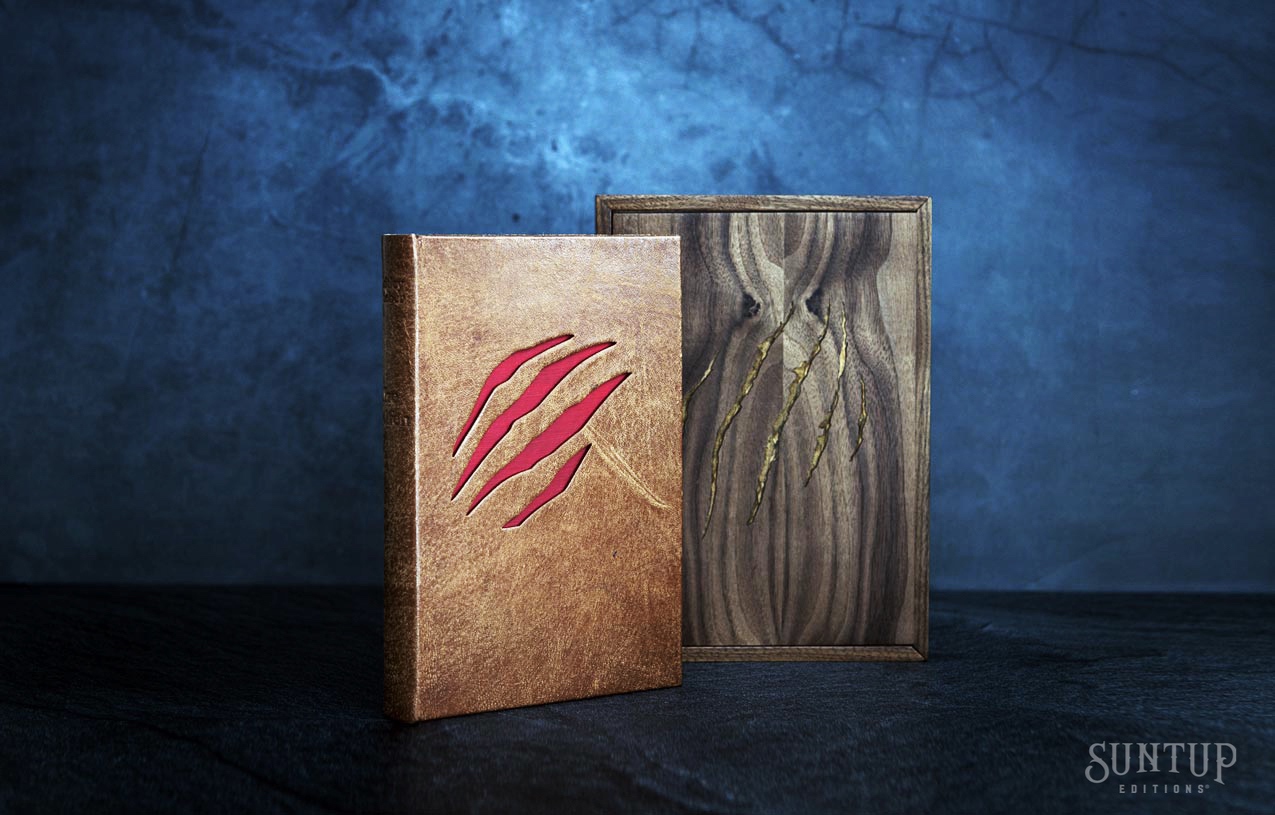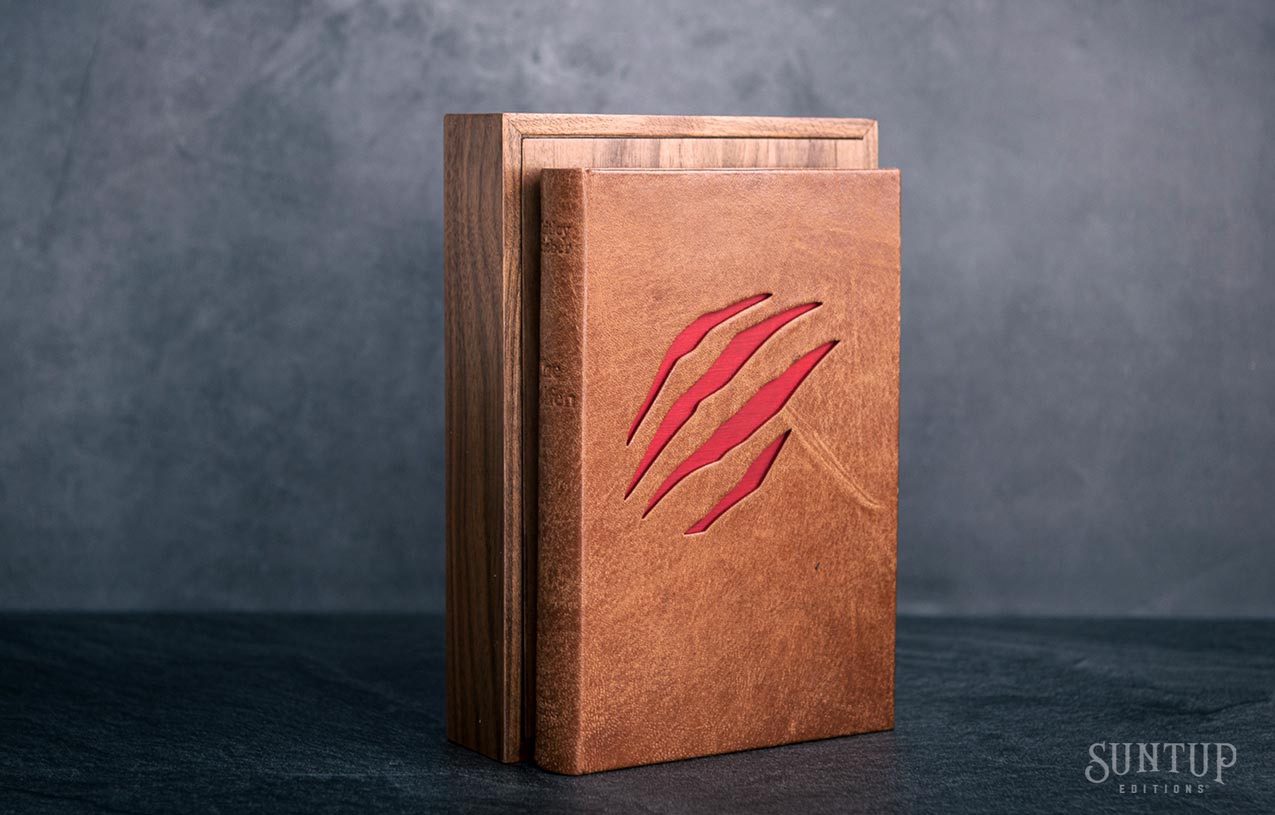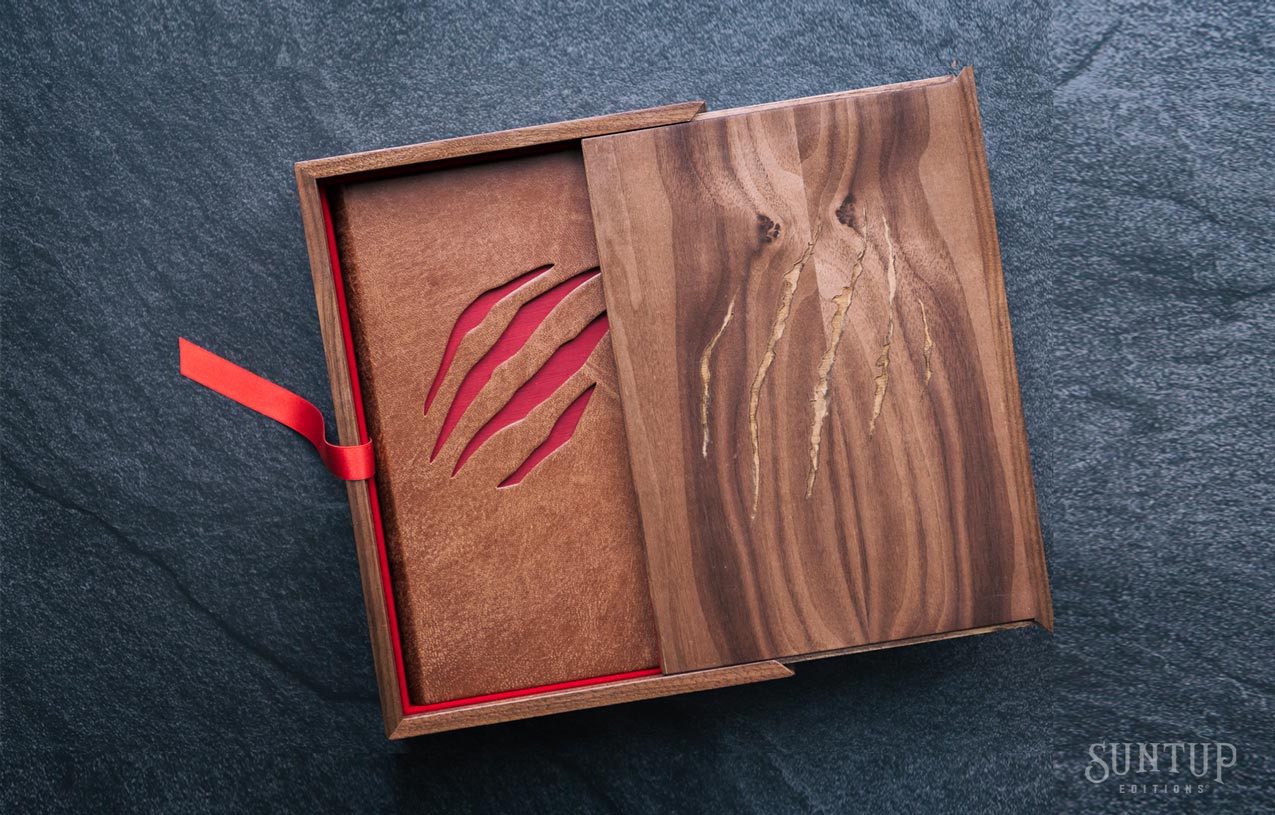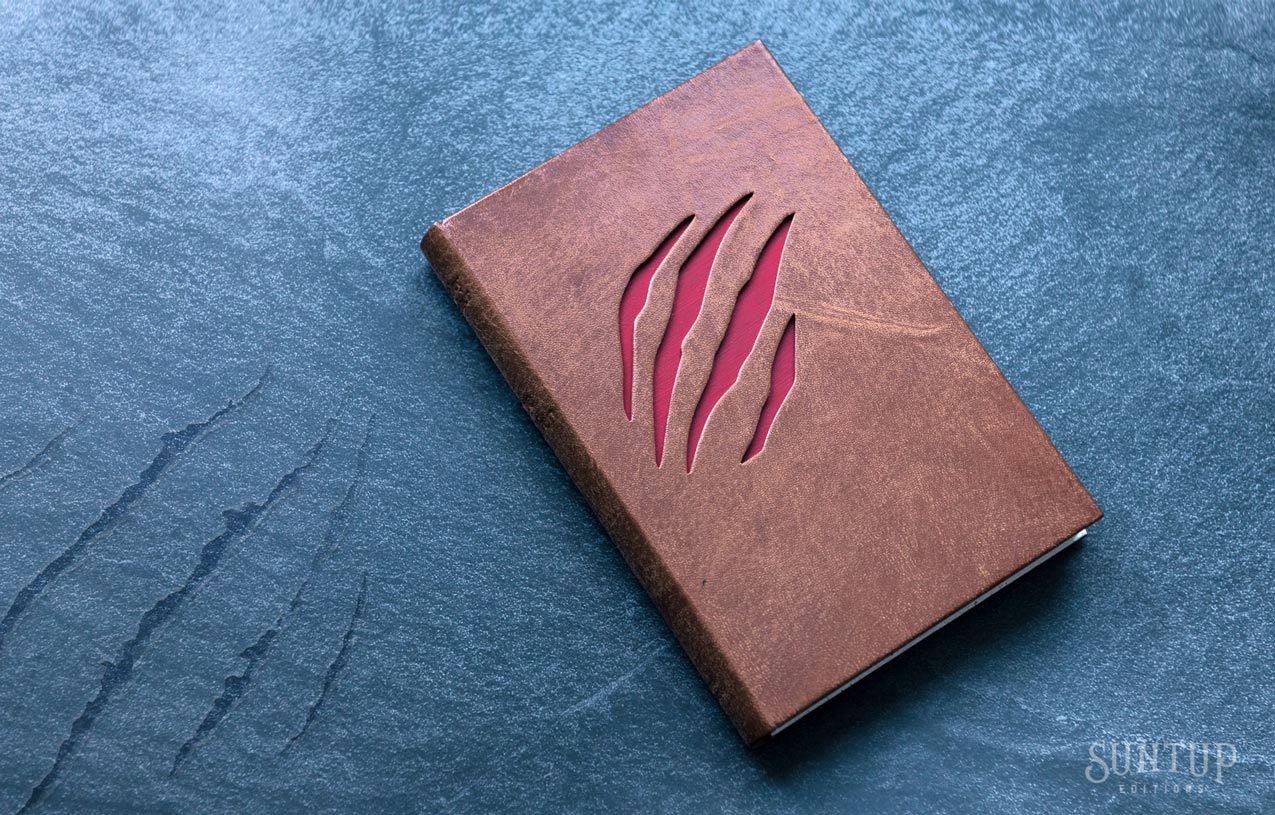 If any copies of the Lettered edition are available when it opens up for public pre-order, those will be sold through a lottery only.
---
THE WOLFEN ART PORTFOLIO
Back by popular demand is our art portfolio! This time, we present art from The Wolfen illustrated by François Vaillancourt. The portfolio is sized at 9" x 13.5" and includes fifteen prints. In addition to the interior illustrations, also included are the Artist edition endsheet and dust jacket illustrations. Includes a letterpress printed signature page and limited to 300 copies. Signed by François Vaillancourt.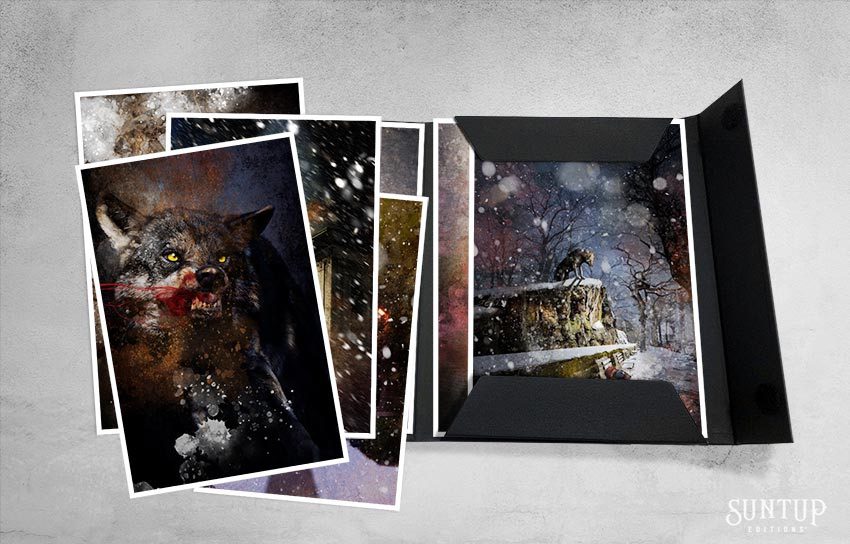 ---
ABOUT THE AUTHOR
Whitley Strieber is the author of The Wolfen, The Hunger, and Communion, among others. His book The Secret School was listed by Texas Monthly as one of the "10 Books Every Texan Should Read," and Majestic has been listed by The New York Times as the best horror novel about New Mexico. He resides in New York and Texas.
---
ABOUT THE ARTIST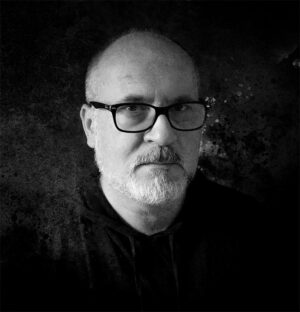 François Vaillancourt is a Montreal artist specializing in horror and the macabre. Having a classical painter's training, he has transposed his experience to the digital world which allows him to rework an image until the desired result.
---
Publication: Fall 2021
336 pages
Lettered Edition

ISBN: 978-1-951151-54-6
Limited to 26 copies
Publication price: $2,750
(Payment plan available:
Four payments of $687.50*)
Numbered Edition

ISBN: 978-1-951151-53-9
Limited to 350 copies
Publication price: $450
(Payment plan available:
Four payments of $112.50*)
Artist Edition

ISBN: 978-1-951151-52-2
Limited to 1000 copies
Publication price: $145
Art Portfolio

Limited to 300 copies
Publication price: $120

The Numbered edition is available for pre-order on Saturday, February 27th 2021 at 9 A.M. Pacific. Please note: Depending on how many copies are available when they open up for pre-order, these may be sold through a lottery only.
---
MATCHING NUMBERS & LETTERS
A Matching Pre-Order email is sent to owners of the Lettered edition of The Exorcist, as well as owners of numbers 1-250 of The Exorcist, and numbers 251-350 of The Silence of the Lambs. This email is sent at 9:00am Pacific on the day of announcement. If you did not receive the email, contact us here. If you pass or miss ordering during the matching pre-order window, your designation will be offered for purchase during the public pre-order.
---
ORDER LIMITS
Please be aware of the order limits for our editions. You can read more about this in the Order Limits article on our support site.
---
Illustrations by François Vaillancourt
---
Published editions may differ slightly from mockups and prototype designs.
Illustrations © by François Vaillancourt
Photography by Yegor Malinovskii
* 5% processing fee applies on installment plans. You can save time at checkout by registering your Partial.ly account in advance by clicking here. (This is the service we use to administer the installment payments.) If you already have an account, there is no need to register again.