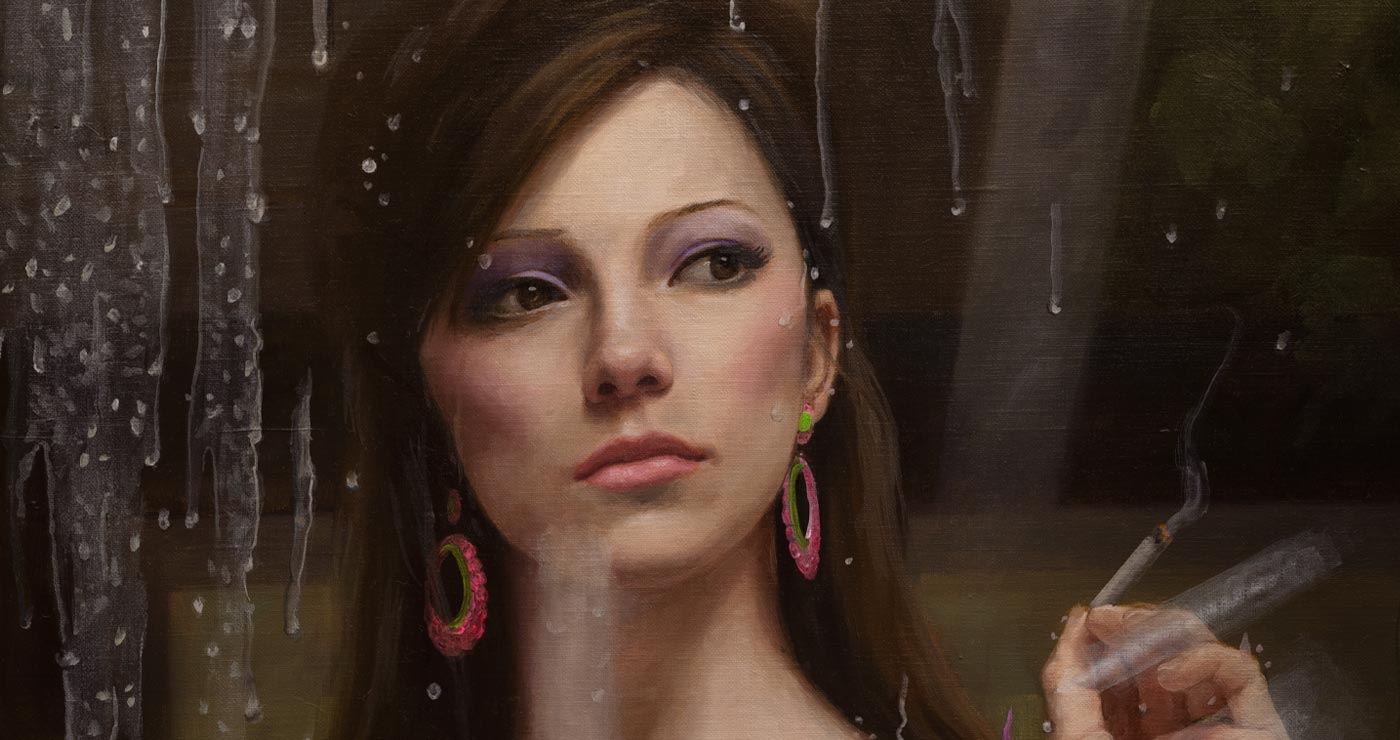 The Stepford Wives
Ira Levin
Introduction by Peter Straub
Illustrations by Laurie Lee Brom
In celebration of the 50th anniversary of this iconic masterpiece of psychological suspense, Suntup Editions is delighted to announce a fine press edition of The Stepford Wives by Ira Levin.
The idyllic village of Stepford, Connecticut is an affluent suburban town populated with successful, satisfied hubbies and their beautiful, dutiful wives. For photographer Joanna Eberhart, a recent arrival with her husband and two children, it all seems too perfect to be true–from the sweet, accommodating Welcome Wagon lady to all those cheerful, friendly faces in the supermarket checkout lines. But just beneath the town's flawless surface, something is sordid and wrong–something abominable with roots in the local Men's Association. And it may already be too late for Joanna to save herself from being devoured by Stepford's hideous perfection.
A savage commentary on a media-driven society that values the pursuit of youth and beauty at all costs, The Stepford Wives is a novel so frightening in its final implications that the title itself has earned a place in the American lexicon. First published in September 1972, The Stepford Wives was referred to by one reviewer as "an extraordinary feminist horror novel. Ira Levin powerfully dramatizes women's suburban alienation and men's resistance to feminist change."
The novel was adapted into two feature films, both using the same title as the novel: the 1975 version, and the 2004 remake.
Ira Levin completed work on The Stepford Wives in February 1972, and dedicated the novel to his sister, Eleanor (Ellie) Busman, and her husband Joe. This edition is dedicated to the memory of Eleanor (Ellie) Busman (1925-2021).
The edition includes an introduction written by Peter Straub in 2002. We were saddened to hear of the recent passing of Peter Straub and our thoughts are with his family.
---
About the Editions
The edition of The Stepford Wives by Ira Levin is presented in three states: Artist, Numbered and Lettered. The editions measure 6" x 9" and feature six full color oil painting illustrations by Laurie Lee Brom as well as an introduction by Peter Straub which appeared in an earlier edition of the novel. The Numbered and Lettered editions are signed by Peter Straub and Laurie Lee Brom, and the Artist edition is signed by Laurie Lee Brom.
The text pages are set in digital Monotype Bell, and the editions are printed letterpress on a Heidelberg Cylinder by Joel Benson in Vallejo, California. The text is printed with two colors on the title, introduction and chapter pages, and chapter openings include a halftone image which is printed letterpress with the text.
---
The Stepford Wives Art Show
To coincide with the announcement of the Suntup Editions publication of The Stepford Wives, Roq la Rue will host the "Stepford" show which marks Laurie Lee Brom's third solo show at the venerable Seattle art gallery.
The themes of Ira Levin's book are a natural fit for the artist's work. Laurie's work in this "window" series addresses women inside looking out, evoking feelings of isolation, pensive moments and perhaps questioning their sense of place in an era of vastly changing expectations and possibilities for them. Many of these themes are as relevant today as they were fifty years ago when the book was written.
The Artist edition is limited to 1000 copies, and is the only edition to include a dust jacket illustrated on the front and back by Laurie Lee Brom. It is a smyth sewn quarter cloth binding with paper over boards and foil blocking on the cover and spine. The edition is housed in a cloth covered slipcase and is printed letterpress on Mohawk Superfine. This edition is signed by Laurie Lee Brom.
The Numbered edition of 350 copies is a Bradel binding with a leather spine and cloth over boards. The spine is Italian patent leather with a high gloss embossed alligator pattern, evoking the style of fashion accessories of the era in which the novel is set. The inset cover label and endsheets are Canson Mi-Teintes paper. The edition is printed letterpress on Neenah 100% cotton paper and is housed in a cloth covered slipcase with cloth ends. This edition is signed by Peter Straub and Laurie Lee Brom.
Lettered Edition
The Lettered edition is limited to 26 copies lettered A-Z and is a lapped-case full goatskin binding with an arabesque pattern blind debossed on the front cover. Endsheets are custom designed paste papers by Marie Kelzer and the clamshell enclosure is covered in Italian patent leather with a high gloss embossed alligator pattern, a cloth spine and velour liners. The edition is printed letterpress on Neenah 100% cotton paper and is signed by Peter Straub and Laurie Lee Brom.
About the Collaborators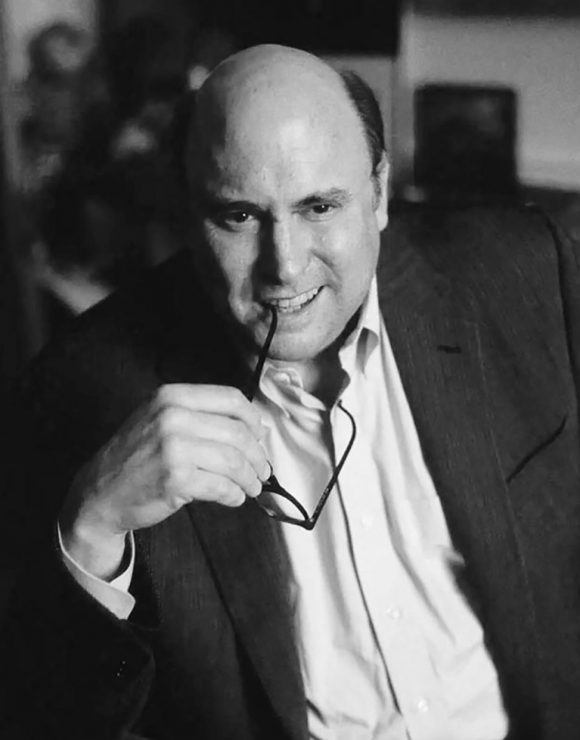 Peter Straub
Peter Straub was the author of seventeen novels, which have been translated into more than twenty languages. They include Ghost Story, Koko, Mr. X, In the Night Room, and two collaborations with Stephen King, The Talisman and Black House. He wrote two volumes of poetry and two collections of short fiction, and he edited the Library of America's edition of H. P. Lovecraft: Tales and the Library of America's two-volume anthology, American Fantastic Tales.
In all, Straub's books and stories were nominated for a dozen World Fantasy Awards, winning four, and 14 Bram Stoker Awards, with ten wins, among many other award nominations. He was named a World Horror Grandmaster in 1997, was given the Horror Writers Association's Lifetime Achievement Award in 2005, was named an International Horror Guild Living Legend in 2008, and received the World Fantasy Convention's Life Achievement Award in 2010. Straub was on the Locus Science Fiction Foundation board of directors for several decades. He passed away in 2022.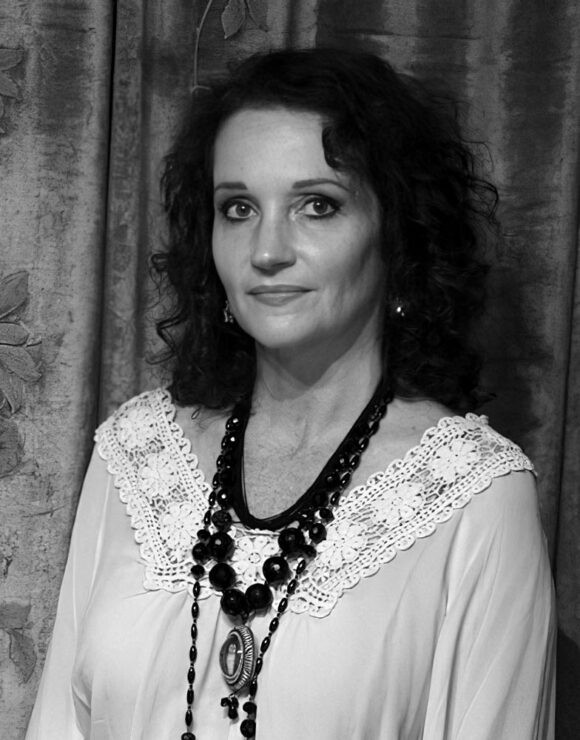 Laurie Lee Brom
Laurie Lee Brom hails from the swampy low country of James Island, South Carolina and has been showing her figurative oil paintings worldwide for many years. She enjoys straddling the blurry lines between illustration and fine art. The Stepford Wives has long been a favorite novel of hers, and she finds the subject matter as relevant now as it was upon publication, so she was thrilled to be called to illustrate this edition of the novel. Laurie currently resides in Savannah, Georgia with her author/illustrator husband and their two Chihuahuas, and she is the mother of two creative sons.
---
Matching Numbers & Letters
A Matching Pre-Order email is sent to owners of our previous publication, If You See Her at 9:00 A.M. PT on the day of announcement. If you did not receive the email, contact us here. If your order is not received before the deadline, your designated number or letter will be assigned to the new owner.
---
Order Limits
Please be aware of the order limits for our editions. You can read more about this in the Order Limits article on our support site.
---
Oil Paintings by Laurie Lee Brom
Published editions may differ slightly from mockups and prototype designs.
Illustrations © 2022 by Laurie Lee Brom
*Payment Plan Options: Learn more
here
.