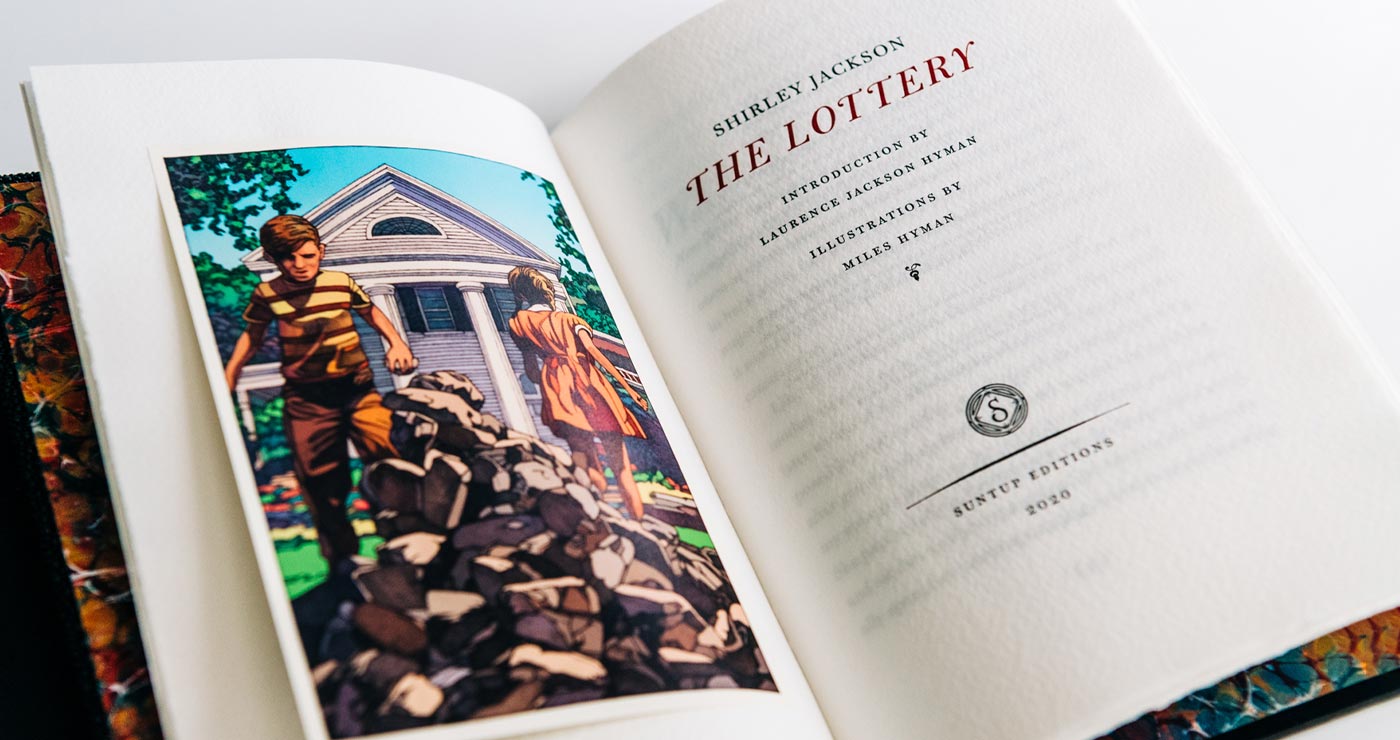 The Lottery
Shirley Jackson
Introduction by Laurence Jackson Hyman
Illustrations by Miles Hyman
Originally published in The New Yorker on June 26, 1948, Shirley Jackson's The Lottery is one of the most controversial short stories the magazine has ever published, and has since been described as one of the most famous short stories in the history of American literature.
Set on a beautiful Summer day in a rural farming community as villagers gather to observe an annual ritual in the town square, The Lottery portrays most townsfolk as demonstrating a mob mentality who abandon all reason. Written immediately after World War II, Shirley Jackson's story is a cautionary tale, depicting the dangers of following traditions without thinking of the consequences, and the dark side of human nature.
Upon its publication, The New Yorker received more mail over Jackson's chilling tale than any work of fiction they had ever published. Readers cancelled their subscriptions, citing the story as too "gruesome," "perverted," and "outrageous."
Today, Shirley Jackson's The Lottery is heralded as a symbolic tour de force, and one of the greatest achievements in the art of short fiction.
---
About the Edition
This fine press limited edition of The Lottery by Shirley Jackson is presented in two states and is limited to two hundred and seventy-six copies. The text is set in Monotype Bulmer and is printed letterpress by Bradley Hutchinson in Austin, Texas on his Heidelberg Cylinder. The edition measures 6" x 9" and features an exclusive introduction by Laurence Jackson Hyman, son of Shirley Jackson and four new full-color illustrations by award winning artist Miles Hyman, grandson of Shirley Jackson. This is the first stand-alone limited edition of The Lottery, and both editions are signed by Laurence Jackson Hyman and Miles Hyman.
Numbered Edition
The Numbered edition of 250 copies is a full marbled paper binding with a printed paper spine label. The text is set in Monotype Bulmer and is printed letterpress on Zerkall mouldmade paper. Endsheets are Hahnemühle Ingres and the edition is housed in a printed slipcase on laid paper featuring two additional illustrations by Miles Hyman which do not appear in the book. It is signed by Laurence Jackson Hyman and Miles Hyman.
Lettered Edition
The Lettered edition is limited to 26 copies and is a Bradel binding with the front board covered in genuine shagreen stingray, and the spine and back board covered in black calfskin. The text is set in Monotype Bulmer and is printed letterpress on handmade Velké Losiny paper. Endsheets are hand marbled on acid free Fabriano Ingres the edition is housed in a quarter leather clamshell enclosure with an Italian cloth cover.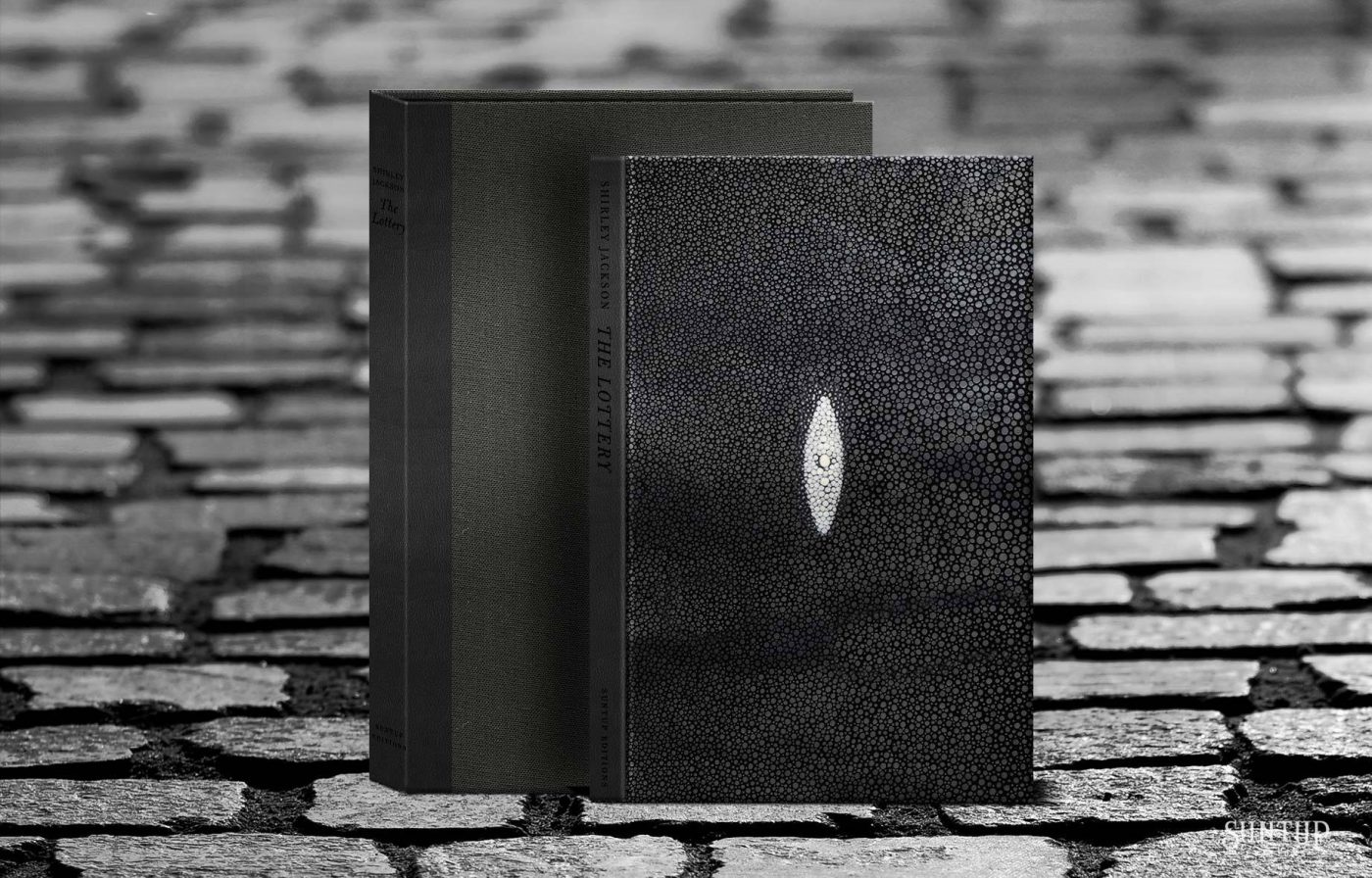 About the Collaborators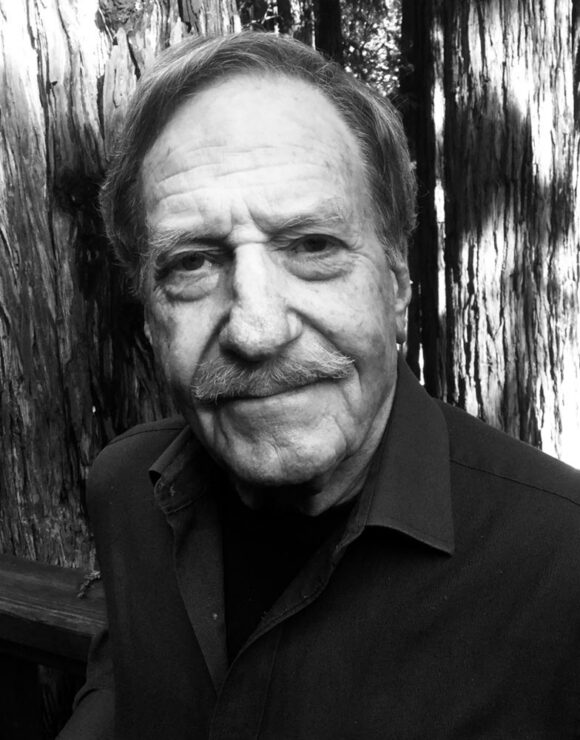 Laurence Jackson Hyman
Laurence Jackson Hyman is the eldest child of Shirley Jackson and literary critic Stanley Edgar Hyman. He has worked in publishing most of his life, first as a newspaper reporter and photographer, then writer, editor and art-director. He founded Woodford Publishing in San Francisco in 1970, and directed its output of large-format art books for 30 years. Hyman has written and edited dozens of books and monographs. His photographs are collected by the Bennington (VT) Museum, and have been widely published. He has co-edited two books of Shirley Jackson's short stories: "Just an Ordinary Day" and "Let Me Tell You", and recently served as Executive Producer on a film adaptation of Jackson's We Have Always Lived in the Castle.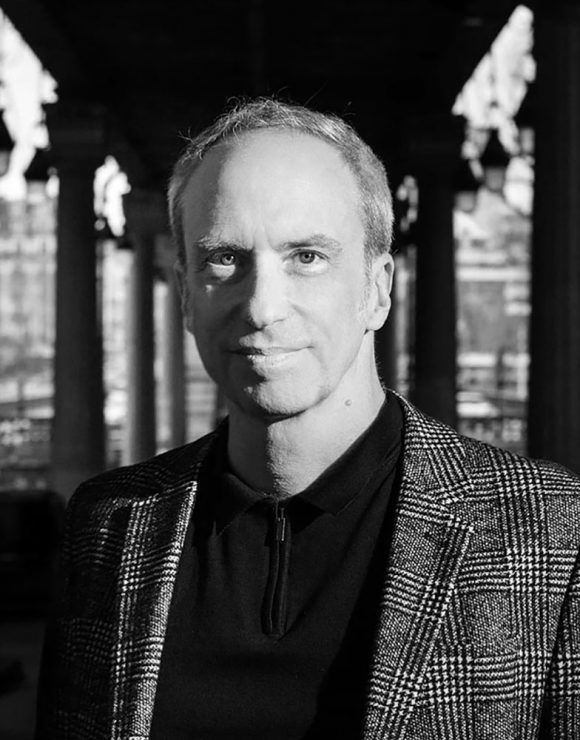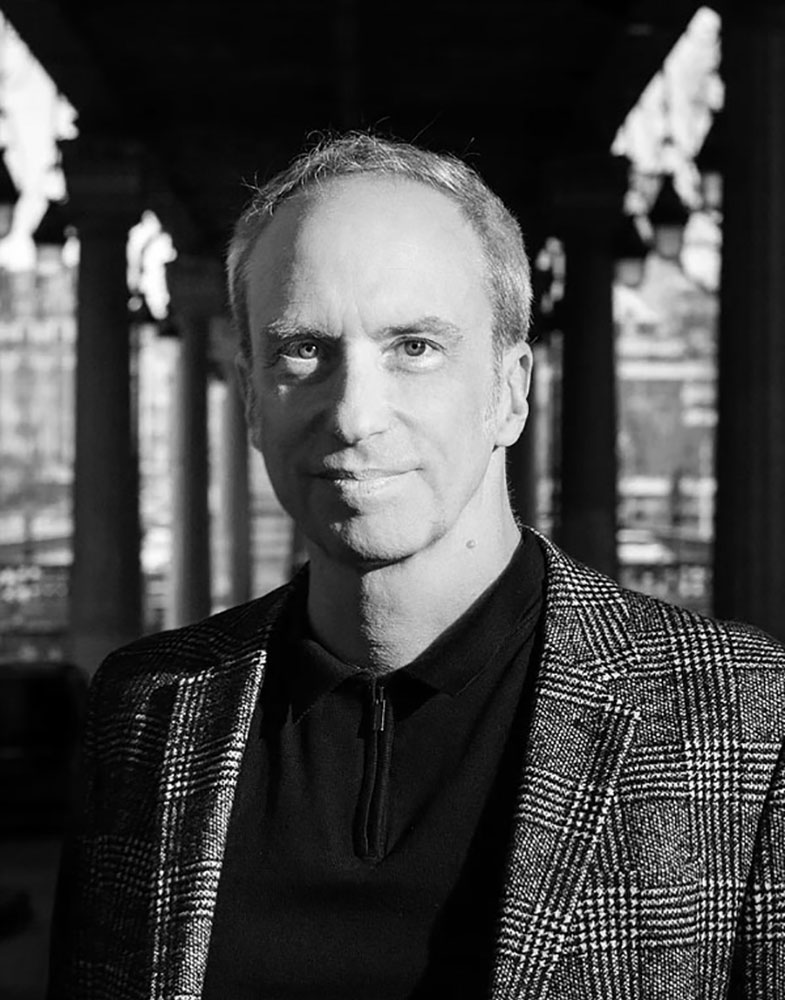 Miles Hyman
Miles Hyman is a Vermont native who attended The Buxton School before studying drawing and printmaking with David Schorr at Wesleyan University in Connecticut. Hyman went on to attend the Paris Ecole des Beaux-arts. His first images appeared with French comics publisher Futuropolis in 1987.
Since then Hyman has enjoyed international recognition for his work as the author and illustrator of powerful and carefully-crafted graphic novels, including his adaptation of his grandmother Shirley Jackson's renowned short story "The Lottery" (Hill & Wang/Casterman, 2016). The monograph Miles Hyman/Drawings, featuring a selection of more than 200 of his finest works to date, was published by French publisher Glénat in 2015.
Museums throughout Europe have exhibited Hyman's work, including the Palais de Tokyo, The Glénat Foundation and the Musée de l'Illustration in Moulins, a 17th-Century architectural jewel located in the heart of France.
---
Matching Numbers and Letters
A Matching Pre-Order email is sent to owners of Fahrenheit 451 by Ray Bradbury in order to guarantee their matching number and/or letter. If you did not receive it by 12 p.m. Pacific on April 16, 2020, please let us know here.
---
New Illustrations by Miles Hyman
---
Teaser Video
Published editions may differ slightly from mockups and prototype designs.
Illustrations © 2019 by Miles Hyman.
*Payment Plan Options: Learn more
here
.