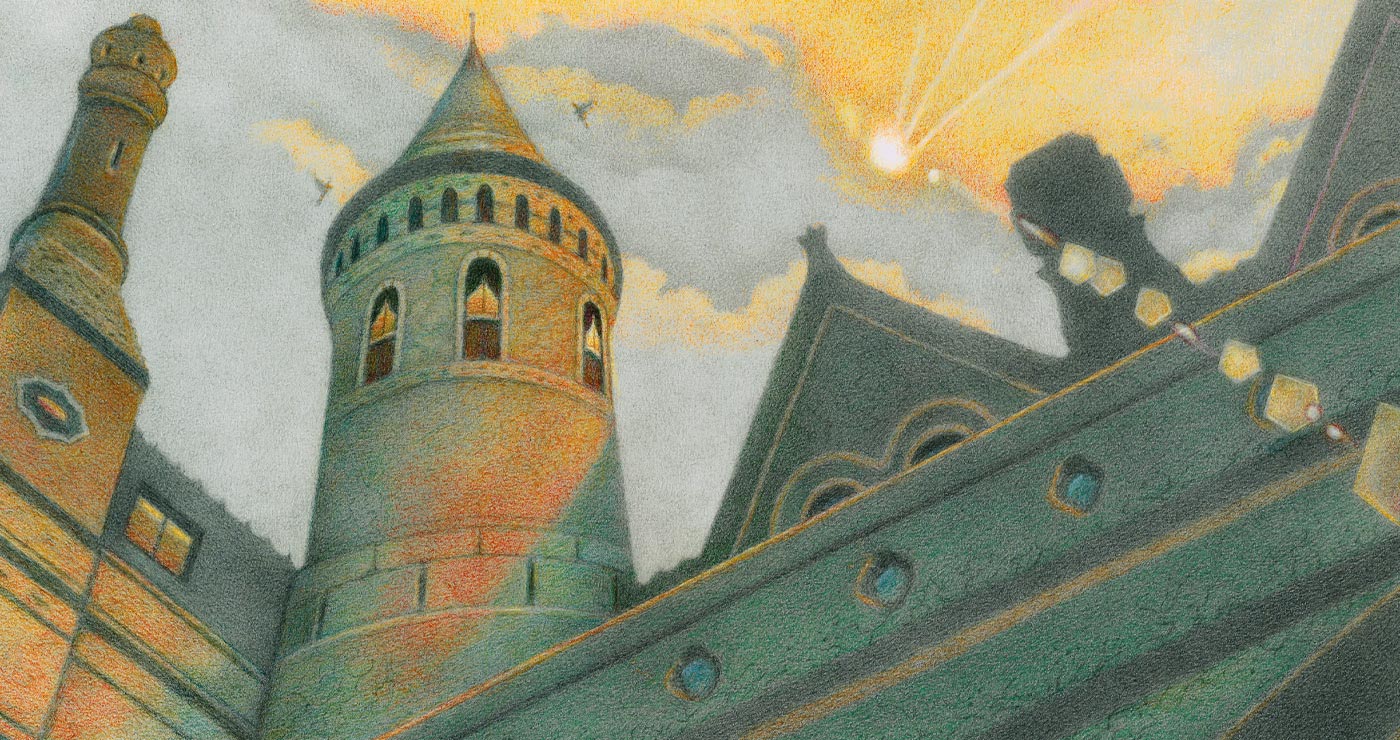 The Haunting of Hill House
Shirley Jackson
With an Introduction by Ruth Franklin
Artwork by Stephen Gervais
Since its original publication in 1959, The Haunting of Hill House by Shirley Jackson has become the quintessential benchmark in American gothic horror. This classic novel has not only engrossed and enthralled millions of readers, but continues to serve as a source of inspiration for countless authors who hope to live up to even a fraction of its prose.
"I think there are few, if any descriptive passages in the English language any finer than this," Stephen King once wrote, referring to the opening paragraph of The Haunting of Hill House. "It is the sort of quiet epiphany every writer hopes for: Words that somehow transcend the sum of the parts. Shirley Jackson's Hill House is as nearly perfect a haunted-house tale as I have ever read. One of the only great novels of the supernatural in the last hundred years."
Hailed as a perfect work of unnerving terror, The Haunting of Hill House chronicles the story of four strangers who agree to stay at the notoriously unfriendly Hill House: Dr. Montague, a scholar of the supernatural and the occult; Theodora, a flamboyant artist; Eleanor, a fragile recluse who claims past experience with poltergeists; and Luke, the young heir to the 80-year old mansion.
Inexplicable events occur as the guests struggle to disguise their mounting fears that Hill House too is more than the sum of its parts; more than mere brick, wood, and stone. As the hours turn to days, Hill House seems to be a kind of live, breathing organism. Having disturbed the house's long hibernation of isolation, the guests begin to dread the inevitable – that Hill House will take one of them as its own.
"Shirley Jackson's Hill House is as nearly perfect a haunted-house tale as I have ever read. [One of] the only great novels of the supernatural in the last hundred years."
—Stephen King
About the Edition
Approved and authorized by Laurence Hyman, Shirley Jackson's son, the Limited Edition of The Haunting of Hill House is presented in two states: a Numbered edition and a Lettered edition. The text pages are set in Caslon typefaces and are printed letterpress on Mohawk Superfine by Bradley Hutchinson in Austin, Texas on his Heidelberg Cylinder.
Both editions measure 6" x 9" and feature six new pencil illustrations by Stephen Gervais as well as one full-color center spread illustration. Stephen's critically acclaimed work includes the Donald M. Grant edition of Christine by Stephen King.
The editions include a new introduction by Ruth Franklin, author of A Rather Haunted Life, the award-winning biography of Shirley Jackson. Both editions feature reproductions of sketches by Shirley Jackson, entertaining and enlightening readers as to how she saw Hill House as she was writing it. The editions are signed by both Stephen Gervais and Ruth Franklin.
"Shirley Jackson's family welcomes this new, fine edition of our mother's classic novel The Haunting of Hill House."
—Laurence Jackson Hyman
Numbered Edition
The Numbered edition is limited to 185 copies. It is a smyth-sewn quarter binding, with a Japanese cloth spine and embossed paper boards. The front cover is die-cut, and the spine features a leather foil-stamped label. The edition is printed letterpress on Mohawk Superfine, and is housed in a slipcase covered with a wood grain paper. A cast iron key escutcheon is inset into the side of the case.
Lettered Edition
The lettered edition is limited to 26 copies for sale, lettered A-Z. It is printed letterpress on Mohawk Superfine and is a handbound Bradel binding. The boards are covered with black Canson papers that are hand stamped with ferns in multiple iridescent colors, then marbled using a traditional small stone pattern. The design is an homage to the classic 1st edition dust jacket art by the famous book cover designer Paul Bacon, and is made exclusively for this edition. The spine is bound in leather. The book is housed in a custom handmade clamshell box, featuring wood grain paper and a brass key escutcheon.
About the Collaborators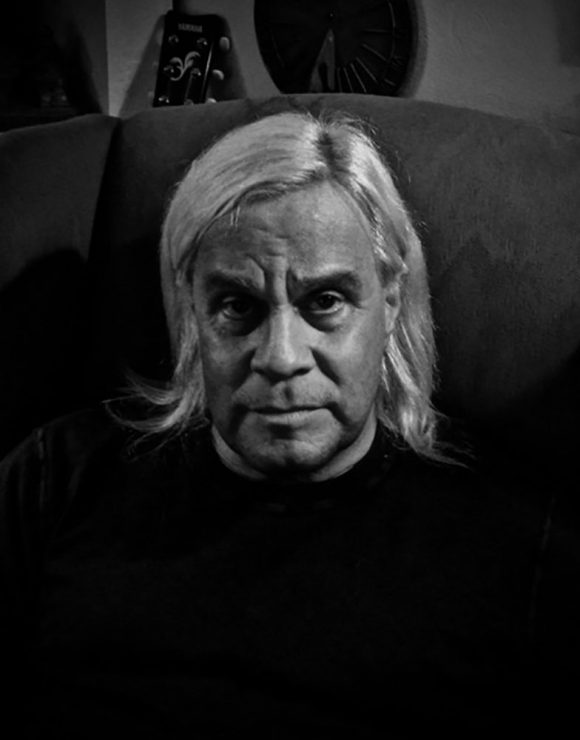 Stephen Gervais
Stephen Gervais attended the Art Institute of Boston, majoring in Fine Arts. While attending school he worked as a stage hand for the Boston Opera Company, which was staging Don Giovanni. After returning to Providence, Stephen began to build up a body of art, often choosing sights on Providence's East Side as subject matter. A friend had learned of a local small press publisher by the name of Donald Grant, and suggested that Stephen bring his portfolio, and come with him as he was delivering art for a book project.
Grant immediately set Stephen to work on his first assignment, a young adult adventure book project The Wonderful Lips of Thibong Linh by Theodore Roscoe. Soon thereafter, Stephen was asked by the same publisher to illustrate the Special Limited Edition of Christine by Stephen King. That following fall, Stephen received the Best Artist of the Year Award (1983) at the World Fantasy Convention held in Ottawa, Canada. Other titles quickly followed. Authors like Stephen King, Peter Straub, F. Paul Wilson, David Morrell, Clive Barker and Dean Koontz were being offered by various publishers. Stephen has dreamed of illustrating The Haunting of Hill House for years as it is one of his favorite novels.
---
Matching Numbers & Letters
Owners of our previous publication will have first refusal rights on our next publication. For those who own a Numbered or Lettered edition of Misery, IF we publish another Stephen King book in the future, you will not lose your matching rights if you choose to pass on this edition. Keep in mind though, that if you do pass, you will not have first refusal rights to the book that is published after The Haunting of Hill House.
A private pre-order link will be sent to previous owners on Monday, May 7, 2018. If you do not receive the link before Tuesday, May 8th, 2018 please contact us here. Your order must be placed before Wednesday, May 9th, 2018 at 9AM Pacific, at which time ordering will be opened up to the public.
---
Limited Edition Planchette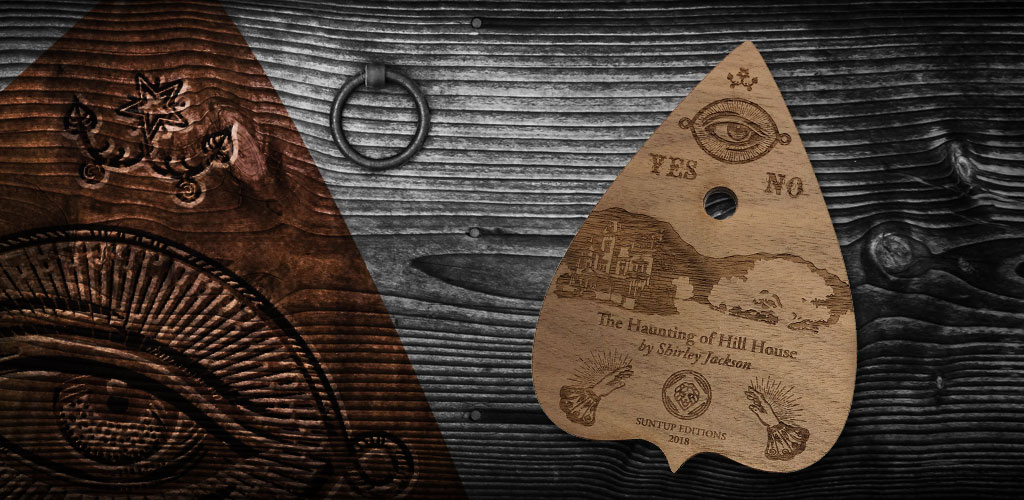 When Mrs. Montague arrives at Hill House, she brings her Planchette with her. We have created a custom designed, laser-engraved wooden Planchette. All Lettered Edition orders will ship with this unique item, as well as the first 25 private pre-orders, and the first 25 public pre-orders for the Numbered Edition will also get one.
---
Win a Free Lettered Edition
You read that right. We are giving away a Lettered edition of The Haunting of Hill House to one lucky person. All orders received for the NUMBERED EDITION of The Haunting of Hill House will be entered into a drawing. One order will be chosen at random, and will be shipped along with this solid brass key. If you get the key, you win a PC copy of the Lettered edition at no charge!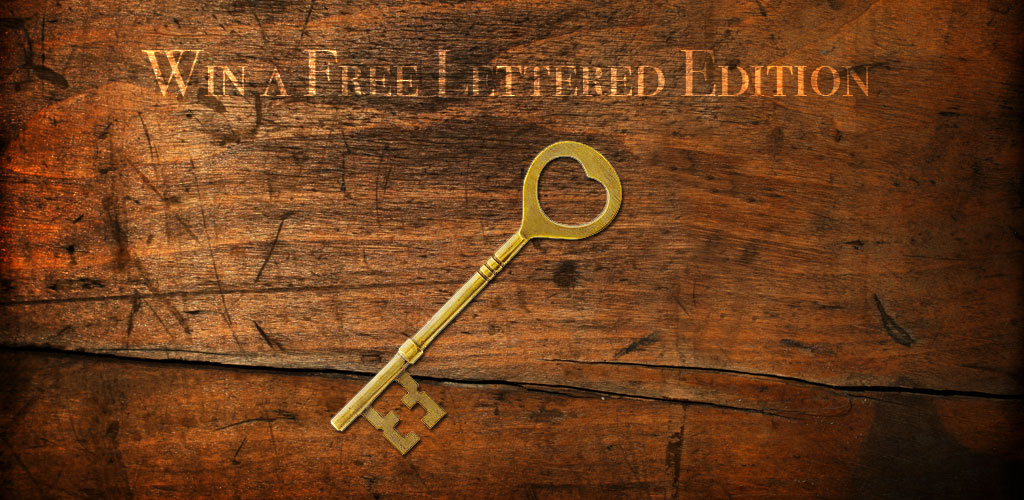 Published editions may differ slightly from mockups and prototype designs.
Illustrations © 2018 by Stephen Gervais
Lettered edition photography by Yegor Malinovskii
*Payment Plan Options: Learn more
here
.