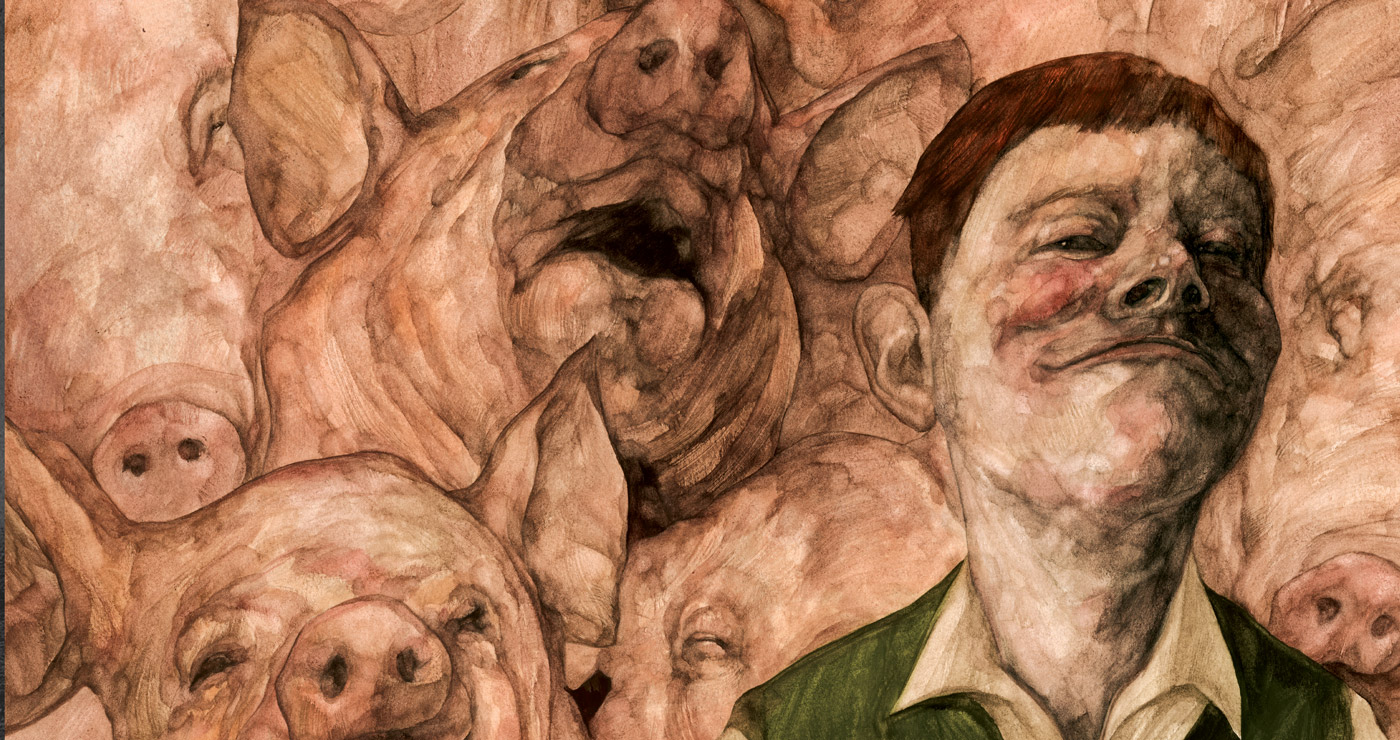 The Butcher Boy
Patrick McCabe
With a new introduction by the author
And illustrations by David Lupton
A powerful and unrelenting journey into a young boy's heart of darkness, The Butcher Boy by Patrick McCabe is startlingly original and impossible to put out of your mind.
Set in a small town in Ireland in the early 1960s, The Butcher Boy is the story of Frances "Francie" Brady, also known as "pig boy," the only child of an alcoholic father and a mother driven mad by despair. As his troubled home life collapses, Francie retreats into a violent fantasy world. Held up for scorn and ridicule by the sanctimonious neighbor Mrs. Nugent, and dropped by his best friend Joe in favor of Mrs. Nugent's son, Francie finally finds a target for his rage, and a focus for his twisted, horrific plan. Dark, haunting, and often screamingly funny, The Butcher Boy chronicles the pig boy's ominous loss of innocence and chilling descent into madness.
Written in a hybrid of first-person narrative and stream of consciousness, critics marveled at Patrick McCabe's unique use of rhythm and language upon the novel's publication in 1992. Critic Tim Guathier claimed McCabe's style of writing forces the reader to "constantly reassess Francie Brady's psychological stability," making the novel all the more terrifying. The New York Times hailed The Butcher Boy as "stunning… part Huck Finn, part Holden Caulfield, part Hannibal Lecter."
The Butcher Boy won the 1992 Irish Times Irish Literature Prize for Fiction, and was shortlisted for the 1992 Booker Prize. In 1997, it was adapted by the author and Neil Jordan into an award-winning film.
---
About the Editions
The signed limited edition of The Butcher Boy by Patrick McCabe is presented in three states: Artist, Numbered and Lettered. The editions measure 6" x 9" and feature six full color illustrations by David Lupton, as well as a new exclusive introduction by the author. The Numbered and Lettered editions are signed by Patrick McCabe and David Lupton, and the Artist edition is signed by David Lupton. The editions are printed offset on premium Mohawk Via paper.
---
A Note on the Typography
The text face for The Butcher Boy is Study, recently designed by Jesse Ragan and based on the 1968 hand-drawn alphabets of Rudolph Ruzicka, a Czech-American illustrator, typeface designer, and book designer. The face is both typographic and calligraphic, with many distinctive characters and quirks. To call it child-like would be dismissive. Let's call it human. It's that humanness that suggested it as the text face for The Butcher Boy as the main character (although at times savage) is always human.
The wild display face is Folk, designed by Maurizio Osti and Jane Patterson in 1995, and based on the Ben Shahn Folk Alphabet of 1940. It's unpredictable and untamable with a manic energy that's a perfect match for the protagonist of The Butcher Boy.
The Artist edition is limited to 1000 copies, and is the only edition to feature a wraparound dust jacket illustrated by David Lupton. It is a full cloth, smyth sewn binding with two-hits foil stamping, and is housed in an embossed paper covered slipcase. The edition features illustrated endsheets and is signed by the artist.
Numbered Edition
The Numbered edition of 350 copies is a full leather binding covered in genuine pig suede. The cover and spine are blind stamped and the edition is housed in a slipcase covered with acid free Kraft butcher paper. It is signed by Patrick McCabe and David Lupton.
Lettered Edition
The Lettered edition is limited to 26 copies lettered A-Z and is a full leather binding covered in Tie-Dyed Lambskin. Endsheets are handmade acid free Mexican Mayan paper and the clamshell enclosure is covered in Japanese and European cloth with velvet floors. The edition is signed by Patrick McCabe and David Lupton.
About the Artist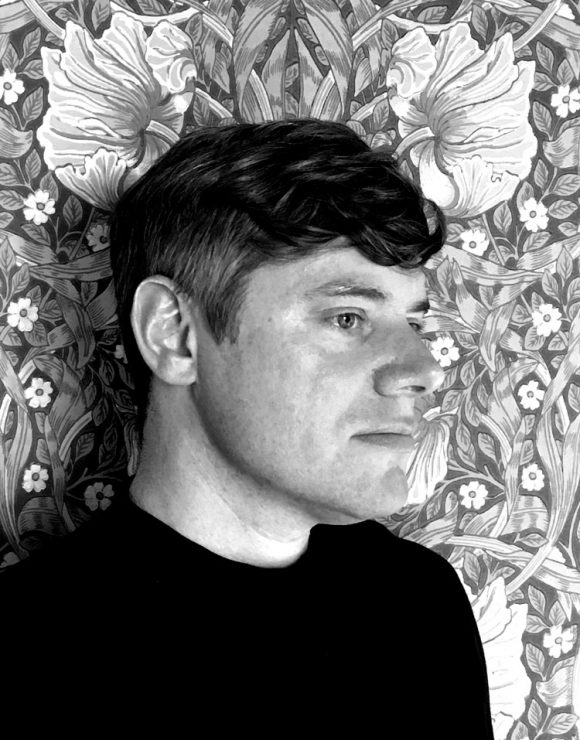 David Lupton
David Lupton is a British illustrator with a love of melancholy and the macabre. His work attempts to evoke these sensibilities along with a strong sense of atmosphere and narrative. Based in South East London, David works from his garden based studio with a view of the cloudy, grey slate skies that loom ominously over his Victorian house.
---
Matching Numbers & Letters
A Matching Pre-Order email is sent to owners of our previous publication, Hex (Numbers 1-250), and The Collector (Numbers 251-350) at 9:00 A.M. PT on the day of announcement. If you did not receive the email, contact us here. If your order is not received before the deadline, your designated number or letter will be assigned to the new owner.
---
Order Limits
Please be aware of the order limits for our editions. You can read more about this in the Order Limits article on our support site.
---
Four of Six Illustrations by David Lupton
Published editions may differ slightly from mockups and prototype designs.
Illustrations © 2021 by David Lupton.
*Payment Plan Options: Learn more
here
.