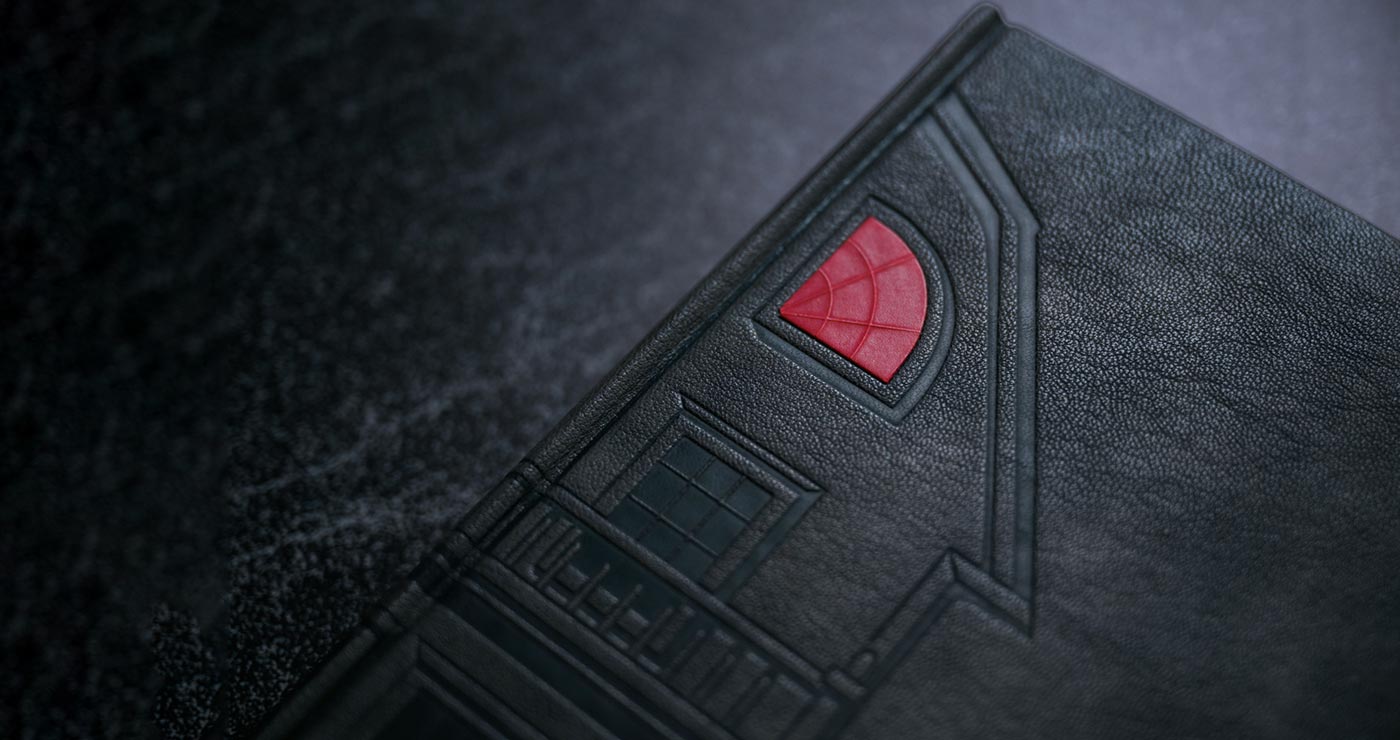 The Amityville Horror
Jay Anson
Introduction by Laura DiDio
Afterword by Eric Walter
Illustrated by Brad Gray
A chilling novel based on the real-life claims that gripped the nation, The Amityville Horror by Jay Anson is the story of an American dream turned into a nightmare beyond imagining.
In November 1974, Ronald DeFeo, Jr. shot and killed six members of his family—his parents, brothers and sisters—at 112 Ocean Avenue, a large Dutch Colonial house situated in the suburban neighborhood of Amityville on the south shore of Long Island. The house remained vacant until December 1975 when the Lutz family first laid eyes on the residence. With its unique architecture, five bedrooms, a swimming pool and a boat house, the property was listed at the bargain price of $80,000. George and Kathy Lutz, along with their three children, believed they had found their dream home. The psychic phenomena that followed created the most terrifying experience they would ever encounter, forcing them to flee the house after just 28 days, convinced it was possessed by evil spirits.
Written by Jay Anson and published in 1977, The Amityville Horror follows the terrifying 28 days the Lutz family resided at 112 Ocean Avenue. The book is written in the style of true crime, laying out the facts as they were told to the author via 45 hours of recorded audiotape. Their fantastic story made for an unforgettable book of gripping suspense that stunned the country. The book swiftly hit the bestseller lists and remained there for 42 weeks. A reviewer for the Los Angeles Times called it, "the scariest story I have read in years…a frightening and fascinating book." By 1981, the book had gone through 37 printings and sold over 6.5 million copies.
This limited edition of The Amityville Horror includes floor plans of the house at 112 Ocean Avenue adapted by Maxime Plasse. Also included is an exclusive new introduction by Laura DiDio, the first local reporter to cover the story, featuring her own true account of what she and her crew experienced upon visiting the house after the Lutzes fled, and an exclusive new afterword providing a wealth of historical context by Eric Walter, the director of the documentary, My Amityville Horror.
In 1979, The Amityville Horror was adapted into a film starring James Brolin and Margot Kidder. The movie was the second highest grossing film of the year and would lead to a franchise of nearly a dozen films, solidifying the story as a cultural phenomenon.
---
About The Editions
The signed limited edition of The Amityville Horror by Jay Anson is presented in three states: Artist, Numbered and Lettered. The editions measure 6" x 9" and feature seven full color illustrations by Brad Gray as well as a new exclusive introduction by Laura DiDio, and an afterword by Eric Walter. The Numbered and Lettered editions are signed by Laura DiDio, Eric Walter and Brad Gray, and the Artist edition is signed by Brad Gray. The text pages are set in Roslindale types, and are printed offset on Mohawk and Cougar papers.
The Artist edition is limited to 750 copies, and is the only edition to include a dust jacket illustrated by Brad Gray. It is a smyth-sewn full cloth binding with foil blocking on the cover and spine. The edition is housed in a slipcase covered with a durable acrylic-coated textured paper and is printed offset on archival Cougar Natural. This edition is signed by the artist, Brad Gray.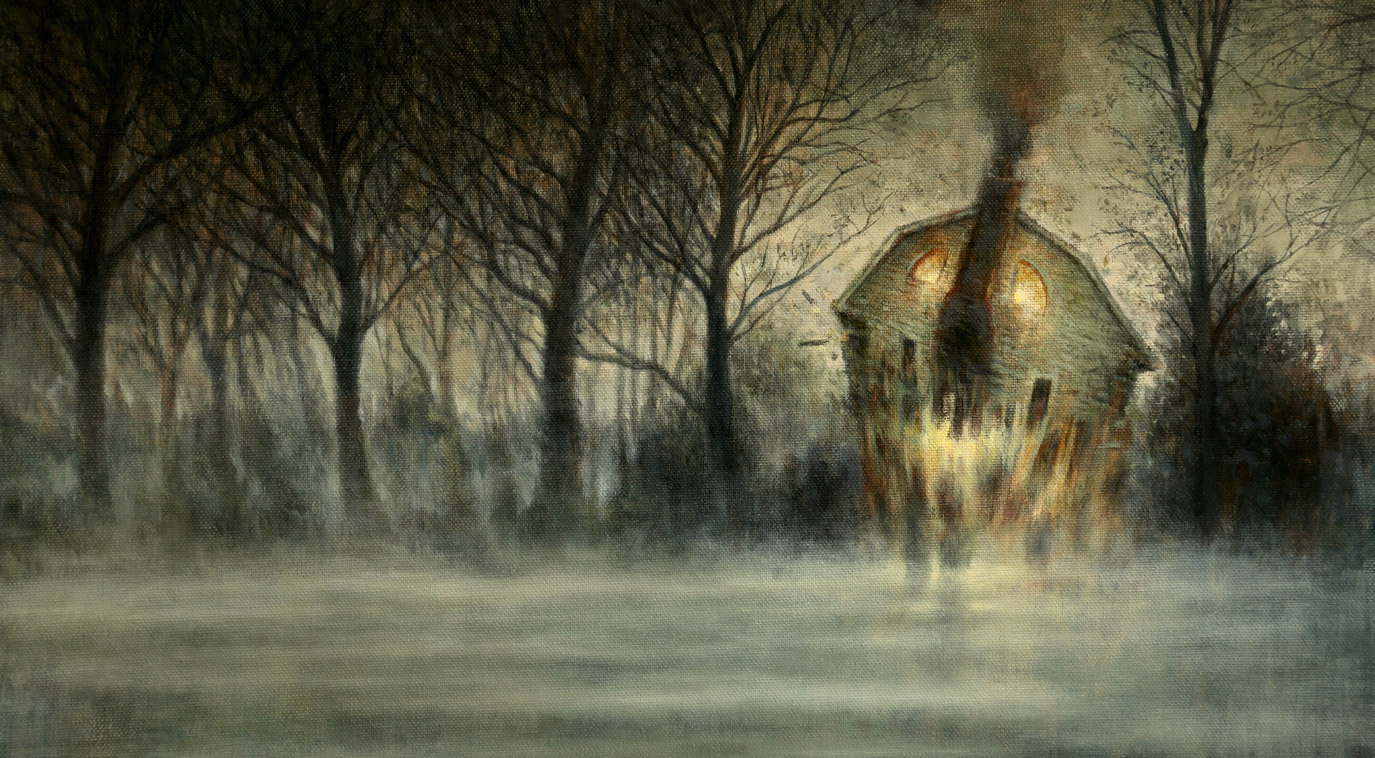 The Numbered edition of 350 copies is a quarter goatskin binding with printed sides from a design by Claire Guillot. Endsheets are Hahnemühle Bugra and the edition is housed in a cloth covered slipcase with a velour liner and a blind debossed cover. The text pages are set in Roslindale types, and are printed offset on Mohawk Superfine. The edition is signed by Laura DiDio, Eric Walter and Brad Gray.
Lettered Edition
The Lettered edition is limited to 26 copies and is a full leather Bradel binding with leather onlays and a foil blocked cover. The top edge is colored using pigment foil. The endbands are leather wrapped, and endsheets are handmade paste paper by Magdalena Bulanda. The edition is housed in a clamshell enclosure which is covered in European cloth and debossed. The text pages are set in Roslindale types, and are printed offset on Mohawk Superfine. The edition is signed by Laura DiDio, Eric Walter & Brad Gray, and is handbound by Jacek Tylkowski in Komorniki, Poland.
About the Collaborators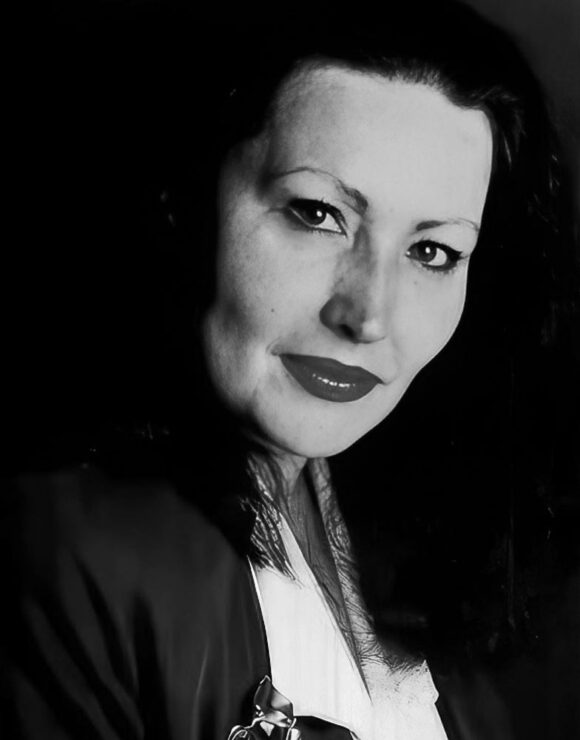 Laura DiDio
Laura DiDio is a professional writer and a veteran investigative reporter with over twenty-five years of experience. She has worked as an investigative on-air reporter, producer and writer for various broadcasting and print outlets, including CNN, Channel 5 News in New York and Channel 11 in Minneapolis. Her investigative reports have appeared in The Village Voice and The Minneapolis Star and Tribune.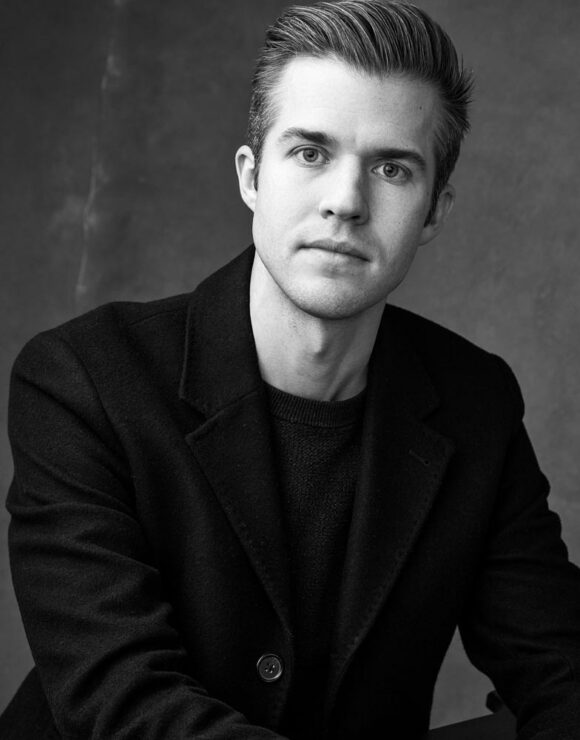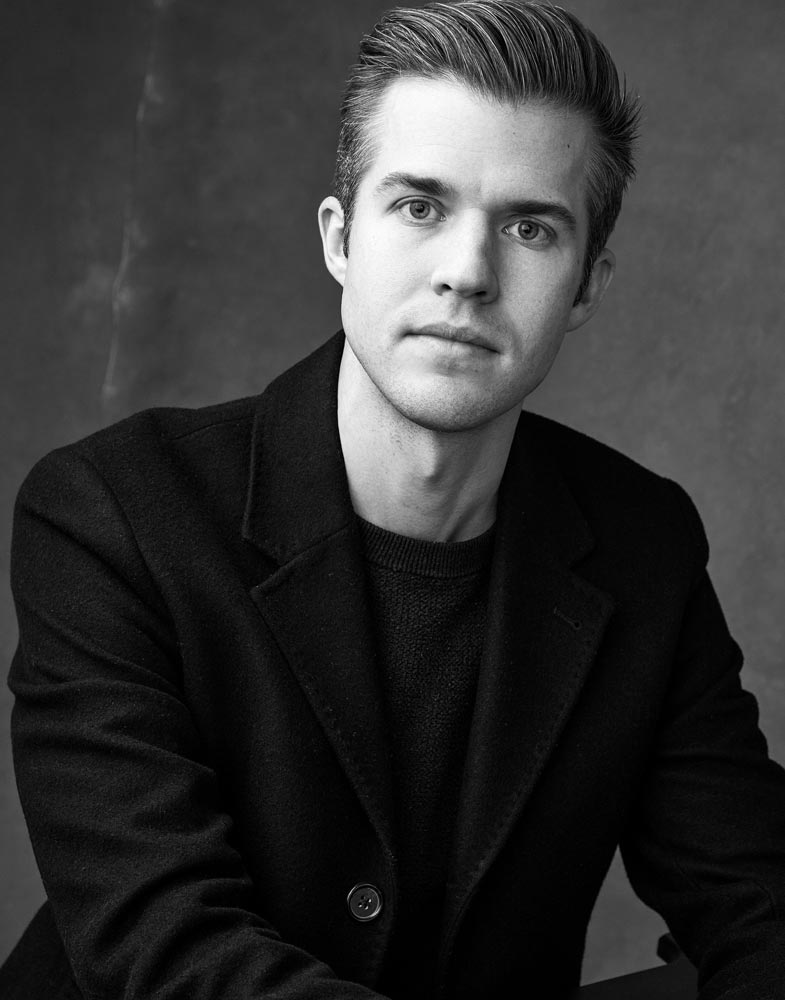 Eric Walter
Eric Walter is a director, producer, and editor known for his documentary films exploring bizarre cold cases, unexplained phenomena, and witness psychology. His directorial debut, My Amityville Horror, was named one of the top ten festival genre films of 2012. As an editor for features, docuseries, and commercial advertising, Eric's work has spanned across a variety of platforms including Netflix, HBO, and FX. He also frequently serves as an expert on strange phenomena and unsolved mysteries, having been profiled by networks such as ABC, A&E, History, and Discovery+.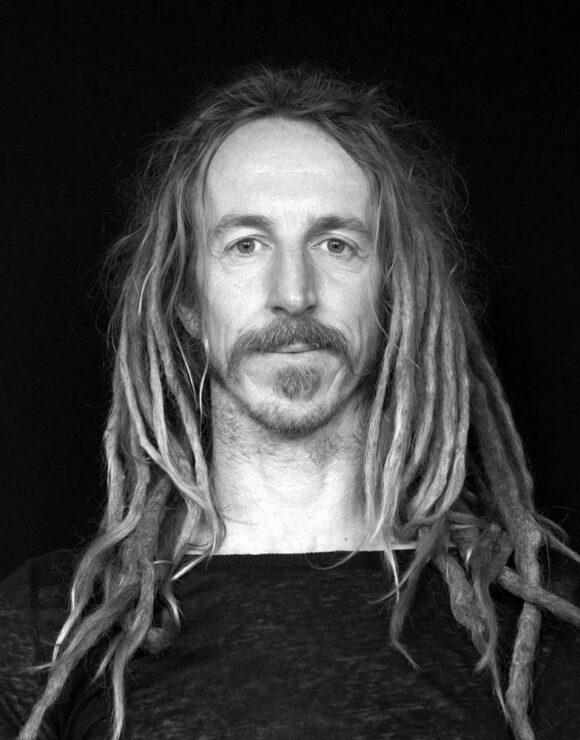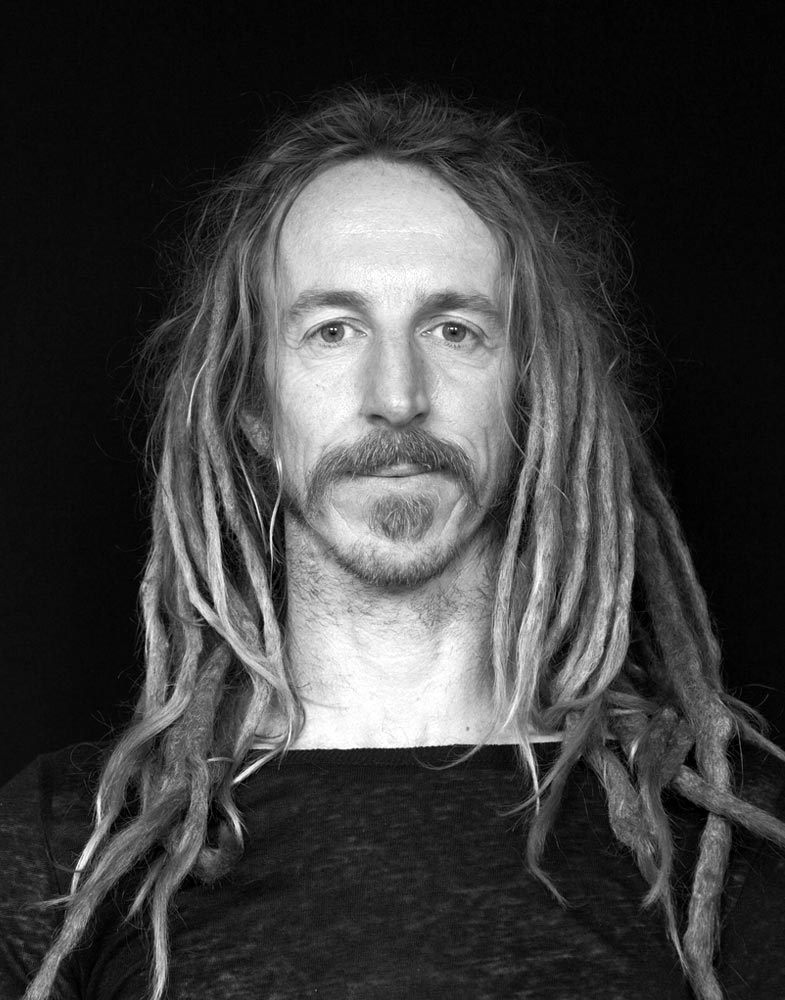 Brad Gray
Brad Gray is an artist whose work references a world we live in, but also one not entirely of our own. His focus is often on the dualities of life and the contradictions within us, sometimes with a spiritual leaning. Much of Brad's life has been spent traveling, which has formed a visual library of ideas he often refers back to and incorporates into his work. Brad Gray has two paintings in the national collections of South Africa and Ireland. He currently resides in Ireland with his wife and 3 children. Brad has exhibited extensively in solo and group shows across the USA, England and South Africa and has won numerous awards for his work.
---
---
Matching Numbers & Letters
A Matching Pre-Order email is sent at 9:00 A.M. PT on the day of announcement to owners of Legion with a designation of 1-250, and to owners of Edgar Allan Poe: Poetry and Tales with a designation of 251-310 and to owners of The Godfather with a designation of 311-350. If you did not receive the email, contact us here. If your order is not received before the deadline, your designated number or letter will be assigned to the new owner.
---
Order Limits
Please be aware of the order limits for our editions. You can read more about this in the Order Limits article on our support site.
---
Illustrations by Brad Gray
Published editions may differ slightly from mockups and prototype designs.
Illustrations © 2022 by Brad Gray.
Lettered edition photography by Yegor Malinovskii & Jacek Tylkowski.
*Payment Plan Options: Learn more
here
.