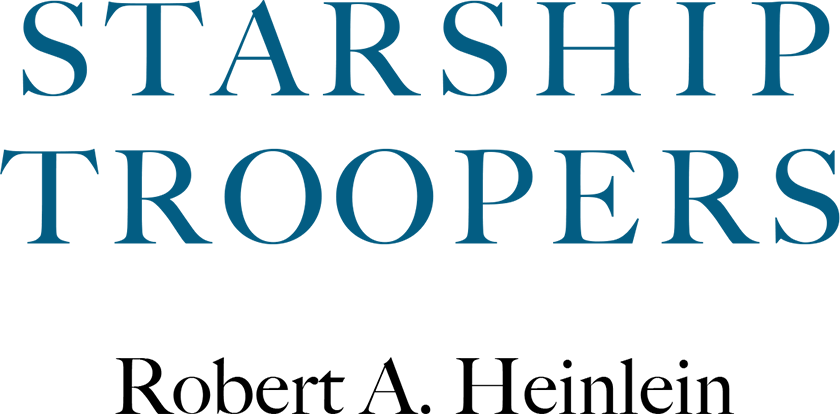 Illustrated by Dan Dos Santos
One of the greatest science-fiction military adventures of all time, Robert A. Heinlein's Starship Troopers is a timeless classic as resonant and influential today, as it was when first published.
Set 700 years in the future, Johnnie Rico never intended to join the infantry, but now that he is in the thick of it he must fight for his life; first in the toughest boot camp in the Universe, and then thrust into battle against humankind's most alarming enemy.
So convincing and realistically imagined was Starship Troopers that the space war epic was considered highly controversial upon its release with several critics claiming it glorified the military and violence. Still, there was no denying Heinlein was at the peak of his powers as a writer. Starship Troopers received the Hugo Award for Best Novel in 1960, and by 1980 it had been translated into eleven languages and was still selling strongly. Today, it is regarded as a key work of the 1950's, responsible for popularizing the subgenre of military science fiction.
Engrossing and fast-paced, Heinlein's classic is so much more than a science-fiction novel. It is an intense discussion of ideas ranging from the political to the philosophical.
---
ABOUT THE EDITIONS
The limited edition of Starship Troopers by Robert A. Heinlein is presented in three states: Lettered, Numbered and Artist editions. The editions measure 6" x 9" and feature four full color illustrations by Dan Dos Santos. All editions are signed by Dan Dos Santos.
---
LETTERED EDITION
The Lettered edition is limited to 26 copies and is a bradel binding with a leather spine and Japanese cloth sides. Endsheets are Hahnemühle Bugra and the edition is printed offset on Mohawk Via, with the colophon printed letterpress. The clamshell enclosure is covered in European cloth, and the edition is signed by artist Dan Dos Santos.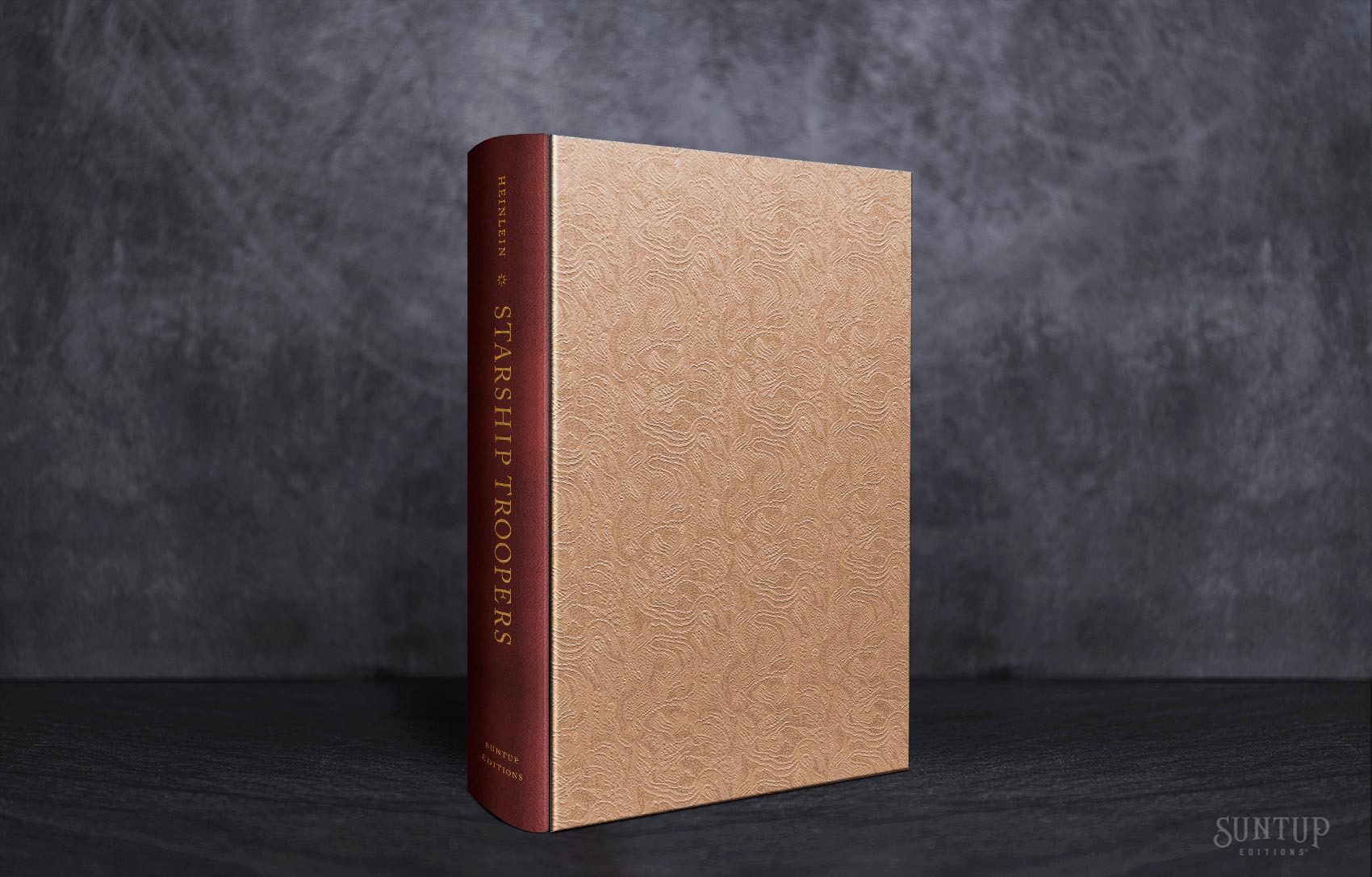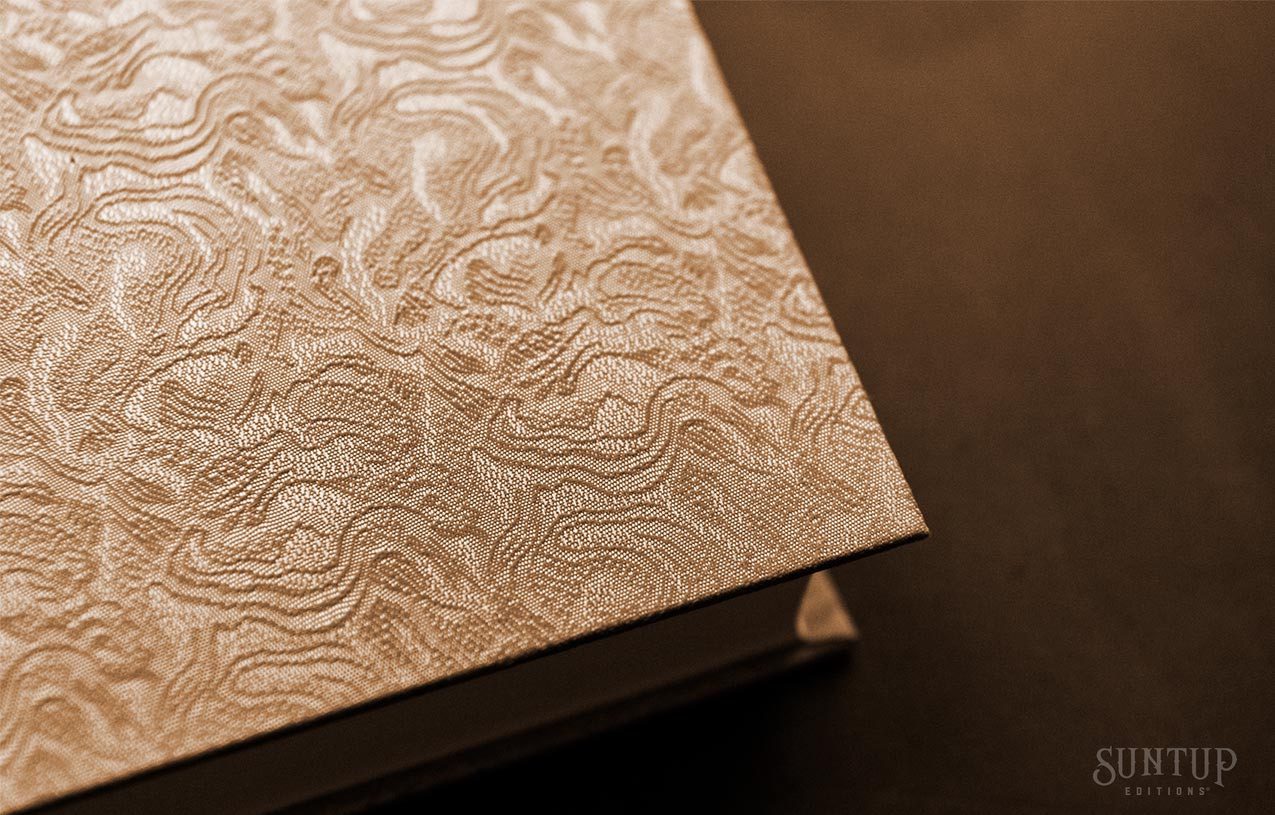 If any copies of the Lettered edition are available when it opens up for public pre-order, those will be sold through a lottery only.
---
NUMBERED EDITION
The Numbered edition of 250 copies is a quarter cloth binding with custom designed letterpress printed sides, and a foil stamped spine label. Endsheets are Hahnemühle Bugra, and the edition is printed offset on Mohawk Via. The slipcase enclosure is covered in a two-toned cloth, and the edition is signed by artist Dan Dos Santos.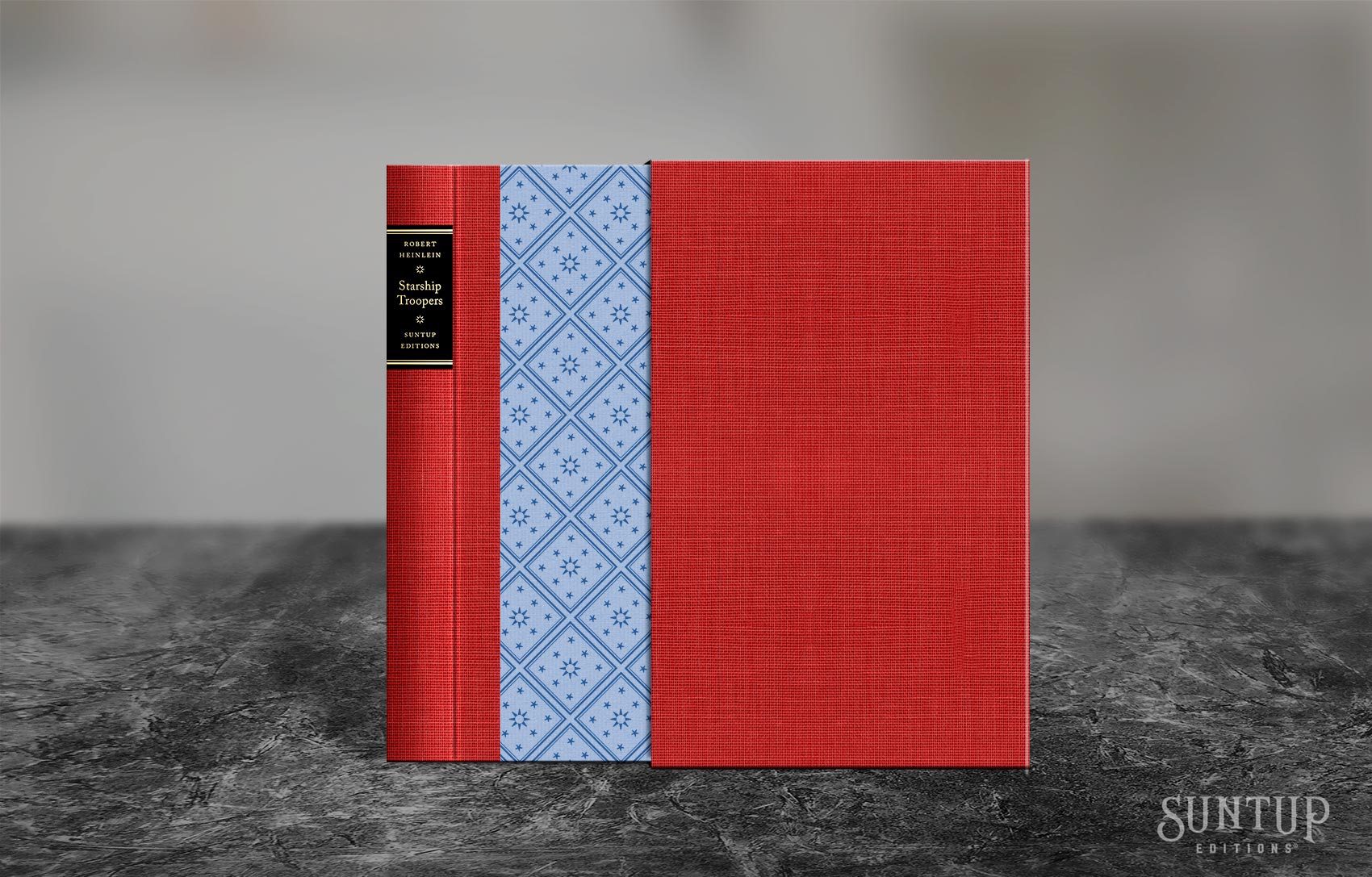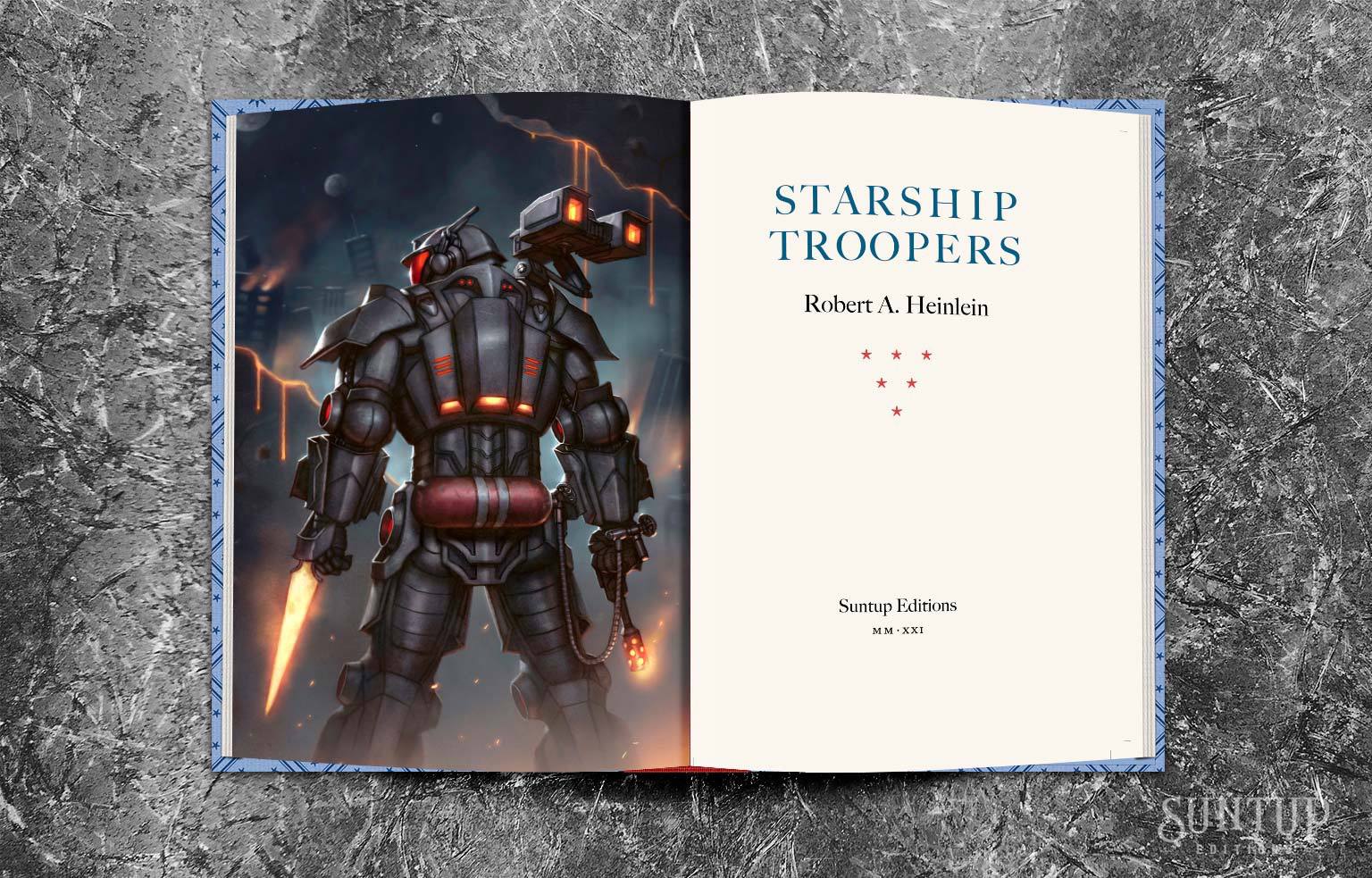 Demand for our Numbered editions has been far greater than the available supply. We have taken action to increase print runs on future titles, and you can read more about that here. Please be aware that there is a chance that this edition may only be available for purchase through a lottery when it opens up for public pre-order.
---
ARTIST EDITION
The Artist edition is limited to 750 copies with a dust jacket featuring a wrap-around illustration by Dan Dos Santos. It is a full cloth, smyth sewn binding with two-hits foil stamping. It is the only edition of the three with the dust jacket, and is signed by the artist. The edition is housed in an embossed paper covered slipcase.
---
ABOUT THE AUTHOR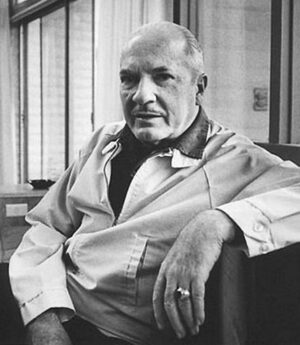 Robert A. Heinlein (1907-1988) was an American science-fiction author, aeronautical engineer, and retired naval officer. Sometimes referred to as the "dean of science-fiction writers," he was among the first to emphasize scientific accuracy in his fiction. Heinlein published over one hundred novels, short stories, and articles in his life, and won six Hugo awards. His influence can be clearly seen in the writings of many important authors writing today.
---
ABOUT THE ARTIST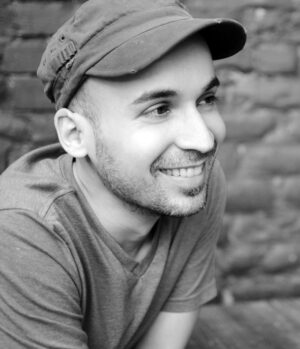 Dan Dos Santos is known for his colorful oil paintings, most often depicting strong women. He is a 'Rhodes Family Scholarship' winner, a five time 'Hugo Award' Nominee for Best Artist, and he has received both Gold and Silver Medals from 'Spectrum: The Best in Contemporary Fantastic Art'. His illustrations have graced New York Times #1 bestselling book covers numerous times.
---
Publication: 2nd Quarter 2021
312 pages
Please note: The Lettered and Numbered editions of Starship Troopers may only be purchased as part of a set together with Stranger in a Strange Land, and cannot be purchased separately.
Lettered Edition

ISBN: 978-1-951151-14-0
Limited to 26 copies
Publication price: $1,300
(Payment plan available:
Four payments of $325*)
Numbered Edition

ISBN: 978-1-951151-15-7
Limited to 250 copies
Publication price: $255
(Payment plan available:
Four payments of $63.75*)
Artist Edition

ISBN: 978-1-951151-70-6
Limited to 750 copies
Publication price: $125

The Numbered edition is available for pre-order on Saturday, December 12th at 9 A.M. Pacific. Please note: If any copies of the Numbered edition are available, those will be sold through a lottery only.
---
MATCHING NUMBERS & LETTERS
A Matching Pre-Order email is sent to owners of our previous publication at 9:00 A.M. PT on the day of announcement. If you did not receive the email, contact us here. If your order is not received before the deadline, your designated number or letter will be assigned to the new owner.
Matching Number Pre-Order emails for the January 2021 book will be sent to all owners of Starship Troopers as well as owners of Seed with a designation of 251-350.
Planning on selling with rights? Even if you sell just one of the two Robert A. Heinlein titles, rights will transfer to the January 2021 book.
---
ORDER LIMITS
Please be aware of the order limits for our editions. You can read more about this in the Order Limits article on our support site.
---
Illustrations by Dan Dos Santos
---
Published editions may differ slightly from mockups and prototype designs.
Illustrations © 2020 by Dan Dos Santos
Lettered edition photography by Yegor Malinovskii
* 5% processing fee applies on installment plans. You can save time at checkout by registering your Partial.ly account in advance by clicking here. (This is the service we use to administer the installment payments.) If you already have an account, there is no need to register again.