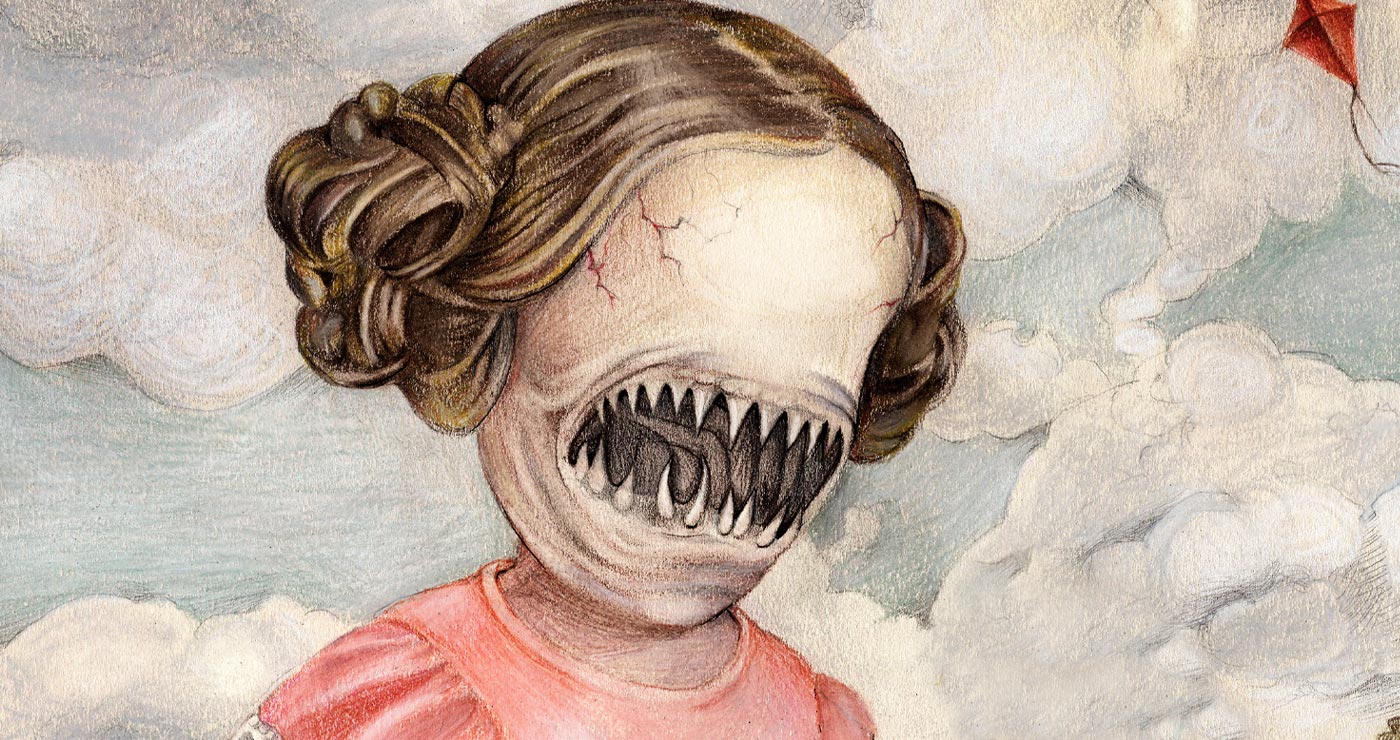 Seed
Ania Ahlborn
Illustrated by Dolce Paganne
A spine-tingling story of Southern gothic suspense, Seed is the first novel by bestselling horror novelist, Ania Ahlborn.
As a young boy, Jack Winter fled his rural roots in Georgia, vowing to never look back. Years later, the new life he has built is threatened by a sinister presence that looms dead ahead. When Jack, his wife Aimee, and their two small children survive a near fatal car accident, six-year-old Charlie starts to change, taking on a new and frightening personality. Aimee struggles to understand what is happening to her little girl, but Jack already knows: the horror that once came to him as a child has found him again.
Seed was originally self-published by Ania Ahlborn on July 17, 2012. It clawed its way up to the #1 spot on Amazon's horror chart, earning her a multi-book deal and a legion of readers. This is the first signed limited edition of the novel.
Reminiscent of such classics as The Exorcist and The Bad Seed, Ania Ahlborn's page-turning terror is atmospheric and brutal, with a poetic narrative that holds you in a vice grip and doesn't let go.
---
About the Editions
The signed limited edition of Seed by Ania Ahlborn is presented in two states: Lettered and Numbered. The editions measure 6" x 9" and feature six full color illustrations by Dolce Paganne as well as a new exclusive introduction by the author. The text is set in Baskerville and both editions are signed by Ania Ahlborn and Dolce Paganne. This is the first limited edition of the novel.
Lettered Edition
The Lettered edition is limited to 26 copies and is a bradel binding with a leather spine and handmade paper boards. Endsheets are Hahnemühle Bugra and the edition is printed offset on Mohawk Superfine. The clamshell enclosure is covered in European cloth.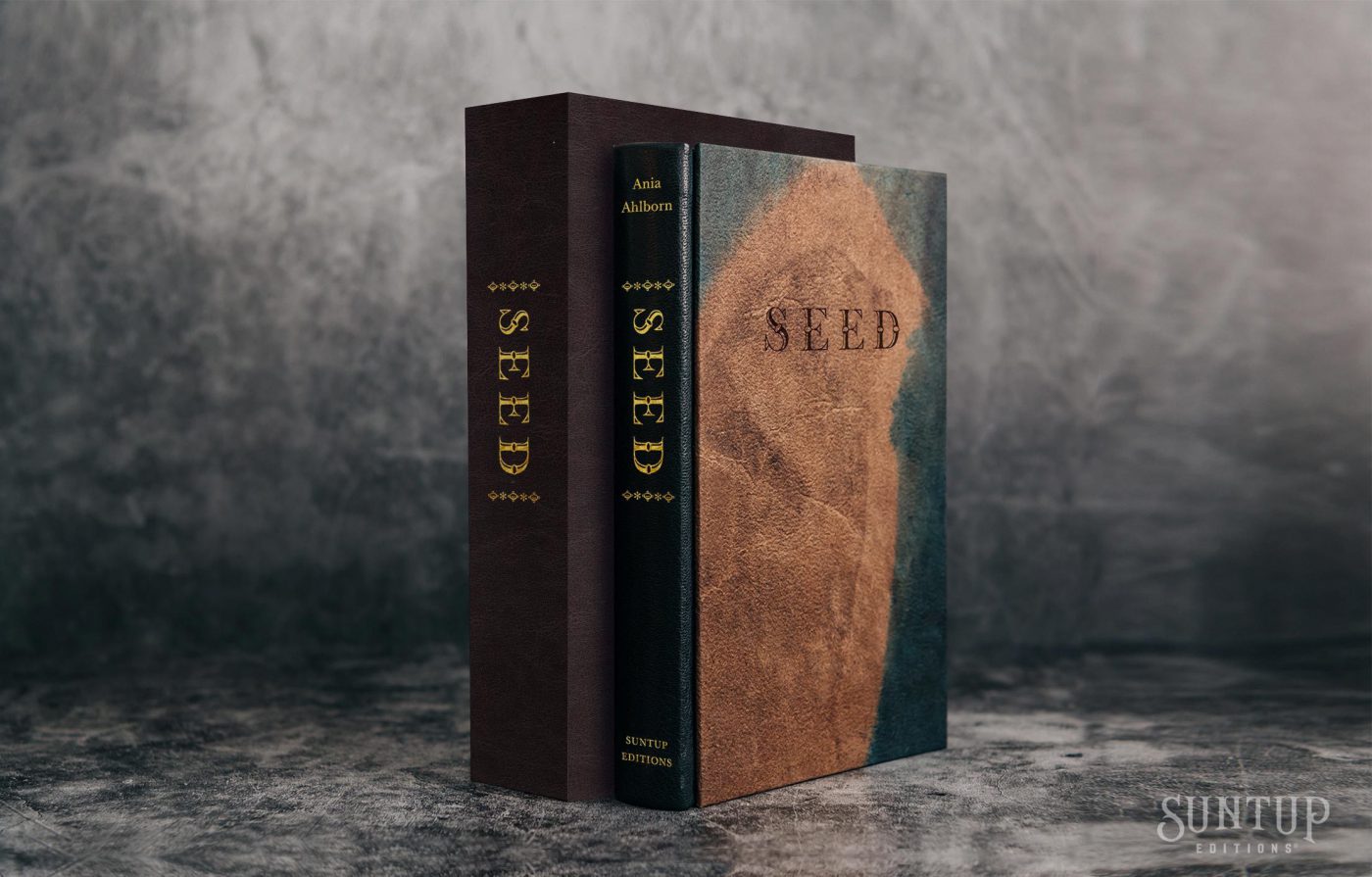 Numbered Edition
The Numbered edition of 350 copies is a quarter cloth flatback binding with Indiana Corn handmade paper boards. This unique archival paper is made from 100% corn stalk and leaf. The cover is foil stamped, and the endsheets are Hahnemühle Ingress. The edition is printed offset on Cougar Natural and is housed in an embossed paper covered slipcase.
About the Artist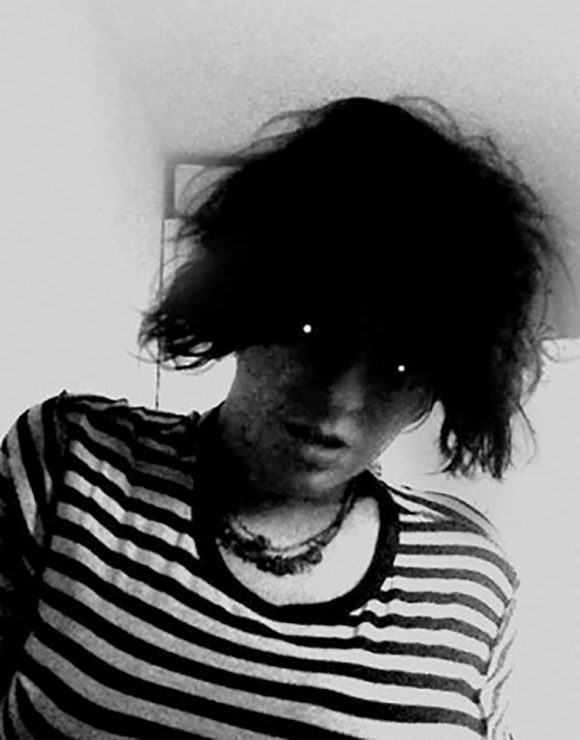 Dolce Paganne
Dolce Paganne a.k.a Ceren Aksungur is an artist originally from Istanbul and based in Antwerp. Obsessed with the hypnotic aspects of geometric forms, she loves constructing her work out of a feeling of "sleep paralysis", and around dream/nightmare sequences.
Besides that, she loves examining plants and birds, reading Asian horror comic books, occult history, ancient mythology, watching dark movies and she enjoys listening to music.
An important note about Matching Pre-Orders for Seed Buyers
As you know, we have been hard at work increasing the print run on forthcoming books from 250 to 350 so that our Numbered editions can be enjoyed by more people. This edition is the first to carry the increased print run of 350 copies. Therefore, on Saturday, November 14 at 9 a.m. PT, there will be a substantial increase in the number of copies available for public pre-order. Buyers of this edition with a designation of 251-350 automatically qualify for a Matching Number Pre-Order for the next book with a 350 print run.
Going forward, owning the rights to the last book with a designation of 251-350 will qualify you for a pre-order of the next book that is of the same limitation, even if there have been books announced with a smaller limitation in between.
The next 350 print run will be our January 2021 book.
The Numbered editions announced in December 2020 will have a print run of 250 copies. Therefore, Matching Number Pre-Order emails for the January 2021 book will be sent to all owners of our December 2020 Numbered editions as well as owners of Seed with a designation of 251-350.
Matching Numbers & Letters
A Matching Pre-Order email is sent to owners of A Scanner Darkly at 9:00 A.M. PT on the day of announcement. If you did not receive the email, contact us here. If your order is not received before the deadline, your designated number or letter will be assigned to the new owner.
---
Order Limits
Please be aware of the order limits for our editions. You can read more about this in the Order Limits article on our support site.
---
illustrations by Dolce Paganne
Published editions may differ slightly from mockups and prototype designs.
Illustrations © 2020 by Dolce Paganne
Photography by Yegor Malinovskii
*Payment Plan Options: Learn more
here
.