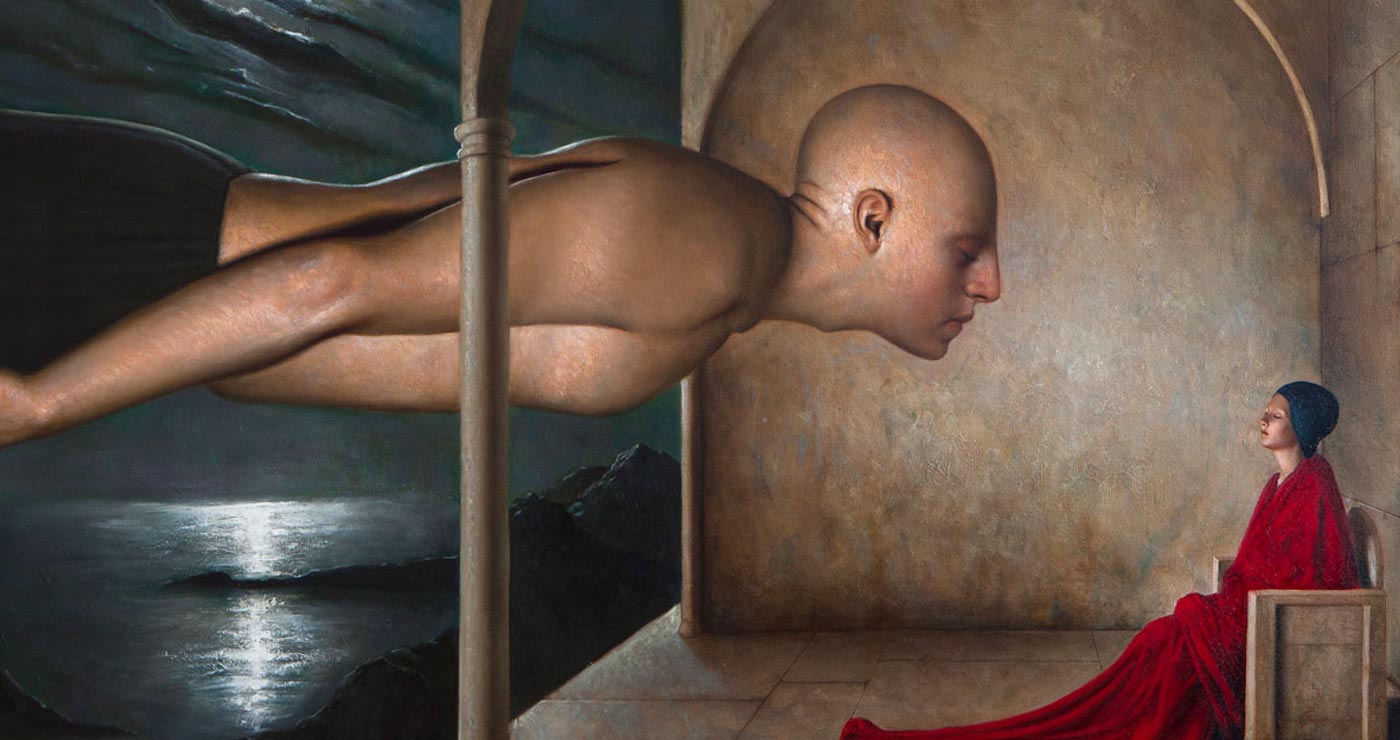 Replay
Ken Grimwood
Illustrated by Alessandro Sicioldr Bianchi
Afterword by Tim Powers
When 43-year-old radio journalist Jeff Winston dies and wakes up in his 18-year-old body in 1963, he is given a great gift: The ability to relive his life with all his memories of the previous 25 years intact. Now, he can make different decisions. But when Jeff reaches the end of his life, the replay happens again. And again.
Jeff's knowledge soon becomes as much of a curse as it is a blessing. As he plays out his life differently each cycle, he comes to discover that time is, in fact, shorter than he thinks—and that he is not alone.
One of the most elegant and gripping time travel stories ever written, Replay holds a mirror up to its reader, asking them to examine and re-examine their own existence. With each incarnation that Jeff lives through, we come to understand how short life truly is, and that to live each day to the fullest we cannot look backward, but must move forward.
First published in 1986, seven years before the release of the film Groundhog Day, Ken Grimwood's novel was a precursor to countless "time loop" stories that would follow.
In 1988, Replay won The World Fantasy Award for Best Novel.
---
About the Editions
This edition of Replay by Ken Grimwood is presented in four states: Artist, Numbered, Lettered and Roman Numeral. The editions measure 6" x 9" and feature eight full color illustrations by Alessandro Sicioldr Bianchi as well as a new exclusive afterword by Tim Powers. The text pages are set in LeBé roman & Granjon italic types.
For the Numbered, Lettered and Roman Numeral editions, the illustrations are printed on translucent paper, with the title page and chapter headings printed in two-color.
Artist Edition
The Artist edition is limited to 1000 copies with a dust jacket illustrated by Alessandro Sicioldr Bianchi. It is a full cloth, smyth sewn binding with two-hits foil stamping. It is the only edition of the three with the dust jacket, and is signed by the artist. The edition is printed offset and is housed in an embossed paper covered slipcase with an acrylic coating.
Numbered Edition
The Numbered edition of 350 copies is a handbound quarter leather binding with printed Hahnemühle Bugra boards and leather capped fore edges. The edition is enclosed in a quarter leather chemise and a Japanese cloth slipcase. The cover features a letterpress printed label and endsheets are Hahnemühle Bugra. The edition is printed offset on Mohawk Via and is signed by Alessandro Sicioldr Bianchi and Tim Powers.
Lettered Edition
The Lettered edition is limited to 26 copies and is a Dorfner style binding after master German bookbinder Otto Dorfner, who developed this structure in the early 20th century. The binding is sewn on supports with goat leather strips laminated to silk, with the boards attached to the textblock by the sewing supports. The boards are covered in full goatskin with goatskin onlays and blind tooling on the spine, and the flyleaves are covered with a suede material on one side. The edition is sewn and bound by hand by master bookbinder Jacek Tylkowski in Poland.
The clamshell enclosure is full European cloth with a blind debossed cover. The edition is printed offset on Mohawk Via and is signed by Alessandro Sicioldr Bianchi and Tim Powers.
Roman Numeral Edition
The Roman Numeral edition is limited to 10 copies and is bound in full leather. The leather features an original design using hand dying techniques and photographs of live models, which are transfered to the surface. The block is sewn onto stubs for a perfect opening. The boards are laced on, for the greatest durability. Doublures and headbands are in leather. The edition is sewn and bound entirely by hand by master bookbinder, Zigor Anguiano Calzada in Spain.
The clamshell enclosure is quarter leather with cloth sides and a rounded spine. Linings are suede and Japanese cloth. The edition is printed offset on Mohawk Superfine and is signed by Alessandro Sicioldr Bianchi and Tim Powers.
---
Roman Numeral Production Video
Signed Bookplate Contest
We have acquired four bookplates hand signed by Ken Grimwood around 1994. We will select four pre-orders at random to receive one of these signed bookplates. One winner will be selected for each of the four editions. The books must be purchased from Suntup Editions directly in order to be eligible to win. The bookplate will be shipped with the book when it is released. Only applicable on pre-orders placed prior to the book being published.
About the Artist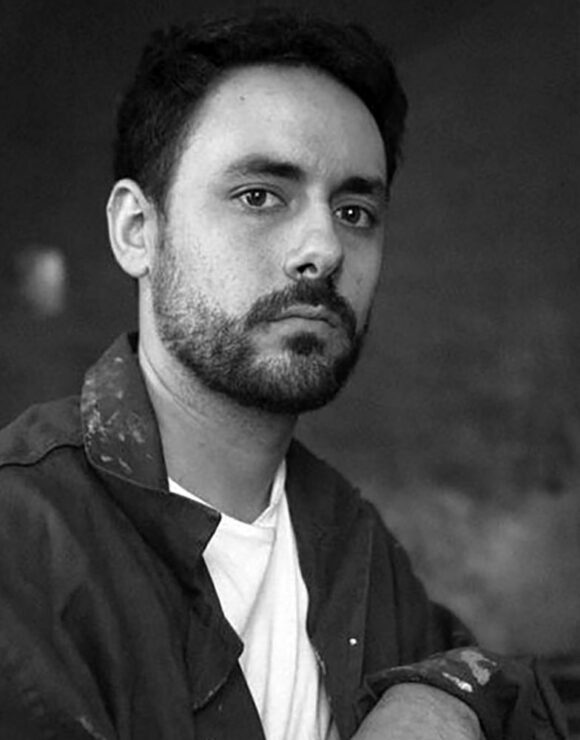 Alessandro Sicioldr Bianchi
Alessandro Sicioldr Bianchi was born in Tuscania, Italy. His surrealist paintings explore the human psyche through irrationalty and dreamlike symbolism. His use of colors, light and minute details is inspired by Mannerism and Flemish painters. Bianchi's works represent his own subconscious. His paintings are immersed in either a contemplative or chaotic atmosphere, where out of time, mysterious figures solemnly fill in the space, which is an undefined "somewhere else," full of enigmas.
---
Matching Numbers & Letters
A Matching Pre-Order email is sent to owners of our previous publication (Guests) at 9:00 A.M. PT on the day of announcement. If you did not receive the email, contact us here. If your order is not received before the deadline, your designated number or letter will be assigned to the new owner.
---
Order Limits
Please be aware of the order limits for our editions. You can read more about this in the Order Limits article on our support site.
---
Six of Eight Paintings by Alessandro Sicioldr Bianchi
Published editions may differ slightly from mockups and prototype designs.
Illustrations © by Alessandro Sicioldr Bianchi
Photography by Yegor Malinovskii
*Payment Plan Options: Learn more
here
.