The Covers Collection – The Running Man
May 15, 2020

We are pleased to present another fantastic print from artist Don Brautigam to The Covers Collection. Previously, we have published Brautigam's cover art from The Stand, Night Shift, Skeleton Crew, and The Bachman Books. This month, we are delighted to offer the art that appeared on the 1st edition cover of The Running Man.
Following Don Brautigam's work on the 1980 paperback release of Stephen King's novel The Stand, it is no surprise Signet Books sought out Brautigam for The Running Man, the fourth novel published under King's pseudonym Richard Bachman. Published in 1982 as a paperback original, first editions of The Running Man are highly coveted. To find one in fine condition is a true rarity, making it nearly impossible to appreciate Brautigam's magnificent work. Now, this cover art is available for the first time in its original form and without cover text. The Running Man has never looked so good.
Museum Quality Giclée prints.
Authorized by Dan and Jim Brautigam.
Limited to only 50 copies of each size worldwide, plus 3 Artist Proofs and 3 Publisher Proofs for private distribution.
Shipped with a Certificate of Limitation and Authenticity from the publisher.
Printed on 300 GSM, 100% cotton paper that is Acid-Free, Lignin-Free, Chlorine-Free and with No Optical Brighteners.
Prints are embossed with the publisher's mark.
Release Date: June 1, 2020
Available for Pre-Order: May 15, 2020
Large Size: 18″ x 24″
Small Size: 12″ x 17″
---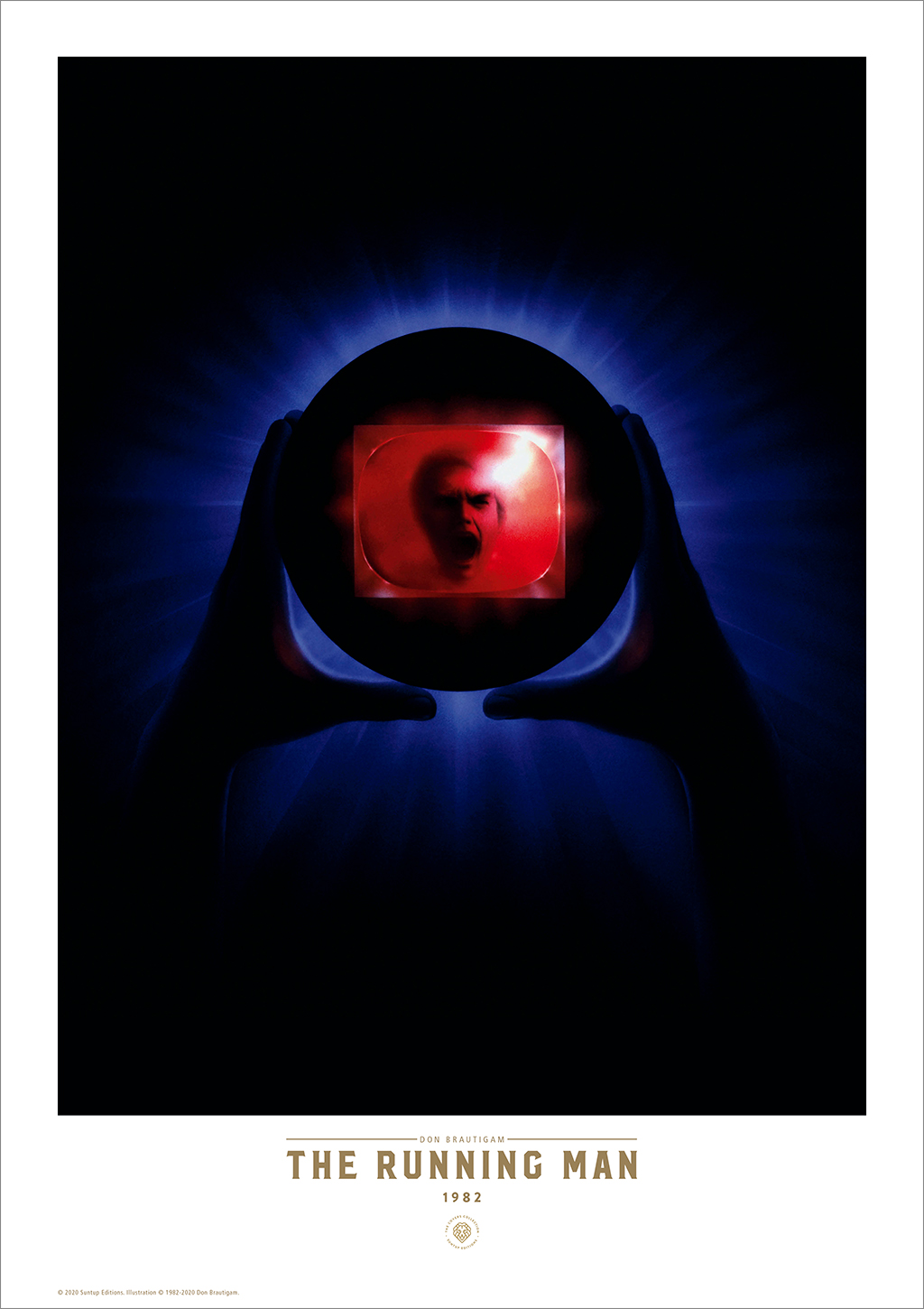 ---
Illustration © 1982-2020 by Don Brautigam.