We are delighted to announce the publication of
The Signed Limited Edition of Misery by Stephen King.
ORIGINALLY PUBLISHED IN 1987, Misery was nominated for the World Fantasy Award for Best Novel in 1988, and was later made into an Academy Award winning film starring Kathy Bates and James Caan, as well as an off-Broadway play of the same name.
Misery's protagonist is Paul Sheldon, a writer famed for his Victorian-era romance novels that revolve around the life and loves of Misery Chastain. Following the completion of his latest book, Paul is rescued from a near fatal car crash by his self-proclaimed #1 fan Annie Wilkes, who transports the writer to her home only to hold him hostage after discovering what Paul has done to Misery in his latest book. Annie forces Paul to write a new book modifying the story – no matter what it takes.
---
This is the first time Stephen King has approved the publication of a limited edition of Misery.
---
ABOUT THE EDITION
The Signed Limited Edition of Misery is published in three states: Artist Gift edition, Numbered edition and a Lettered edition. All three oversized editions measure 7.5" x 10.5", and feature eight new full-color illustrations by Rick Berry, whose critically acclaimed work includes the Donald M. Grant editions of The Talisman and Black House by Stephen King and Peter Straub.
---
LETTERED EDITION
The Lettered edition is limited to 26 copies for sale lettered A-Z, and is signed by Stephen King, Rick Berry and Dave Christensen. It is printed letterpress on moldmade Arches paper with a deckled fore edge, and handbound in full crimson goatskin. Endpapers are hand marbled, and made exclusively for this edition.
The title is made using six original Royal glass typewriter keys which are inset into the cover, and the letter designation is a Royal key inset into the lower back cover. The frontispiece print is signed and pulled from an engraving by renowned illustrator and designer Barry Moser.
The book is housed in a custom walnut wood box designed to resemble an original royal Model 10 packing crate, and features a black velvet-lined book bed. The box is laser engraved and handcrafted by Dick Olson at his workshop in Farmington, New Mexico.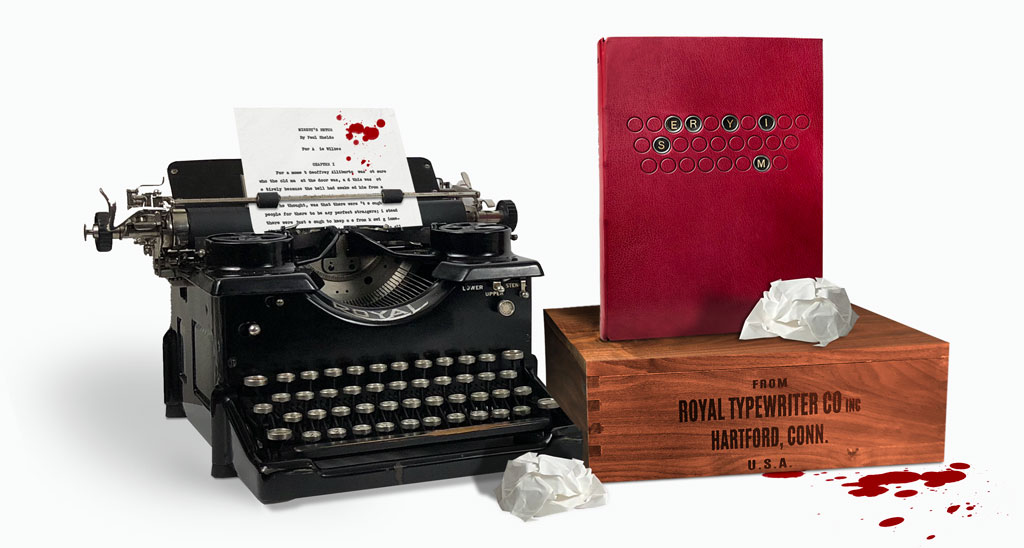 The Misery Lettered Edition
NUMBERED EDITION
The Numbered edition is limited to 200 copies, and is signed by Stephen King, Rick Berry and Dave Christensen. The first 185 copies are for sale and numbered in black. The remaining 15 copies are numbered in red and reserved for private distribution. It is a smyth-sewn quarter leather binding, with Japanese cloth front and back boards and a gold foil stamped spine. The edition is printed letterpress on Cranes Lettra cotton paper, and housed in a custom clamshell box with a leather spine label.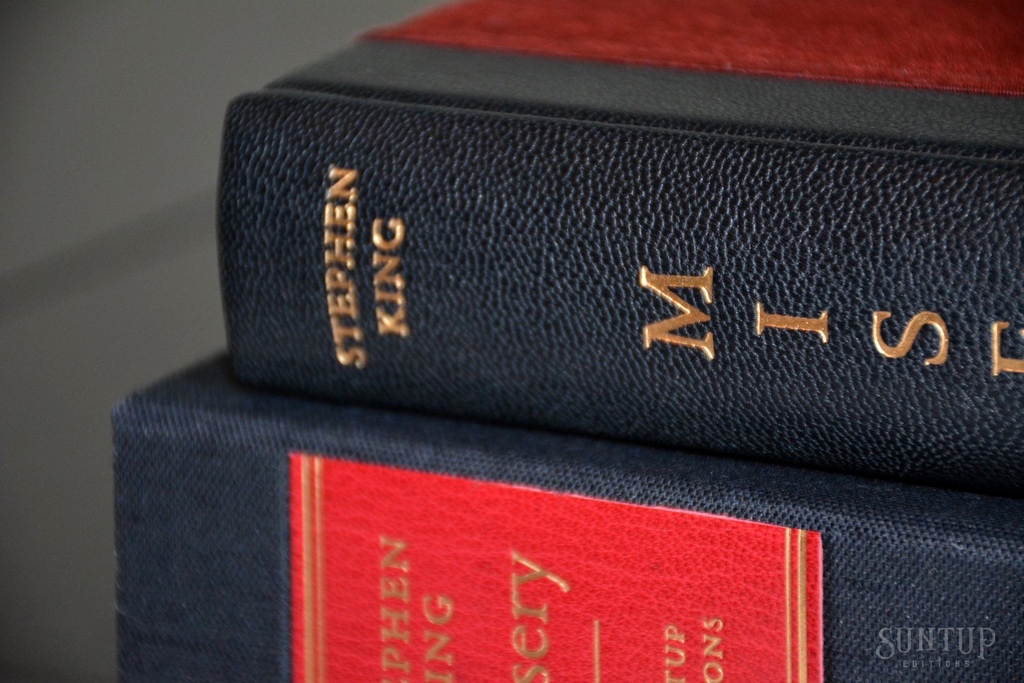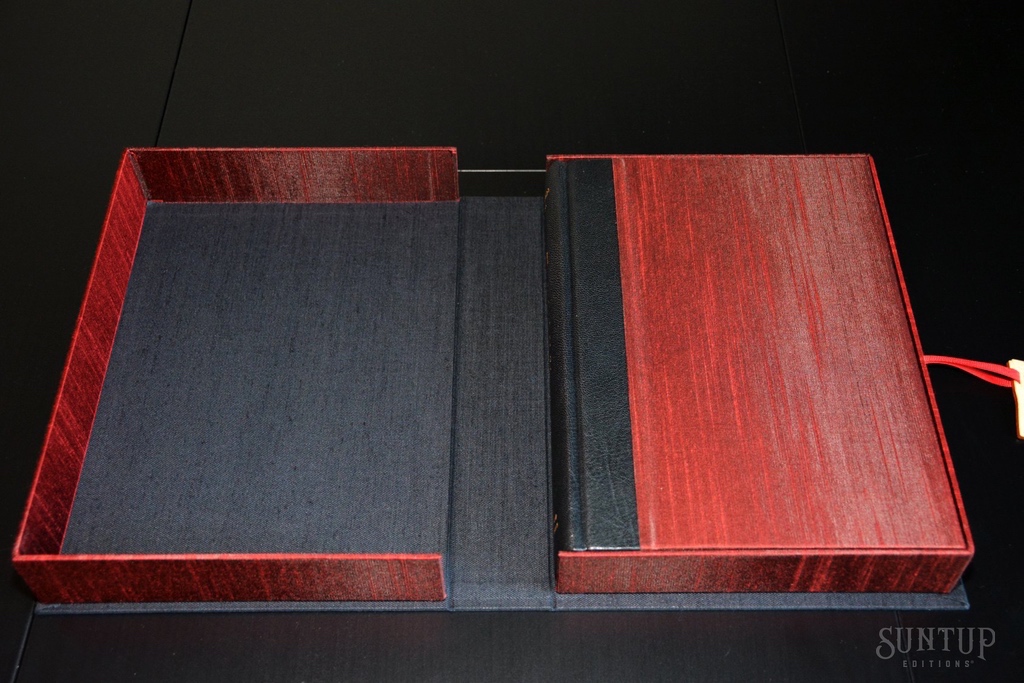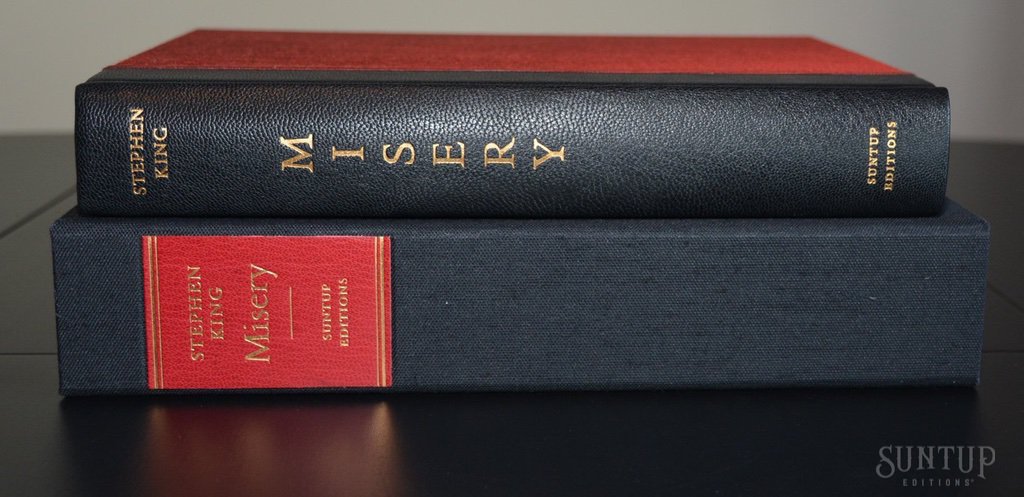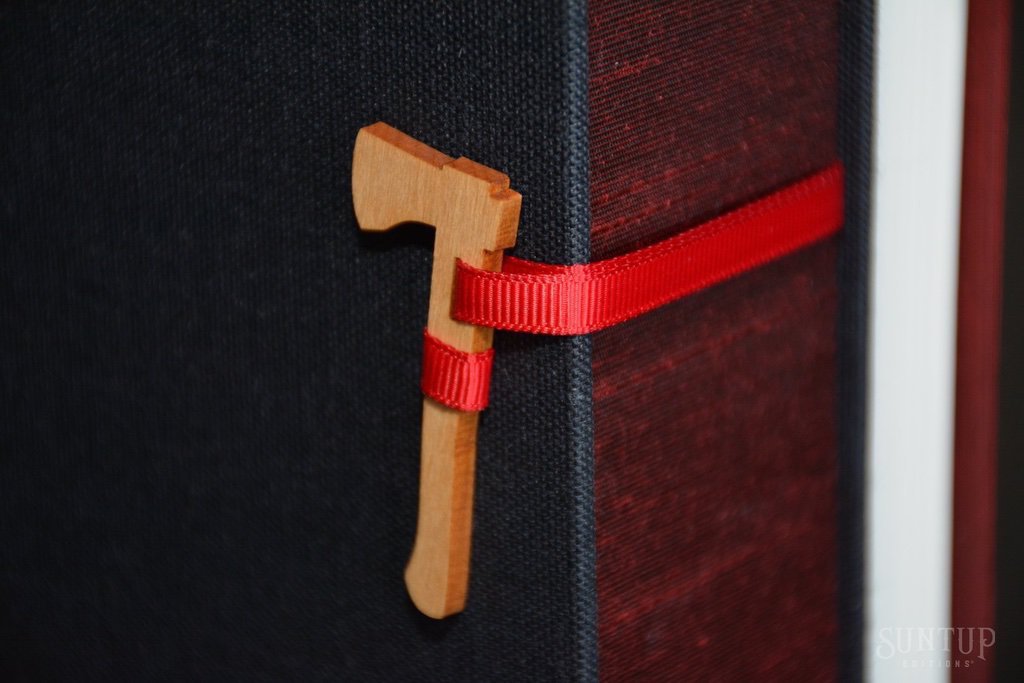 ---
ARTIST GIFT EDITION
Signed by Rick Berry and Dave Christensen, the slipcased Artist Gift edition features a dust jacket with stunning wrap-around artwork by Berry. It is a smyth-sewn binding with full imperial cloth, two-hits stamping on front and spine, and is printed offset. Limited to 1,250 copies, it is the only edition of the three with the wrap-around dust jacket art. Also includes five black & white illustrations by Dave Christensen.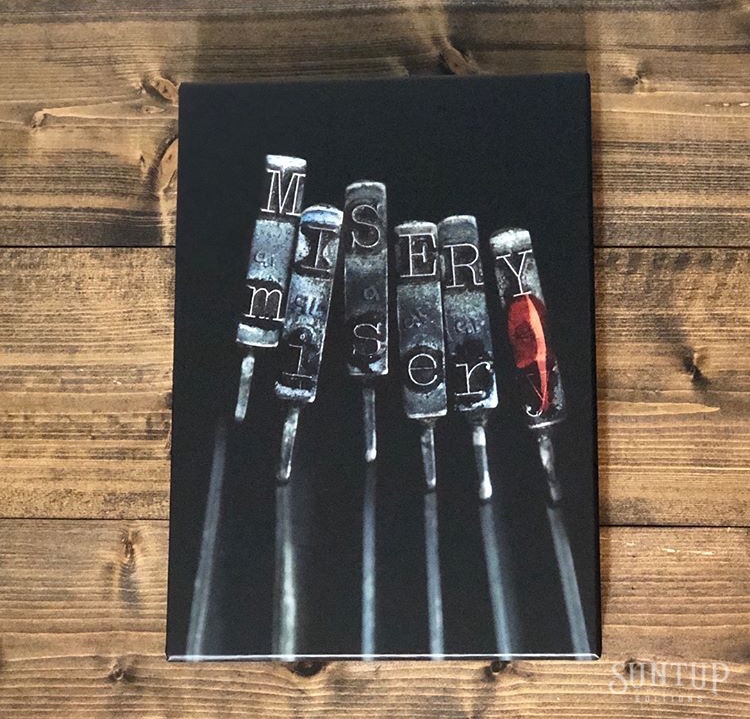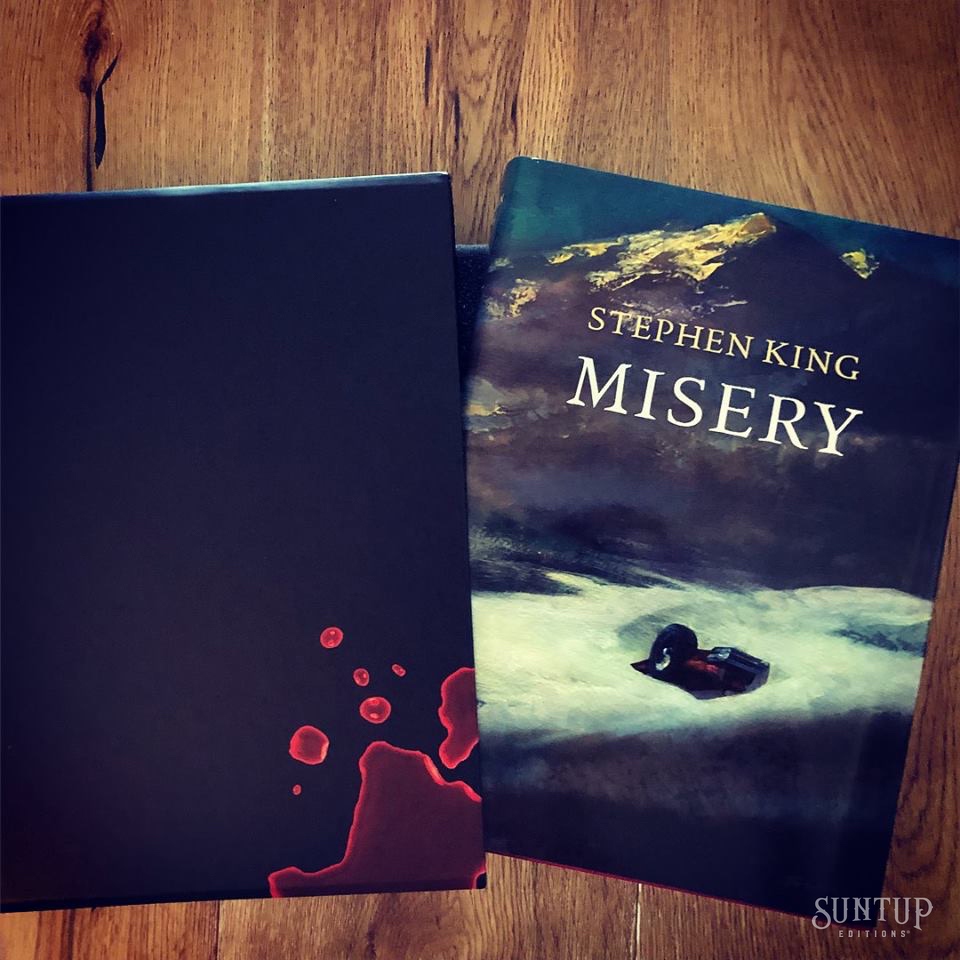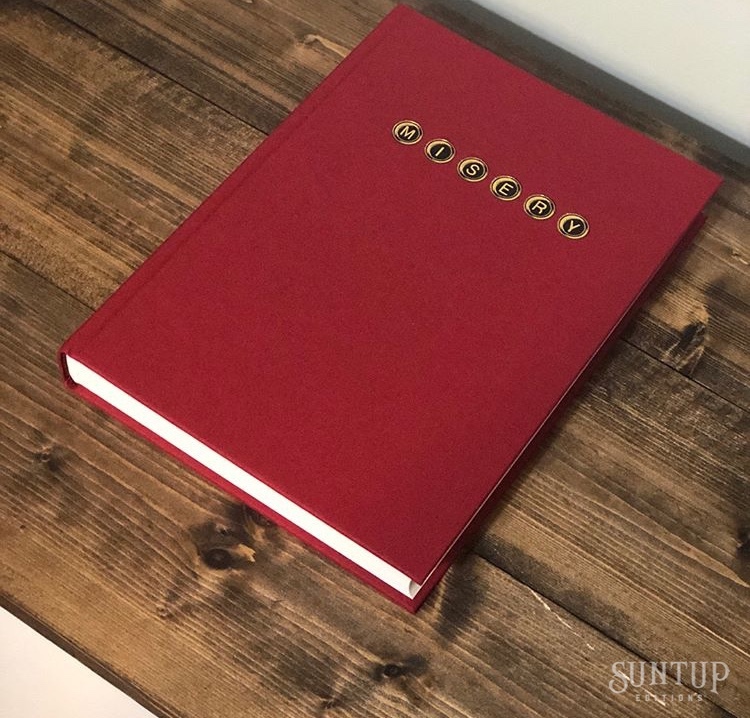 ---
ABOUT THE AUTHOR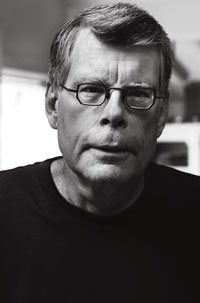 Stephen King was born in Portland, Maine in 1947, the second son of Donald and Nellie Ruth Pillsbury King. He made his first professional short story sale in 1967 to Startling Mystery Stories. In the fall of 1971, he began teaching high school English classes at Hampden Academy, the public high school in Hampden, Maine.
Writing in the evenings and on the weekends, he continued to produce short stories and to work on novels. In the spring of 1973, Doubleday & Co., accepted the novel Carrie for publication, providing him the means to leave teaching and write full-time. He has since published over 50 books and has become one of the world's most successful writers. King is the recipient of the 2003 National Book Foundation Medal for Distinguished Contribution to the American Letters, the 2014 National Medal of Arts and the 2018 PEN America Literary Service Award.
Stephen lives in Maine and Florida with his wife, novelist Tabitha King. They are regular contributors to a number of charities including many libraries and have been honored locally for their philanthropic activities.
---
ABOUT THE ARTISTS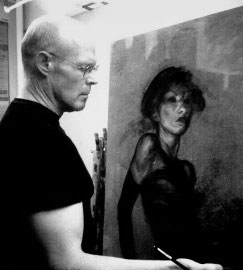 Rick Berry was born on June 2, 1953 and is a contemporary American expressionistic figure artist based in the Boston area. Berry creates art for galleries, illustration, and paintings for theatrical performances. Berry's work has appeared in many science fiction, fantasy and comic books, including Neil Gaiman's Sandman, Magic: The Gathering cards, and Stephen King novels. In 1985, Berry created the first digitally painted book cover worldwide for William Gibson's Neuromancer.
---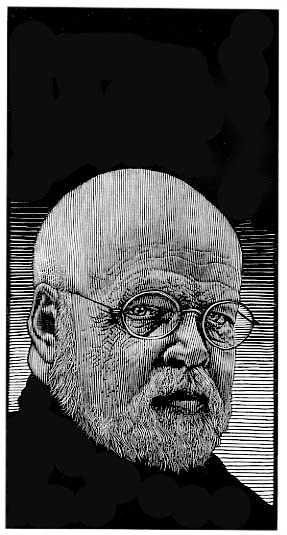 Barry Moser was born in Chattanooga, Tennessee, in 1940 and is an American illustrator, painter, printmaker, designer, author, essayist, and teacher. He studied at the Baylor School, Auburn University, and the University of Tennessee at Chattanooga. He did graduate work at the University of Massachusetts at Amherst in 1970 and studied with George Cress, Leonard Baskin, Fred Becker, and Jack Coughlin.
His work is represented in numerous collections, museums, and libraries in the United States and abroad, including The Metropolitan Museum, The British Museum, The Library of Congress, The Pierpont Morgan Library, The Vatican Library, Cambridge University, the Israel Museum and Princeton University, to name a few. Some of his most celebrated work has been his illustrations for Lewis Carroll's Alice's Adventures in Wonderland and Through the Looking-Glass, the former of which won him the National Book Award for design and illustration in 1983. He has illustrated over 300 other works, including The Bible, A River Runs Through It, and Moby-Dick.
---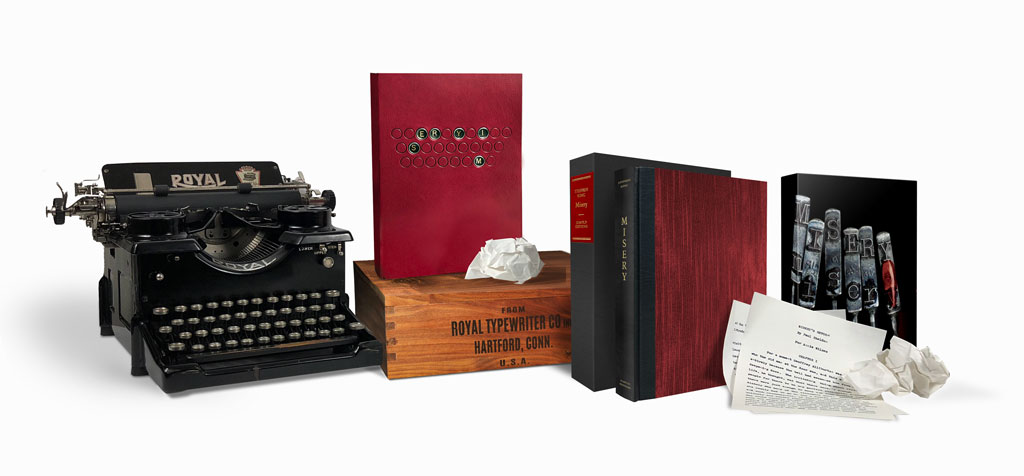 Misery: The Signed Limited Edition. From left to right, The Lettered, Numbered and Artist Gift editions. Numbered and Gift are mockups and final designs may differ slightly.
Publication Date: 8/8/18
Download the Prospectus
Artist Gift Edition
ISBN: 978-0-9988649-3-8
Publication price: $110
Numbered Edition
ISBN: 978-0-9988649-4-5
Publication price: $525
Lettered Edition
ISBN: 978-0-9988649-5-2
Publication price: $3,950
---
Misery: The Signed Limited Edition will be available for pre-order on Monday, February 12, 2018 at 8AM Pacific, at which time the order buttons above will be activated. There is a limit of one Lettered and one Numbered edition per household. There is no limit on the Artist Gift edition. A payment plan of four monthly payments is available for any order over $500.
MATCHING NUMBERS & LETTERS
The window for matching numbers is now closed.
Congratulations to those who took advantage of this offer.
Owners of Suntup Edition's first publication, The Eyes of the Dragon Art Portfolio will have an opportunity to place their order before the general public and match their number (1-185) and/or letter (A-Z) with that of the Signed Limited Edition of Misery. There are no "PC" copies of the Lettered edition available. Numbered Portfolio owners as of 9PM Pacific on Friday, February 9th may match their number. So if you purchase a portfolio up to that date and time, you will have an opportunity to match it with the Numbered edition of Misery. There is a limit of one Lettered and one Numbered edition of Misery per household. You will also be informed as to what number you were able to secure of the portfolio before you need to place your private pre-order.
Important: If you would like to match your number and/or letter, you must submit this form no later than 9PM Pacific on Friday, February 9th. You will receive a reply back with a private order link no later than Saturday, February 10th at 12PM Pacific to pre-order your matching number and/or letter.  If you do not receive this order link email, then we did not receive your form submission. UPDATE: If you are planning on purchasing a Lifetime Subscription, then you will receive a separate link in this email providing you with an opportunity to purchase the subscription. In this case, you will not need to purchase Misery separately.
Once you receive the link, your order must be placed no later than 9PM Pacific on Saturday, February 10th. If your form submission is not received, or you have not placed your order by the deadline, then your number and/or letter will be made available for the public release.
We cannot match letters to a previous edition from Dragon Rebound Editions. If you are buying a Lifetime Subscription, you will still need to submit the form.
---
LIMITED EDITION HAGEN-RENAKER EMPEROR PENGUIN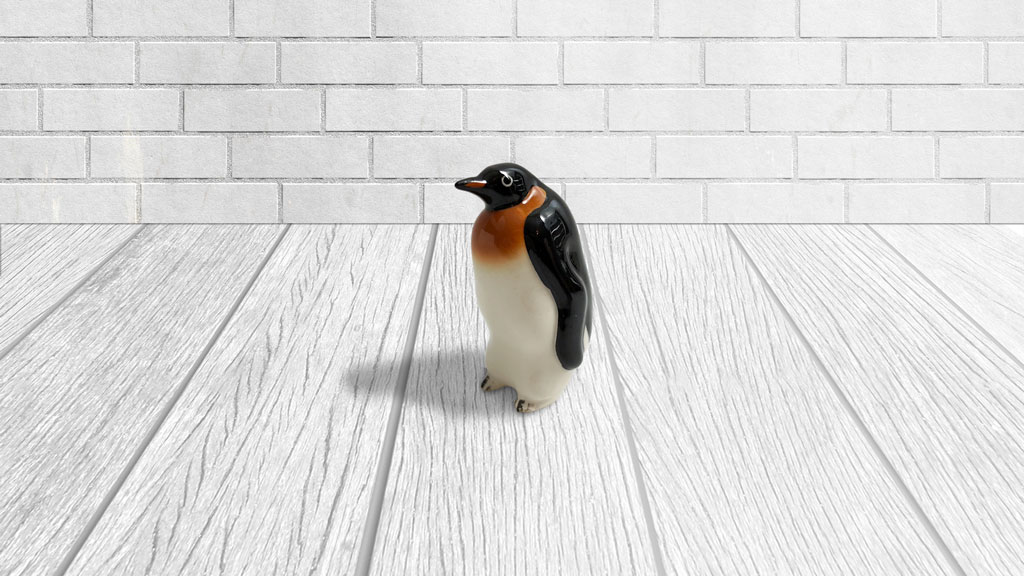 This beautiful ceramic emperor penguin is included free with all Lettered edition orders, as well as the first 75 private and public pre-orders for either the Artist Gift edition, or the Numbered edition. Made by world-famous Hagen-Renaker, manufacturer of collectible ceramic animal figurines for 70 years, this is the same brand of penguin that appeared in the screen adaptation of Misery.
---
FREE SCHWAG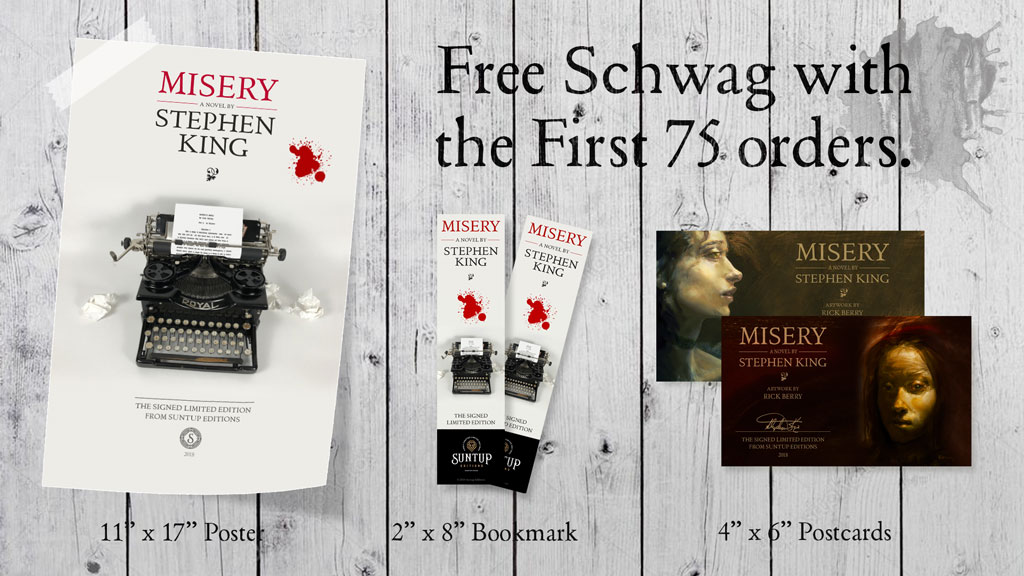 The first 75 private and public pre-orders will receive free promotional goodies.
---
IMAGE GALLERY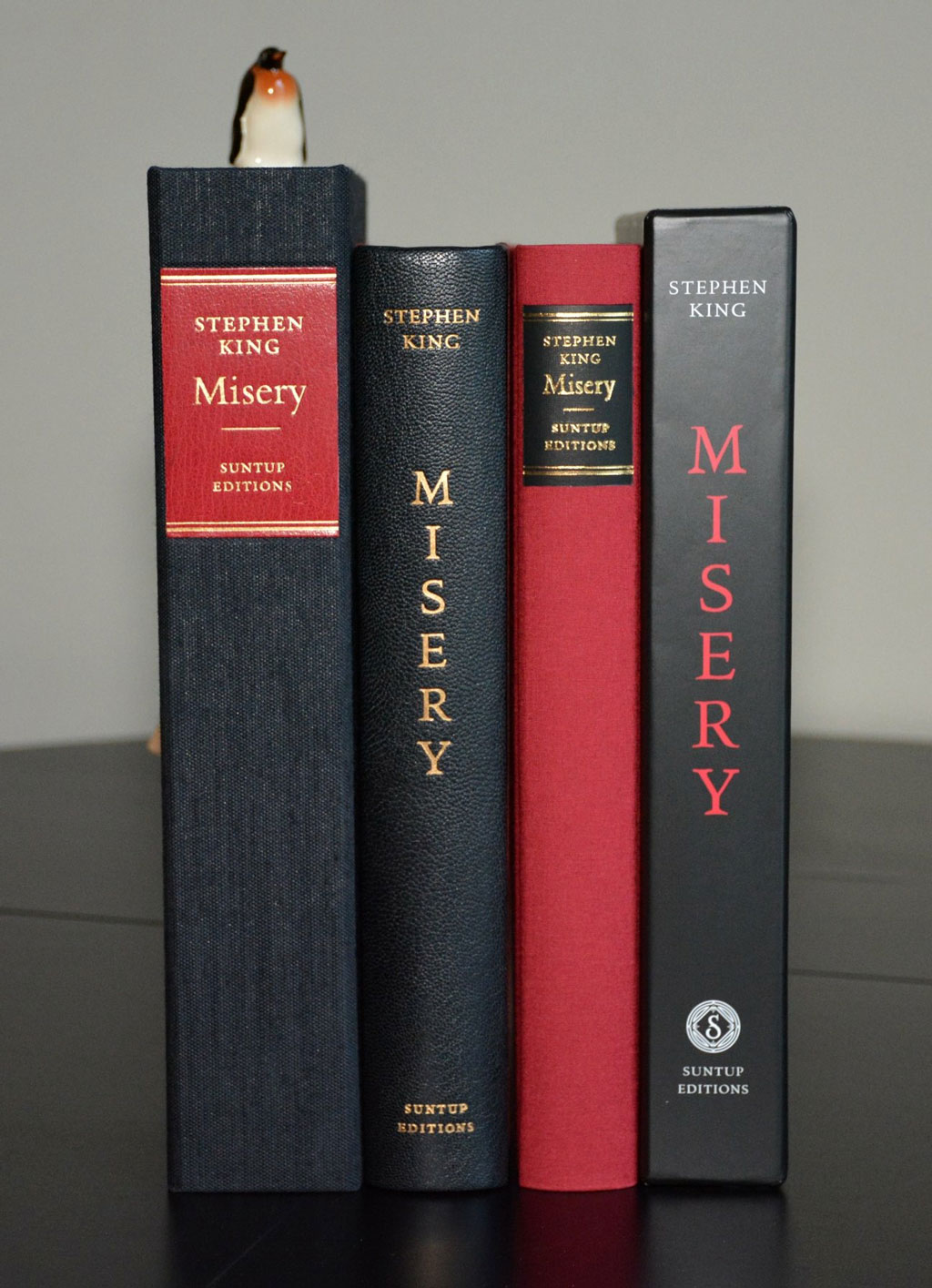 ---
VIDEO TEASER
VIDEO TRAILER
---

Video by Jason Jahnke – https://jasonjohnjahnke.com
Annie Wilkes & Misery Chastain Art © 2018 Rick Berry
Royal 10 Ink Illustrations by Theoretical Part © 2018 Suntup Editions
Gift Enclosure Design and Macro Photography by Catherine Casalino Design
Letterpress Macro Photography © 2018 Marc Weisberg
Published editions may differ slightly from the prototypes and
digital mockups shown in the images.