Legion
William Peter Blatty
Introduction by Michael Peter Blatty
Illustrated by Matt Mahurin
A deeply philosophical mystery filled with suspense and horror, Legion is William Peter Blatty's sequel to The Exorcist.
When a deaf-mute boy is found horribly murdered in a mock crucifixion, Lieutenant Kinderman sees it not only as a crime but as a larger mystery: whether or not a merciful God can exist if He allows such monstrous evil. His investigation leads him to a cast of unusual suspects: An elderly woman who witnessed the crime, a neurologist grieving the loss of his wife, a psychiatrist with a macabre sense of humor, and a mysterious mental patient locked in silent isolation.
As the detective follows a bewildering trail that links these individuals, he confronts a new enigma at every turn. Why does each victim suffer the same dreadful mutilations? Why are two of the victims priests? Is there a connection between these crimes and another series of murders that took place twelve years ago? To discover the answers and solve the case, Lieutenant Kinderman will have to grapple with the ultimate mystery of faith.
Legion was first published in 1983—twelve years after the enormous success of The Exorcist. Critics called the novel "infinitely more suspenseful than The Exorcist" (Los Angeles Times), "mesmerizing and horrifying" (USA Today), and "heart-skipping horror" (Cosmopolitan).
In 1990, William Peter Blatty adapted Legion into The Exorcist III, both writing the screenplay and directing the motion picture.
---
About The Editions
The signed limited edition of Legion by William Peter Blatty is presented in three states: Artist, Numbered and Lettered. The editions measure 6" x 9" and feature six full color illustrations by Matt Mahurin as well as a new exclusive introduction by Michael Peter Blatty. The Numbered and Lettered editions are signed by Michael Peter Blatty and Matt Mahurin, and the Artist edition is signed by Matt Mahurin. The text pages are set in Copernicus and Erler Titling, and are printed offset on Mohawk and Cougar papers.
The Artist edition is limited to 750 copies, and is the only edition to include a dust jacket illustrated by Matt Mahurin. It is a smyth-sewn full cloth binding with foil blocking on the cover and spine. The edition is housed in an embossed paper covered slipcase and is printed offset on archival Cougar Natural. This edition is signed by Matt Mahurin.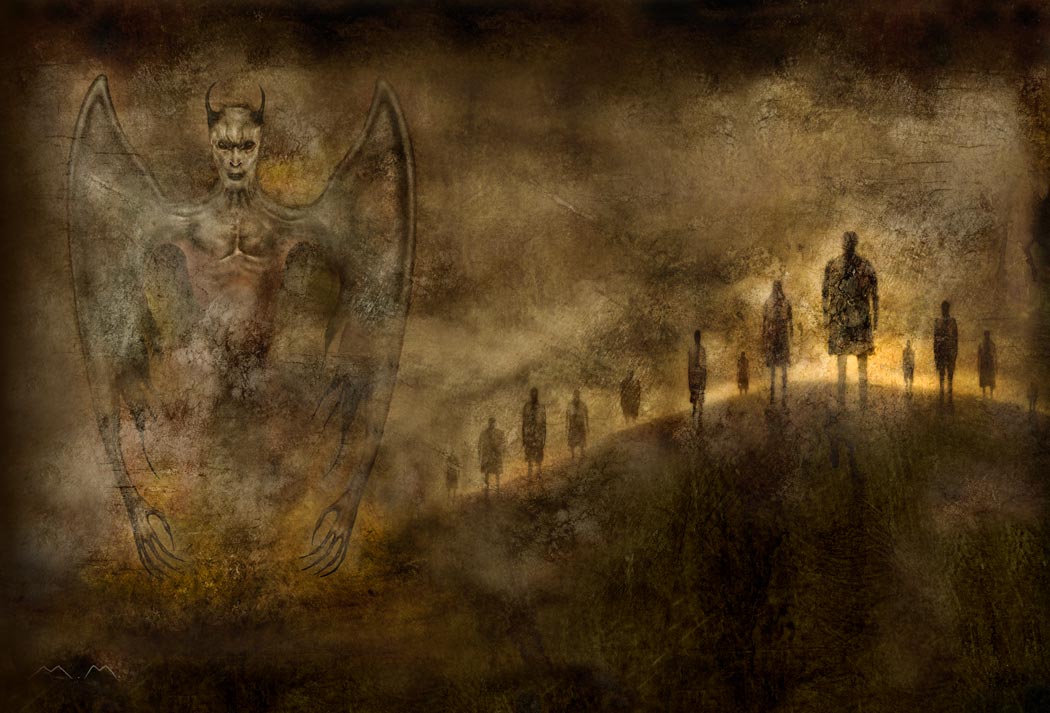 Numbered Edition
The Numbered edition of 250 copies is a quarter goatskin binding with hand marbled paper sides by Claire Guillot. Endsheets are Hahnemühle Bugra and endbands are leather wrapped. The enclosure is a cigar-style box covered in bookcloth with a flocked velour liner and a foil stamped paper spine label. The text pages are set in Copernicus and Erler Titling, and are printed offset on Mohawk Via Vellum paper. The edition is signed by Michael Peter Blatty and Matt Mahurin.
Lettered Edition
The Lettered edition is limited to 26 copies and is a Dorfner style binding after master German bookbinder Otto Dorfner, who developed this structure in the early 20th century. The binding is sewn on supports with goat leather strips laminated to silk, with the boards attached to the textblock by the sewing supports.
The boards are covered in full goatskin with foil blocking on the spine. The tapes on the covers are hidden under leather decors cut from the same goatskin as the cover, and the flyleaves are covered with a suede material on one side. The Gemini symbol is hand-cut from brass by Piotr Czołczyński, and is patinated and attached to the front cover. The clamshell enclosure is full European cloth with a blind debossed cover. The edition is handbound by Jacek Tylkowski in Komorniki, Poland.
The text pages are set in Copernicus and Erler Titling, and are printed offset on Mohawk Via Vellum paper. The edition is signed by Michael Peter Blatty and Matt Mahurin.
About the Collaborators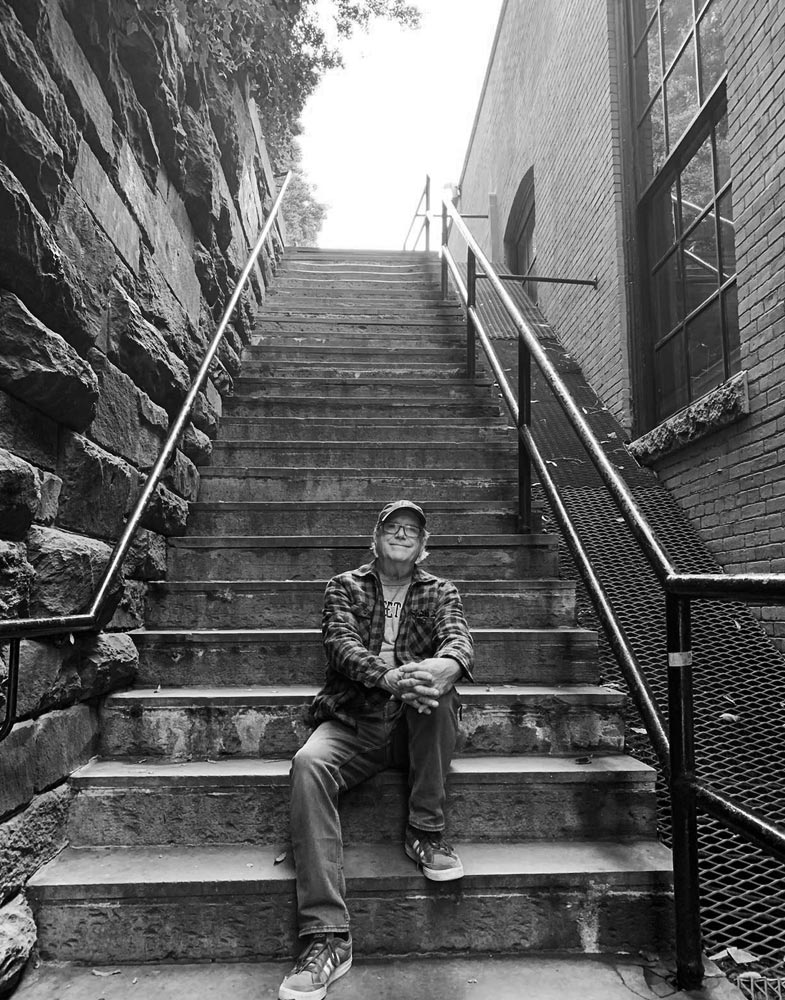 Michael Peter Blatty
Michael Peter Blatty is the eldest son of William Peter Blatty. Born in the Washington D.C. area in 1952 and baptized at Holy Trinity Church in Georgetown where key scenes in both The Exorcist and Legion are set. Like his father, he received his degree in English Literature from Georgetown University. An enthusiast of his father's work from an early age, he was with him in his study throughout much of the composition of The Exorcist and was the first to read the completed novel. In 1972, while a student at Georgetown University, Michael accompanied his father during filming of the novel in New York and Washington D.C. He can be briefly seen in the role of a student protester early in the film. The father of four boys, Michael lives with his wife and youngest son in the Pacific Northwest where he has recently completed what he believes will be the definitive work on the genesis and meaning of his father's most celebrated novel.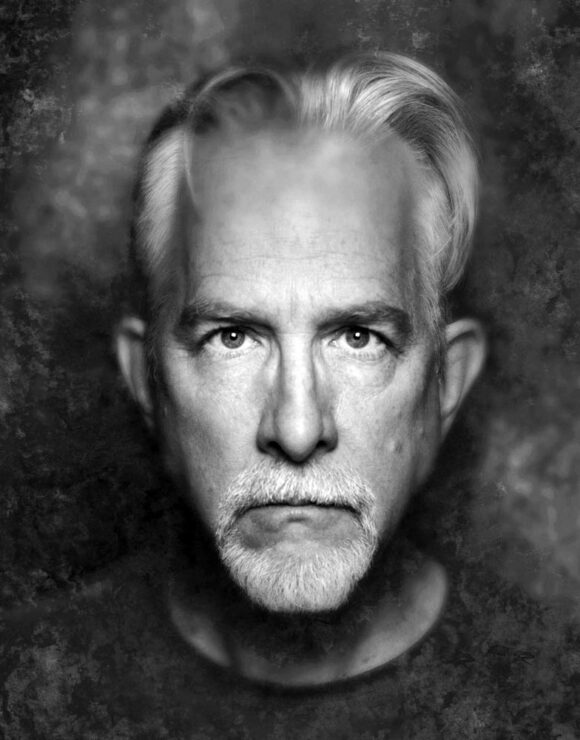 Matt Mahurin
Matt Mahurin is the creator of political illustrations for TIME, Newsweek, Mother Jones, Rolling Stone, and The New York Times, and a recipient of the Gold and Silver Medals from The Society of Illustrators. He has created photographic essays on a wide variety of subjects including the homeless, AIDS, the Texas prison system and mental hospitals, and has published three books of fine art photographs. He has photographs in the permanent collection of the Metropolitan Museum of Art. Mahurin has also directed music videos for U2, REM, Tracy Chapman, Sting, Ice-T, Peter Gabriel, Metallica, David Byrne, Joni Mitchell, Tom Waits—and the documentary I Like Killing Flies selected to the Sundance Film Festival and New York's Museum of Modern Art.
---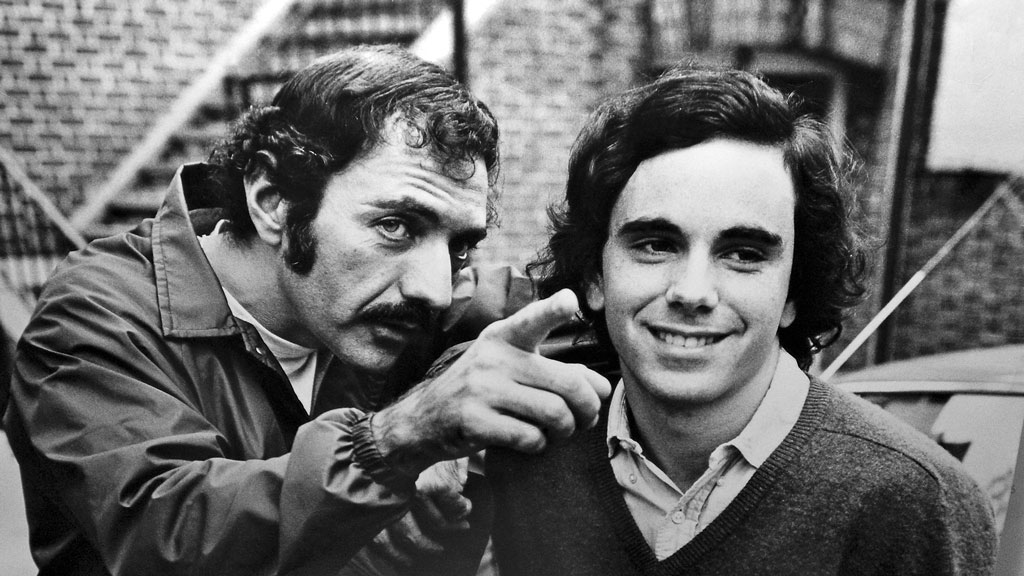 ---
Matching Numbers & Letters
A Matching Pre-Order email is sent to owners of our previous publication, Edgar Allan Poe: Poetry and Tales with a designation of 1-250 at 9:00 A.M. PT on the day of announcement. If you did not receive the email, contact us here. If your order is not received before the deadline, your designated number or letter will be assigned to the new owner.
---
Order Limits
Please be aware of the order limits for our editions. You can read more about this in the Order Limits article on our support site.
---
Illustrations by Matt Mahurin
Published editions may differ slightly from mockups and prototype designs.
Illustrations © 2022 by Matt Mahurin.
Lettered edition photography by Yegor Malinovskii.
*Payment Plan Options: Learn more
here
.