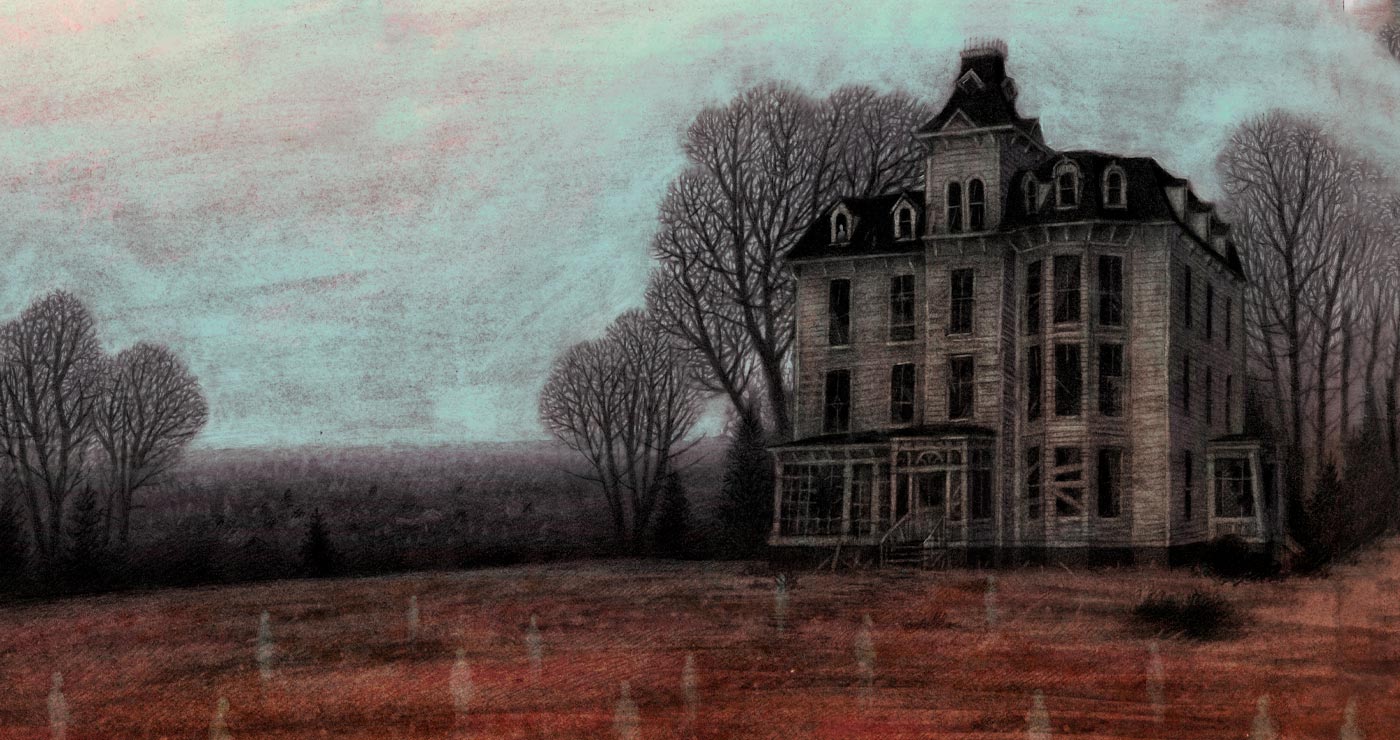 If You See Her
Ania Ahlborn
With a new introduction by the author
Illustrated by Babs Webb
A brutal tale of haunting and possession, If You See Her by Ania Ahlborn is the story of teenage friends and the tragedy that casts its shadow over their adult lives.
The house on Old Mill Road has stood in an open field for longer than Jesse Wells has been alive, its crooked windows and jutting turret tormenting the kids of Warsaw, Michigan the way only a haunted house knows how. Everyone imagines that something terrible lurks within the house's abandoned rooms—especially Jesse and his two closest friends, Casey and Reed. But when Reed chooses the house as a backdrop for his own suicide, childhood ghost stories are transformed into a nightmare that sends Jesse into a downward spiral of grief.
Nearly twenty years later, Jesse stands on the collapsing steps of the house that snatched away his best friend. Casey has asked him to revisit their old demons, if only to help them find closure that's long overdue. But tragedy finds them once more, and Jesse is left forever changed. Now, left to cope with the disaster that has become his life, Jesse must unravel the mystery behind the house that has terrified him since he was a boy. To fail is to lose everything he has left, but success might come at an even higher price.
A novel steeped in childhood trauma, grief and aching loss, Ania Ahlborn seamlessly blends the supernatural with real-life horror in one of her darkest novels.
---
About the Editions
This is the first signed limited edition of If You See Her by Ania Ahlborn. It is presented in three states: Classic, Numbered and Lettered. The editions measure 6" x 9" and feature six full color illustrations by Babs Webb, as well as a new exclusive introduction by the author. The text pages are set in Salden types, and all editions are signed by Ania Ahlborn and Babs Webb.
The Classic edition is limited to 1000 copies signed by Ania Ahlborn and Babs Webb. In addition to the 6 full color interior illustrations, this is the only edition that includes illustrated endsheets as well a wraparound dust jacket by Babs Webb. It is a smyth-sewn, full cloth binding with two-hits foil stamping. The edition is printed offset on Cougar Natural Vellum paper, and is housed in a slipcase covered in an embossed dyed-through paper.
Numbered Edition
The Numbered edition of 350 copies is a quarter cloth binding with illustrated paper sides. The edition includes a Zanders Elephant Hide paper dust jacket, which has been foil blocked and die-cut to create an oval "keyhole" revealing the illustrated boards beneath it.
It is housed in a custom-made Walnut & Maple wood box with an engraved lid. Endsheets are black Hahnemühle Bugra, and the edition is printed offset on Mohawk Via Vellum paper. It is signed by Ania Ahlborn and Babs Webb.
Lettered Edition
The Lettered edition is limited to 26 copies lettered A–Z and is a Bradel binding with a leather spine, and Indigo Cave Paper over boards which is foil stamped on the front cover. The Cave Paper is handmade by Zoë Goehring in Tucson, Arizona and being handmade, no two sheets look exactly alike.
Endsheets are hand marbled for this edition by Claire Guillot in France and the edition is housed in a clamshell enclosure covered in a two-toned bookcloth with a flocked velour lining. An original sketch by the artist is included with each copy. This edition is printed offset on Mohawk Superfine and is signed by Ania Ahlborn and Babs Webb.
About the Artist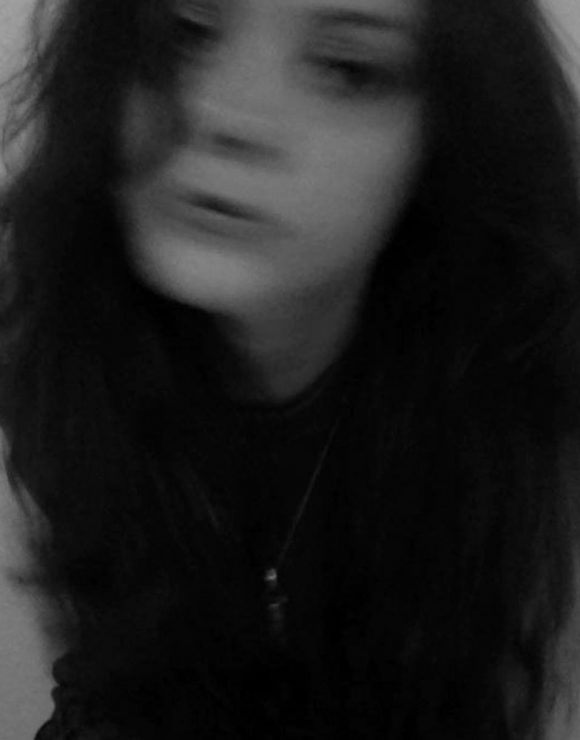 Babs Webb
Babs Webb is a Colorado-based dark fantasy artist with an affinity for the occult. Through strongly symbolic visuals, she strives to convey the visceral emotions that push the boundaries of our humanity; a shrewd clash of psychology and fantasy.
---
Matching Numbers & Letters
A Matching Pre-Order email is sent to owners of our previous publication, The Outsiders at 9:00 A.M. PT on the day of announcement. If you did not receive the email, contact us here. If your order is not received before the deadline, your designated number or letter will be assigned to the new owner.
---
Order Limits
Please be aware of the order limits for our editions. You can read more about this in the Order Limits article on our support site.
---
Illustrations by Babs Webb
Published editions may differ slightly from mockups and prototype designs.
Illustrations © 2022 by Babs Webb
*Payment Plan Options: Learn more
here
.