Horns
With a New Introduction by Joe Hill

We are delighted to announce the upcoming publication of
a fine press limited edition of Horns by Joe Hill.
---
"It was something… the way a person's life picked up speed, the way a life was like a bullet aimed at one final target, impossible to slow or turn aside, and like the bullet, you were ignorant of what you were going to hit, would never know anything except the rush and the impact."
— Joe Hill, Horns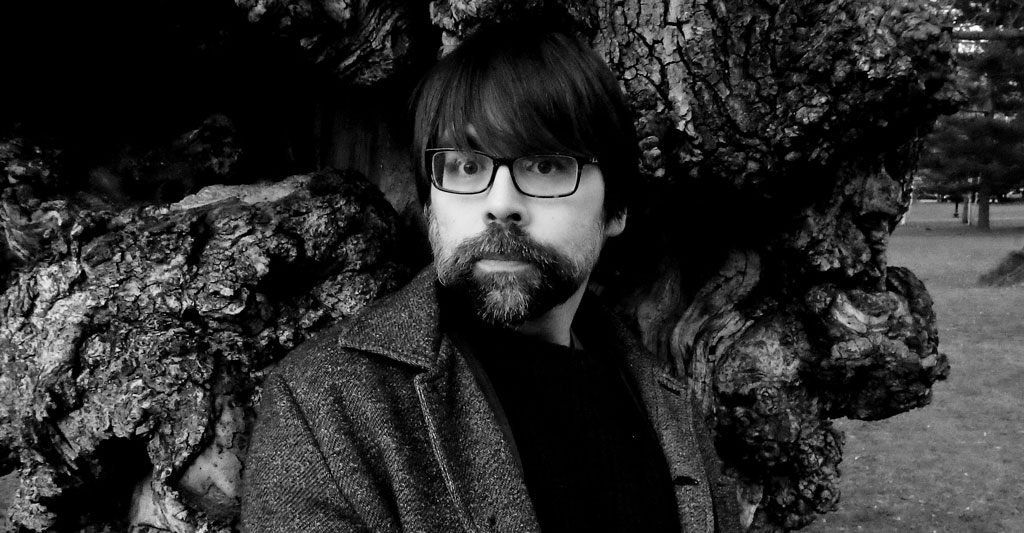 DARK FANTASY NOVEL originally published in 2010, Horns is the book with which TIME Magazine proclaimed, "Joe Hill has emerged as one of America's finest horror writers." Horns follows the story of Ig Parish. After the brutal murder of his girlfriend Merrin Williams, a grief-stricken Ig awakens one morning to find horns growing out of his head. Ig soon discovers the horns hold a mysterious power that forces people to reveal their deepest and darkest secrets to him as he defends his innocence and fights to avenge the death of his one true love.
Horns was nominated for a Bram Stoker Award and hailed by the Los Angeles Times as "a richly nuanced story. Fire and brimstone have rarely looked this good." In 2013, the novel was adapted into a film starring Daniel Radcliffe, which made its debut at The Toronto International Film Festival before receiving a theatrical release on October 31, 2014.
---
ABOUT THE EDITION
This is the first North American signed limited edition of Horns, and it is presented in three states: An Artist Gift edition, a Numbered edition and a Lettered edition. All three measure 6" x 9" and feature twelve full-color illustrations by Magdalena Kaczan. The editions are signed by Joe Hill and Magdalena Kaczan, and all editions include a new introduction by Joe Hill.
---
"I am so pleased to be doing an edition of Horns by Suntup Editions. Their books are remarkable."
— Joe Hill
---
Numbered Edition
The Numbered edition is limited to 265 copies, the first 250 of which are for sale and numbered in black. The remaining 15 copies are numbered in red and are reserved for private distribution. It is a Bradel binding with Japanese cloth boards, and a genuine snakeskin spine. Endpapers are Hahnemühle Bugra, and the edition is printed letterpress on Mohawk Superfine paper. It is housed in a custom two-piece die-cut enclosure, covered in Japanese cloth.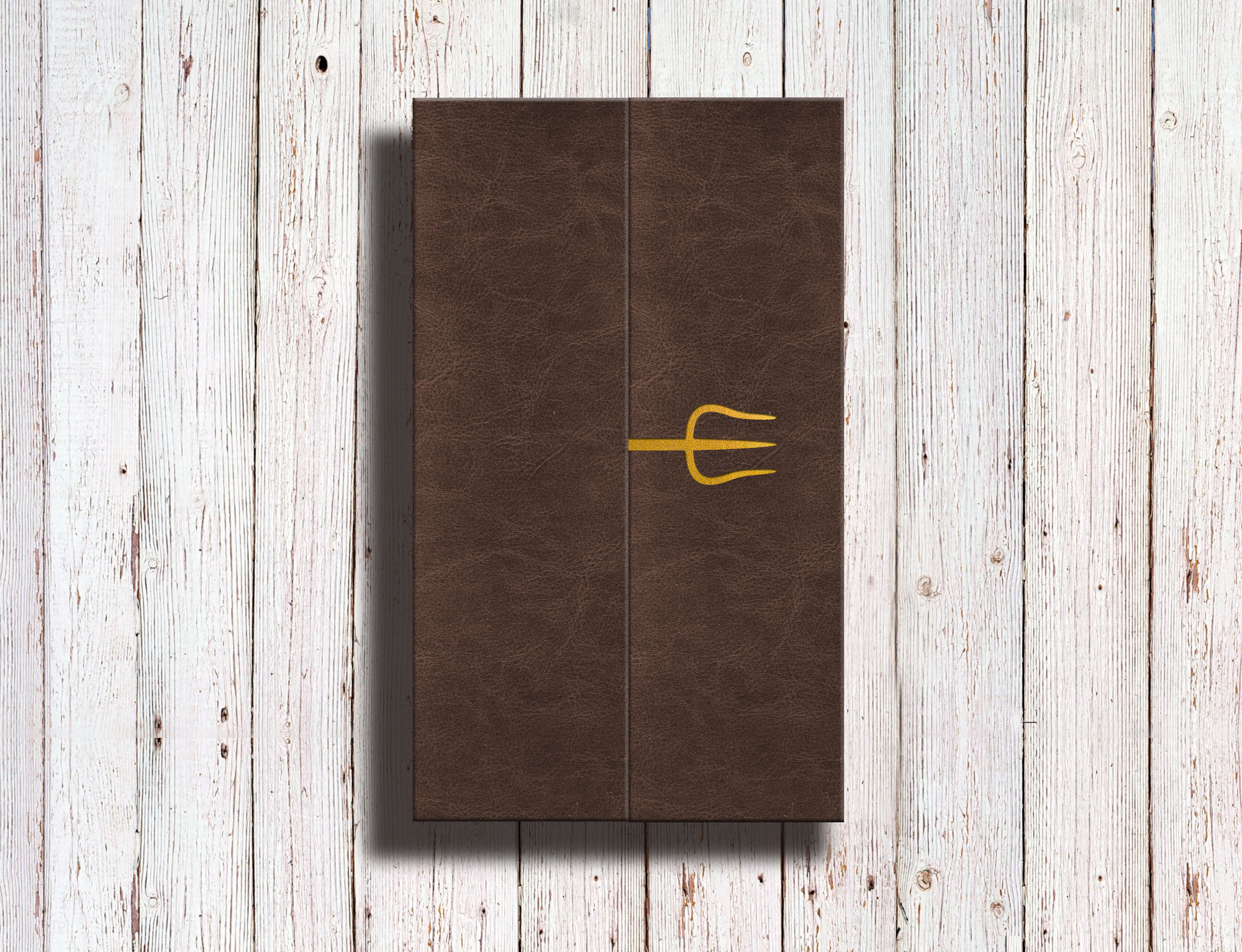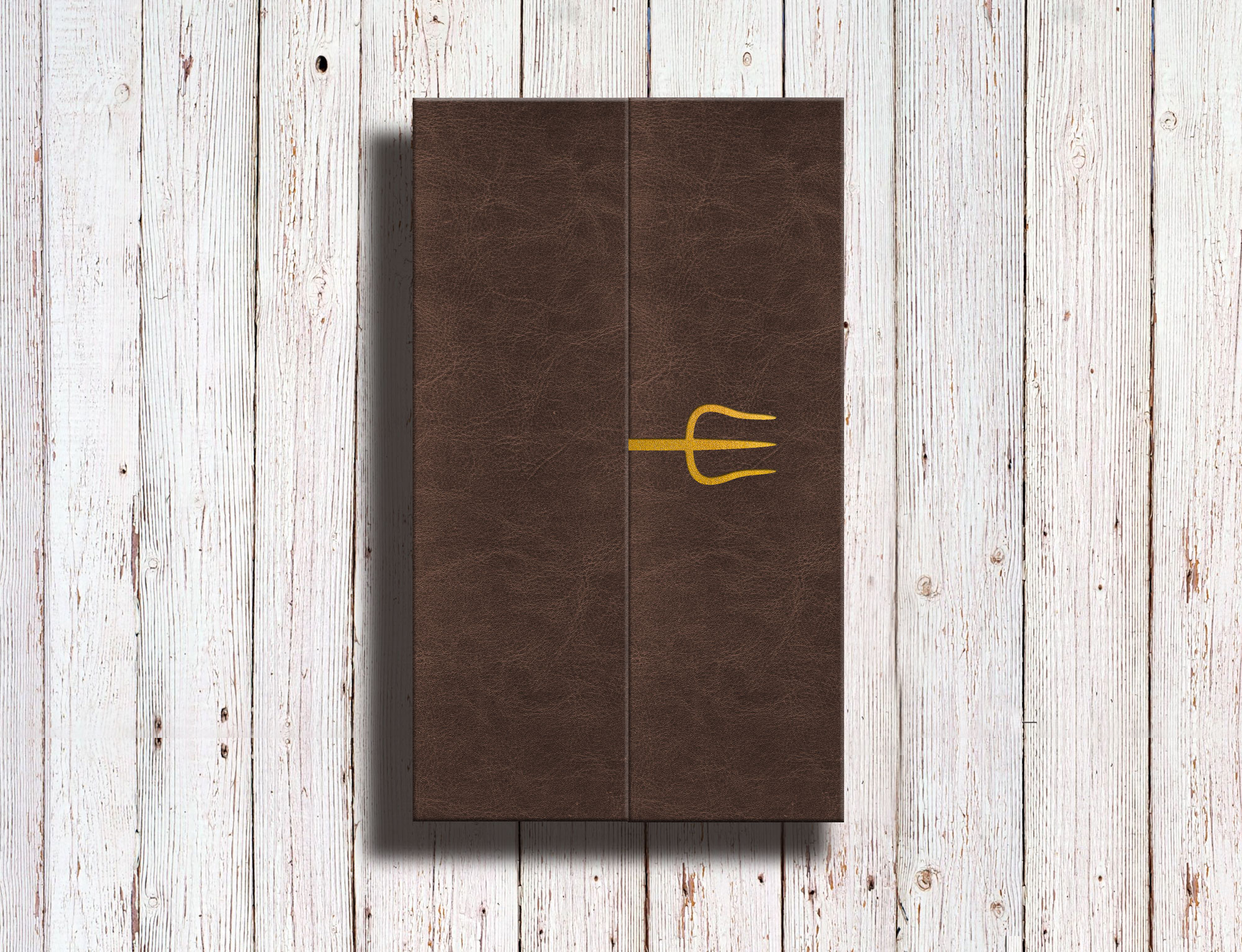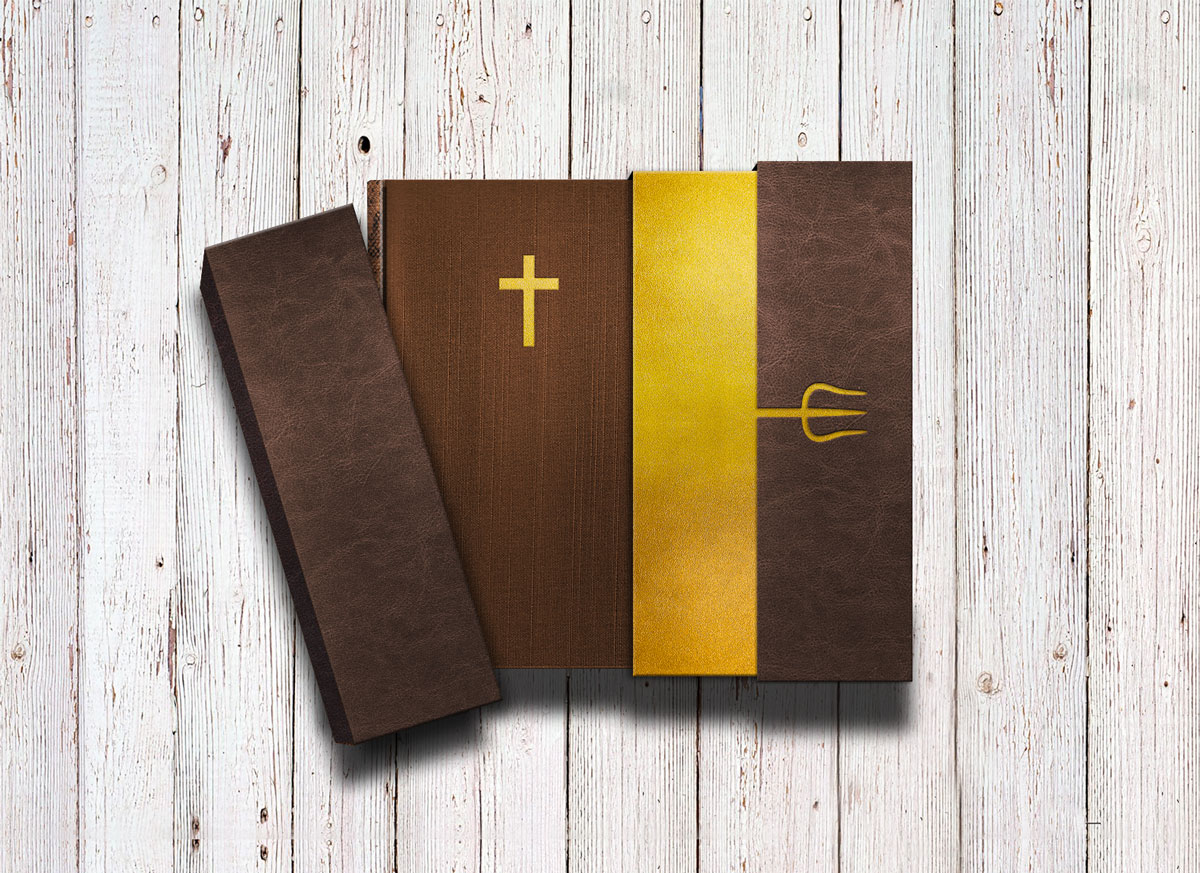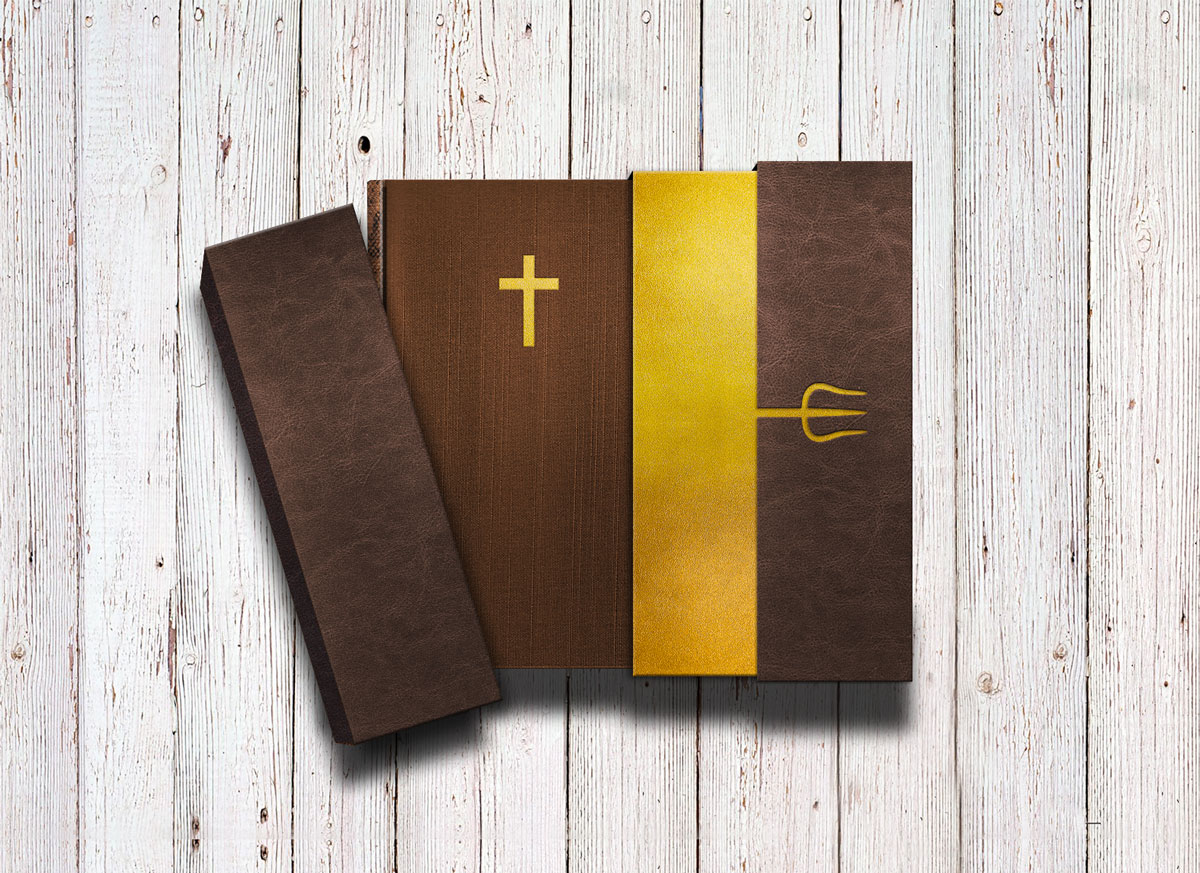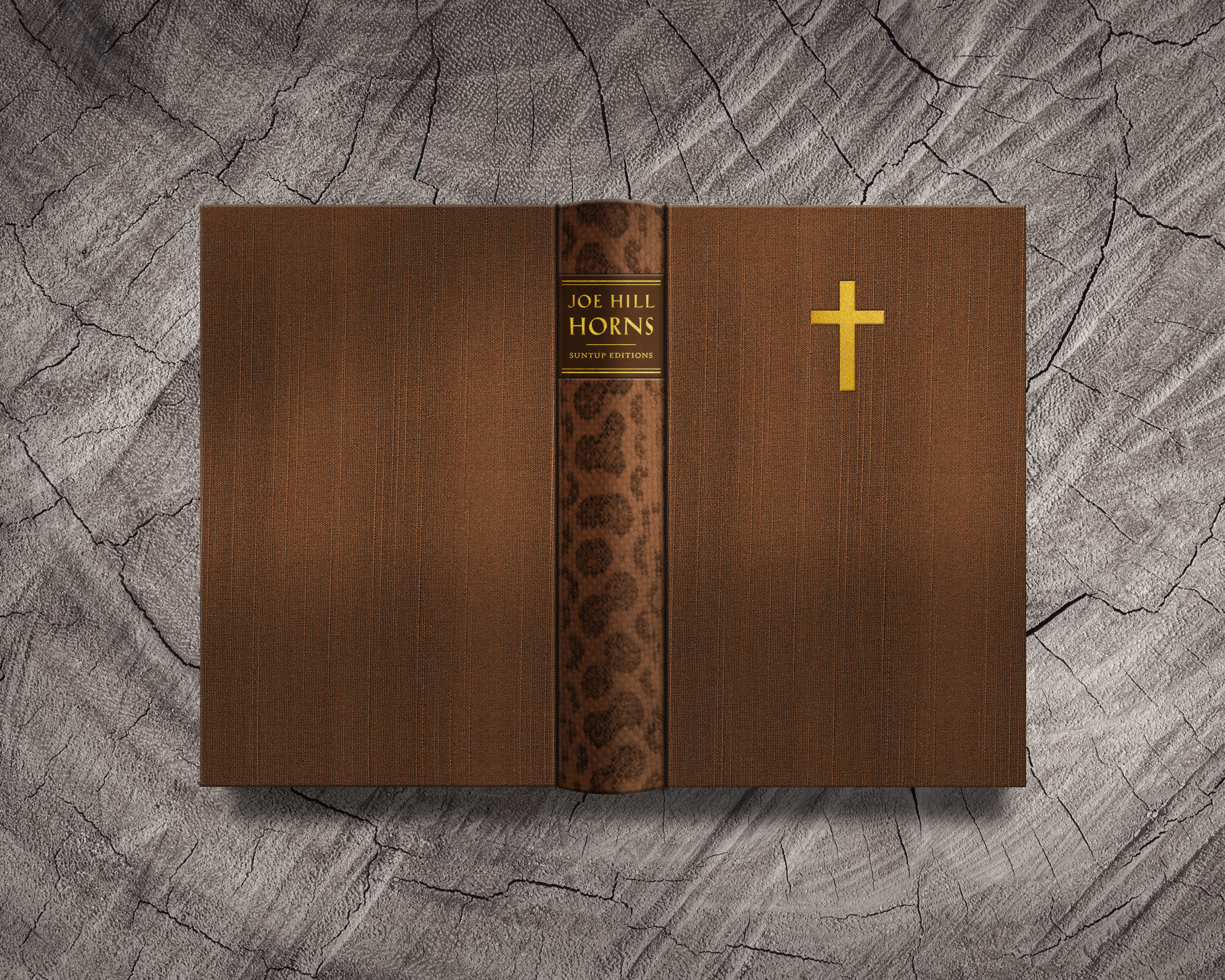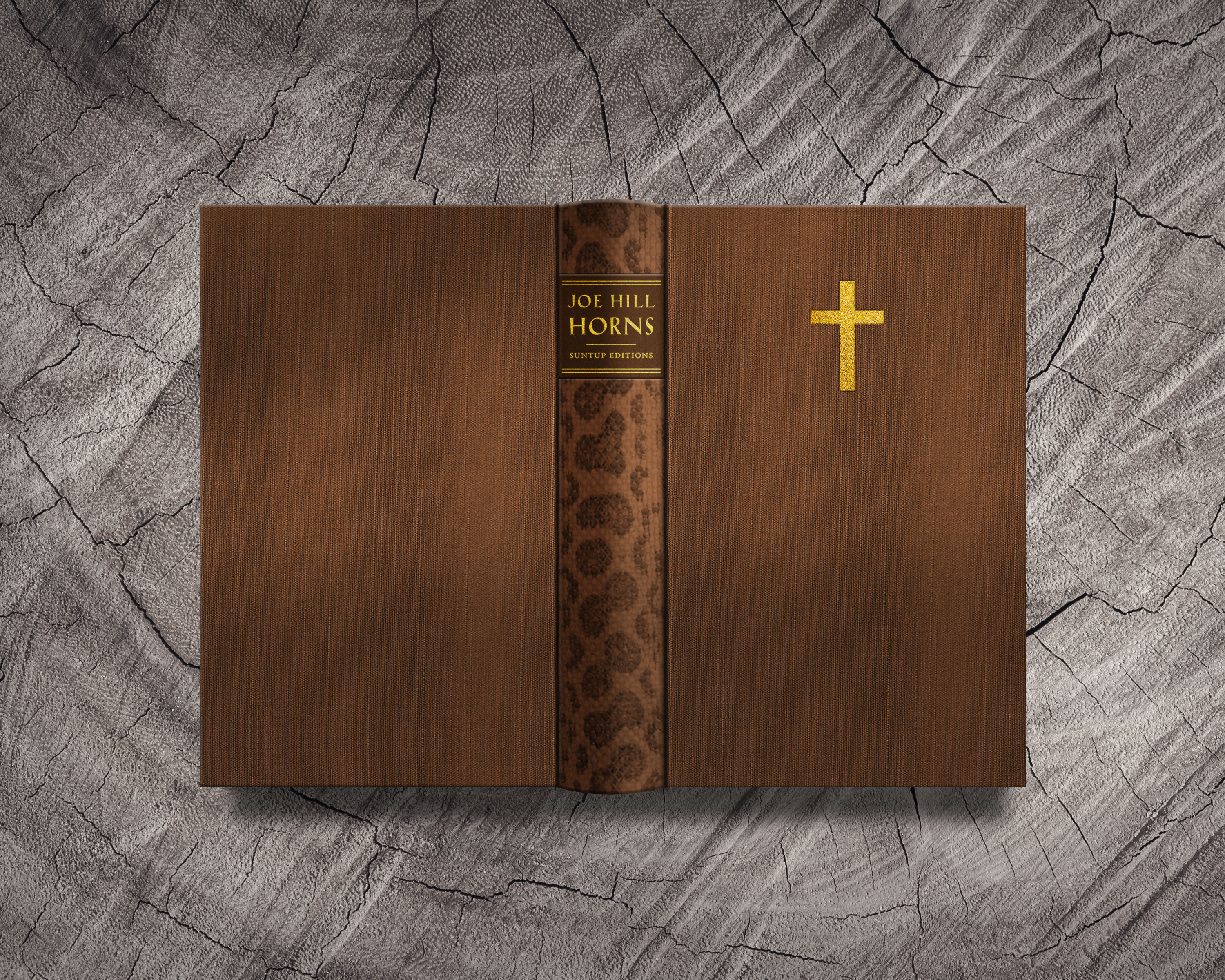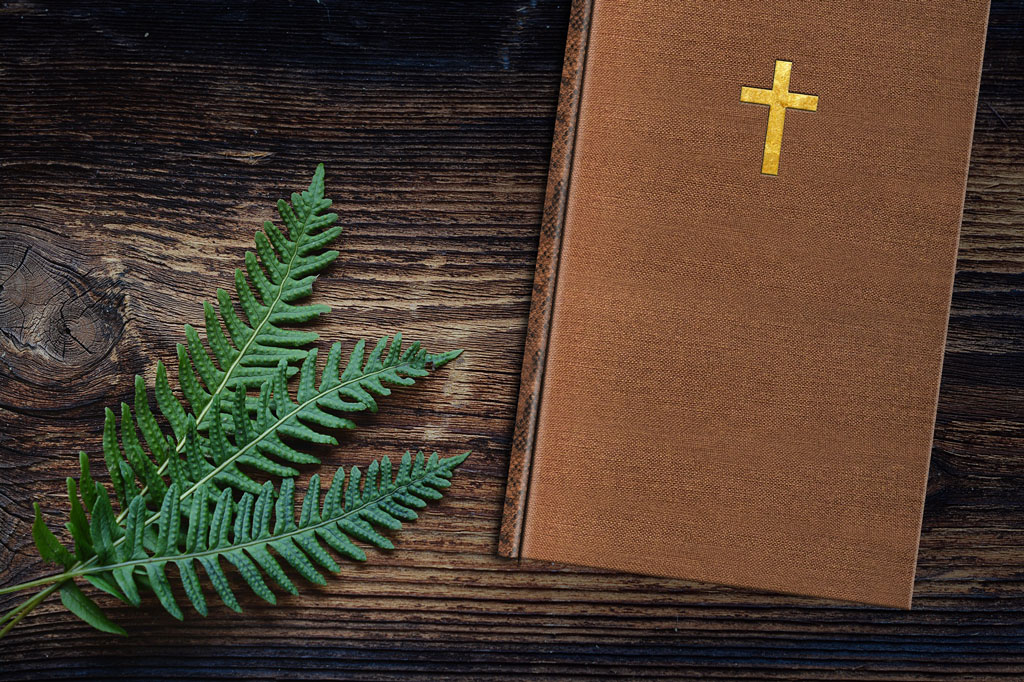 ---
Lettered Edition
The lettered edition is limited to 26 copies for sale, lettered A-Z in Morse code and printed letterpress on Rives cotton paper. It is quarter bound in leather with crushed silk boards. A 14-karat gold cross is inset into the cover, with the chain of the cross foil stamped in gold. The edition features gilded page edges and three custom pitchfork-shaped bands across the leather spine. Endpapers are handmade in India with metallic gold and silver on a base of 100% cotton rag. The book is housed in a handmade rough-sawn pine box with a black velvet-lined bookbed, and is designed to resemble the underside of a treehouse with a trapdoor opening.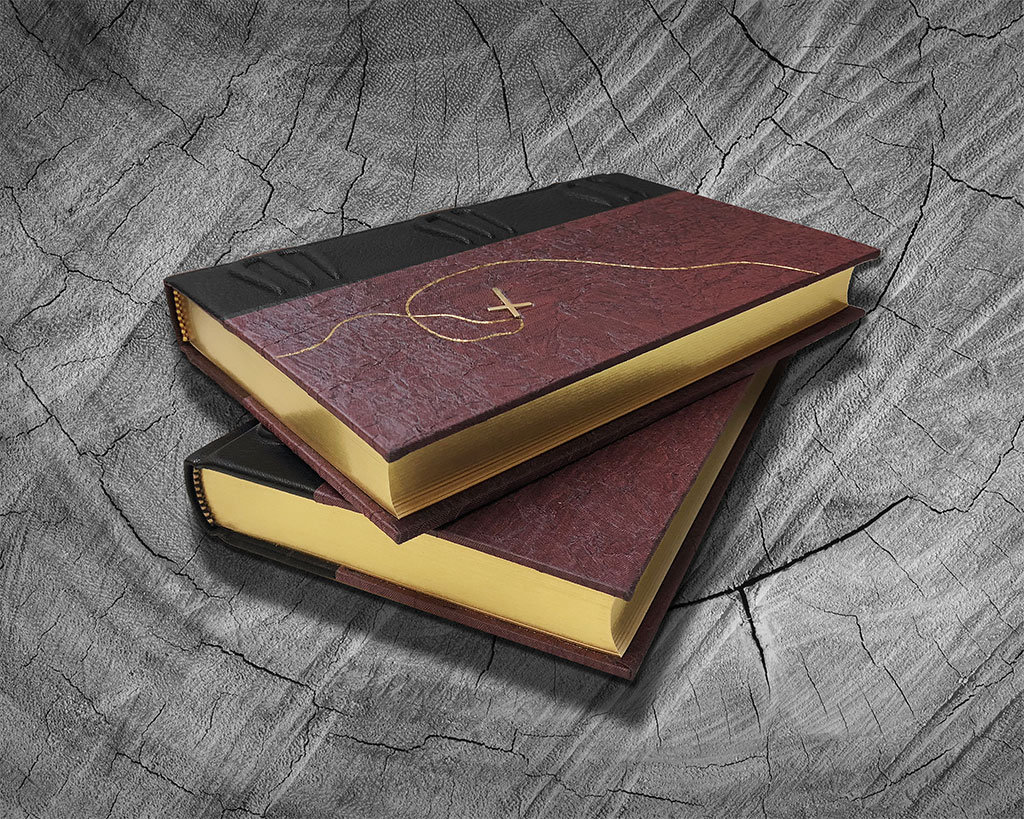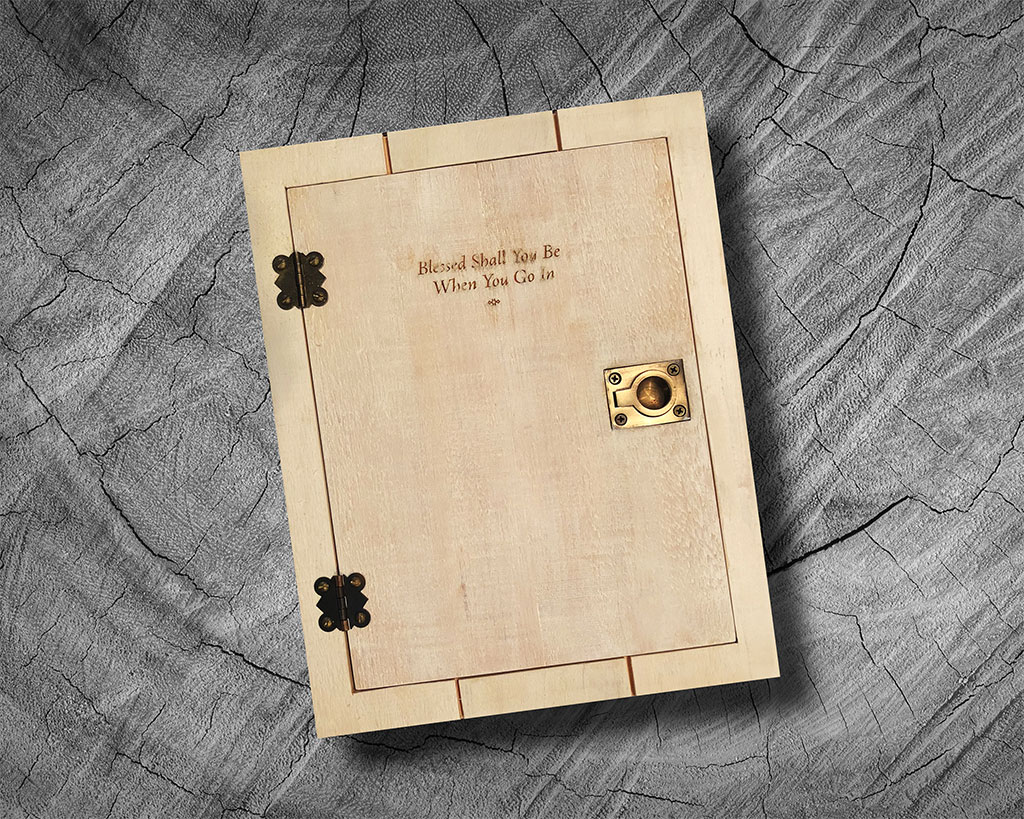 ---
Artist Gift Edition
Signed by Joe Hill and artist Magdalena Kaczan, the Artist Gift edition is limited to 1000 copies and features a dust jacket with stunning wrap-around artwork by Kaczan. It is a full cloth smyth-sewn binding with two-hits foil stamping, and is the only edition of the three with the wrap-around dust jacket art. The book is printed offset, and is housed in a custom printed slipcase.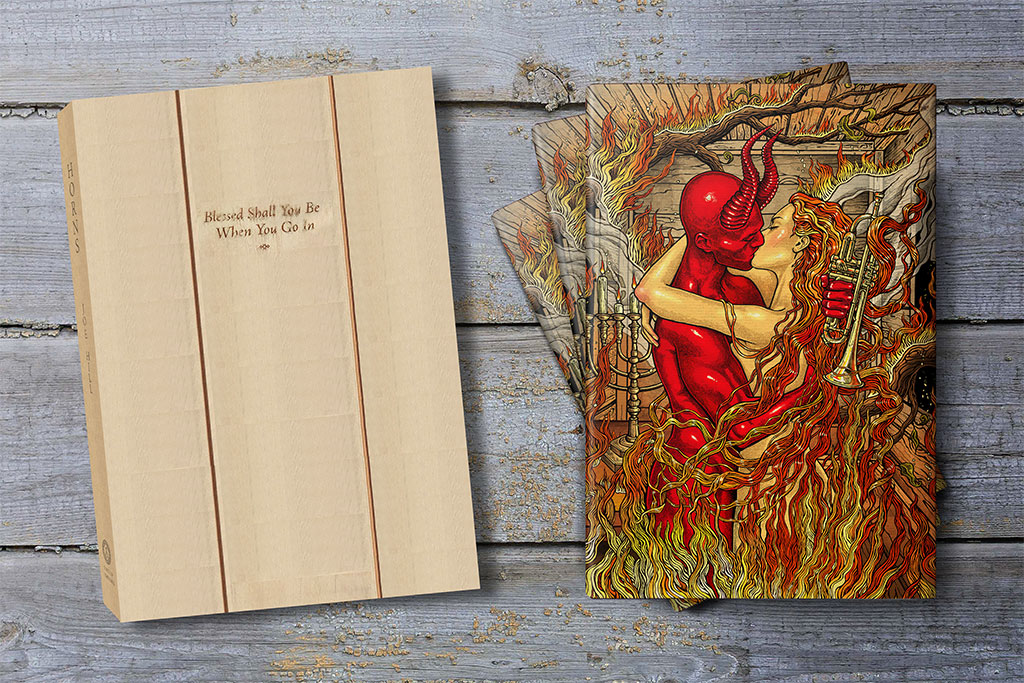 "Artist Magdalena Kaczan's artwork just about glows on the page. There's something about her style — dreamy, vulnerable, rippling with texture…"
— Joe Hill
---
THE MORSE CODE BOOKLET
Included with the Lettered edition of Horns is a 12 page hand-stitched booklet featuring Merrin's letter to Ig, presented in Morse code. The front cover is hand-lettered and printed letterpress on Hahnemühle Bugra paper with French flaps.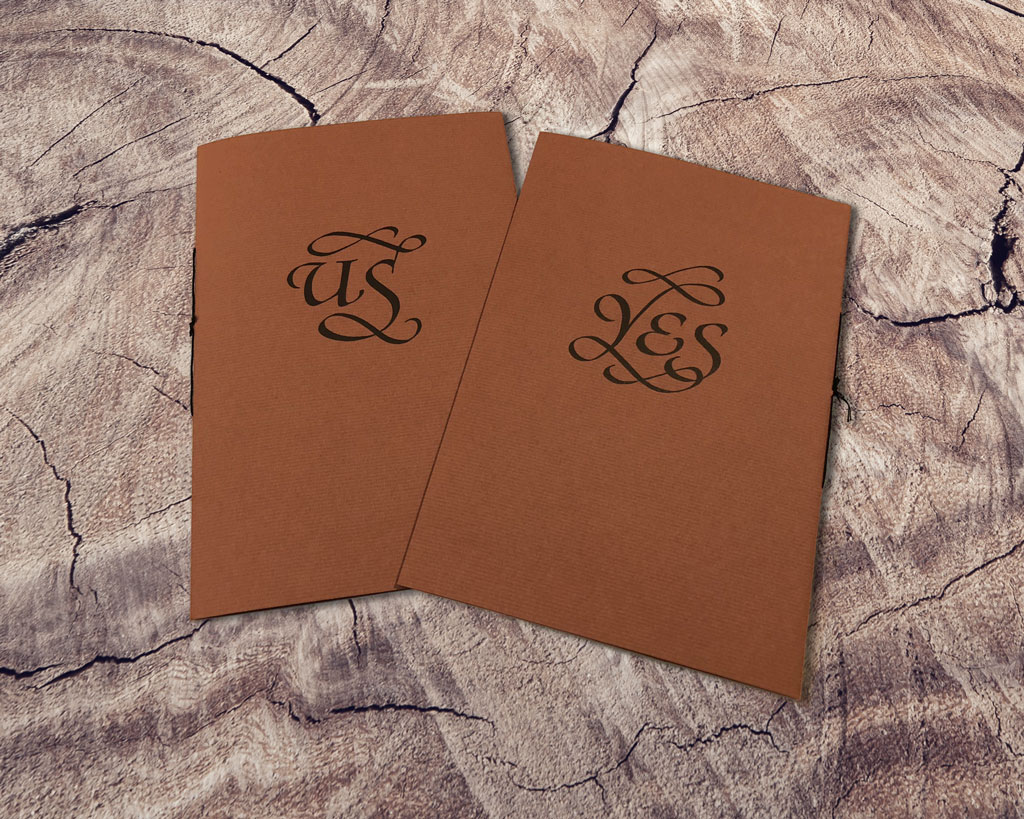 ---
THE HORNS PROMO KIT
Included with every order of the Numbered and Lettered editions is this limited promotional artwork kit, showcasing some of the gorgeous illustrations from Magdalena Kaczan. Included is a full-color 6″ x 9″ print, a 4″ x 6″ postcard and a deluxe, oversized UV coated 2.5″ x 8.5″ bookmark, all packed inside a gold metallic printed envelope. Artist Gift Edition orders will receive the deluxe bookmark.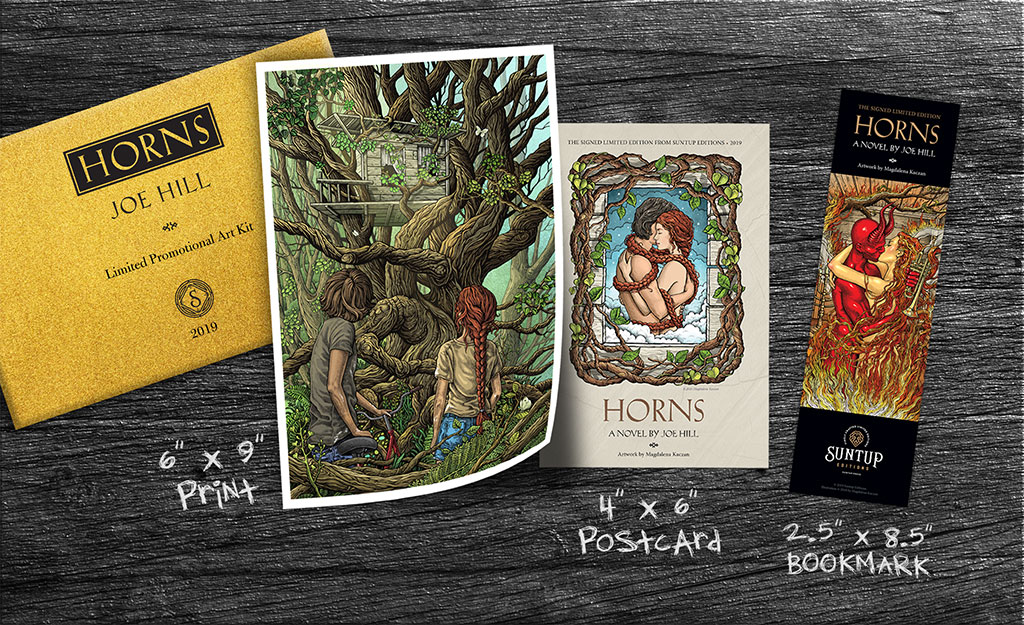 ---
THE HORNS ARC POSTCARD CONTEST
Who can remember sending postcards in the mail, before the days of the internet? Ah, the good old days. We are giving away a Horns Advance Review Copy to three randomly selected orders for any of the editions.
To enter, send us a postcard! Write your name and address on the card, include your order #, and drop it in the mail. Get creative, and send us a postcard from your hometown, or grab a cool vintage one off eBay. Entries must be postmarked no later than December 15th, 2018 and should be mailed to: Suntup Editions, 6789 Quail Hill Parkway #521, Irvine, CA 92603, USA. One entry per order.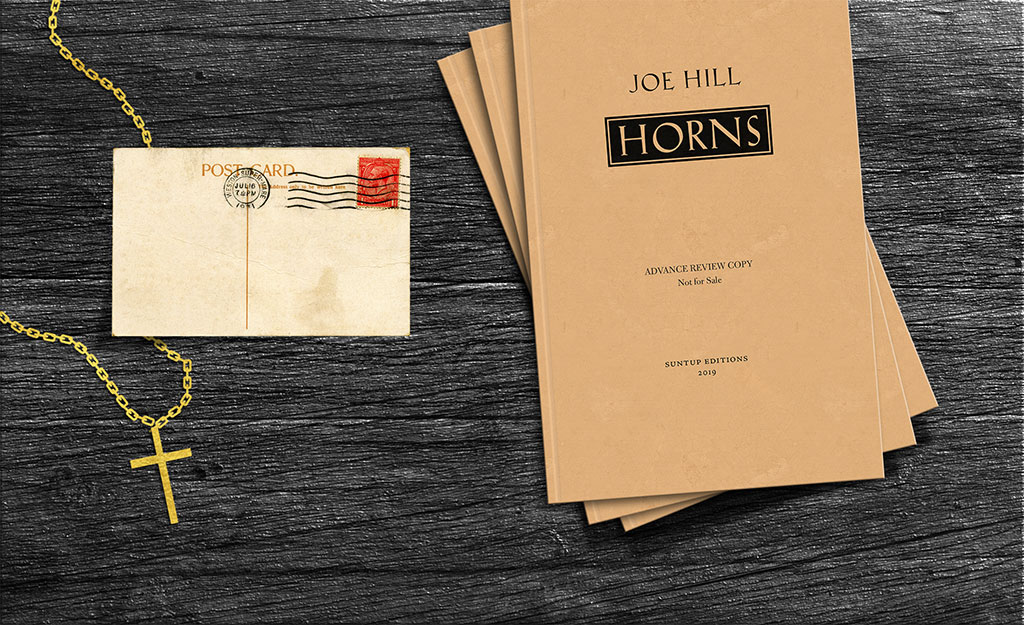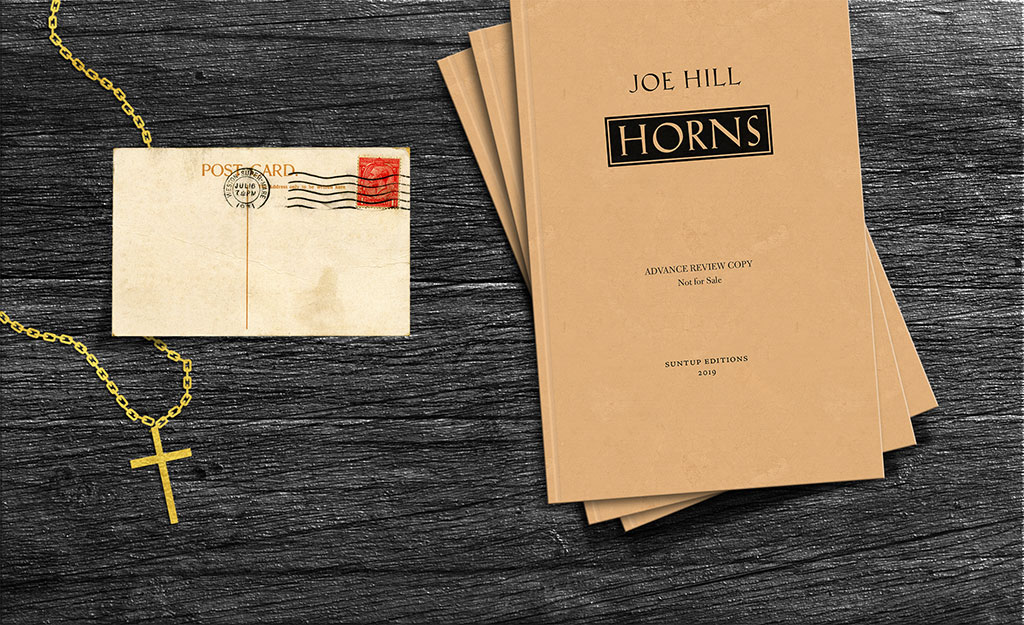 ---
ABOUT THE AUTHOR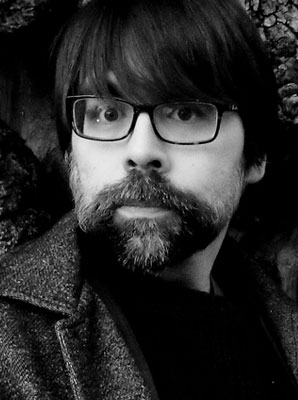 Joe Hill is the #1 New York Times Bestselling Author of The Fireman, NOS4A2, Heart-Shaped Box, and Horns. His book of short stories, 20th Century Ghosts, won the Bram Stoker Award and British Fantasy Award for Best Collection. He earned the Eisner Award for Best Writer for his long-running comic book series, Locke & Key, featuring the art of Gabriel Rodriguez.
---
ABOUT THE ARTIST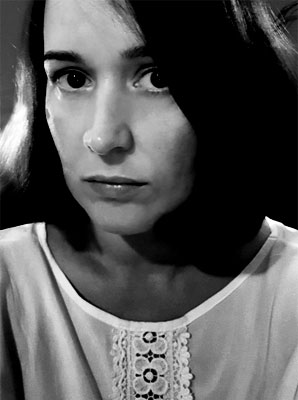 Magdalena Kaczan is an emerging artist from Krakow, Poland. She studied art at Maria Curie-Skłodowska University and Jan Matejko Academy of Fine Arts. Although Lena is not currently working full-time in her chosen profession, she spends a good deal of time living creatively by taking on commissions, such as the cover she created for Summerlong by Peter S. Beagle, and making fan art for friends. Lena draws in ink, pens and fineliners, and then processes the drawings digitally.
---
Publication: Summer 2019
Download the Prospectus
Artist Gift Edition

ISBN: 978-1-7328448-0-3
Publication price: $85
Numbered Edition

ISBN: 978-0-9988649-8-3
Publication price: $675
(Payment plan available:
Four payments of $168.75*)
Lettered Edition

ISBN: 978-0-9988649-9-0
Publication price: $2,995
(Payment plan available:
Four payments of $748.75*)
WHAT MAKES OUR EDITIONS DIFFERENT?
There is a clear distinction between a book that is mass produced, and one that is a finely crafted book. Our Limited and Lettered editions are handbound, one at time, and we go to great expense to utilize only the finest materials available. Most of our editions are printed letterpress, which is the printing method perfected by Gutenberg, who used it to produce the first book printed from moveable type in the West, the now-famous Gutenberg Bible.
The mission of our press is to publish finely crafted limited editions, by collaborating with some of today's leading writers, artists, designers, printers and bookmakers to create an edition that is itself, an art object. By incorporating elements of the story into the design and production of the books, and enclosures, our editions offer a unique reading experience.
ABOUT FINE PRESS EDITIONS
The Fine Press movement began in the late 19th century, when William Morris decided to produce books as they did before the advent of the printing press for mass publication. The movement represented a rejection of the cheap mechanized book-production methods which developed in the Victorian era.
Fine press books were made using high-quality materials, in very small numbers, and were often bound by hand. A great deal of attention was given to page and type design, illustration and binding, in order to produce a unified and cohesive whole where all of the elements work together.
Our editions are made in the tradition of this Fine Press movement.
HOW TO ORDER
Horns will be available for public pre-order on Sunday September 30, 2018 at 9AM Pacific, at which time the order buttons above will be activated. You may also visit shop.suntup.press directly to order.
A payment plan of four monthly payments is available for the Numbered and Lettered editions, or any order over $500. If you decide to pay with the installment plan, you can save time at checkout by registering your Partial.ly account in advance by clicking here. (This is the service we use to manage the installment payments.) If you already have an account, there is no need to register again.
Lifetime subscribers do not need to place an order.
Please note: When placing your order, we are not able to put a hold on items that are in the cart while you are checking out.
---
MATCHING NUMBERS & LETTERS
Owners of our previous publication (The Haunting of Hill House) will have first refusal rights on Horns. A private pre-order link will be sent to previous owners no later than 12pm Pacific on Friday, September 28, 2018. If you do not receive the link by then, please contact us here.
If you purchased The Haunting of Hill House from the original owner pre-publication, and you would like to order during the private pre-order period, please submit this form.
Your order must be placed before 9am Pacific on Sunday, September 30th, 2018, at which time ordering will be opened up to the public. If you own Misery, and you passed on The Haunting of Hill House, you may order during the public pre-order.
---
SALE OF BOOKS ON SECONDARY MARKET
If you are a buyer or seller of one of our editions on the secondary market, please be aware that all orders will be shipped to the original buyer. If you purchase a book from a current owner prior to publication, it is your responsibility to make sure that the selling party ships you the book once it has been released and delivered to them.
---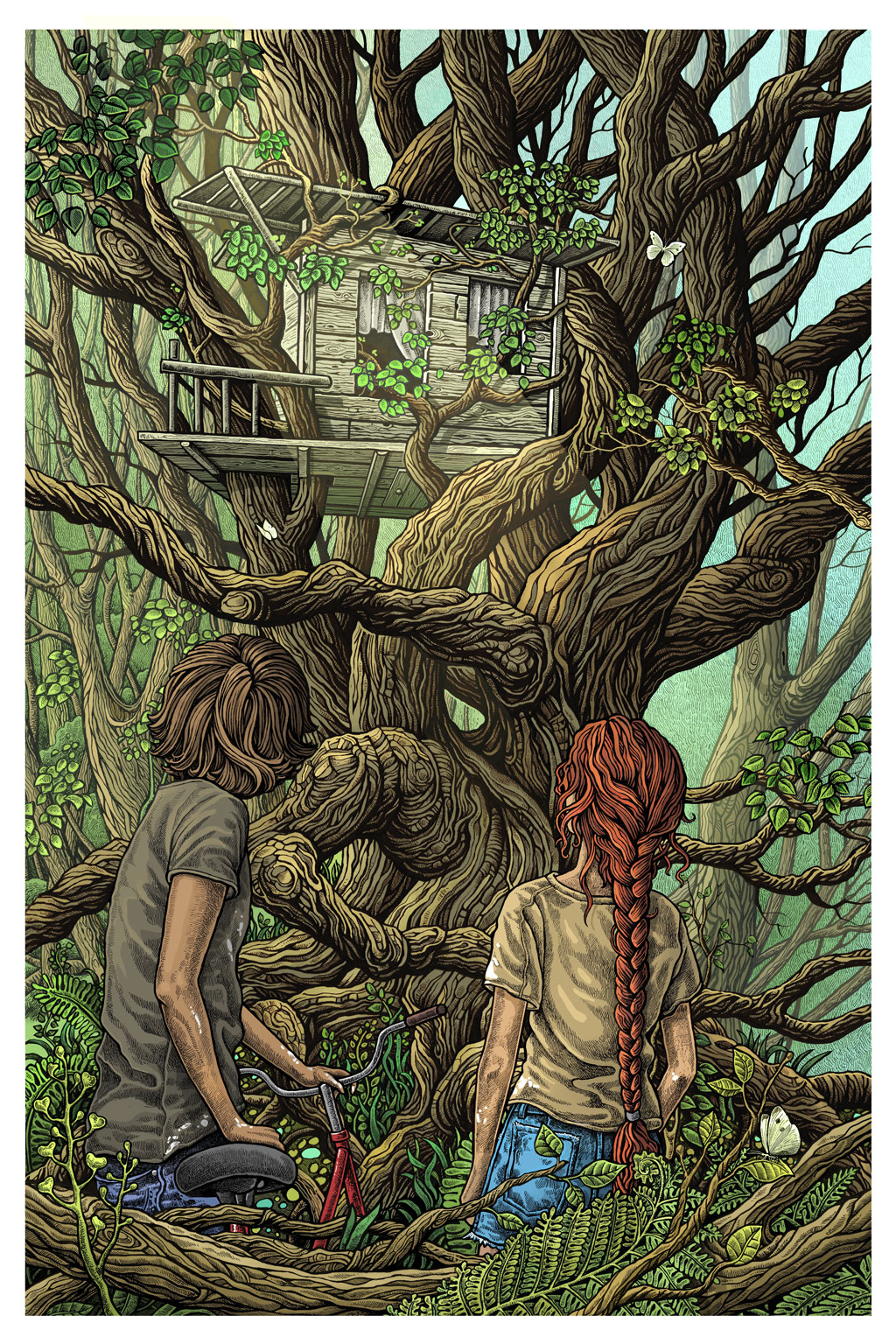 TEASER VIDEO
---
TRAILER VIDEO
---
Published editions may differ slightly from mockups and prototype designs.
Illustration © 2018 by Magdalena Kaczan
Video production by Brandon Freer
* 5% processing fee applies