HEX
Thomas Olde Heuvelt
Introduction by Josh Malerman
Illustrated by Chris Berens
An international bestseller published in over twenty-five countries, HEX by Thomas Olde Heuvelt is the chilling novel that heralded the arrival of a new voice in horror and dark fantasy.
In the seemingly picturesque Hudson Valley town of Black Spring, residents are haunted by the Black Rock Witch, a seventeenth century woman whose eyes and mouth have been sewn shut. Muzzled, the Black Rock Witch roams the streets, enters homes at will and stands beside the beds of children throughout the night.
To prevent the curse from spreading, the elders of Black Spring have quarantined the town by way of high-tech surveillance. Frustrated with being kept in lockdown, the town's teenagers decide to break their strict regulations and go viral with the haunting. In doing so, they send the town spiraling into a witch-hunt that boils over into persecution, scapegoating and a shocking denouement.
Setting ancient magic against contemporary technology, HEX is one of the most thoughtful horror stories of the twenty-first century, made all the more chilling for its uncompromising view of humanity.
First published in Dutch in 2013, HEX would become the author's English language debut novel just three years later, receiving high praise from peers like Stephen King, who called it, "totally, brilliantly original," and George R.R. Martin who raved, "HEX is creepy, gripping and original… sure to be one of the top horror novels of 2016."
---
About the Editions
The signed limited edition of HEX by Thomas Olde Heuvelt is presented in three states: Artist, Numbered and Lettered. The editions measure 6" x 9" and feature six full color illustrations by Chris Berens, as well as a new exclusive introduction by Josh Malerman. The text pages are set in Aldus and Sistina types. The Numbered and Lettered editions are signed by Thomas Olde Heuvelt, Chris Berens and Josh Malerman, and the Artist edition is signed by Chris Berens.
Artist Edition
The Artist edition is limited to 1000 copies with a dust jacket illustrated by Chris Berens. It is a full cloth, smyth sewn binding with two-hits foil stamping. It is the only edition of the three with the dust jacket, and is signed by the artist. The edition is printed offset on premium archival Cougar paper and is housed in an embossed paper covered slipcase.
Numbered Edition
The Numbered edition of 250 copies is a handmade lapped component case binding constructed from Japanese cloth on the spine and a unique Cyanotype printed cloth on the cover. Cyanotype printing is an analogue photographic method, dating back to the 1800s. Each piece of cloth has been hand painted in several layers to produce a deep print. Peacock feathers are laid on top and the cloth is exposed to strong light, turning the painted cloth blue where the light meets it, and keeping the cloth under the feathers white. Due to the hand painted nature of the prints there may be slight variations, as each hand printed sheet is unique. The Cyanotype cloth is created by bookbinder Gillian Stewart in Glasgow's East End.
The spine features titling in handsewn stitching and endsheets are Hahnemühle Bugra. The edition is signed by Thomas Olde Heuvelt, Josh Malerman and Chris Berens; and is printed offset on premium archival Cougar paper. It is housed in a cigar-style enclosure covered in an embossed material. Each copy of this edition is sewn and bound by hand by bookbinder Anne Covell in Southern California.
---
Lettered Edition
The Lettered edition is limited to 26 copies and is a full leather, three piece Bradel binding covered in black goatskin with hand-stitching across the cover. The leather is decorated by hand with a silicone roller, electrically heated. The edition is printed offset on Mohawk Superfine and the clamshell enclosure is covered in European cloth. It is signed by Thomas Olde Heuvelt, Josh Malerman and Chris Berens. Each copy is handbound in Poland by Jacek Tylkowski.
About the Collaborators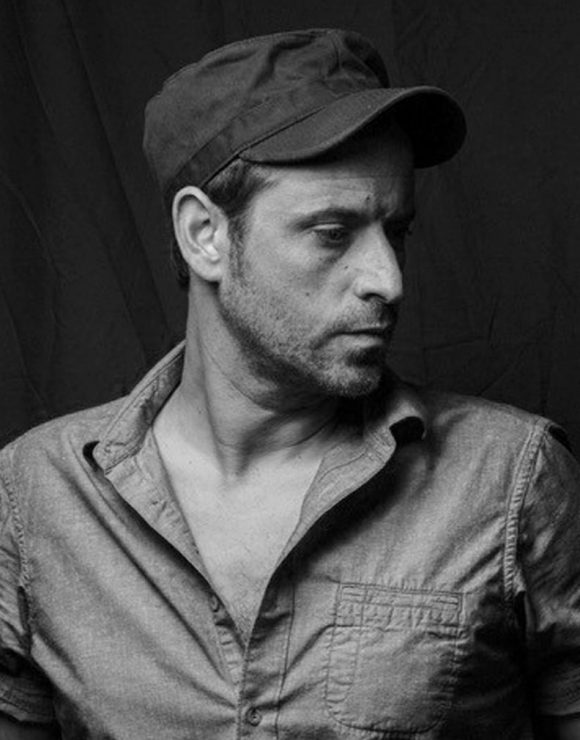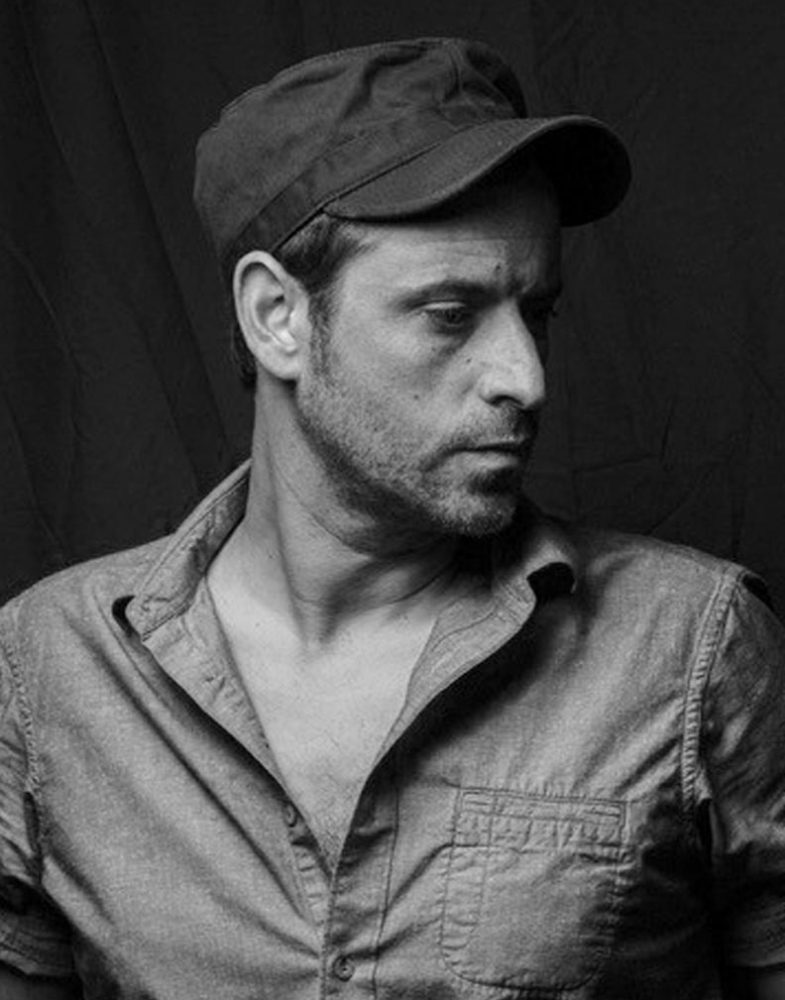 Josh Malerman
Josh Malerman is an American author and also one of two singer/songwriters for the rock band The High Strung, whose song "The Luck You Got" can be heard as the theme song to the Showtime show "Shameless." His novel Bird Box has been nominated for the Bram Stoker Award, the Shirley Jackson Award, and the James Herbert Award. In 2018, the novel was adapted into a feature film starring Sandra Bullock, John Malkovich, and Sarah Paulson. In 2020, he won the Bram Stoker Award for his short story, "One Last Transformation."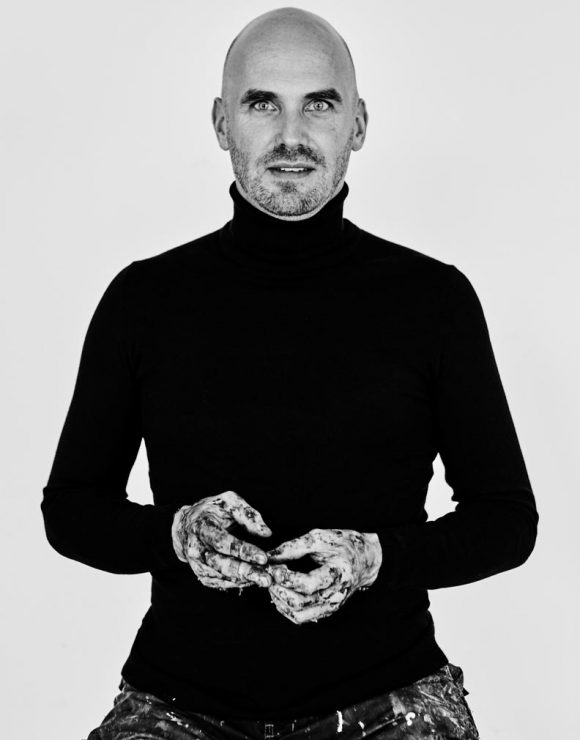 Chris Berens
Chris Berens is an award-winning Dutch painter best known for his otherworldly rendering of subjects. Heavily influenced by 17th century Dutch masters, he is very much an artist of our times, lending a surrealistic and 'floating' quality to art that is quintessentially modern. His work and visions are to a greater extent picked up by the film and the game industry. In addition to his characteristic alternate realism and the darker regions of fantasy, he is a huge horror fan.
---
Matching Numbers & Letters
A Matching Pre-Order email is sent to owners of numbers 1-250 of The Collector at 9:00 A.M. PT on the day of announcement. If you did not receive the email, contact us here. If your order is not received before the deadline, your designated number or letter will be assigned to the new owner.
---
Order Limits
Please be aware of the order limits for our editions. You can read more about this in the Order Limits article on our support site.
---
Illustrations by Chris Berens
Published editions may differ slightly from mockups and prototype designs.
Illustrations © 2021 by Chris Berens
Photography by Yegor Malinovskii
*Payment Plan Options: Learn more
here
.