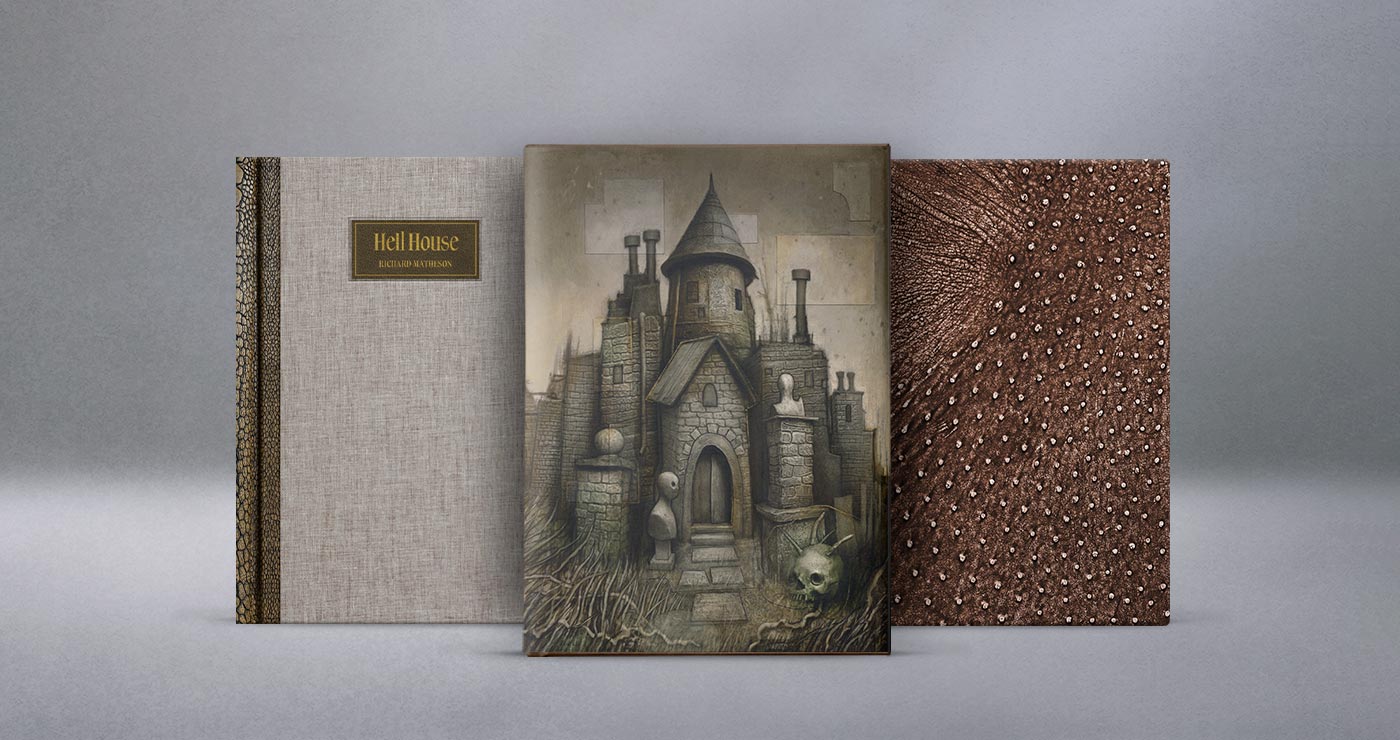 Hell House
Richard Matheson
Illustrated by William Basso
Introduction by R.C. Matheson
Foreword by Mike Flanagan
Afterword by Nancy A. Collins
His most frightening and shocking book, Hell House is Richard Matheson's brutal and twisted take on the haunted house genre that became a classic in its own right.
For over twenty years, Belasco House has stood empty. Regarded as the Mount Everest of haunted houses, its shadowed walls have witnessed scenes of unimaginable horror and depravity. All previous attempts to probe its mysteries have ended in murder, suicide or insanity. But now, a new investigation has been launched, bringing four strangers to Belasco House in search of the ultimate secrets of life and death. A wealthy publisher, brooding over his impending death, has paid a physicist and two mediums to establish the facts of life after death once and for all. For one night, they will investigate the Belasco House and learn exactly why the townsfolk refer to it as the Hell House.
Few novels have impacted modern day authors of the horror genre more than Hell House did upon its publication in 1971. The novel quickly became the gold standard to which a new uprising of horror authors aspired in the 1970s and 1980s. Not your mother's haunted house tale, Hell House signaled a new generation of horror in which sex, violence and depravity were no longer off limits. Stephen King called it, "the scariest haunted house novel ever written," while Peter Straub hailed it as "one of the absolute best contemporary horror novels," and Rod Serling named it "unquestionably the best" of Matheson's work.
The author adapted his novel into a screenplay for the 1973 film, The Legend of Hell House, starring Roddy McDowall and Pamela Franklin.
With Matheson's exploration of the darkest corners of the human psyche and his ability to evoke a sense of impending doom, Hell House is still standing tall as one of the most terrifying and influential horror classics of its kind.
---
About The Edition
The signed limited edition of Hell House by Richard Matheson is presented in three states: Artist, Numbered and Lettered. The edition measures 6" x 9" and features six full color tipped in illustrations by William Basso as well as a new exclusive introduction by R.C. Matheson, a foreword by Mike Flanagan and an afterword by Nancy A. Collins. The illustrations are some of the final work from William Basso who sadly passed away shortly after completing the illustrations for this title.
The text pages are set in Fanwood and Margo and are printed letterpress by Norman Clayton on his Heidelberg Cylinder in Ojai, California. The title page includes an additional spot color, and the editions are printed on Mohawk Via Vellum, Mohawk Superfine, and mouldmade Hahnemühle Biblio papers.
Artist Edition
The Artist edition is limited to 750 copies, and is the only edition to include a dust jacket illustrated by William Basso. It is a smyth-sewn full cloth binding with foil blocking on the cover. Endsheets are embossed Rainbow paper and the edition is housed in a paper lined slipcase covered in Allure cloth with ends in a complimentary color. The edition is printed letterpress on Mohawk Via Vellum paper and is signed by R.C. Matheson, Mike Flanagan and Nancy A. Collins.
Numbered Edition
The Numbered edition of 250 copies is a quarter leather binding with Dubletta cloth over boards. Dubletta is a luxurious woven cotton fabric with a subtle duo-tone appearance. The spine is covered in genuine ostrich leg leather which is ethically & sustainably sourced from the world's leading producer of ostrich leather.
Endsheets are Hahnemühle Bugra and the headbands are handmade with leather. The book is housed in a clamshell enclosure covered in European bookcloth with velour lined floors and a foil blocked leather spine label.
The edition is printed letterpress on Mohawk Superfine and is signed by R.C. Matheson, Mike Flanagan and Nancy A. Collins.
Lettered Edition
The Lettered edition is limited to 26 copies and is bound in full ostrich leather which is ethically & sustainably sourced from the world's leading producer. The endsheets are Canson Mi-Teintes, and headbands are handmade with goatskin. The enclosure is a round spine solander box in quarter goatskin with European bookcloth and velour lined floors. This edition is printed letterpress on mouldmade Hahnemühle Biblio, a beautiful wove watermarked paper, and is signed by R.C. Matheson, Mike Flanagan and Nancy A. Collins.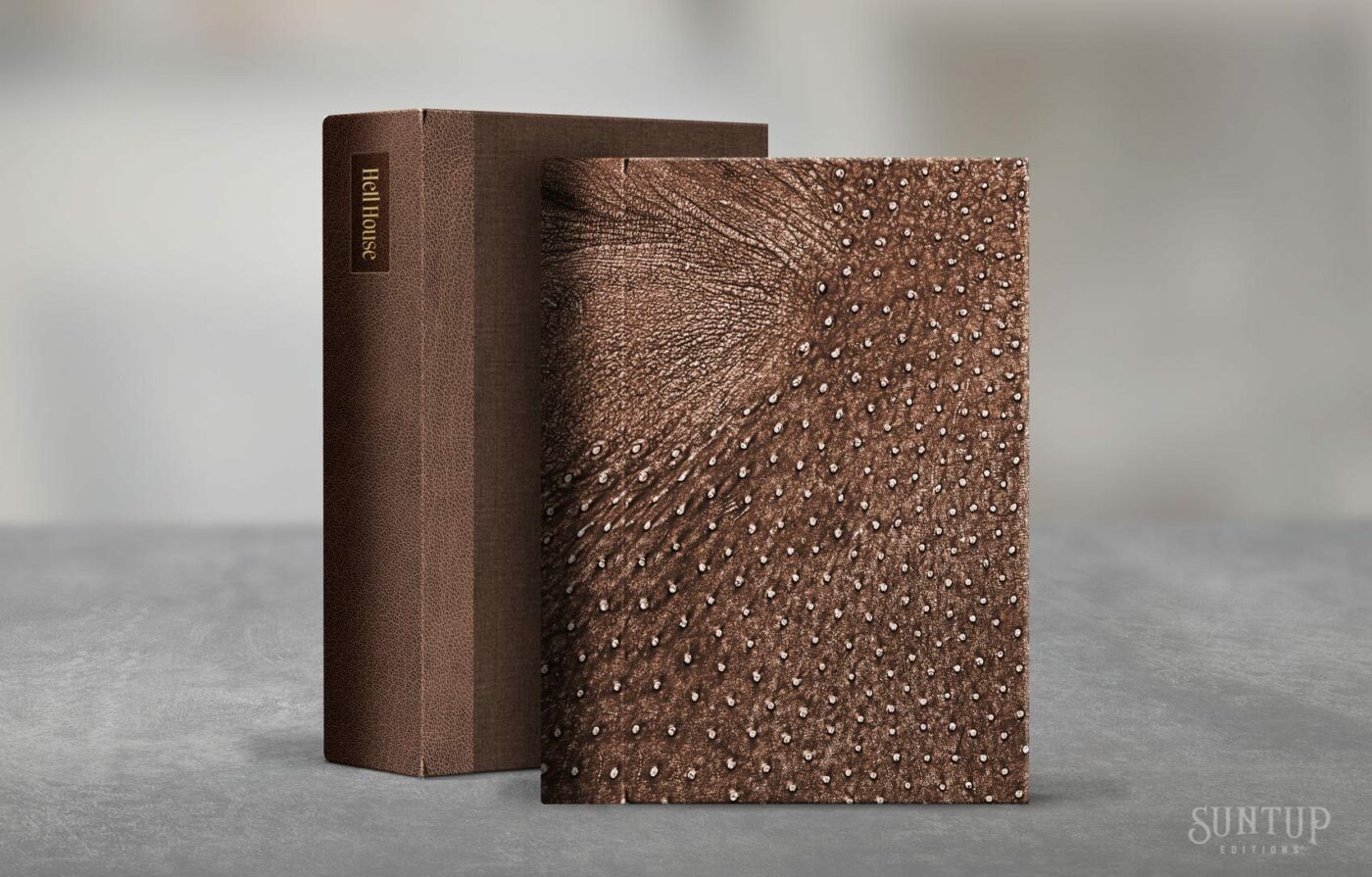 ---
---
Red Spine Giveaway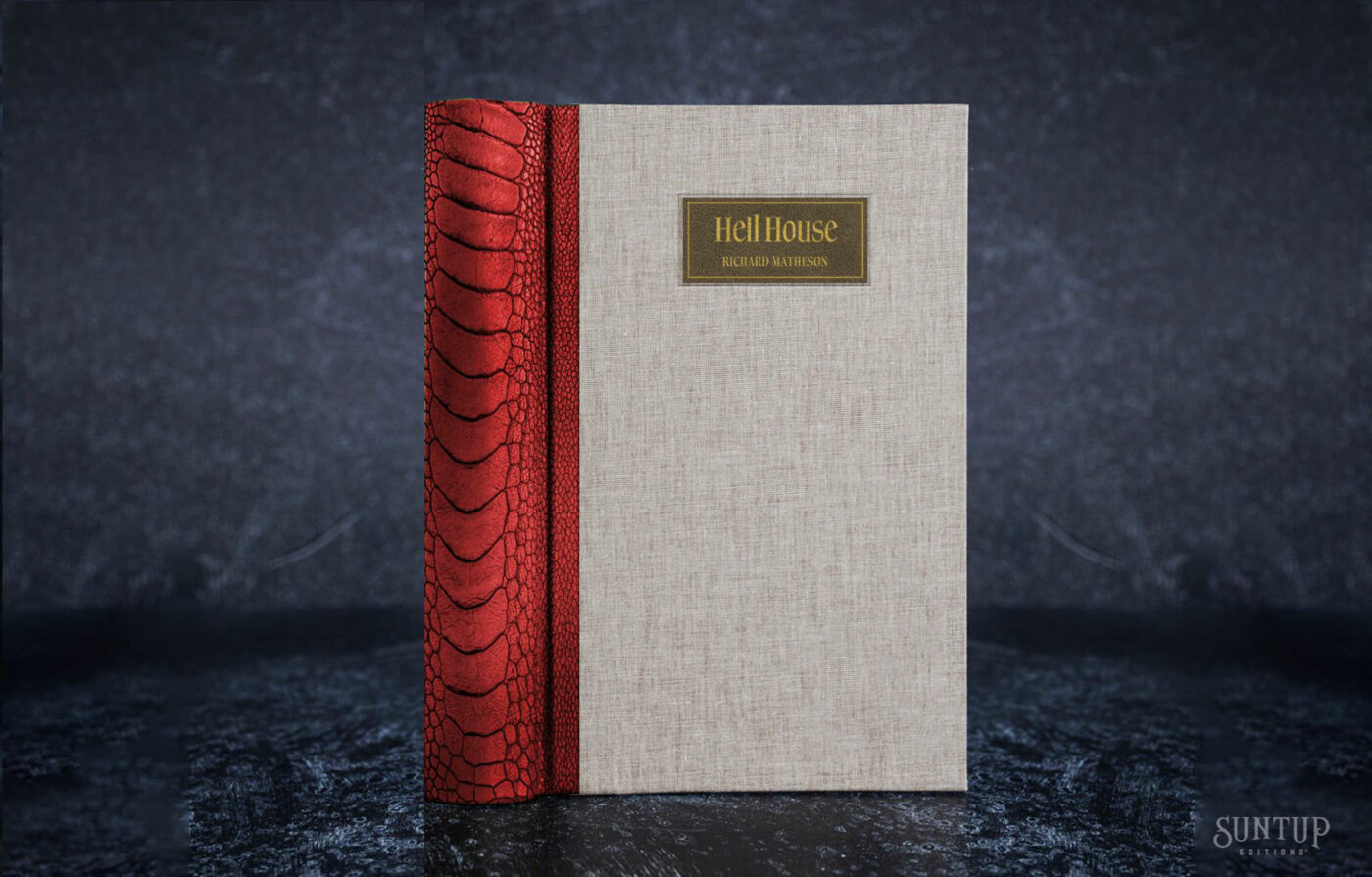 Five orders will be selected at random to win a copy of this Numbered edition of Hell House featuring a unique red colored spine. Any order placed for either the Artist, Numbered or Lettered state will be eligible, and the winners will be selected at random.
About the Collaborators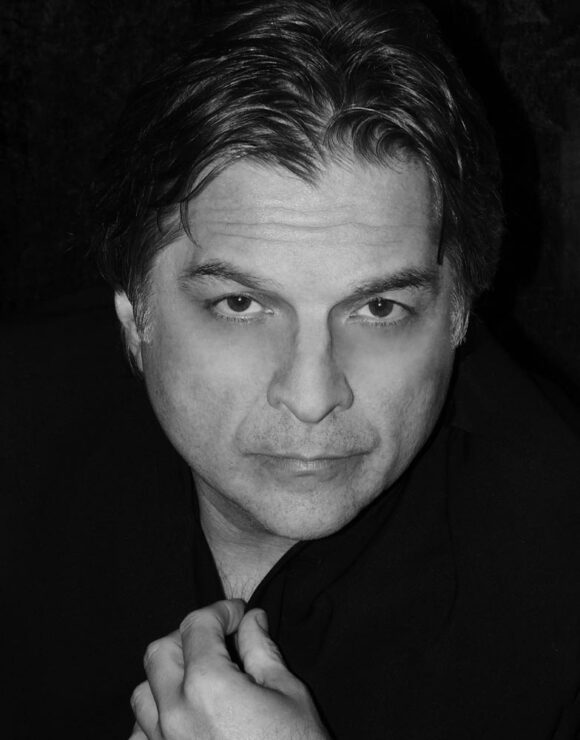 R.C. Matheson
R.C. Matheson is a #1 bestselling author/screenwriter/producer The New York Times praises as a "great horror writer." Acclaimed for dark, psychological stories, Stephen King calls his work "brilliant" and Clive Barker hails it as "masterly and devastating." Matheson's tales appear in 100 major anthologies, including 20 Year's Best volumes, and his collections Scars And Other Distinguishing Marks, Zoopraxis and #1 bestseller Dystopia. His novels include Created By, The Ritual of Illusion and Paranoia. His work has been translated into multiple languages.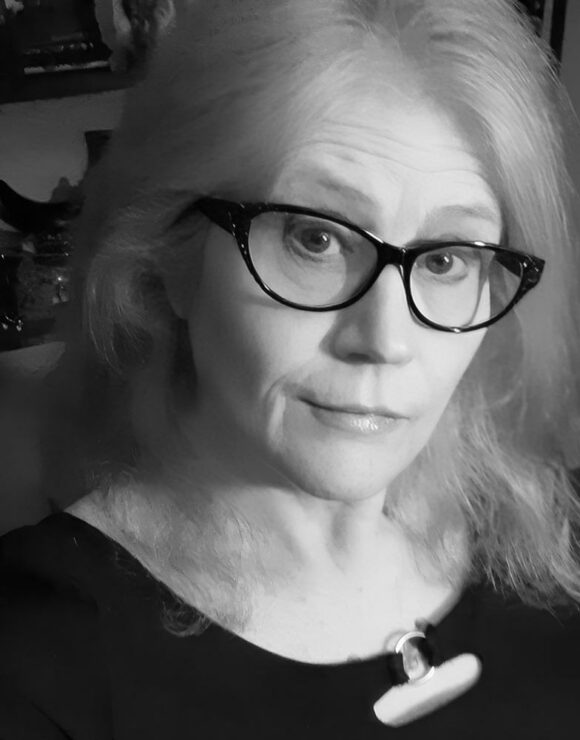 Nancy A. Collins
Nancy A. Collins is best known for the female punk vampire & vampire slayer Sonja Blue and as a founding pioneer of the Urban Fantasy genre. She is also the first woman to have written Swamp Thing for DC Comics, as well as the Vampirella characterfor Dynamite Entertainment.  She is a recipient of the HWA's Bram Stoker Award, The British Fantasy Award, the International Horror Guild Award, and the Scribe Award. She currently resides in Macon, GA.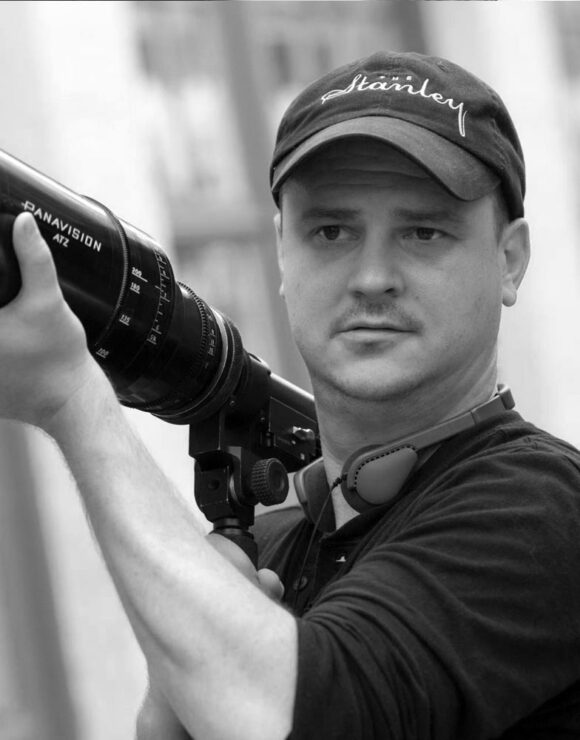 Mike Flanagan
Mike Flanagan is a prolific writer, director, and editor of feature films and television, and is a partner in Intrepid Pictures alongside producer Trevor Macy. Under their Intrepid banner, Flanagan and Macy entered into an exclusive overall deal with Amazon Studios in 2023 for their television projects (after a similar exclusive deal with Netflix lasted from 2018-2022), and have produced feature films for Warner Bros., Universal Pictures, Netflix and Paramount, among others. Flanagan is best known for his work in horror films and television series, which has attracted the praise of critics for his focus on character and lack of reliance on jump scares. Stephen King, Quentin Tarantino and William Friedkin, among others, have praised his work which includes the films Doctor Sleep, Gerald's Game and Hush, as well as the Netflix series The Haunting of Hill House, The Haunting of Bly Manor and Midnight Mass.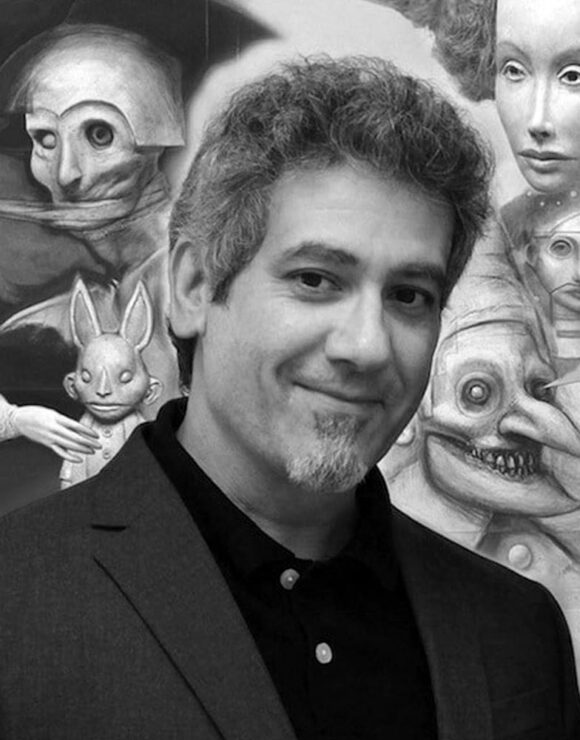 William Basso
William Basso (1962-2023) grew up in a household where both parents were artists, exposing him to all types of art from a very young age. Combining equal amounts of horror movie magazines and comic books with Renaissance or Eastern European art, for example, helped to shape William's artistic sensibilities. He has contributed his artistry to many well known films, including Edward Scissorhands, Terminator 2, Batman Returns, Jurassic Park and Interview with a Vampire among them. After working for almost twenty years in the film industry, William became focused on developing his personal artistic vision, creating mixed media works as well as taking on freelance projects. His award-winning work has been exhibited in a number of galleries around the country as well as being featured in SPECTRUM and The Society of Illustrators art annuals. William Basso passed away on May 4, 2023. The limited edition of Hell House by Richard Matheson is among his final works.
---
---
Matching Numbers & Letters
A Matching Pre-Order email is sent to owners of our previous publication, The Yellow Wall-Paper with a designation of 1-250 at 9:00 A.M. PT on the day of announcement. If you did not receive the email, contact us here. If your order is not received before the deadline, your designated number or letter will be assigned to the new owner.
---
Order Limits
Please be aware of the order limits for our editions. You can read more about this in the Order Limits article on our support site.
---
Illustrations by William Basso
Published editions may differ slightly from mockups and prototype designs.
Numbered edition photography by Yegor Malinovskii.
Illustrations © 2022 by William Basso.
*Payment Plan Options: Learn more
here
.