Edgar Allan Poe
Poetry and Tales
Edited by Patrick F. Quinn
Illustrations by Kelley Hensing
Dust Jacket by Frans Smit
Torture chambers. Premature burials. Spectral birds. Crumbling castles. Men gone mad by revenge. Women who return from the grave. These are the deranged fantasies and dark superstitions spun into masterpieces of terror by Edgar Allan Poe.
Best known for his poems and short fiction, Poe perfected the psychological thriller, invented the detective story, and transported readers to his own supernatural realm. Edgar Allan Poe: Poetry and Tales features the complete works of the author, including all of Poe's most macabre short stories such as "The Fall of the House of Usher," "The Pit and the Pendulum," "The Tell-Tale Heart" and "The Masque of the Red Death," as well as every poem of haunting genius like "The Raven," "Annabel Lee" and "The Haunted Palace." Together, these poems and tales reveal the extraordinary spectrum of Poe's idealism, his visionary qualities, his responsiveness to beauty and love, and his fascination with the eerie and morbid.
Also included in these complete works are Politian, Poe's only play; The Narrative of Arthur Gordon Pym of Nantucket, Poe's only complete novel; The Journal of Julius Rodman, Poe's second unfinished novel; "The Light-House," Poe's last incomplete work; and several dozen articles and essays written by the author.
Edgar Allan Poe: Poetry and Tales features the most comprehensive and authoritative collection of Edgar Allan Poe's work, edited Patrick F. Quinn. First published in 1984 by The Library of America, Quinn's edition of Poe's complete writings took extensive care to select an authoritative text of each work. The printing and publishing history of every item was thoroughly investigated in order to choose a version that incorporated all of Poe's own revisions without reproducing errors or changes introduced by later editors. Upon publication, The New York Review of Books referred to it as, "the first truly dependable collection of Poe's poetry and tales."
One of the most important and influential American writers of the 19th century, Edgar Allan Poe's disturbing, powerful and inventive voice continues to haunt and enthrall readers.
---
About The Editions
The limited edition of Edgar Allan Poe: Poetry and Tales is presented in three states: Artist, Numbered and Lettered. The editions measure 6" x 9¼" and feature ten black and white illustrations by Kelley Hensing as well as a new exclusive introduction by Michael J. Deas, and Artist edition dust jacket art by Frans Smit. Also included is a reproduction of the Edgar Allan Poe oil painting by Michael J. Deas for the commemorative postage stamp, 2008.
The editions include over eighty pages of bonus content, including reproductions of 28 engravings by Gustave Doré for "The Raven" originally published in 1883, a Poe chronology, and four essays by Poe; "Letter to B———," "The Philosophy of Composition," "The Rationale of Verse," and "The Poetic Principle."
The text is set in Miller and Scotch types and is printed offset. The Numbered and Lettered editions are signed by Michael J. Deas and Kelley Hensing, and the Artist edition is signed by Kelley Hensing and Frans Smit.
Artist Edition
The Artist edition is limited to 750 copies, and is the only edition to include a dust jacket illustrated by Frans Smit. It is a smyth-sewn, full cloth binding with gold blocking on the cover. Endsheets are illustrated featuring art by Gustave Doré. The edition is housed in a cloth covered slipcase and is printed offset on archival Cougar Natural Smooth, a style of paper typical of the time period. The text paper is 60 lb. resulting in a reasonable bulk for the high page count. This edition is signed by Kelley Hensing and Frans Smit.
Numbered Edition
The Numbered edition of 310 copies is a full Japanese cloth binding with letterpress printed Hahnemühle Bugra labels on the front cover and spine. The cover label is a reproduction of a wood engraving by Thomas Bewick from 1797. Endsheets are illustrated featuring art by Gustave Doré. The edition is printed offset on archival Cougar Natural Smooth, a style of paper typical of the time period, and is housed in a black cloth covered slipcase with red cloth ends and a paper liner. The text paper is 60 lb. resulting in a reasonable bulk for the high page count. The edition is signed by Michael J. Deas and Kelley Hensing.
Lettered Edition
The Lettered edition is limited to twenty-six copies lettered A-Z. The design is inspired by Cosway-style bindings as well as gold-tooled binding styles contemporary with Edgar Allan Poe. It is a full black Harmatan goatskin binding with an inset, printed portrait of Edgar Allan Poe under beveled glass. The top edge is gilt with 24k gold leaf, endbands are hand-sewn in three colors of silk thread, and headcaps are formed. The boards are attached with an extended cloth hinge, the spine is lined and sanded smooth, and a spine inlay is attached with four false raised bands.
The binding is hand tooled in 23.5k gold leaf on the boards, spine, and board edges, and tooled in blind on the turn-ins. The portrait is set into the boards before being in-filled from the inside, and the flyleaves and island pastedown are Jemma Lewis marbled papers. The book is housed in a quarter leather rounded-spine clamshell box, the round being shaped wood, with inserts covered in velvet flocked velour, and the spine hand-tooled in 23.5k gold leaf. The text is set in Miller and Scotch types and is printed offset on Mohawk Superfine paper. This edition is handbound by Samuel Feinstein in Chicago, Illinois.
Photogravure of the "Annie" Daguerreotype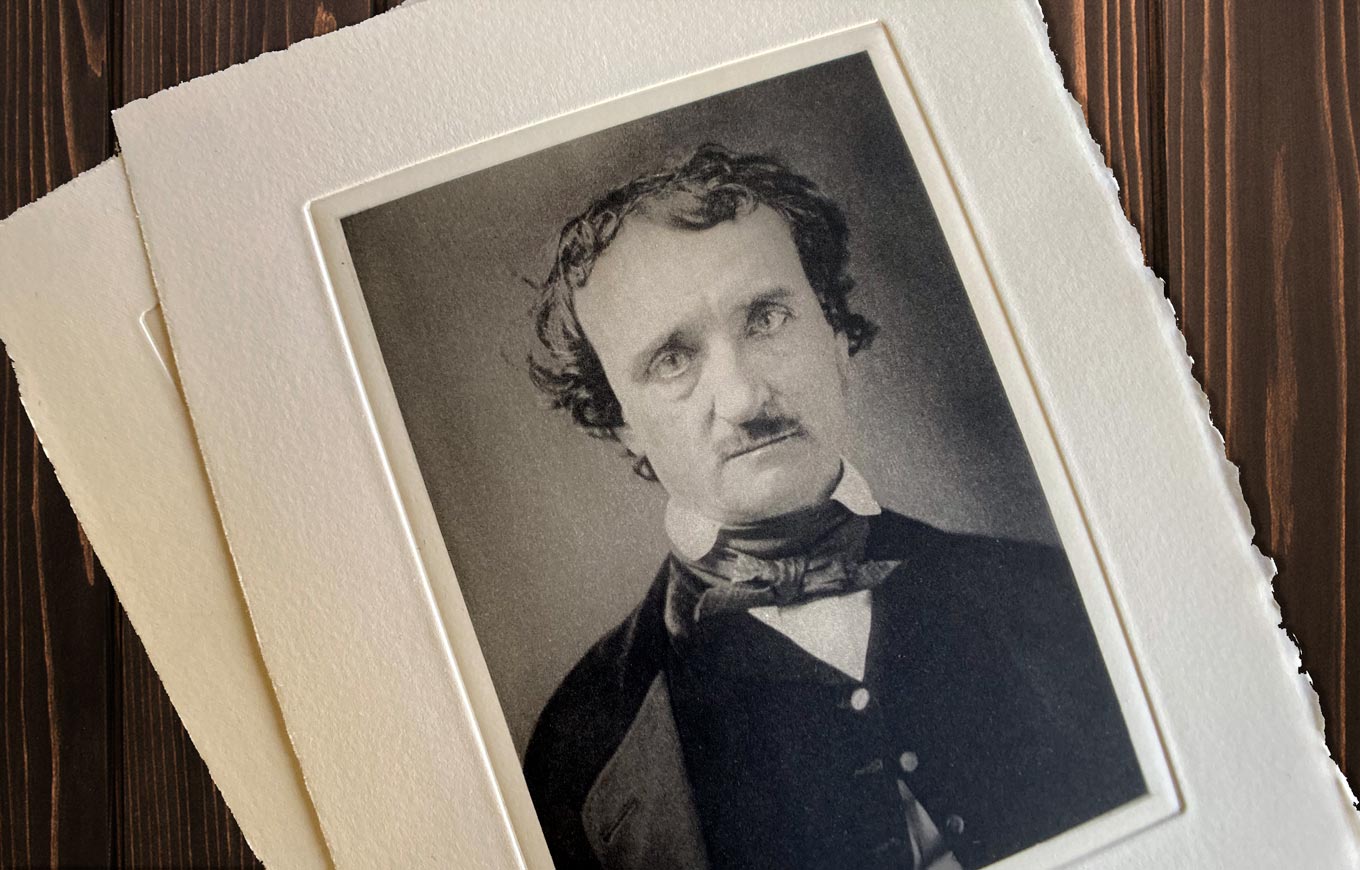 Included with all Lettered edition orders is a photogravure of the "Annie" Daguerreotype of Poe, which is limited to 75 hand-pulled prints. Of the edition, 10 are Artist Proofs, and 37 are available for purchase.
The date of the sitting of this daguerreotype was most likely the Summer of 1849, a few months before Poe's death. Of the two originals, one was given to Poe's friend Mrs. Annie L. Richmond of Lowell, Massachusetts.
The photogravure, sized at 6⅞" x 8¾" is made by noted printmaker, Jon Goodman at his studio in Florence, Massachusetts. The print has been hand-pulled on Somerset Velvet mouldmade paper and each print is embossed with the printer's mark. The print is numbered, and where possible we will match the print to numbered designations.
The photogravure is sold out.
The Tell-Tale Heart
This fine press edition of the short story "The Tell-Tale Heart" is included with all Lettered edition orders. The edition is limited to 200 copies, 155 of which are available to purchase separately. It is handset in foundry Bauer Bodoni type and printed letterpress by Jerry Kelly on Hahnemühle Biblio, with a wood engraving by Rosemary Feit Covey which is printed from the block. The edition is hand-sewn with a laminated Hahnemühle Bugra cover and is 16 pages. This edition carries no rights and is not numbered.
This publication is sold out.
Title page watermark not on all copies.
ORIGINAL CHINE COLLÉ WOOD ENGRAVING GIVE-AWAY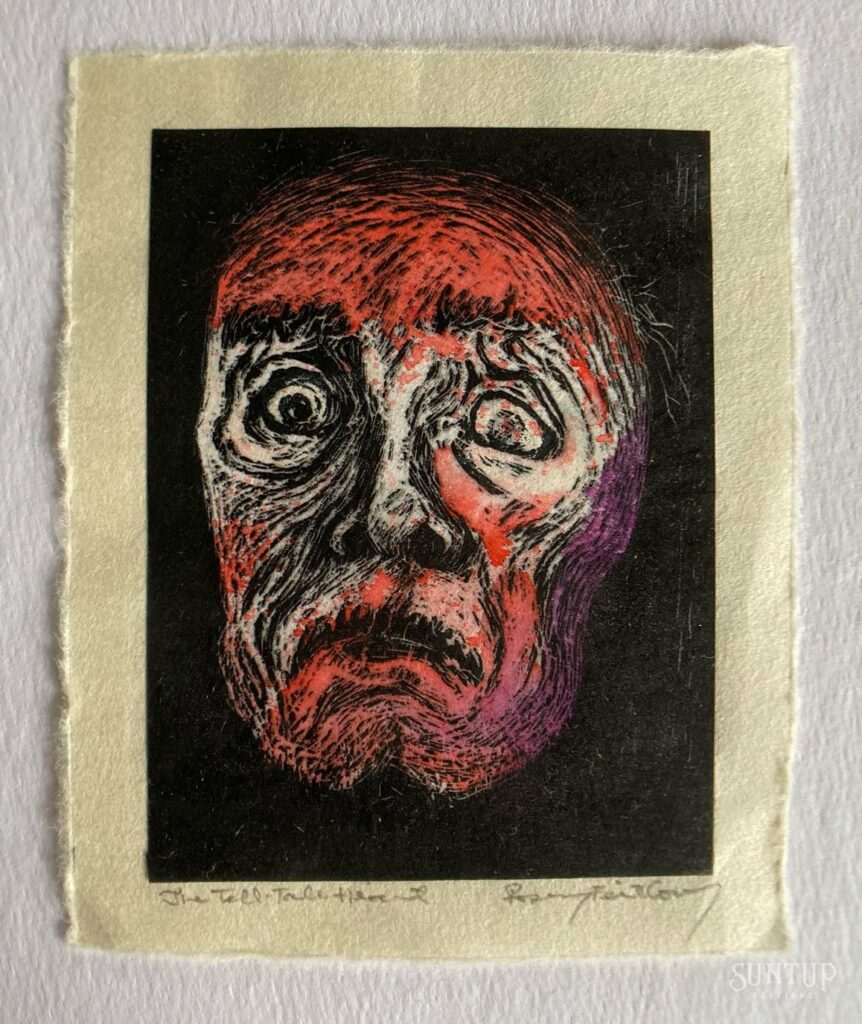 In addition to the wood engraving created for the frontispiece of "The Tell-Tale Heart", Rosemary Feit Covey also created this Chine collé print. This is an original print sized at 3" x 4" and handmade on Japanese tissue and Mulberry paper. Twenty Numbered edition orders will be selected at random to receive this print.
---
Behind-the-Scenes Video: Printing "The Tell-Tale Heart"
About the Collaborators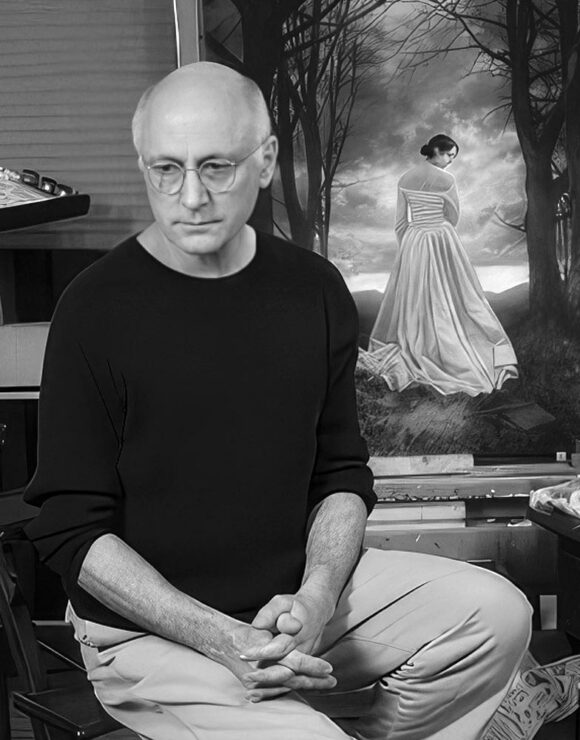 Michael J. Deas
Michael J. Deas is a master realist painter and one of the nation's premier illustrators. Working from his studio in New Orleans' historic French Quarter, he creates paintings and drawings with an elegant eye and a mastery of the oil medium unusual in a contemporary context. In addition to his artwork, Michael J. Deas is a noted authority on Edgar Allan Poe. His 1989 book, The Portraits & Daguerreotypes of Edgar Allan Poe, published by the University of Virginia, documents over 70 historic images of the poet and is now considered a standard reference work.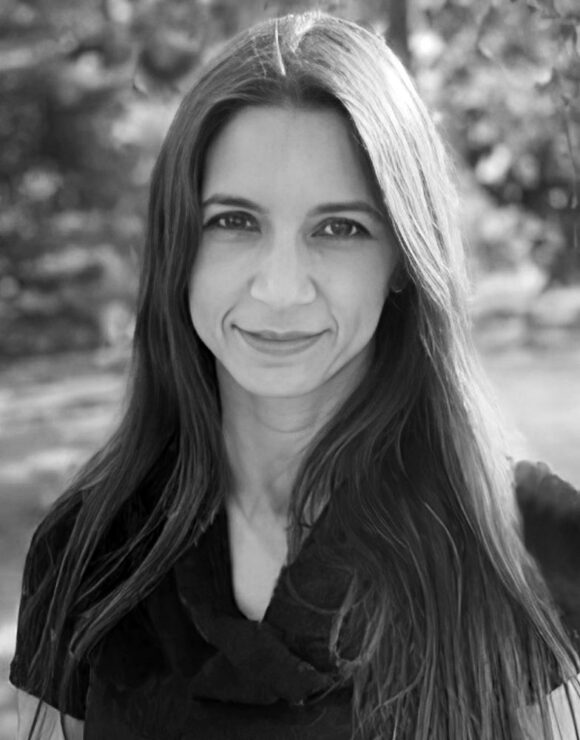 Kelley Hensing
Kelley Hensing has a BFA from the Rhode Island School of Design, and an MFA from the School of Visual Arts in NYC. She loves painting and drawing, and her art has been shown in galleries and conventions along with other unique projects over the years. Her favorite themes combine nature with symbolic figures and mysterious narratives.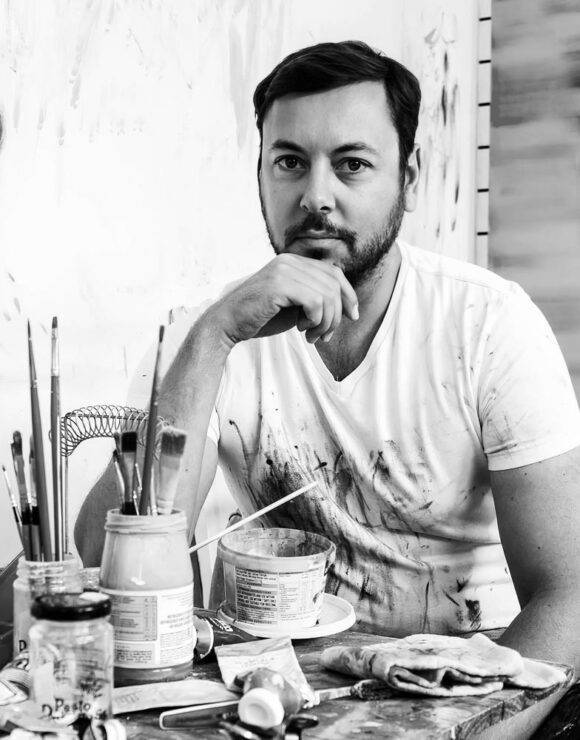 Frans Smit
The captivating paintings of South African born artist Frans Smit reimagine the Old Masters and bring them back to life by boldly contrasting them with modern techniques. This carefully balanced meeting of current and traditional media on the canvas allows the artist to formulate a new visual language that reaches both into the past and the future. Realistically rendered segments reference the original images and serve as an anchor from which Smit experiments with graffiti, motion painting, abstraction and a variety of modern materials including metallic and neon paints. Frans Smith's paintings have been part of over 50 exhibitions locally and internationally. The artist currently lives and works in Cape Town, South Africa.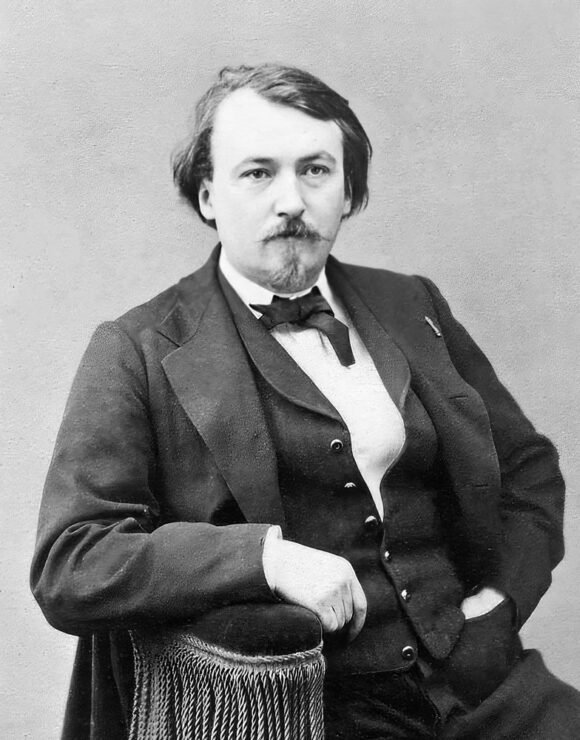 Gustave Doré
French printmaker, Gustav Doré (1832–1883) is one of the most prolific and successful book illustrators of the late 19th century, whose exuberant and bizarre fantasy created vast dreamlike scenes widely emulated by Romantic academicians. In 1847 he went to Paris, where he produced weekly lithographic caricatures for the Journal pour Rire and several albums of lithographs. His later fame rested on his wood-engraved book illustrations. Employing more than 40 woodcutters, he produced over 90 illustrated books. Among his finest were an edition of the Oeuvres de Rabelais (1854), Les Contes drolatiques of Balzac (1855), the large folio Bible (1866), and Dante's Inferno (1861).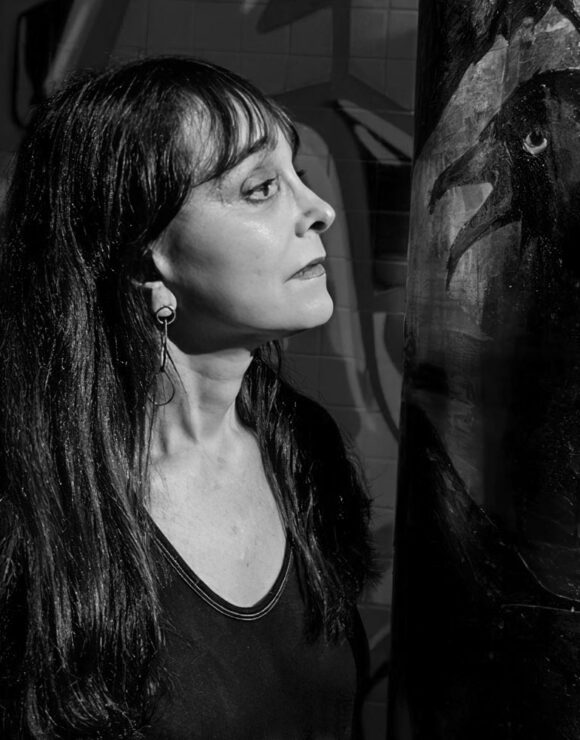 Rosemary Feit Covey
Rosemary Feit Covey was born in Johannesburg, South Africa. Her work is housed in more than forty major museum and library collections worldwide, including the original collection of the Corcoran Gallery of Art, the New York Public Library Print Collection, the National Museum of American History, Harvard University, and the Papyrus Institute in Cairo, Egypt. She is the recipient of numerous awards and her solo museum exhibitions include the Butler Museum of American Art and the Delaware Center for Contemporary Arts, among others.
---
Matching Numbers & Letters
A Matching Pre-Order email is sent to owners of our previous publication, The Godfather with a designation of 1-310 at 9:00 A.M. PT on the day of announcement. If you did not receive the email, contact us here. If your order is not received before the deadline, your designated number or letter will be assigned to the new owner.
---
Order Limits
Please be aware of the order limits for our editions. You can read more about this in the Order Limits article on our support site.
---
Illustrations by Kelley Hensing
Published editions may differ slightly from mockups and prototype designs.
Illustrations © 2019 by Kelley Hensing.
Edgar Allan Poe Oil Painting © 2008 by Michael. J. Deas.
Lettered edition photography by Yegor Malinovskii.
*Payment Plan Options: Learn more
here
.