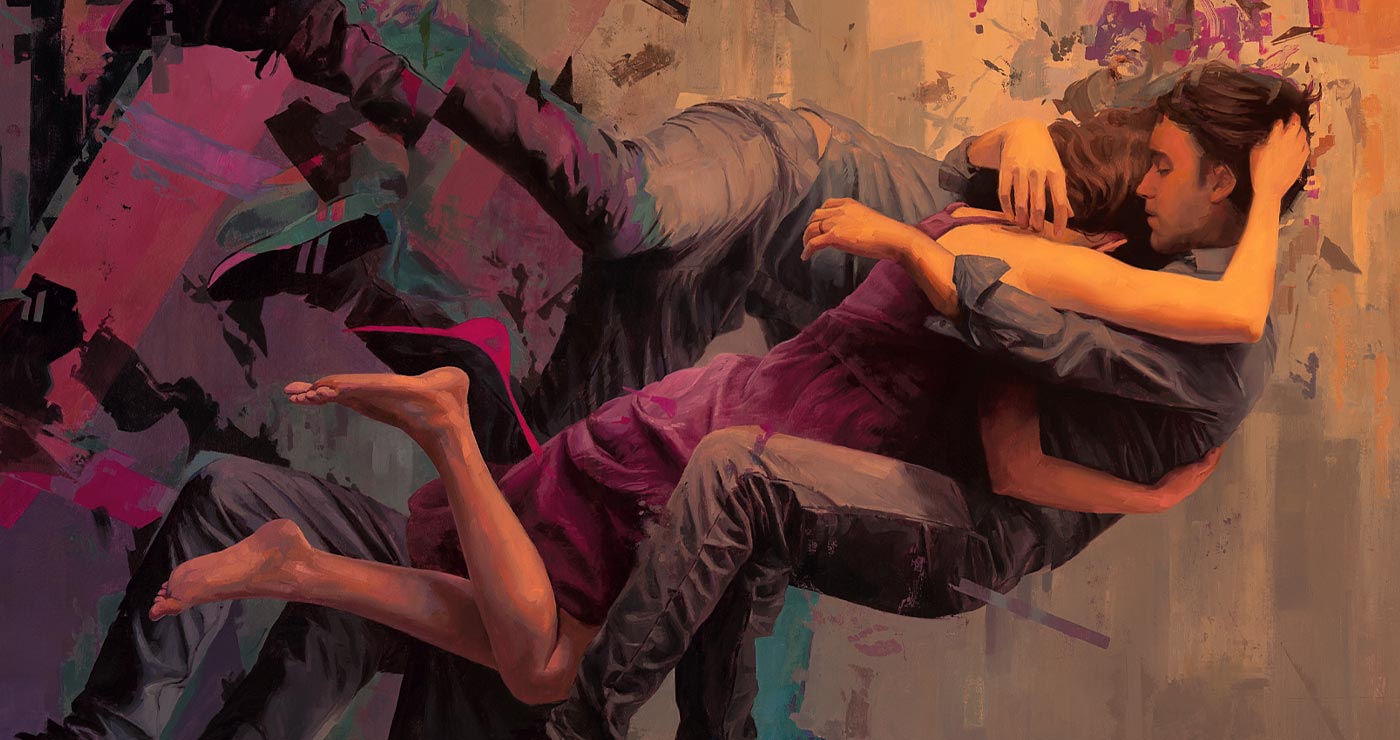 Dark Matter
Blake Crouch
With illustrations by Hilary Clarcq
and an introduction by Andy Weir
A mind-bending, relentlessly fast-paced science-fiction thriller, Dark Matter by Blake Crouch is a page turner that propels its reader into a different dimension.
Jason Dessen hears only six words before a masked abductor knocks him unconscious: "Are you happy with your life?" The next thing he knows, he awakens strapped to a gurney surrounded by strangers in hazmat suits, one of whom smiles down at him and says, "Welcome back, my friend." Nothing here in this world in which he has awakened is the same. His wife is not his wife. His son was never born. And Jason is not an ordinary college physics professor, but a celebrated genius who has achieved the impossible.
Is it this world, or the other that is the dream? And even if the home he remembers is real, how will he make it back to the family he loves? The answers lie in a journey more wondrous and horrifying than anything he could have imagined—one that will force him to confront the darkest parts of himself even as he battles a terrifying, seemingly unbeatable foe.
Dark Matter is author Blake Crouch's exploration on the nature of identity. A brilliantly plotted tale with twists and turns that are at once sweeping and intimate, wildly strange and profoundly human. Dark Matter is about the choices we make, the paths not taken, and how far we will go to claim the lives we dream of.
The Guardian praised Dark Matter as "the most helter-skelter, race-to-the-finish-line thriller you'll read all year" upon its release in 2016, while Book Reporter called it "one of the best books of any year… or any reality." The novel is currently being adapted into a series for Apple+.
---
About The Editions
The signed limited edition of Dark Matter by Blake Crouch is presented in three states: Artist, Numbered and Lettered. The editions measure 6" x 9" and feature six full color illustrations by Hilary Clarcq as well as a new exclusive introduction by Andy Weir and a bonus essay "The Story Behind Dark Matter" by Blake Crouch. The Numbered and Lettered editions are signed by Blake Crouch, Hilary Clarcq and Andy Weir. The Artist edition is signed by Hilary Clarcq.
---
A Note on the Typography
Dark Matter zips between alternate realities—and required more typefaces than usual. In instances like this, designers will rely on superfamilies which often include a serif version and complimentary sans serif. Here we've used Matthew Carter's recently released Role, one of the latest entries into the superfamily genre with four families in a whopping 200 styles. (We only used a few of them.) We chose Role because it is a cohesive collection of good letterforms designed to help tell a story, not be the story.
Our display face is Wolpe Fanfare Black, originally designed in 1937 by Berthold Wolpe for the exclusive use of the Fanfare Press. The version we've used is Toshi Omagari's digital revival from 2017. Its bold, brash letterforms brought just the right sense of immediacy to this thriller where there's no time to waste.
Artist Edition
The Artist edition is limited to 1000 copies, and is the only edition to feature a wraparound dust jacket illustrated by Hilary Clarcq. It is a full cloth, smyth sewn binding with hot foil stamping, and is housed in a slipcase covered with an acrylic coated pearlescent cloth. The edition is printed offset on archival Cougar Vellum paper and is signed by Hilary Clarcq who created the illustrations.
Numbered Edition
The Numbered edition of 350 copies is a handbound Bradel binding with a leather spine and Japanese cloth over boards, using three different colors of cloth which are distributed equally across the print run, and assigned randomly. The cover features a foil stamped label and the endsheets are illustrated. The edition is printed offset on archival Cougar Vellum paper, and is housed in a durable embossed paper covered slipcase. It is signed by Blake Crouch, Hilary Clarcq and Andy Weir.
Lettered Edition
The Lettered edition is limited to 26 copies and is a handbound Bradel binding with a leather spine and aluminum boards. The cover is laser engraved with the title and author, and endsheets are acid free paper with a pearlescent top coat. The edition is printed offset on archival Cougar Vellum paper and is enclosed in a square shaped box made of basswood and covered in a finely woven cloth with a silk-like sheen. The interior is covered with European bookcloth and flocked velour. The edition is signed by Blake Crouch, Hilary Clarcq and Andy Weir.
About the Collaborators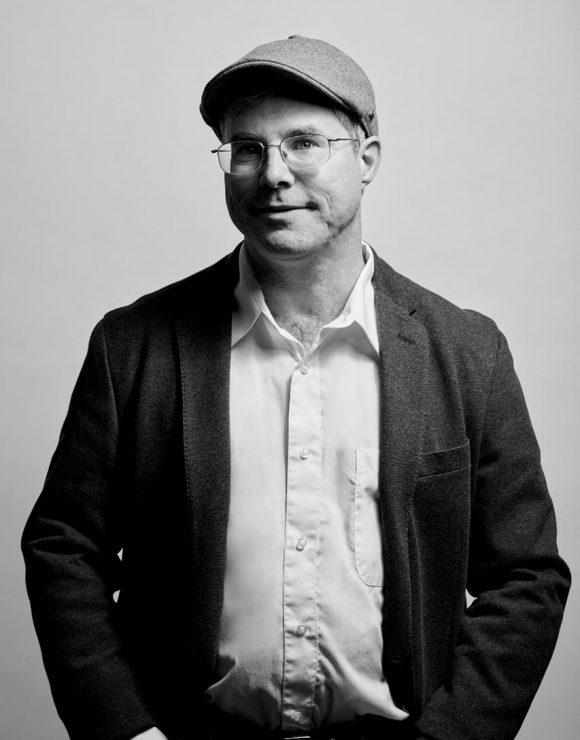 Andy Weir
Andy Weir built a two-decade career as a software engineer until the success of his first published novel, The Martian, allowed him to live out his dream of writing full-time. He is a lifelong space nerd and a devoted hobbyist of such subjects as relativistic physics, orbital mechanics, and the history of manned spaceflight. He also mixes a mean cocktail. He lives in California.
Hilary Clarq
Hilary Clarcq is an illustrator and gallery artist based in Boulder, CO. Her oil paintings favor symbolism over literal narrative, and they often combine realism with expressive abstraction. Her work has been recognized by Spectrum Fantastic Art and Infected by Art among others, and her paintings are collected internationally. She was the recipient of the Muddy Colors Rising Stars Award in 2019 and the Jack Gaughan Award for Best Emerging Artist in 2021.
---
Matching Numbers & Letters
A Matching Pre-Order email is sent to owners of our previous publication (Animal Farm) at 9:00 A.M. PT on the day of announcement. If you did not receive the email, contact us here. If your order is not received before the deadline, your designated number or letter will be assigned to the new owner.
---
Order Limits
Please be aware of the order limits for our editions. You can read more about this in the Order Limits article on our support site.
---
Illustrations by Hilary Clarcq
Published editions may differ slightly from mockups and prototype designs.
Illustrations © 2022 by Hilary Clarcq.
*Payment Plan Options: Learn more
here
.