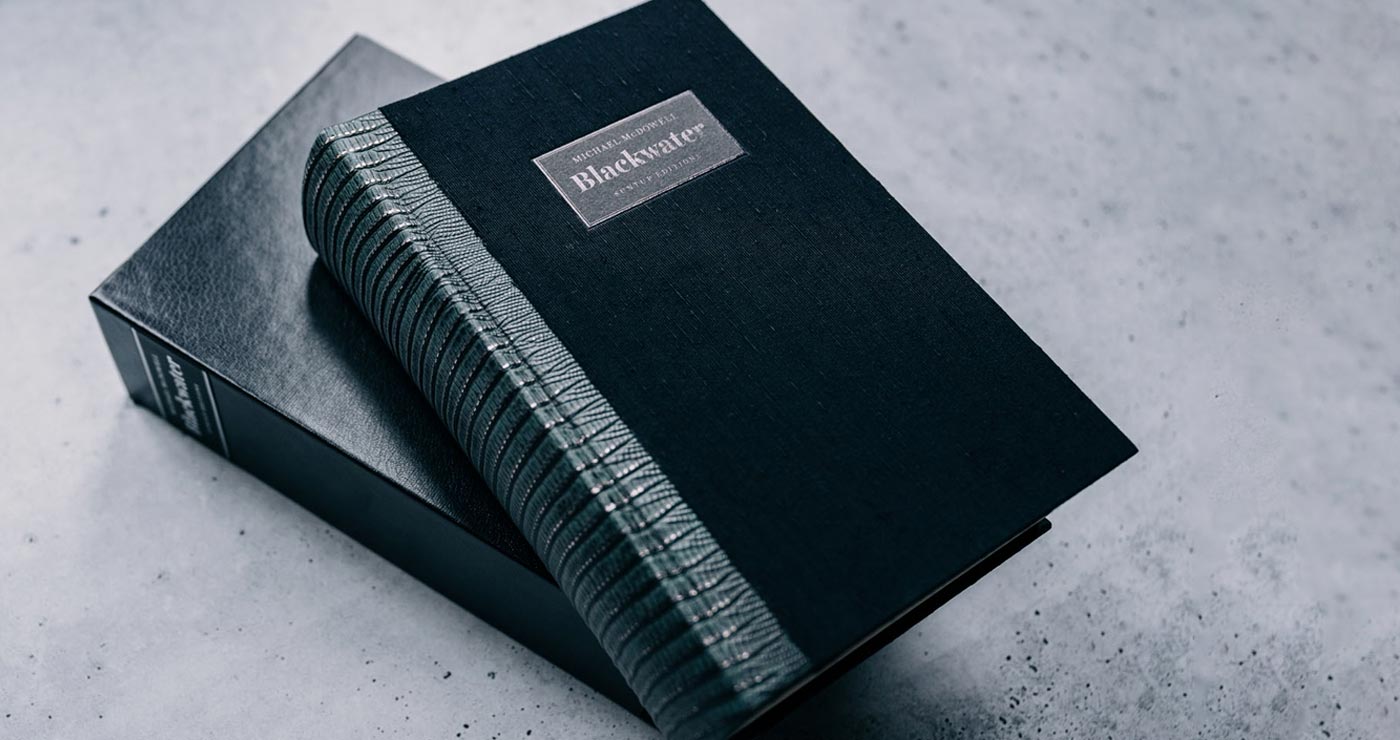 Blackwater
Michael McDowell
Afterword by John Langan
Illustrated by Marcela Bolívar
Map and Family Tree by Maxime Plasse
Originally published as a series of six volumes, Michael McDowell's Blackwater is a Southern Gothic saga of suspense, mystery and terror.
When the gracious and beautiful Elinor Dammert arrives in Perdido, Alabama on Easter Sunday in 1919, she is a stranger in the small town, desperate to fit in. She sets her sights on marrying Oscar Caskey, the eldest son of Perdido's first family; but beneath Elinor's charm and beauty lies a shocking secret—and beneath the waters of the Perdido River, Elinor's true form will soon be discovered, changing the Caskey family and the town of Perdido forever.
Upon its publication in 1983, the atmospheric and character-driven family drama of Blackwater not only defied the horror genre, but elevated it. Michael McDowell was proclaimed "the finest writer of paperback originals in America" by Stephen King, and "one of the best writers of horror in this country" by Peter Straub.
Now collected as a single volume novel, Blackwater continues to be discovered and praised by new generations. One recent reviewer wrote, "Operatic, epic, and scary… Blackwater is a Southern Gothic to drown all other Southern Gothics in a muddy river. Sink into this one. You won't regret it."
---
About the Editions
The limited edition of Blackwater by Michael McDowell is presented in three states: Artist, Numbered and Lettered. The editions measure 6" x 9" and feature six full color landscape illustrations by Marcela Bolívar as well as a new exclusive afterword by John Langan. Also included in all editions are reproductions of the original paperback covers and a newly created map of Perdido and the Blackwater family tree. The text pages are set in Harriet types. The Numbered and Lettered editions are signed by John Langan, Marcela Bolívar and Maxime Plasse. The Artist edition is signed by Marcela Bolívar and Maxime Plasse.
Artist Edition
The Artist edition is limited to 1000 copies, and is the only edition to feature a wraparound dust jacket illustrated by Marcela Bolívar. It is a full cloth, smyth sewn binding with two-hits foil stamping, and is housed in a high gloss, embossed slipcase resembling reptilian skin. The edition is signed by Marcela Bolívar who created the illustrations, and by Maxime Plasse who illustrated the map of Perdido and Blackwater family tree exclusively for this edition.
Numbered Edition
The Numbered edition of 350 copies is a quarter leather binding with Japanese cloth over boards. The leather is embossed with a special metallic pearlescent finish. The cover features a foil stamped Hahnemühle Bugra label and endsheets are embossed. The edition is printed offset on archival Cougar Natural, and is housed in a slipcase covered with 85% genuine leather from waste retrieved from tanneries. The edition is signed by John Langan, Marcela Bolívar and Maxime Plasse.
Lettered Edition
The Lettered edition is limited to 26 copies lettered A-Z and is a full leather binding covered in genuine eel skin. Endsheets are hand marbled for this edition, and it is printed offset on archival Cougar Natural. The clamshell enclosure is covered in Japanese and European cloth with velvet floors.
About the Collaborators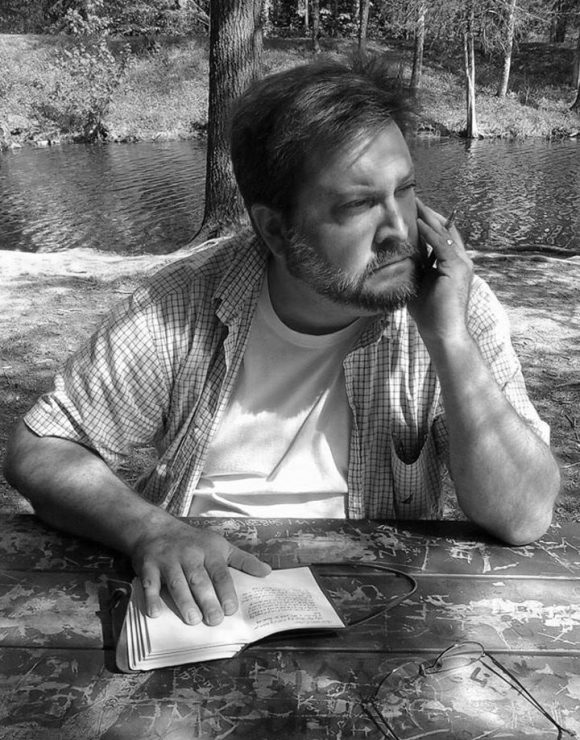 John Langan
John Langan is the author of two novels and four collections of stories.  For his work, he has received the Bram Stoker and the This Is Horror awards.  He is one of the founders of the Shirley Jackson Awards, for which he serves on the Board of Directors.  He lives in New York's Mid-Hudson Valley with his wife and younger son.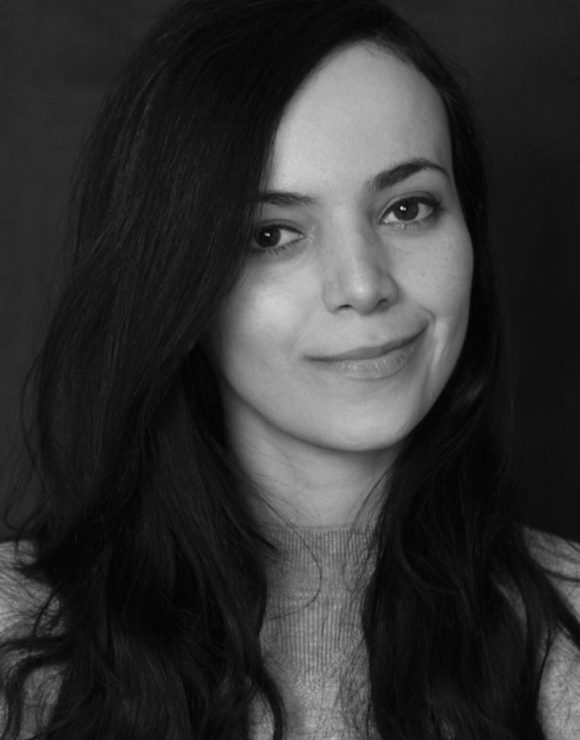 Marcela Bolívar
Marcela Bolívar is a digital artist based in Germany. Currently she works as an illustrator for various international publishing houses while developing further her personal work. Her work aims to disengage photomontage of its technologic and automated nature, pushing the limits of photography as she merges it with a variety of pictorial expressions. The mixture of various media as photography, painting and sculpture brings forth a world that lingers between reality and fiction, disguise and truth.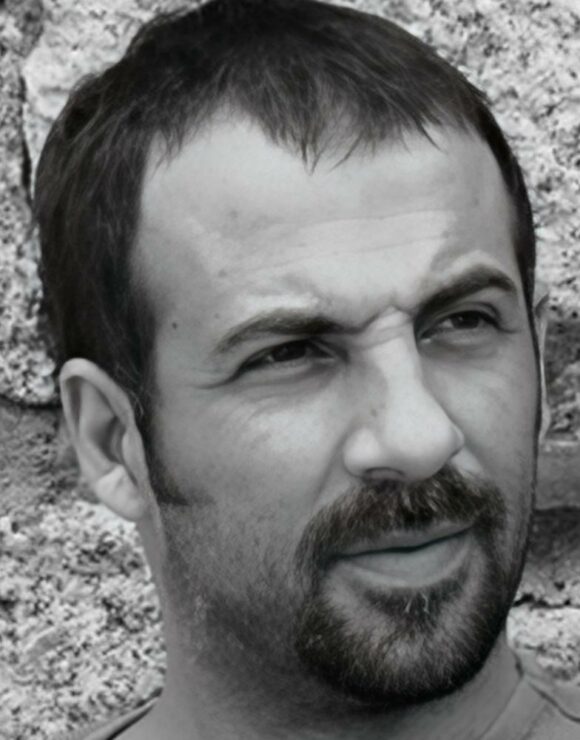 Maxime Plasse
Maxime Plasse is a French illustrator living in Lyon, France, who specializes in fantasy map-making and cartography. He works as a graphic designer, illustrator and map maker for a variety of book, board game and video game publishers. Most known for his meticulously detailed work in cartography, his maps can be seen at maxsmaps.com.
---
Matching Numbers & Letters
A Matching Pre-Order email is sent to owners of our previous publication (Jaws) at 9:00 A.M. PT on the day of announcement. If you did not receive the email, contact us here. If your order is not received before the deadline, your designated number or letter will be assigned to the new owner.
---
Order Limits
Please be aware of the order limits for our editions. You can read more about this in the Order Limits article on our support site.
---
Illustrations by Marcela Bolívar
Published editions may differ slightly from mockups and prototype designs.
Illustrations © 2021 by Marcela Bolívar.
Perdido Map © 2021 Maxime Plasse.
Lettered edition photography by Yegor Malinovskii.
*Payment Plan Options: Learn more
here
.