We are delighted to announce The Dark Tower III: The Waste Lands as our latest addition to The Covers Collection. This incredible cover art from Steve Stone is the third in a series of four prints from the artist's work on the 2003 Viking re-release of The Dark Tower series.
Originally published in hardback by Donald M. Grant in 1991, The Waste Lands is Stephen King's third book in The Dark Tower series. In 2003, Viking released a new edition of the book featuring Steve Stone's beautiful cover art depicting Blaine, the insane train. Now this gorgeous artwork can be enjoyed for the first time without cover text, as a beautifully printed giclée print.
All prints are hand-signed by Steve Stone. Exclusively available through Suntup Editions for your private collection, and limited to just 50 signed copies per size, worldwide.
Museum Quality Giclée prints.
Signed and authorized by the original cover artist.
Limited to only 50 copies of each size worldwide, plus 3 Artist Proofs and 3 Publisher Proofs for private distribution.
Shipped with a Certificate of Limitation and Authenticity from the publisher.
Printed on 300 GSM, 100% cotton paper that is Acid-Free, Lignin-Free, Chlorine-Free and with No Optical Brighteners.
Prints are embossed with the publisher's mark.
Release Date: July 1, 2020
Available for Pre-Order: June 15, 2020
Large Size: 16.5″ x 24″
Small Size: 11″ x 17″
---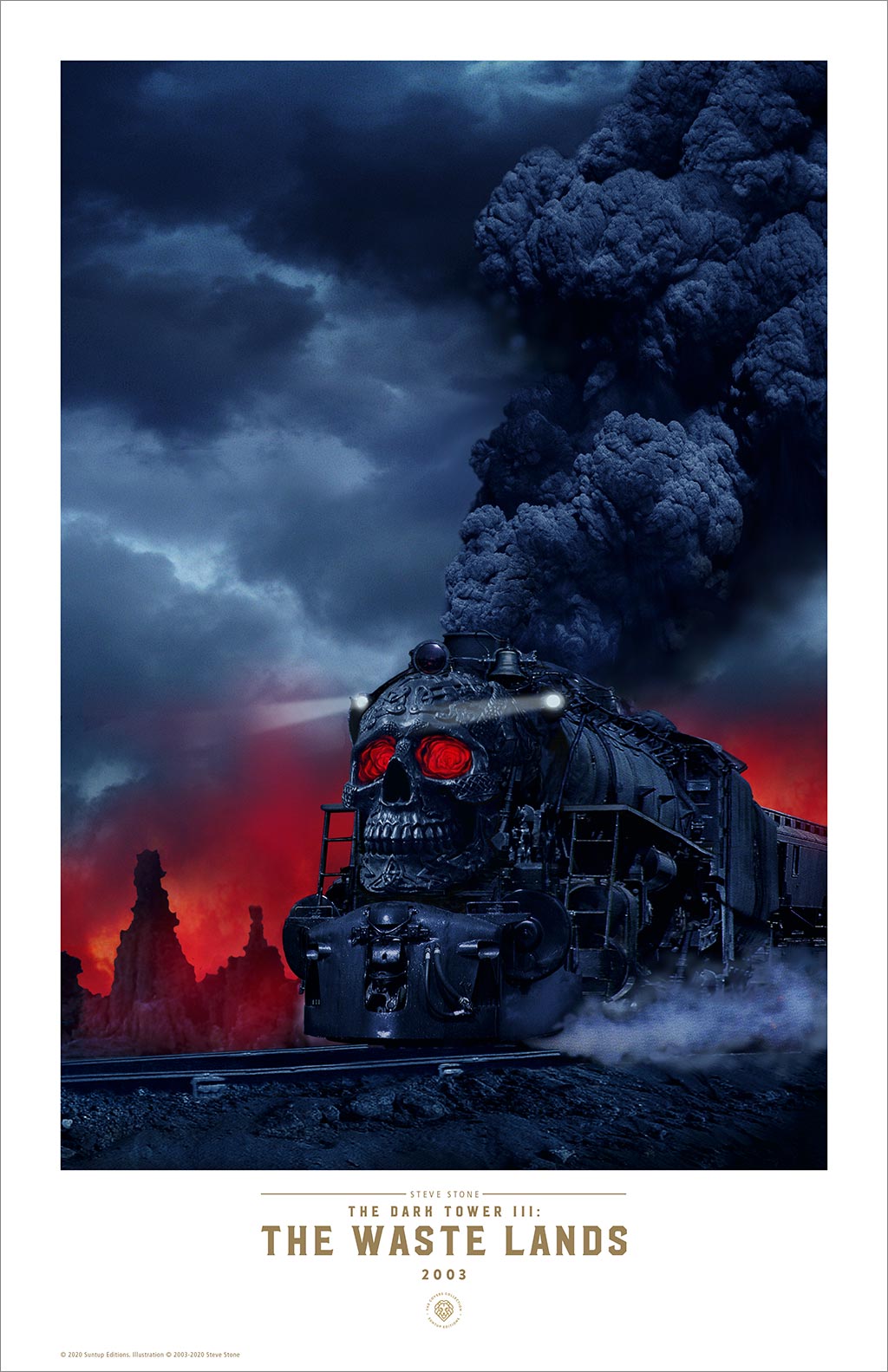 ---
Illustrations © 2003-2020 by Steve Stone.