Suntup Editions is delighted to present a stunning new addition to your collection. MISERY – The Royal Keys Paperweight features two actual Royal typewriter keys. These are the keys we purchased to create our Lettered edition of Misery. There were many keys leftover, which are now being repurposed to produce this unique limited edition collectible.
The paperweight will be limited to the number of pre-orders received, but we will not produce more than the original run of the Lettered (26) and Numbered (185) editions of Misery, so order now while they are still available.
If you are a current Misery owner registered in our system, and you place an order for a paperweight, we will match your letter or number, which is laser engraved on the paperweight.
You may also purchase this item if you do not own an edition of Misery, and you will be assigned an available number, also engraved on the paperweight.
Ordering is now open, and shipping will be in approximately 2 weeks. This is a one-time run only and will not be remade once it has sold out.
Paperweight is 2.5″ square.
Limitation number or letter is laser engraved on the acrylic cube.
Royal keys inside the acrylic cube are chosen at random.
---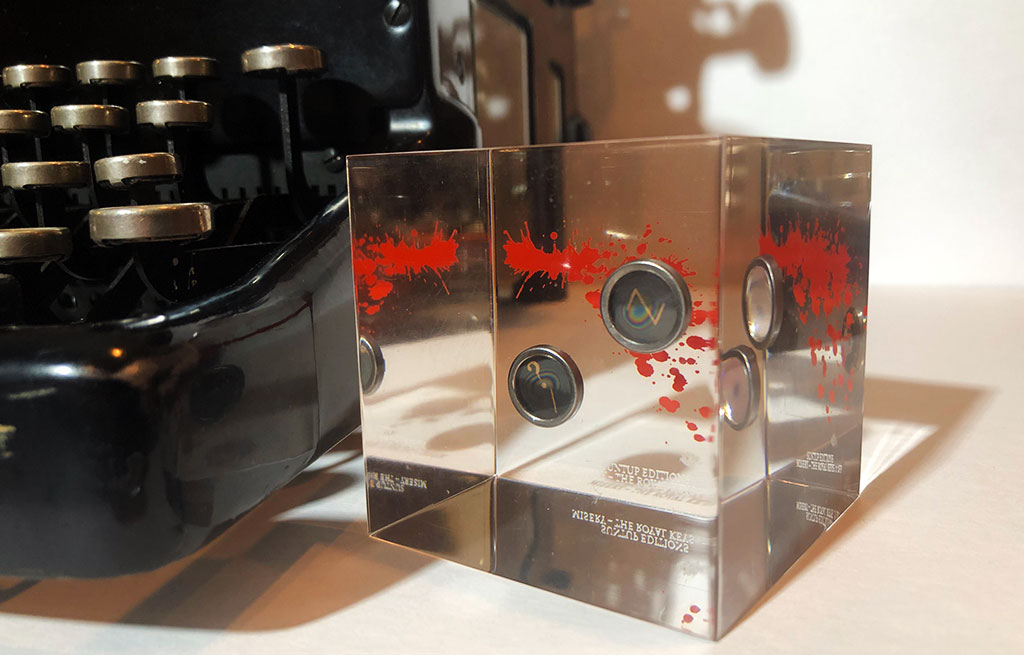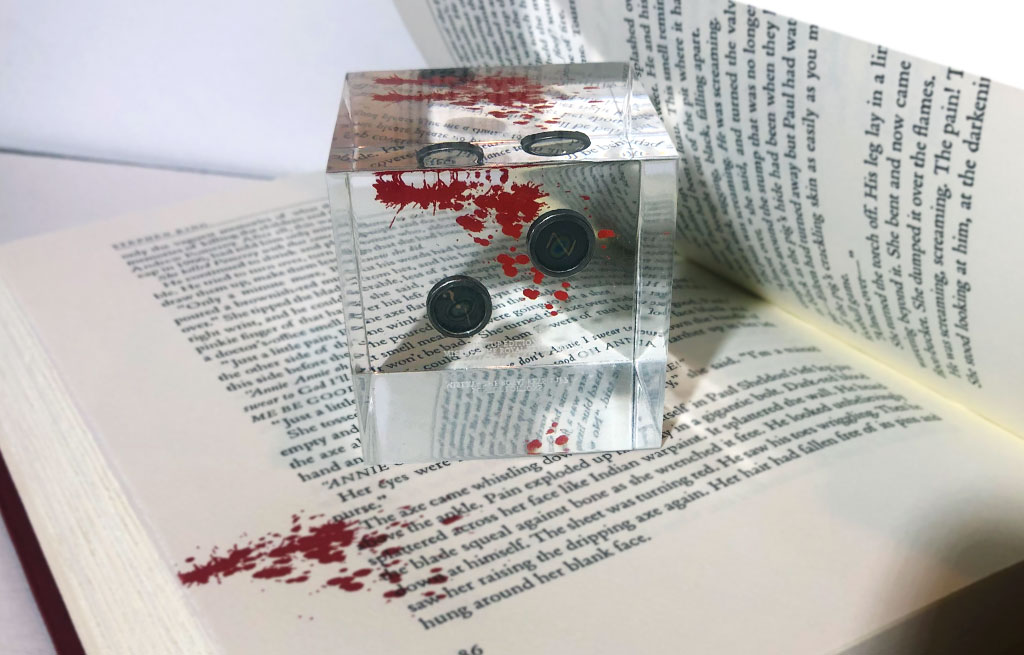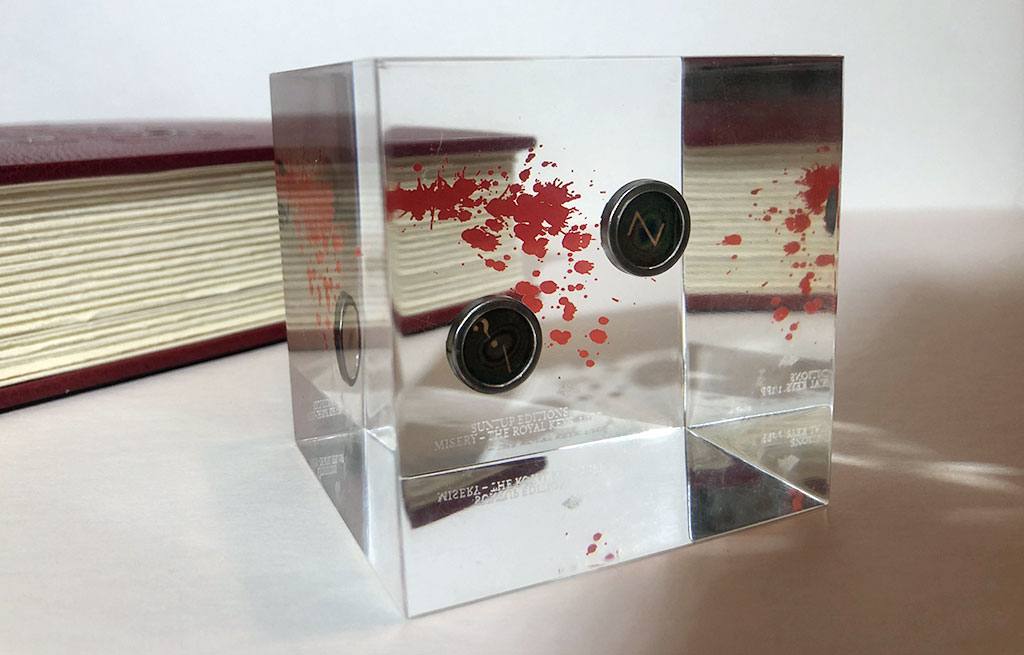 ---