I have just learned that my good friend David Palladini has passed away. Palladini was a brilliant and internationally renowned illustrator, known for his book & magazine covers, Tarot deck designs, movie posters, and, of course, his iconic artwork for The Eyes of the Dragon.
Over the past few years, we became close friends. David had an important part to play in the genesis of Suntup Editions. The Eyes of the Dragon Art Portfolio was our first publication, and it was this experience that helped me navigate through some challenging times and go on to build this press.
We were brought together at a point in our lives when we each needed what the other was capable of providing. David gave me counsel, insight, inspiration, and energy where it was lacking; and through the publication of the portfolio, it brought further recognition to his work, not only of the illustrations from that novel, but also to the work he created throughout his 40 year career. David would often say that the last few years of his life were the happiest as a result.
David Palladini lived his life through art, and it is through his art that he lives on. He was a good man, an authentic man, and a good friend who I will dearly miss. His closest brother Mario Palladini wishes to express his deepest gratitude, on behalf of himself and his family, to all those who supported David's work.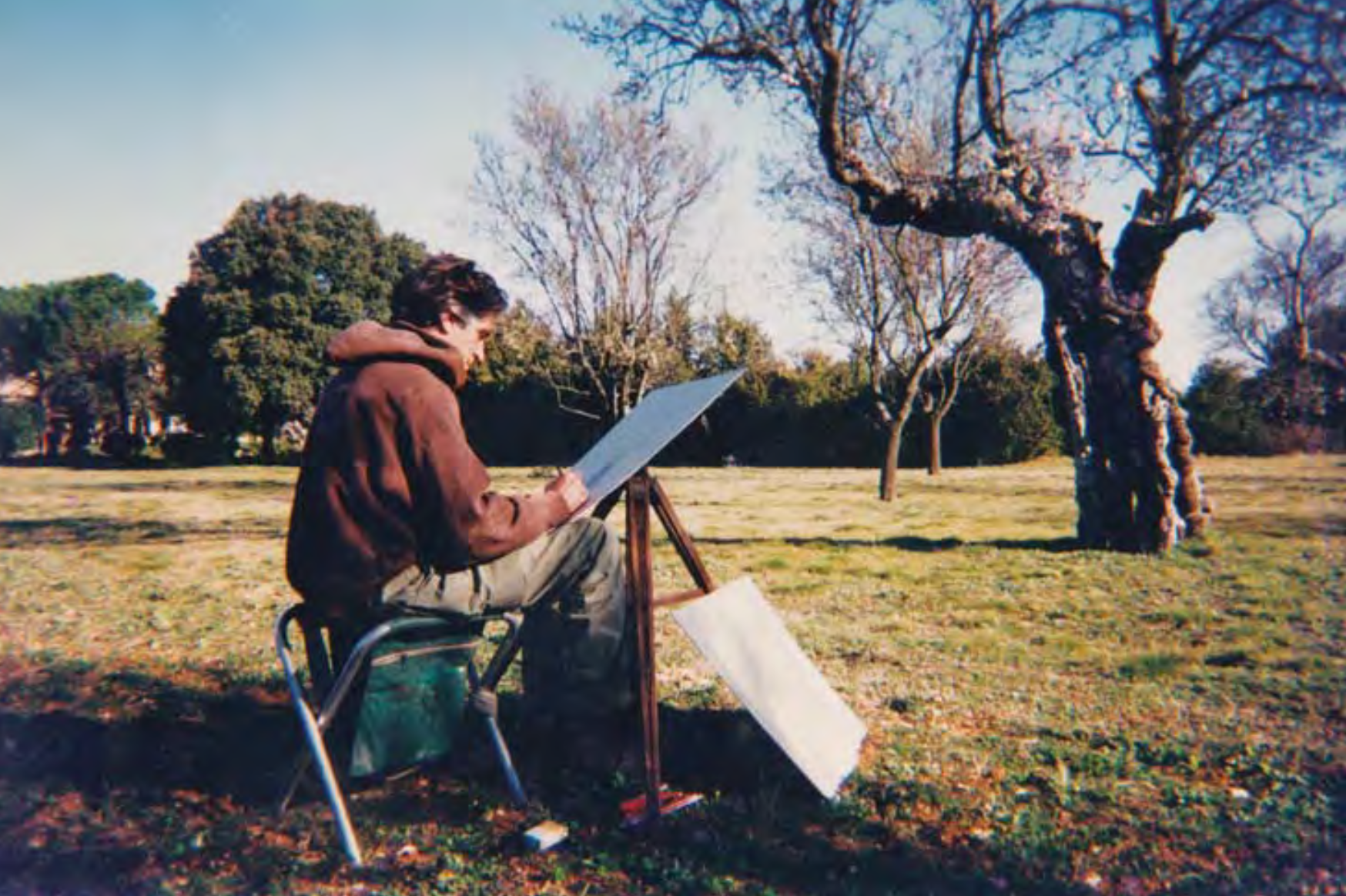 "Despite having lived in society, I always felt I was playing a role, being sensible, congenial, mannerly, and stable. But out in nature, just me and my easel and canvas, the real me emerged…unstable, mercurial, perhaps anti-social, forever in conflict when encountering shallow falseness in others. Being alone allowed me to talk to the birds and flowers without shame, to shout at gathering storm clouds, telling them to hold off until I finished. The happiest times of my life are when I am alone, watching my hand do amazing things—when my mind blends with nature until I no longer exist. At these moments, I am finally complete." – David Palladini
Rest in Peace, my friend.